With a decision on the new Champions League format being delayed, Karl Coppack writes that the idea is bad for football as a whole…
A DECISION to reformat the Champions League into a 36-team league has been delayed by UEFA.
The initial plan was to announce it today in readiness for the 2023-24 season, but instead it has been put back to April 19, thus allowing the world to celebrate Divock Origi's 26th birthday a day prior to the press conference.
If you haven't come across how this works then I advise not to look too deeply into it until you've got a couple of hours spare along with a calculator, a whiteboard and access to basic algebra. It's an incredibly elaborate format and would need Alan Partridge's Soccermeter from the 1994 episode of The Day Today to make any sense of it.
Let's have a go then.
Firstly, the 36 teams will be divided into four groups of nine. These would include those who have qualified as they would normally but now there'll be a few Europa League level teams thrown in too. So far so good.
They would then play 10 games – five home, five away – against various opposition. For example, The Reds (should we qualify) would face a decent Europa League team and, say, the odd Rosenborg. Not everyone would play everyone as they would, say, in a 'league' – just a handful of selected teams.
At the end of those games there'd be a table. The top eight qualify automatically for the next stage. The bottom 12 are eliminated automatically. Sorry, Cluj.
That leaves eight qualifiers and 16 teams in limbo. Those also-rans would then be divided into those who finished from ninth to 16th place and then the 17th through to the 24th placed lads. They would then play each other through a standard draw in a two-leg affair.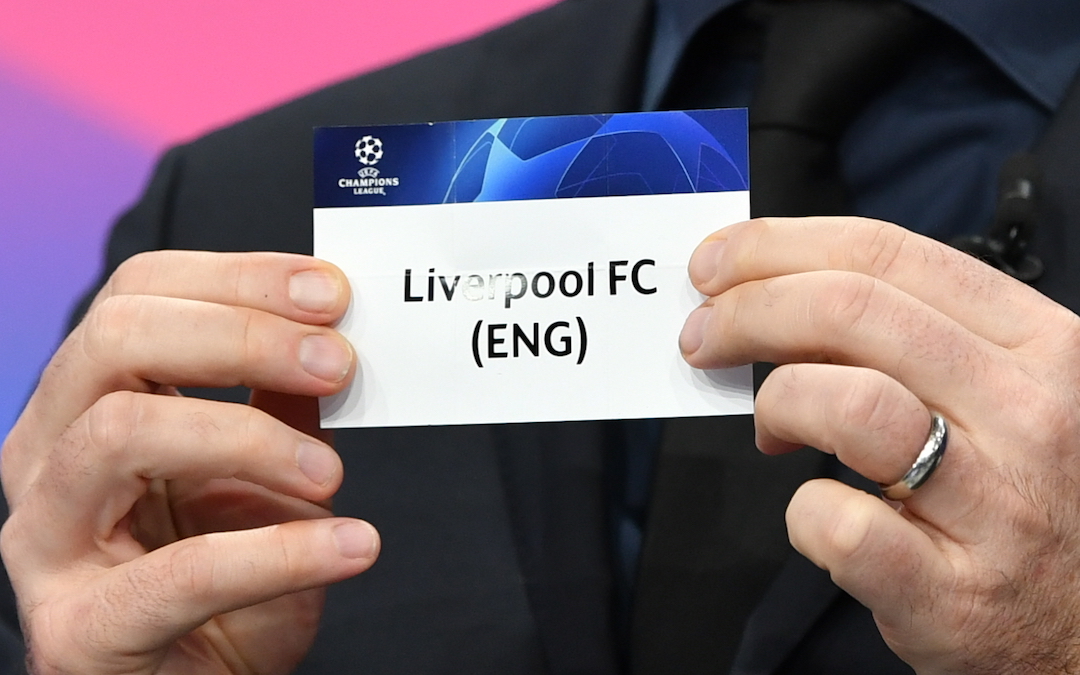 Still with me?
Then the winning eight sides would join the first eight and start a proper competition – 16 sides becoming eight then four then etc.
Now, you may be wondering why they can't just put the top 32 teams into a competition and play against each other in a knockout, but that would be very naïve of you and I know you're better than that.
But here's the rub. 34 of the 36 sides would qualify through the usual channels but two 'wildcard' places would be given gratis for sides who haven't qualified. Specifically, a club who were nowhere near the Champions League places could be granted entry even though they don't deserve it by virtue of having a lot of coefficient points.
If you're having trouble picturing that then think of a former Champions League winning side who are currently languishing in seventh place. Does that ring any bells?
What else would that mean? Well, it means that Bayern Munich, who have the highest coefficient total at the moment, could effectively spend their Bundesliga games playing Scrabble in the penalty area and still qualify for next year's tournament.
If you've won the cup in the past five years or so or even just made the latter stages regularly, you might as well have a few months off if you can't win the league. There is no incentive to climb the table once the title has been awarded elsewhere.
The other side of that is that if you're a mid-table team who have worked their arses off to get to the next level you would only temporarily join the elite, not replace them. The elite can never be replaced.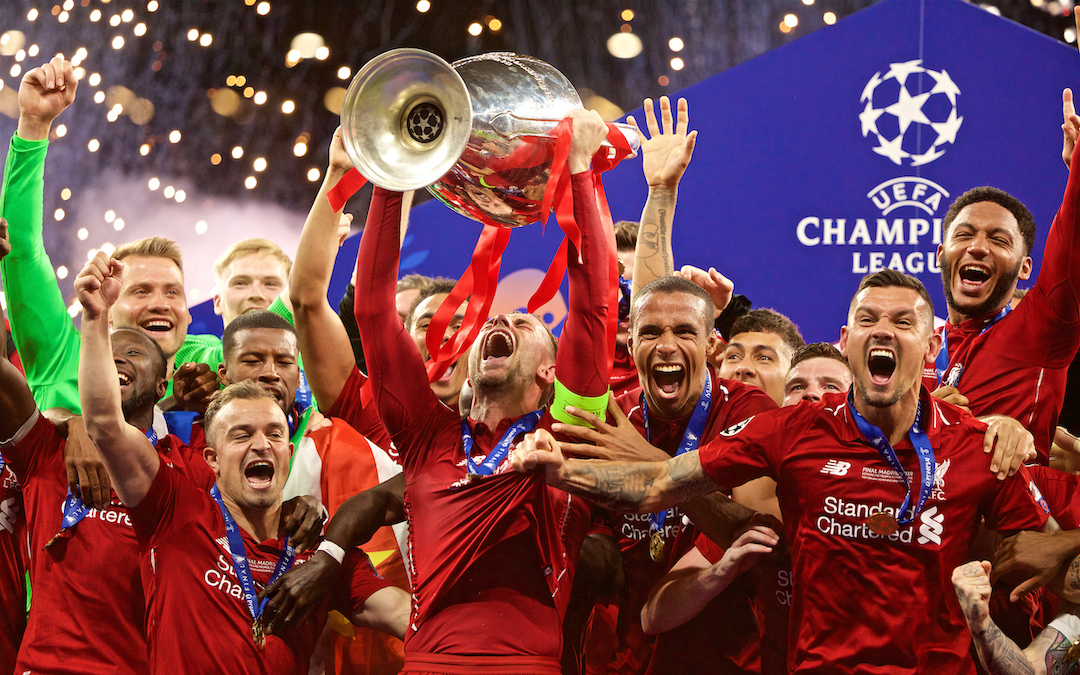 Now, I think I know what you're thinking… 'This is a good thing, right? Liverpool stand joint eight in the coefficient table and everyone above them usually qualify already so we'll always be fine. The Reds can't lose. You can't argue with that, can you, you moaning old tart.' 
Yeah, I can.
Firstly, there are the games. At the moment a team would play 13 games to win the cup. This format expands that to 17. Shouldn't we be playing less football nowadays? Isn't that what UEFA decided in order to insure the quality of the game? Nah, of course they didn't. They're not too bothered about that. The golden goose comes first and quality can go and take a powder.
To win the European Cup we'd have to play 38 league games plus 17 Champions League games and whatever the cup competitions threw up. That would automatically kill off both domestic cups for anyone who has qualified to the all-singing, all-dancing division. The domestic game would suffer massively.
How would they fit the games in? If they abandon FA Cup replays (as has been necessary in the Covid age) then small clubs will lose much needed gate money should they get a replay at home to one of the big boys. No one seems to have looked at that.
The main question in all this is a simple one. Why? Why bother doing this at all?
Well, this format allows a further 100 European matches in the tournament which means more sales to broadcast networks, sponsorship and advertisers. More more more. Isn't that the point of all this?
UEFA claim that it would make the games more exciting. A team in 25th place playing one in 23rd place in the final league game would be dramatic or even eighth versus ninth. I'm not convinced. There'd still be a ton of dead rubber games to wade through. That would take the varnish off their shiny new product in next to no time.
Yes, alright, Liverpool gaining an advantage would be nice, but it's still a closed shop. I'd celebrated any Champions League win as usual, but I also really like the fact that the team who played in Kiev was the same who had to qualify back in August just to get to the group stage. They went in at the lowest level and nearly won the whole shebang. Being invited in via a bye just cheapens it.
Maybe you disagree and I can see why you would but, I don't know, to me it just becomes an eight-team tournament and a whole lot of people getting richer than they already are. That's before you look at finding extra cash to go and watch the games.
This is just greed. Simple as that. It also means that no one can gain entry to the top realm regardless of how bad the elite has become.
Personally, I've rather enjoyed watching Barcelona decline, but this system allows them to keep their noses in the trough in perpetuity. As long as they make the first batch of eight qualifiers they can't fall off. Giant killing would no longer mean a thing because the giants could never be killed off.
At the time of writing, the BBC claim that the delay is just a small stumble in the road, and it will be ratified soon enough. The very concept of fairness has been ignored once more and even though my own club would do well by it, it just doesn't sit right.
I'm all for bad sides being booted out of the competition if they're a bad team. That's what a meritocracy means and football lives by that. But under this system they will keep their power because of a previous success. It's just stupid.
The game is eating itself once more.
---
"We didn't do anything with the ground, we sat on our hands for years, while Man U disappeared off into the sunset in terms of revenue… It was a mad time to walk into the ownership of LFC."

🗣10 Years Of FSG

Subscribe👉https://t.co/oaOWcUzrlr
Watch👇 https://t.co/Uz9YpmzOnA pic.twitter.com/Ujcz2K6I0j

— The Anfield Wrap (@TheAnfieldWrap) March 31, 2021
Recent Posts: