With debates surrounding the ability of Nat Phillips, Dan Morgan writes that the defender is right where he needs to be at Liverpool…
A WEEK of lessons in many senses.
We've learnt the true extent of never, if it wasn't already clear enough, should we think Piers Morgan is in any way some kind of national moral arbiter with a decent compass.
More importantly, we've learnt that when it comes to Liverpool players, the art of renaissance is repeatedly mastered.
We've also had the milestone of a year since the last game played in full stadiums. Liverpool versus Atletico Madrid, seeing each other next lifetime and the sterile isolation which makes days feel like weeks, weeks like months and so forth.
Now the part of the prose where I deliver the entirely predictable line:
If you'd have told me at the beginning of the season Nat Phillips would be playing in the round of the Champions League last 16, I…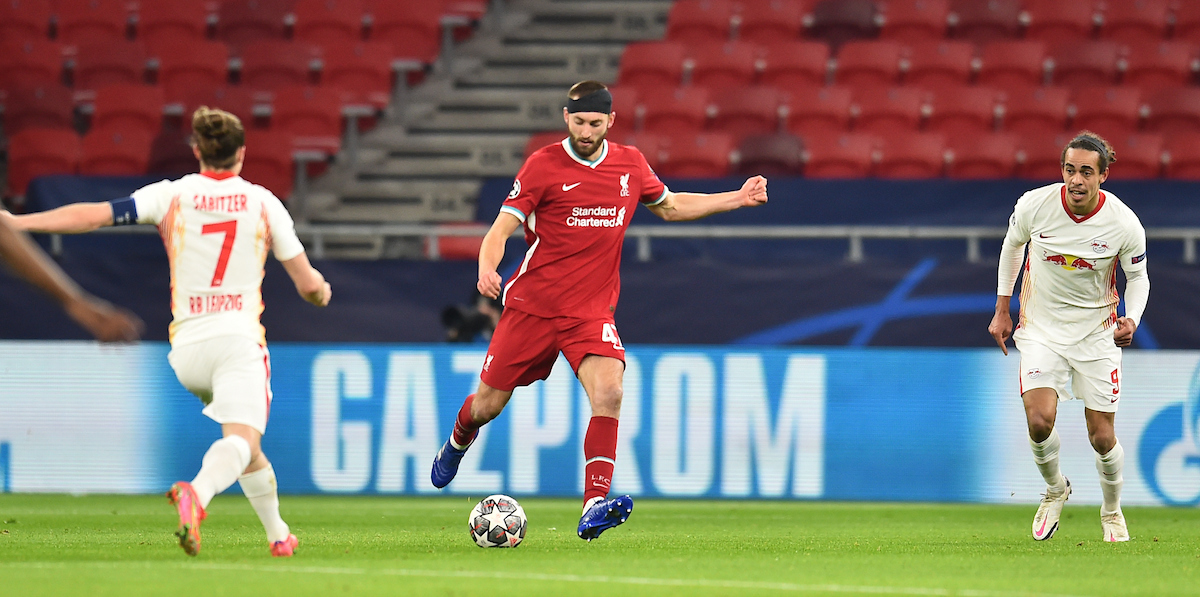 The thing is, there isn't much left which can be put under the umbrella of "unbelievable" anymore. The year has delivered too many odyssey's for us to expectantly apply any remaining level of shock and awe.
Instead we now shrug nonchalantly. Maybe not just because we're numb to the conforms of any semblance of normality, but maybe because Phillips is exactly where he should be.
I've been thinking about this since the win on Wednesday. In many senses it comes down to football's class system once again unconsciously creating the narrative.
While many choose to overtly apply themselves to principles of philanthropy and hold Liverpool's owners to account at every waking second over things like transfer budgets, lesser energies are spent just assuming players like Phillips operate in the shadows. That he's built in a lab and readily pushed out in times of crisis.
The daily application is often forgotten in this sense. As too is the fact that every day he seemingly holds up the principles which apply to Jürgen Klopp's Liverpool. Much less thought out is his journey from almost boarding a plane to America for a new career to going on a successful trial at Melwood in the summer of 2018 which has led to this point.
This isn't me finding a smart arse way to say he's going to have a future at the club or is suddenly of a new standing. With his contract reportedly up in the not so distant future, he will likely leave with the minimal fuss made.
In that sense alone, the fact he stepped up when asked and applied himself correctly when he wasn't should be enough. That he gets man of the match on such a stage this week is one for the mantle piece, but the beauty of simply 'doing his bit' will ultimately define what Nat Phillips was at Liverpool.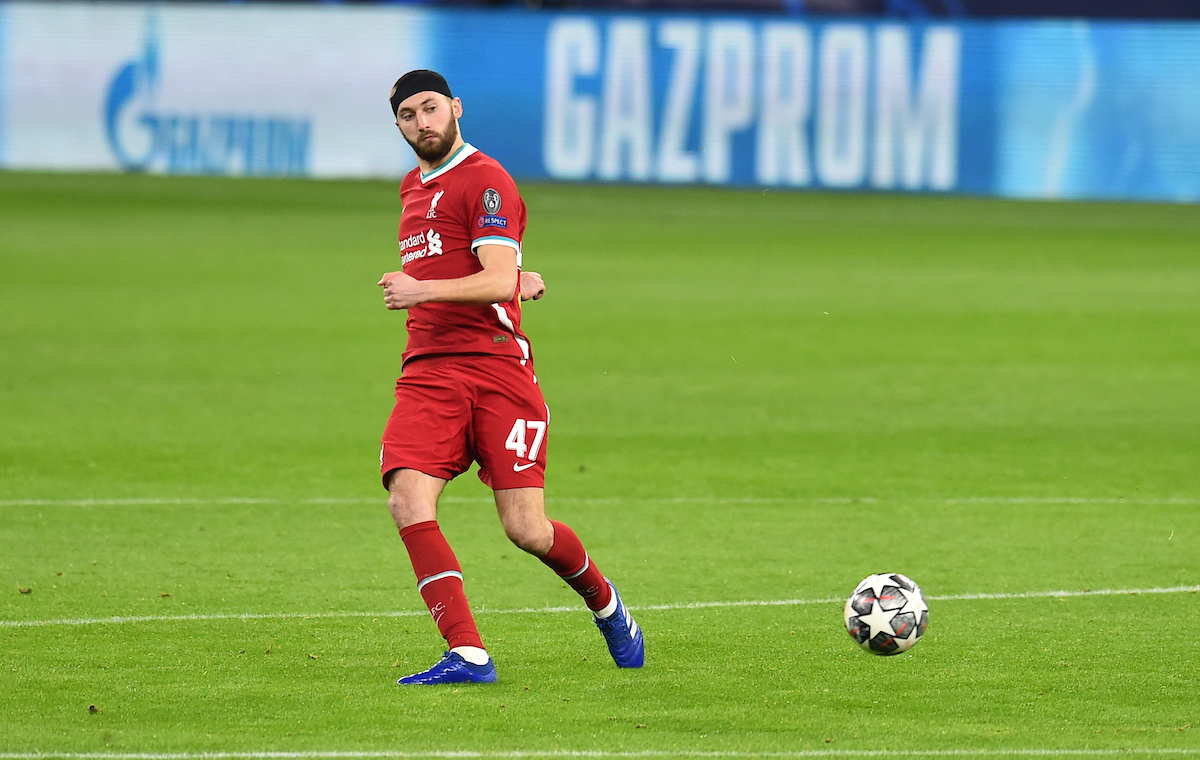 Such characters have played a part in Klopp's Liverpool tenure more than we realise.
Think Kevin Stewart and Dominic Solanke as similar in the plot, players who applied the very best version of themselves in the right environment. Pedigree didn't matter in that sense, it would eventually be the great leveller but right then and there, they gave Liverpool everything and therefore something.
I say all of this because there are those who seemingly need more. They crave applied logic and must argue that someone like Phillips is suddenly better or worse than the sum of his parts, when in fact he's just being the best Nat Phillips he can be every day, something he's never hidden.
If we've learnt anything about the people in this team over recent years, it's that personality at times overrides ability. That sheer belief and force of will has knocked down barriers.
And, if we've learnt anything about Nat Phillips, it's that he was exactly where he was supposed to be on Wednesday night, and right at this moment he will do just fine.
What happens after matters not.
---
"Phillips' swim cap bandage didn't stop being distracting at any point, but I don't know if that gave him more power…. It just felt a bit calmer, more confident and more assured."

– FREE Podcast

Listen for free https://t.co/7rar0Xk7fu pic.twitter.com/eQ5SJP6u8H

— The Anfield Wrap (@TheAnfieldWrap) March 12, 2021
Recent Posts: