Neil Atkinson's post-match review after Liverpool 0 Fulham 1 in the Premier League at Anfield…
WE won't play another league game at Anfield until April 10.
That's over a month. I can't tell you how deeply happy that makes me. And how wrong that is.
The last league game the ground was full for was a year ago today. A year ago today Liverpool fell a goal behind to a side battling relegation but dusted themselves down and got right at them. They got an equaliser and got their lead back and James Milner made one of the greatest clearances I have ever seen. I'd give you everything I have to go back there and live that weekend again.
Because one year on, my fucking eyeballs are bleeding.
On the December 30 2011, Liverpool beat Newcastle United to reach the halfway point of the season with 34 points. They only took 18 points from the remaining 19 games. My eyeballs were bleeding.
In November 2002, Liverpool won a home game against West Ham United to go top. They didn't win another league game for 12 games across about 11 weeks. My eyeballs were bleeding then too.
This is how dreadful Liverpool's current run of form is; it is matched arguably by only two spells in the previous 20 years – even Hodgson, because he had the algorithm to back him up, never quite hit these depths in terms of results for a specific period of time longer than six weeks.
For me, the Anfield thing is both significant and not; there's no one there. There's no one there and it is killing me that there is no one there because even if it was this tepid I could shout myself hoarse at the daft bastards. In that context it is insignificant. These games may as well just be at neutral venues.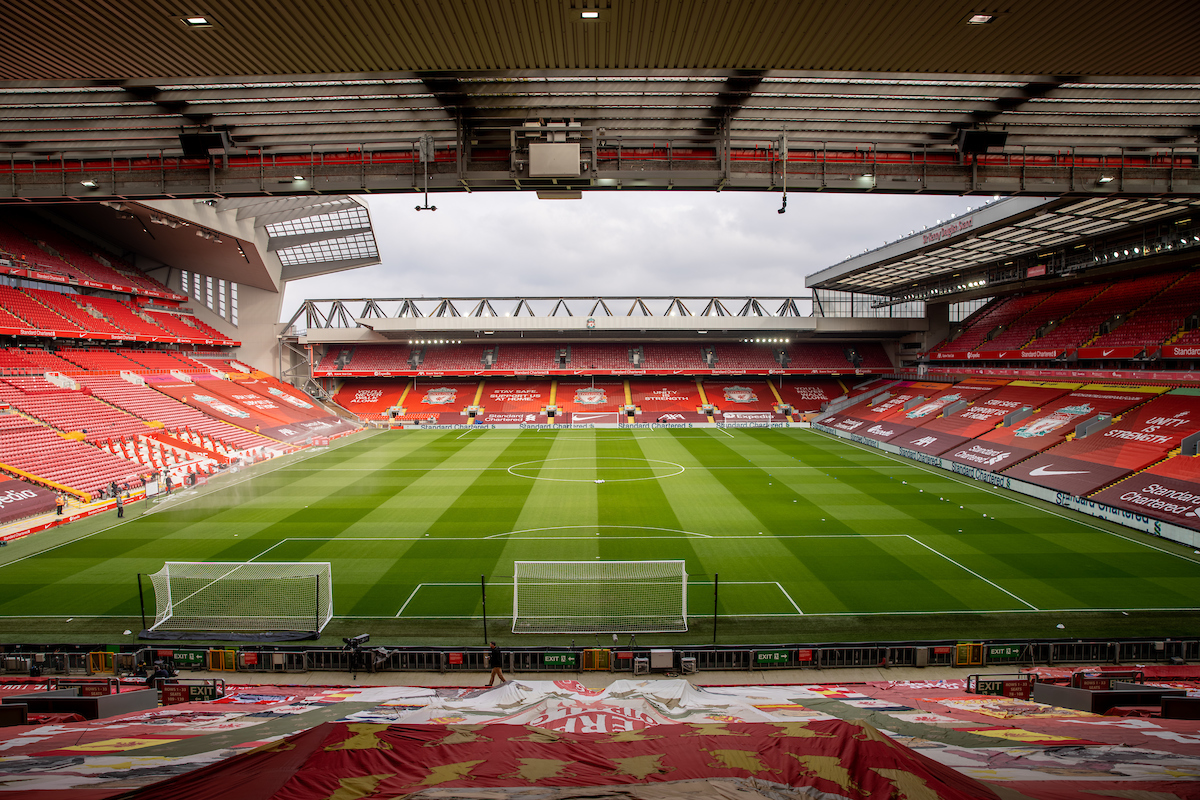 (As an aside throughout the game on the Sky commentary Rob Hawthorne kept making references to anxiety spreading through the stadium. At one point after Fulham scored he said that Bobby Reid will be the happiest Liverpool supporter in the ground. Lad, there may not even be 100 Liverpool supporters in the frigging ground. Bobby Reid is probably happier than Neil Jones, yes. James Pearce is probably anxious he has to do a live chat after that, no doubt.)
However, this side is falling into dreadful habits at Anfield. Truly dreadful ones. And they are losing all confidence and faith in one another and it is happening at the place where they built all that confidence and faith. And you begin to think, to worry, losing confidence and faith in the manager.
A lot of football management is a bit of a confidence trick. You ride your waves when they come. You have your plans. You make sure of your gambles. You get everyone bought in and keep them there. A lot of it is about knowing a lot about football and about people and being a great communicator too.
But you need that kickstart, that spark. You need Divock Origi deflecting it off some West Brom lad in 2015 in the seventh minute of injury time and you need to build from that with a squad and with thousands of people.
There is a question which goes thus: what happens when that spark disappears and is instead replaced not by nothing, but by a block of liquid nitrogen which sucks all heat and light from the known universe?
For Kenny Dalglish in 2012, there was no coming back. For Gerard Houllier in 2003, it took longer but ultimately the effect was the same and was never shrugged off. No coming back. The challenge for this manager isn't as simple as arresting this slump but it is doing it in a way that he and his players can rebound from it. With every passing poor performance that challenge gets made more and more difficult.
To be clear I am very, very optimistic he can do it. This truly is the unprecedented season which can be reset from. There is no historical comparison across the last 20 years for the misfortune Liverpool have suffered and the pandemic remains present, whether people like it or not. If anyone can do it, he can. But it is important to put the scale of the challenge there.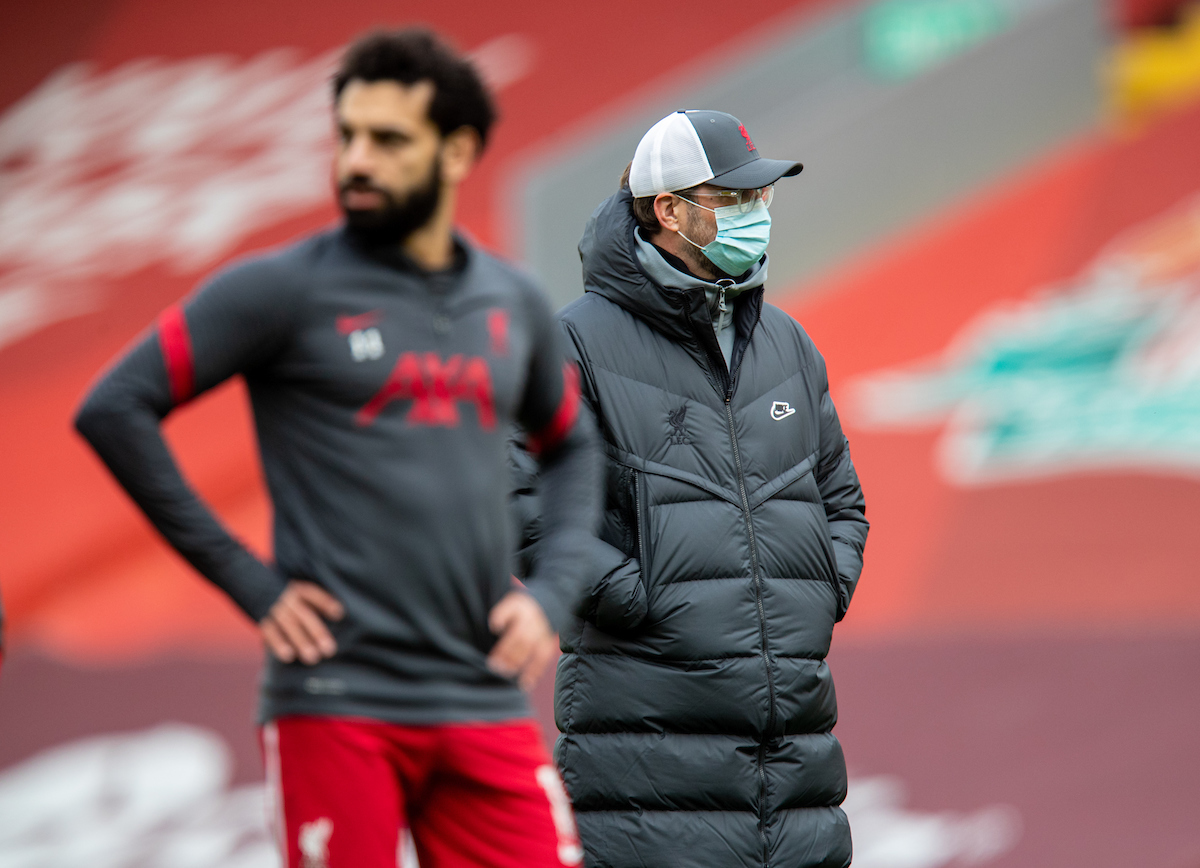 Part of his team selection is this challenge. He needed to give this squad the best possible chance against Leipzig and they are shattered; he needs to offer them the Champions League diddle. In doing that, in changing three of his back four, he makes his back four unequivocally poorer than Fulham's. I'm not here to slaughter any one of these four lads. This isn't about being mean. This is just the nature of it.
Gini Wijnaldum looks like he has been run into the ground because he has been run into the ground. James Milner wouldn't have reached Ryan Fraser's attempt of last year now. That might change but time does a number on us all. Part of me would have preferred to see him at right back.
Mo Salah started quickly but was at fault for the Fulham winner and if there was ever a game this season where Liverpool needed 0-0 on 60 it was this one. Diogo Jota does OK-ish but starts forcing it, not unreasonably. Xherdan Shaqiri got better as the game wore on but from a low base and Naby Keita was actually quite good and the one aspect of the game for Liverpool which wasn't the heat death of the universe so that's nice, isn't it?
The issue with offering them the Champions League diddle is that they just don't look capable of it. They didn't before they actually played quite well against Leipzig in Budapest but four weeks/all eternity has passed since then and they look far, far, far less capable of it.
Time heals these things to an extent. If they can limp through against Leipzig then they have four weeks to get their act together. Houllier's team in 2002-3 wins the League Cup. Dalglish's side does the same and makes an FA Cup final. Players rouse themselves, allow themselves to be roused.
There's one man whose judgement I trust more than all others who is best placed to see if this is terminal and he is the Liverpool manager.
Just because it feels it, doesn't mean that it is. But it feels horrendous. Genuinely horrendous.
---
Every time you think Liverpool have hit rock bottom, they find a way to sink lower. It's now *six* home defeats in a row. Pure unadulterated shite.

Subscribe to TAW Player for the reaction, analysis and inquest on audio and video 👇 https://t.co/oaOWcUzrlr pic.twitter.com/xbcV0hlK3n

— The Anfield Wrap (@TheAnfieldWrap) March 7, 2021
Recent Posts: