Neil Atkinson's post-match review after Liverpool 0 Chelsea 1 in the Premier League at Anfield…
LET the record show that Liverpool did not play well tonight.
They were abject. They were awful. Their dreadfulness is killing me. Let the record show that this shite should not be stood for. Liverpool are meek when they need to be fierce. It has to be better than this. The record would assume so, as future generations recall the 'pandemic madness' that saw the champions collapse, and collapse repeatedly at Anfield.
You want to say that it is not acceptable. You want to ask questions and call for this or that change. There would be some truth in that and some truth in the idea that all of a sudden the most controlled and simultaneously aggressive Liverpool side you have ever seen has lost both control and aggression. One would be understandable. Both are frankly fucking abhorrent.
Like virus mutation. Some things are beyond our control.
The real cause of this collapse is unknown to us. The manager cannot just come out and say: 'Look, these five things have all gone wrong, in this order and let me tell you how hard this is.'
The things that are known to us are glaringly obvious: the injuries. Our injury list *is* our first team barring the front three. Though arguably Jota means even the forward line has been affected. The captain is out. The vice-captain is out. Defensive change after defensive change. However. What we really don't know is why so many injuries? COVID-19? Over-tired players under stress of expectation?
They look to have lost their first step, look to have lost their spring. They are second to everything. Second to everything like it is an achievement when they are second to it, second like they should be garlanded. Second like they are killing me. Second like they are killing you.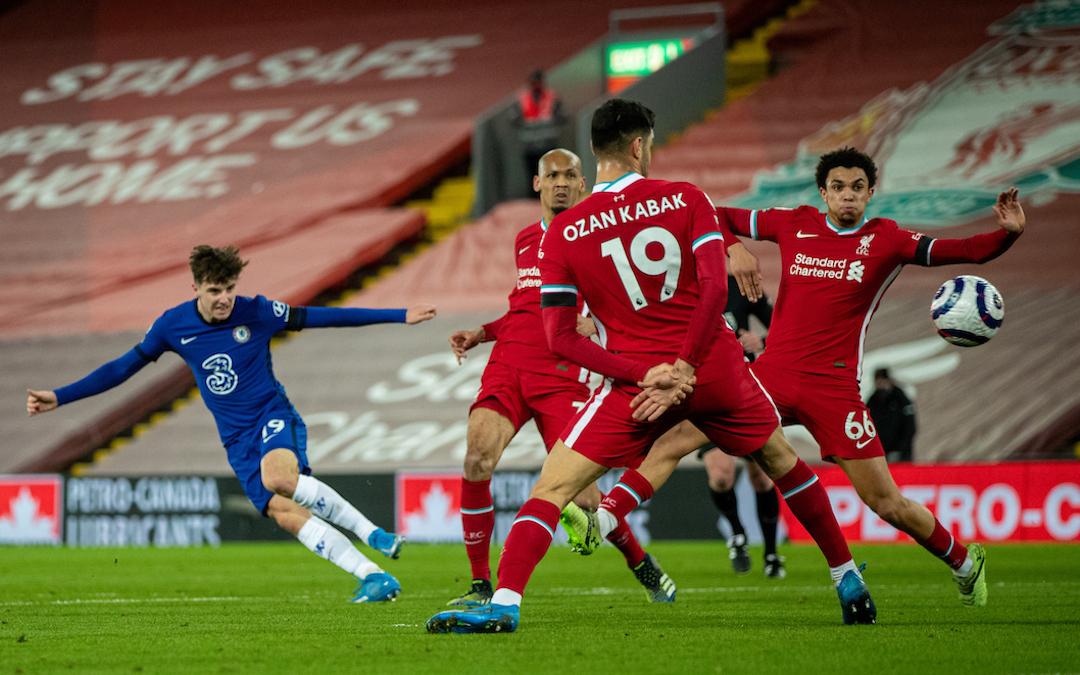 I can't have them be second and I can't have them lack aggression and I can't have them not bounce and I can't have a ball blammed at the head of our best player and that not have consequences. That kills me. In a year where things are killing me, that is killing me. Fuck off doing that, Liverpool.
They certainly are tired. The lack of possession against Chelsea tonight is astonishing. We haven't seen so little of the ball since 1997.
They certainly are under stress. Passes get lost all over the shop. Trent Alexander-Arnold makes a mess of things and the goalkeeper has to get us out of the mire on several occasions. Fabinho makes a very welcome return but none of it is enough.
Chelsea have made the right choice in their manager clearly. Their shape is the business. They are smart and they are brilliant at shape and he has pitched his tent brilliantly against this fractured Liverpool.
He is taking some excellent players and helping them shine and Mason Mount is truly excellent tonight. They do deserve this even if Rudiger's assertiveness is sometimes a bit industrial. Sadio Mane is right to point it out to him. But their whole side plays with a bravery and arrogance that is admirable. They play expansively. They play to win. We look like a mess in comparison.
When you think things are looking up, our substitutions arguably make matters worse. Many will wonder why our most clear goal scorer is taken off when we are behind. After Ox and Jota come on the team look even more discombobulated and Chelsea see further chances. Milner comes on and we look slower.
We are all exhausted.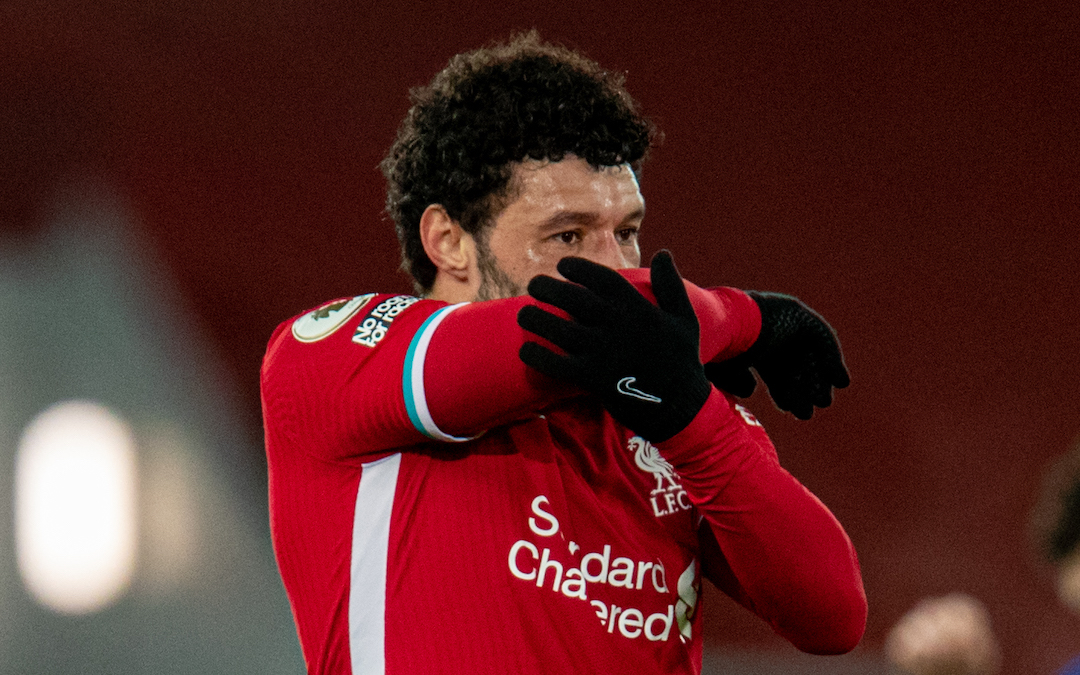 We would not be exhausted if we were there. We would give each other energy. We would push through it. We would be a perpetual circle. Instead there is a flat drain. Every ten minutes of the second half Liverpool get worse. It kills me. It does. It just does.
As it is, Jürgen Klopp looks at The Kop and no one looks back. Our players are alone. That is a fundamental problem. Our team is alone without us. Who knows if that is behind all this but it is unbearable. It is not the league position, though that is desperate.
It is that they are alone with it.
And so am I.
And so are you.
It's killing me. And killing you.
Let's be clear. The loneliness. Let's never take for granted the being together again.
I miss you and I miss them. But let's be clear, it has to be better than this, it has to be better than that. Say what you want, I can find fierce.
Be fierce.
Not being fierce is killing me.
---
Recent Posts: