With Liverpool being linked to RB Leipzig's Ibrahima Konate, David Segar writes about what it could mean for the future of The Reds' defence…
THERE has been a step up in transfer talk lately.
It's a bit like Christmas. It seems to start earlier every year. Perhaps it's due to the international break feeling slightly elongated by the preceding FA Cup weekend, but the 'what Liverpool need to do in the summer' chat has been everywhere.
It felt oddly premature this time, though, with two months left of the season, especially heading into a summer where it's a complete unknown how much money anyone is playing with. You would assume, thanks to a certain pandemic, nowhere near as much as usual.
It was therefore quite the surprise when The Athletic's David Ornstein broke the news on Monday morning that Liverpool are apparently closing in on a deal for RB Leipzig centre back Ibrahima Konate. Ornstein was at pains to state when talking to The Anfield Wrap's John Gibbons that there are no certainties about a deal being done, but it does seem clear that it is at the very least a deal that Liverpool are trying to make happen, which is really where the questions begin.
As we all know, The Reds went into this campaign with too few centre backs in their arsenal. By the time the club got desperate enough to do something about it in late January, they had lost all three of their senior centre backs to season-ending injuries, and even their break glass option of Fabinho was sidelined.
The English Champions were left in the farcical situation of having to scramble around to get what they could on deadline day, securing a loan deal for Ozan Kabak from Schalke 04 and the cheap and cheerful addition of Ben Davies from Preston North End.
Kabak and Nat Phillips have struck up an unlikely but so far solid partnership that will hopefully see Liverpool through the rest of the season. It is a sentence I am sure very few thought would need to be written when the opening game against Leeds United kicked off in September.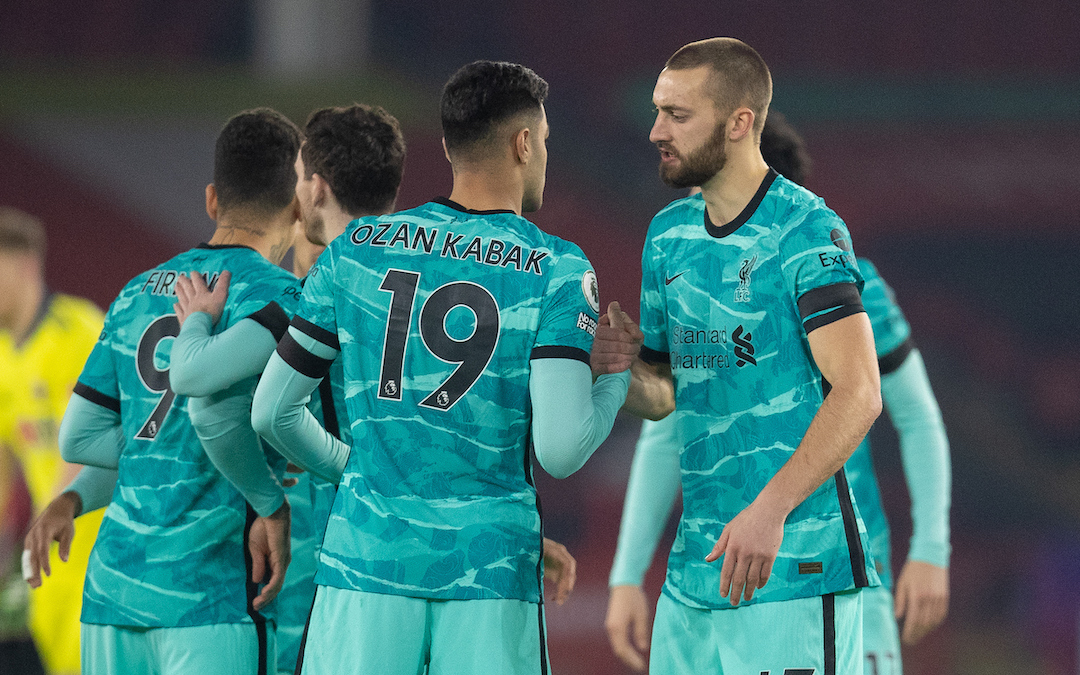 Once it became apparent that Kabak was better than many had expected coming from the Bundesliga's table propper-uppers, the £18m permanent deal that can be triggered in the summer seemed like a no-brainer.
Assuming that Jürgen Klopp is true to his word that Davies has a part to play next season, that would mean he would have six senior centre backs going into it.
However, the addition of Konate would make it seven, and despite the famous struggles of this campaign, on the face of it, that seems a bit much.
The France Under-21 international ticks a lot of boxes and it would seem like a very sensible piece of business for the reported £34m. He is around the same height as Virgil van Dijk, with the speed of Joe Gomez and the knack for dribbling forward of Joel Matip.
You would be forgiven for assuming, given squad size and finances, that Konate would probably be instead of Kabak, which would be quite harsh on the latter given the relative success that the Turk has been to date.
It would also seem a bit wasteful to throw away what will have been half a season of adapting for Kabak. Klopp made clear when talking about Davies recently that it can take a while to adjust to playing in Liverpool's defence. Kabak didn't have time to do so before being thrown in at the deep end, but by the end of the season will have learned so much about a somewhat unique defensive role.
There could be a 'what if' moment here, though. Getting Konate sorted now removes the risk that someone else steals in before the end of the season. It could be that Liverpool's intention is to add another if they secure European football.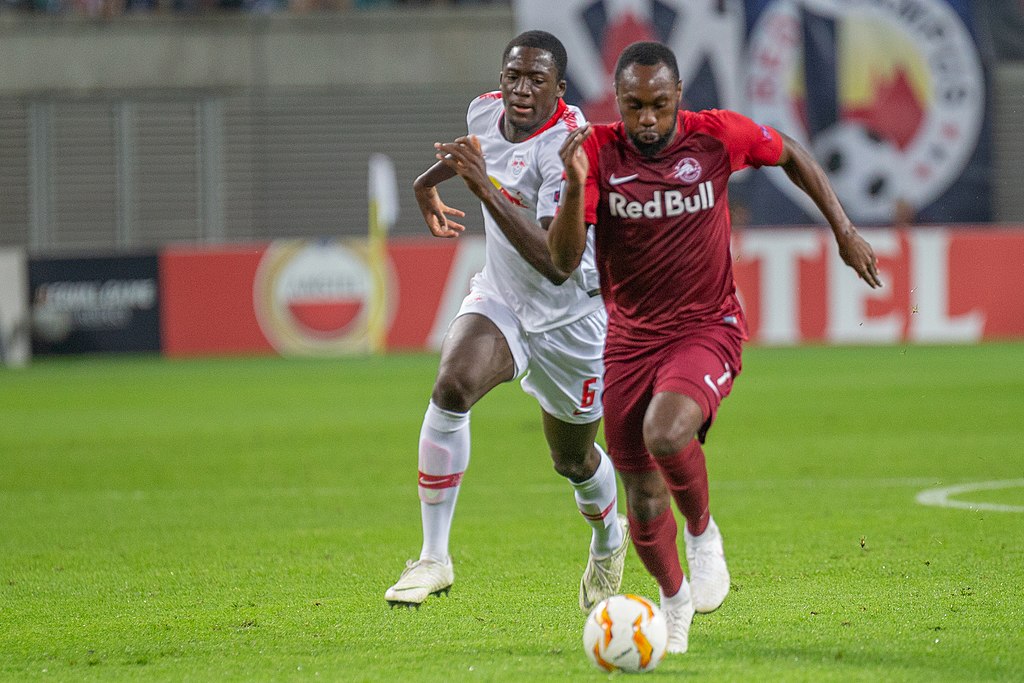 After returning from very serious injuries, there will likely be a reluctance to play Van Dijk, Gomez or Matip twice a week at any point if it can be avoided. It could therefore be that the manager wants at least one more regardless, and Konate is that one, but that the club will also countenance the permanent signing of Kabak if there is a European campaign to be negotiated next season as well.
I have seen it suggested that Joel Matip should be moved on given his general lack of availability. Given the struggles to get actual centre backs on the pitch this season, I'm not sure how sensible it would be to voluntarily take a very good one out for what would be a minimal fee given said injury record, unless it's merely a case of the wage bill needing to be trimmed. Who else would provide his teammates with coconut facts, though?
Matip's future is up for debate, but you would think that this summer is the perfect time for Nat Phillips to move on.
The Bolton Baresi has headed away a lot of the doubters in the last few months and increased his profile exponentially. At the age of 24, Phillips needs to find somewhere to call home as more than emergency backup. He has proven himself too good for that role. The club will get some money, the player will get regular games, and this is surely the likeliest time for both to make it happen while his star is shining.
As mentioned, we have to take Klopp at his word for now that Davies is in his long-term plans. He did after all sign a long-term deal in January (reportedly for five years). It might be that he would have to settle for domestic cup games and the odd European game if it comes to that. Perhaps even a Premier League loan to keep him ticking over, with a recall clause just in case, of course.
Rhys Williams looks to be at a point where he would benefit immensely from a loan. There is a tremendous young centre back in there, he just needs more refining and a year in the Championship would do him the absolute world of good.
Assuming Matip and Davies aren't moved on, that would still leave Liverpool with those two, Van Dijk, Gomez, Kabak and Konate. On paper, it feels like too many, though could Klopp have a Europa League or, God forbid, Europa Conference League campaign to navigate, it would at least give him the option of not having to risk Van Dijk or Gomez and saving them for league games.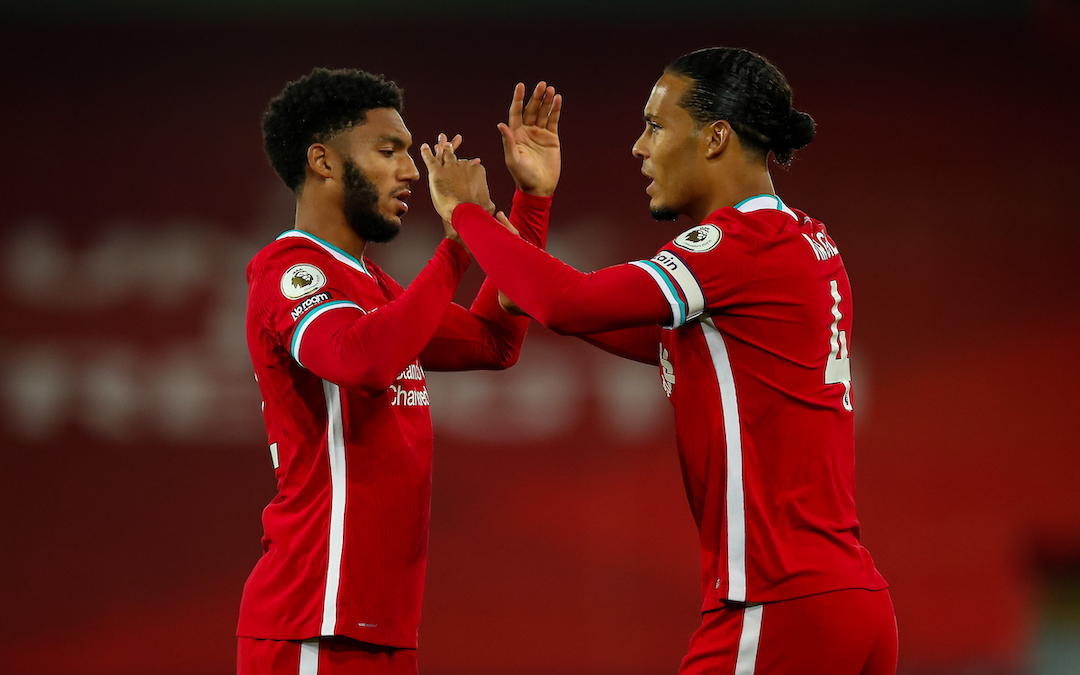 Maybe it'll be a case of the club making sure they're definitely covered next season by overstocking, and once they're sure that Van Dijk and Gomez can handle a normal workload again, cutting numbers back the following summer.
Do Liverpool have the money to spend on potentially superfluous centre backs, though? As someone who will not give up on the dream of Kylian Mbappe AND Erling Haaland arriving at Anfield in the summer of 2022 until they sign new deals or go elsewhere (wafts away all the smoke), I am loath to see any amount spent elsewhere that doesn't need to be.
Tongue taken out of cheek, it would be difficult to blame the club for going from one extreme to another, though. Having too many centre backs is definitely a better approach than not having enough, as we have seen to horrifying effect this season.
Whether it happens or not, Konate is an exciting player to be linked with and a sign that Liverpool are still doing what they can to build smartly for the present and the future.
It is an early and positive start to what promises to be an interesting summer transfer window.
*Spots Sepp van den Berg waving in the distance*
---
"A statement of intent; is if it happens, the perfect way of describing it."

We spoke to @David_Ornstein of @TheAthleticUK, who broke the news this morning.

🗣 Ibrahima Konaté To Liverpool: Reaction Special

Subscribe 👉https://t.co/oaOWcUzrlr
Listen👇https://t.co/bU5xcEtldQ pic.twitter.com/9MKJIfl1ip

— The Anfield Wrap (@TheAnfieldWrap) March 29, 2021
Recent Posts: