Liverpool have shown signs of recovering from a torrid time, and Luke Bridle writes that Jürgen Klopp 's words can be more comfort to fans…
IT'S been a much more positive week or so for The Reds.
Last weekend we saw most of the teams above us in the scrap for top four drop points, before a big win against Wolves on the Monday night and an exciting Champions League draw to boot.
Although many fans have already accepted that this campaign will not have anything close to the conclusion we hoped for, we do finally have reason to celebrate again.
One, (probably unsurprisingly to many of the Anfield faithful) is the return of Fabinho to the number six role, bringing back that feeling of midfield superiority.
Against RB Leipzig, he was close to unplayable and, although he wasn't as statistically brilliant against Wolves, few could argue that he didn't have a tangible impact on that game too.
In fact, he has been so good that he was labelled "one of the best in the world at number six", by Jürgen Klopp after helping Liverpool advance convincingly to the quarter finals of the Champions League.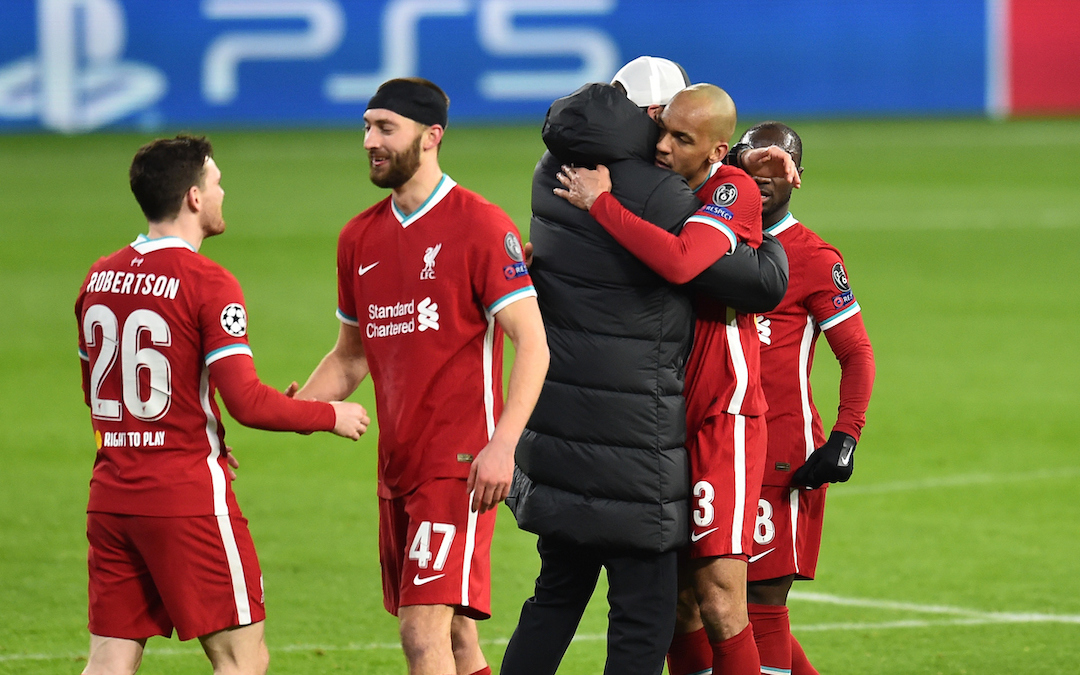 We have become accustomed to these sorts of superlatives aimed at this formidable squad from managers and pundits alike. However, I would be lying if hearing these sorts of words again didn't come as a huge relief in what was probably our most important game of the season. 
Better yet, we may have found the key to getting more out of the incredibly talented Thiago Alcantara, who has so often looked restricted playing the number six role himself.
Playing on the right side of centre midfield we saw the brilliant 'karate kick' pass which could have ended with a goal and his press having a palpable impact further up the pitch.
It was maybe the first time since the infamous Merseyside derby that Thiago truly had me out of my seat again; waxing lyrical about the impact he will have on our side. 
If we have to accept that we are down and out domestically, the rise of this duo could be a huge boost to our chances of 'seventh heaven' in a competition within which, let's be honest, we have seen our boys lift the holy grail with lesser squads.
I am no longer looking at the table, in terms of the points required to secure the all-important top four spot. This season has cruelly taught us to avoid that.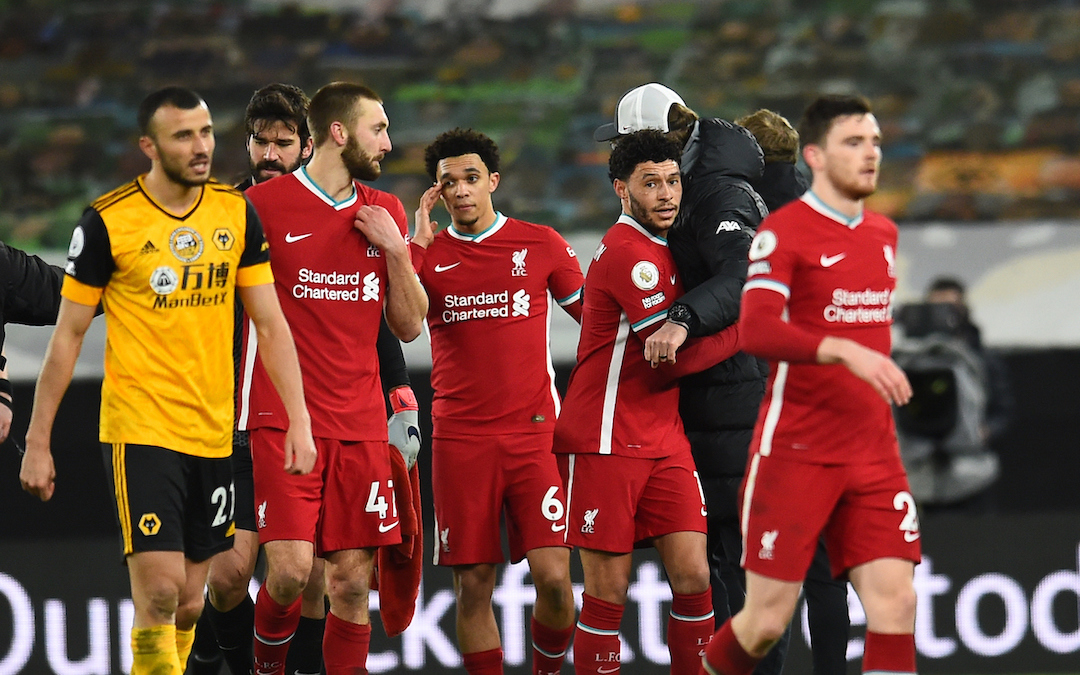 I prefer to measure us in terms of performances, the latest of which Klopp described as "dirty points", the kind which propelled us to the title last year. With the ridiculous consistency we showed and the gap between us in first and Pep Guardiola's Manchester City in second, people do tend to forget just how many of our games were won in this fashion. 
That ability to survive when the going gets tough is usually a better indicator of a return to glory than a result like the 0-7 drubbing of a dire Crystal Palace team back in December. 
Jürgen's post-match comments suggested that he feels the same way, describing the result as a "big step" in getting back on track. Perhaps a small hint that we can become the team we know we can be, even with notable absentees. 
As far as Europe goes, I am always quietly confident that we can create waves even in the darkest depths of our poor domestic form. The performance against Leipzig (last year's semi finalists) showed this.
A few more results and performances like those put out by the impressive Ozan Kabak and Nat Phillips in the last week, may allow us to dream of glory in the legendary Ataturk Stadium once again.
We couldn't do it again. Could we?
---
"I'm so excited about these games. I'm into this, Real Madrid is a proper European tie."

"Don't tell me that they won't be motivated by the European Cup Final in 2018."#UCL #UCLdraw

Watch on our Youtube channel 👉 https://t.co/WAjpcbaawc 👈 pic.twitter.com/kMd61WjidO

— The Anfield Wrap (@TheAnfieldWrap) March 19, 2021
Recent Posts: