Karl Coppack writes about the impact that the introduction of the video assistant referee has had on Premier League officials and English top-flight football…
YOU'VE got to feel a bit sorry for the man in the middle at times.
There's no such thing as a popular referee. There's never a second where any fan looks at the match day official and smiles: 'Oh, I'm glad it's him. He's fair.'
You usually only recognise the name if he's burned you in the past. If you don't recognise then you don't think of them until they do. Refereeing is a thankless task.
That's not to say that they don't all start level and some are even lauded for a short while at least.
Older readers may remember Uriah Rennie who officiated between 1997 and 2009. He was a dreadful ref, full of his own self-importance and delight, but there was a time when he was fine. A good man, even. He was no nonsense and gave it back to the players if they got a bit above themselves.
Then slowly as the praise landed onto his ever-swelling ego, the shorts got tighter and his grip on the game became more obtrusive than was necessary. Then the haughtiness took over. You never knew what you were going to get but it would always involve a stern 'I'm in charge here' look regardless of the madness of his judgments.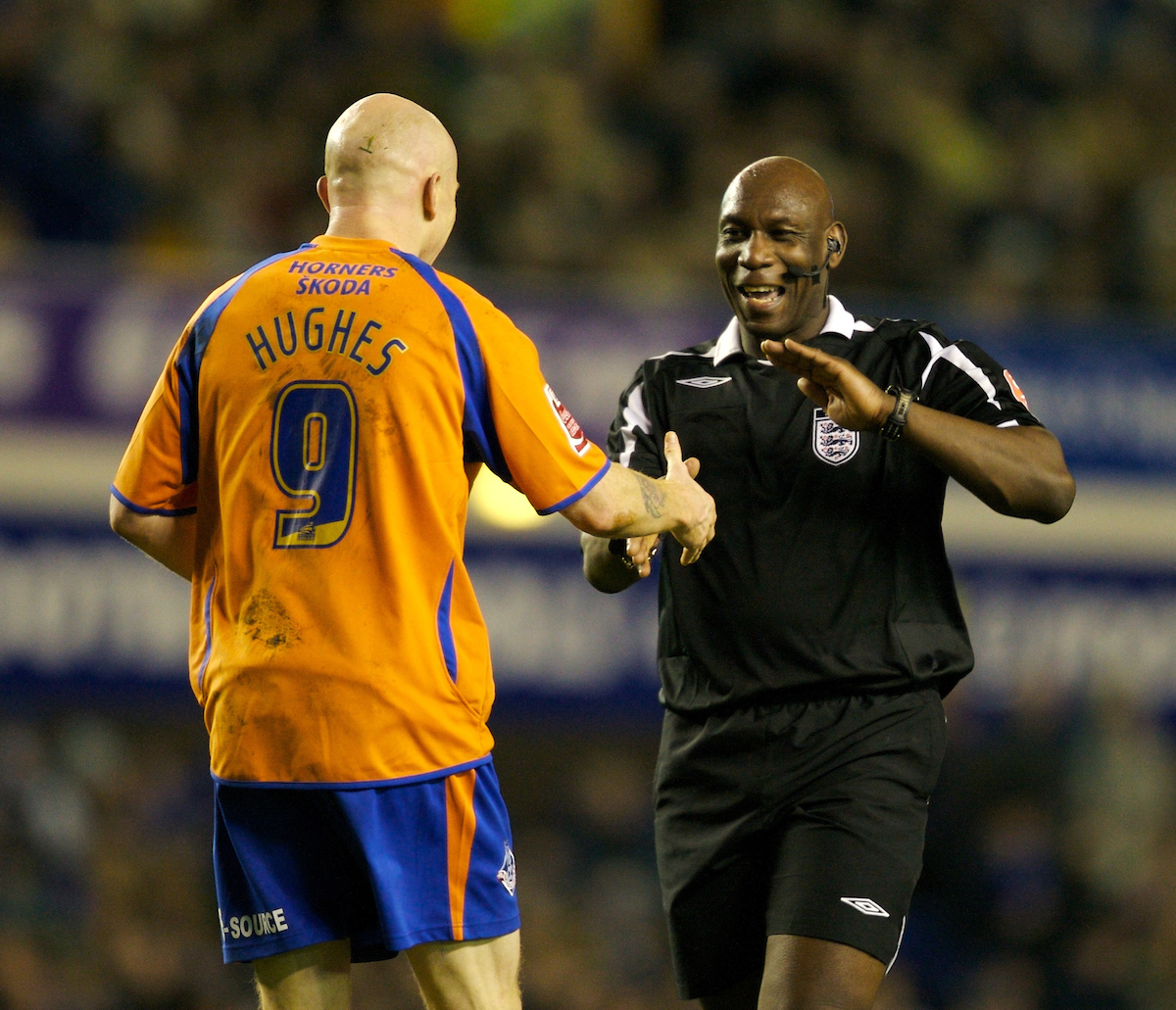 And it's easy to slate them. They make mistakes, they are human and it's nice when they hold their hands up after a game and admit to an error.
Michael Oliver acknowledged his awful display when he allowed Pickford to go through our number four with impunity. Instead of sending the keeper off he looked at the penalty decision, decided it was offside and left our coaching staff to remove the Dutchman from the pitch. Freekick Everton. Not 10-men Everton.
And he's generally considered the best of them.
It's difficult to criticise the referees particularly as a Liverpool supporter. Other fans will point at a plethora of favourable decisions that have gone our way – 'Yeah, but what about…?'
So, I write this from the perspective as a football fan rather than a Red. Or at least I'll try. It's not always easy to be fair, but I'll have a go.
The worst decision of the season? Or at least the most revealing one? No, not Jordan in the derby or the players who have been offside by a toe or whatever. This one is incredible and I can't believe it's gone unnoticed.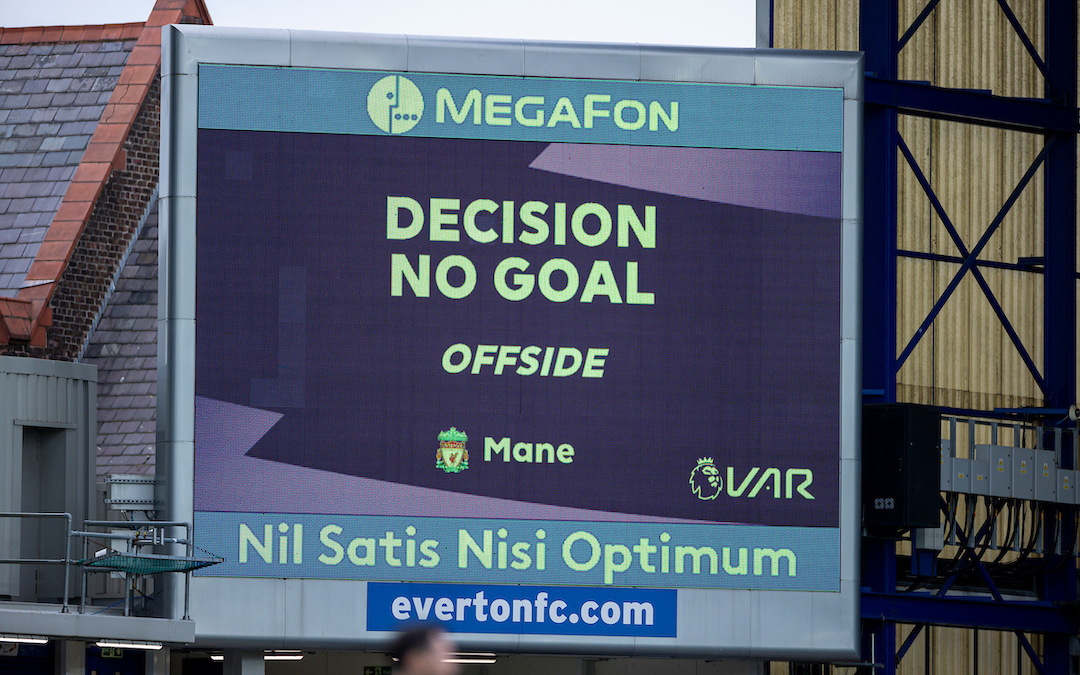 At Stamford Bridge last September, Jordan Henderson played a ball in between Sadio Mane and Kepa Arrizabalaga. It's a lovely pass and there's no chance of the keeper and Andreas Christensen forcing Sadio off the ball. All he has to do is knock it wide of them both and roll it in.
Christensen has to make a quick decision – to bring him down and risk a red card or let him go and leave it for God to decide. He doesn't trust God. He throws his arm around the Senegalese's neck and hauls him down.
It's the reddest of red cards. It's not even a decision. The only choice the ref has to give is to whether to write down the lad's number or his full name. He goes to his pocket and produces a card while The Reds plan the freekick.
Paul Tierney produces a yellow card.
Now, to be fair, he's behind the play as Jordan's pass was a full 40 yards and he can't run as fast as the ball, but he has the perfect view. There's no one between him or the incident. Christensen isn't bothered about hiding the foul. There's no sly tug of the shirt here. It's a piggyback.
The world knows it's a red card. Christensen hangs around but he knows what's coming.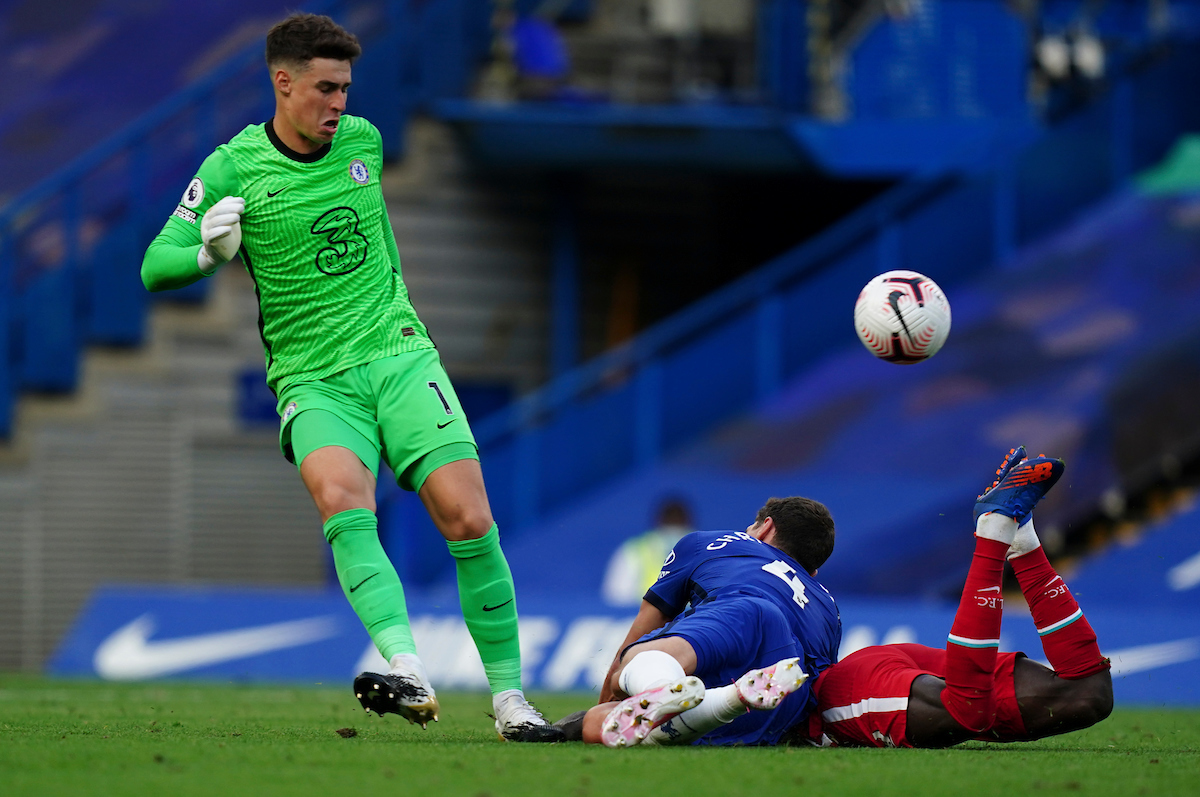 A yellow card.
And why? Because he wants someone else to make the decision for him. Oh, he knows it's a red, but he wants to ask his mates whether the most blatant sending off of the season is a sending off. They can do that now.
He goes to the monitor and makes a big thing about looking at it. The Chelsea bench are already discussing who to take off when the inevitable happens. Fikayo Tomori starts tying his boots up on the side while the others look around for the subs board. Tierney trots back, waves his arms across his chest to cancel the yellow and replaces it with a red.
Maybe that's good refereeing. He wanted to be absolutely certain that it's a red even though his own eyes couldn't have possibly led him to any other outcome. But maybe it points to an abdication of responsibility and if he's going to hide behind his mates what's the point of having him on the pitch at all?
There's been reams written about VAR and its mysterious lines, but it's the effect it has on the player that must hurt the most.
Picture the scene. You're a centre back who has a goalscoring record of three shots per decade – all of them closer to the corner flag than the post. Then you nod one in in the last minute against a hated rival. Naturally, you celebrate. Not like a lunatic though as you can never be sure. Not anymore.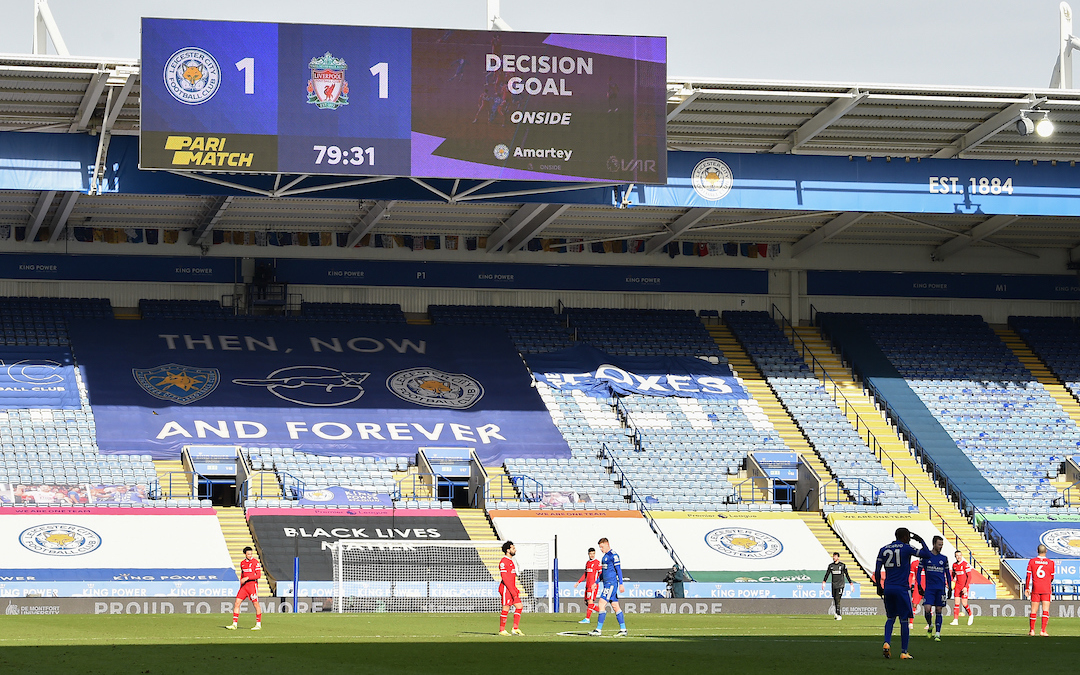 You know that there are faceless people sat miles away who have been selected to do all they can to falsify your achievement. That's their job now. You know you haven't climbed on anyone's back like Andreas. You know you're onside. You know you haven't fouled anyone. You've just scored.
But you're a bit worried about the sleeve of the lad next to you. Thanks to a strong wind that may have been ahead of the last man when the ball was crossed and you know these lads love a stray toe or shoulder.
And don't bother remonstrating with the ref if there's a delay giving it. He's just an assistant these days, led solely by the Eye of Sauron in Uxbridge.
The same goes with the defence. Look at Leicester's first goal last weekend. It was offside. It just was. I wasn't overly concerned when it went in as it looked offside and I was too busy going through an impressive range of expletives to pass on to Thiago for giving the foul away in the first place.
The back four must have been confident, but you can't be truly confident these days. Then it's 1-1 and we went to pieces. The latter clearly being our fault. No excuses there.
Sometimes it feels like the officials might just tell the players what the final score will be before the game kicks off and they can just play it out.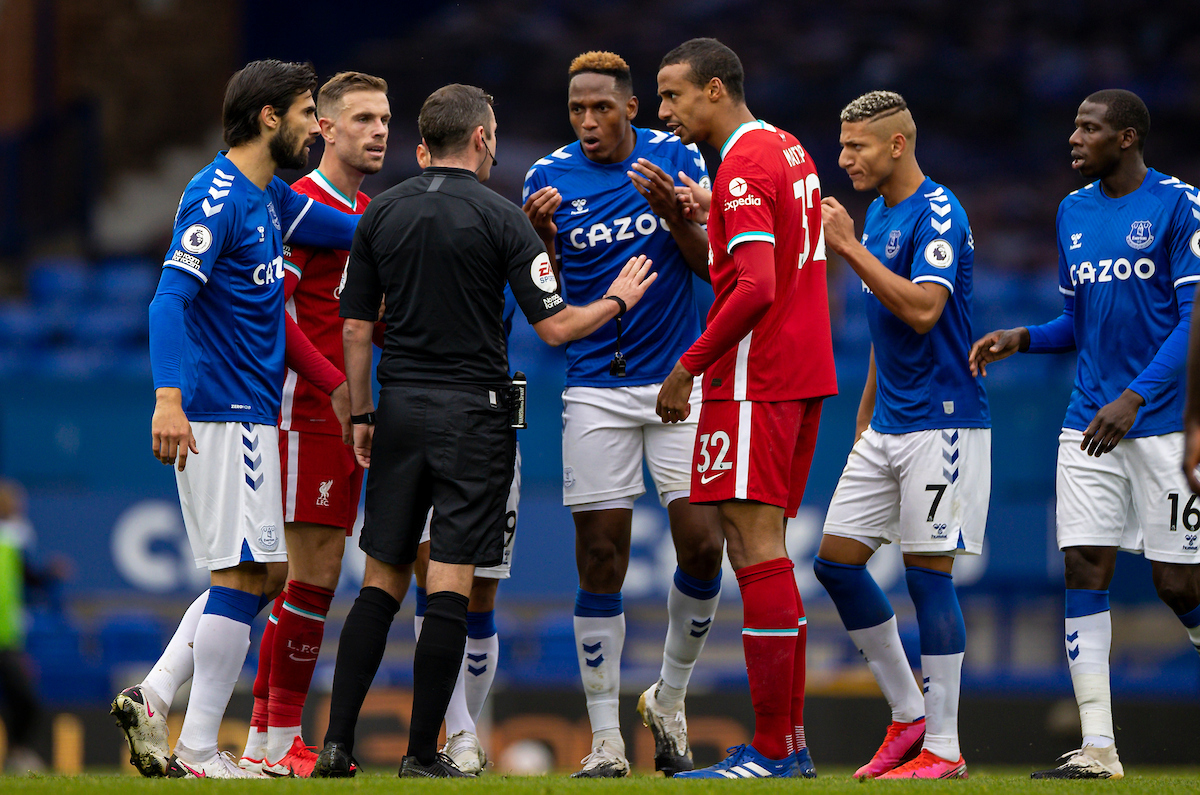 It is spoiling the game though and not just for Liverpool. I know that this sounds like sour grapes because of our recent form, but it speaks volumes when many were relieved that the referee against Leipzig was Slovenian rather than English.
And, again, this isn't just a Liverpool issue. VAR has nothing to do with rectifying 'a clear and obvious error'. It's now about the unreliability of a human interpretation of an event with, God help us, a fair slice of contextual refereeing thrown in.
If Jordan scores at Goodison in the 35th minute rather than the last, does it receive the same level of falsification process? I'd like to say yes, but I couldn't swear to it. How can you build a tower of impartiality on such quicksand?
It won't change, though. The blazers of administration have jumped in without really understanding the damage it's doing to the game.
It's a ludicrous situation to be in and when games and decisions are decided anywhere other than on the pitch, we're walking a dangerous line.
Not just for Liverpool but for all of us.
---
Recent Posts: