Josh Sexton writes about Fenway Sports Group and whether he believes they are to blame for Liverpool's lacklustre league title defence…
BE careful what you wish for.
Some of us were offering organs and attempting to do deals with the devil, all to make sure The Reds wrapped up their first league title in 30 years.
We didn't get to see it lifted live but at least we won it, eh? And perhaps that was the trade off with Lucifer himself. You can have your league title but you can not see it live and be given the chance to party on the streets all summer.
On top of all that, you'll have to sit through a series of sacrifices throughout the following season. You still can't go in the ground, for a kick off. We'll systematically break down your squad with injuries, so many injuries, all seeming to come in the centre-back position. Oh, and you'll be bottom of that VAR league table thing.
Ask me last season if I'd have taken this after all that and I'd have imagined, amid the scent of league title delirium I'd have probably bit your hand off. For now though, it hurts.
And we all want answers. Why is this happening? It can't just be the injuries. Everybody is suffering from shite refs. Nobody has their supporters there to spur them on. So why?
Be careful what you wish for.
Fenway Sports Group. The Marmite of owners, if you believe everything you read on Twitter (and I can't recommend enough that you don't and you find time in your day to ditch your devices).
Lover or hater?
If I'm being completely honest, I can never really bother my arse to discuss them. We're not privy to any patter from the boardroom big wigs, so at times like these it just feels to me like they become the easy target.
Jürgen Klopp is one of the greatest managers in our history. These players have given us so much success to celebrate. I mean, even John Achterberg seems to have been able to escape previous criticisms which spawned in our weird pre-Alisson Becker world.
So it must be the owners and their refusal to spend. Right?
I can see the argument and they definitely don't help themselves. Nobody can argue that our ownership is without fault. After all, we've had our fair share of protests and petitions to force U-turns on some pitiful policies – as recent as the furlough fiasco at the start of the pandemic.
We needed a centre half in the summer, that is absolutely clear. Going into the season with three options, two of which have a rich history of injury issues, was always going to be a tightrope to walk.
Liverpool toppled from that tightrope spectacularly and suddenly January reinforcements became a necessity. So why was it radio silence until the drama of deadline day? The owners must have thought they could ride their minimal luck even further, until Joel Matip joined Virgil van Dijk and Joe Gomez on the new treatment tables at Kirkby.
We can see that because weeks before the manager had started to make rumblings in press conferences about the money that was available to him.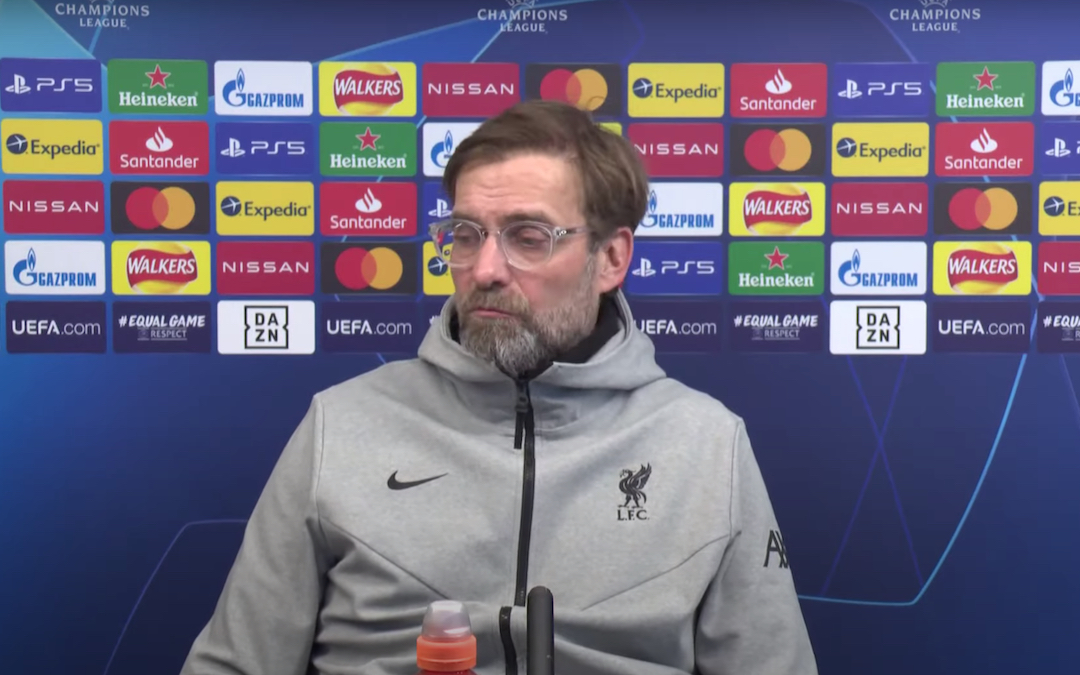 Well, let's look at the other side of this as well. Because these Boston-based billionaires obviously need me to say something to save their skin.
Nobody spent anything. Or so they say. But Manchester City still spent £160m. Chelsea spent £222m. Manchester United spent around the same as The Reds (roughly £75m) but with much less income from any outgoing transfers (£17m to our £35m).
Be careful what you wish for.
Be honest, would you want any of those club's owners? We can probably do better than FSG, and there'll always be a feeling that a club run by the fans is the perfect solution, but would we rather be run by an oil state, Roman Abramovich or the Glazer family if they were the only options? It's worth thinking about that.
Of course, Leicester and West Ham lie ahead of Liverpool in the table too. But they spent less and brought in more from player sales, so they stand up to the net-spend naysayers.
And if we want to analyse the signings themselves, would we say that any of those team's signings made since the summer we'd take over what we have?
Thiago has struggled at times, but I don't believe there's a single soul who could safely say they disputed his signing back in September. Diogo Jota was a revelation until the devil decided he had a new trick besides smiting our centre halves. And Kostas Tsimikas has had his fair share of bad luck, as well as doing his best Albie Moreno impression thus far.
City's best signing was Ruben Dias and he seems to have been the difference maker for them in what had become a problem position. Chelsea's big buys have flattered to deceive, and the majority of them have been linked to Liverpool at one time or another. And United's most impactful signing has been the free agent arrival of Edinson Cavani.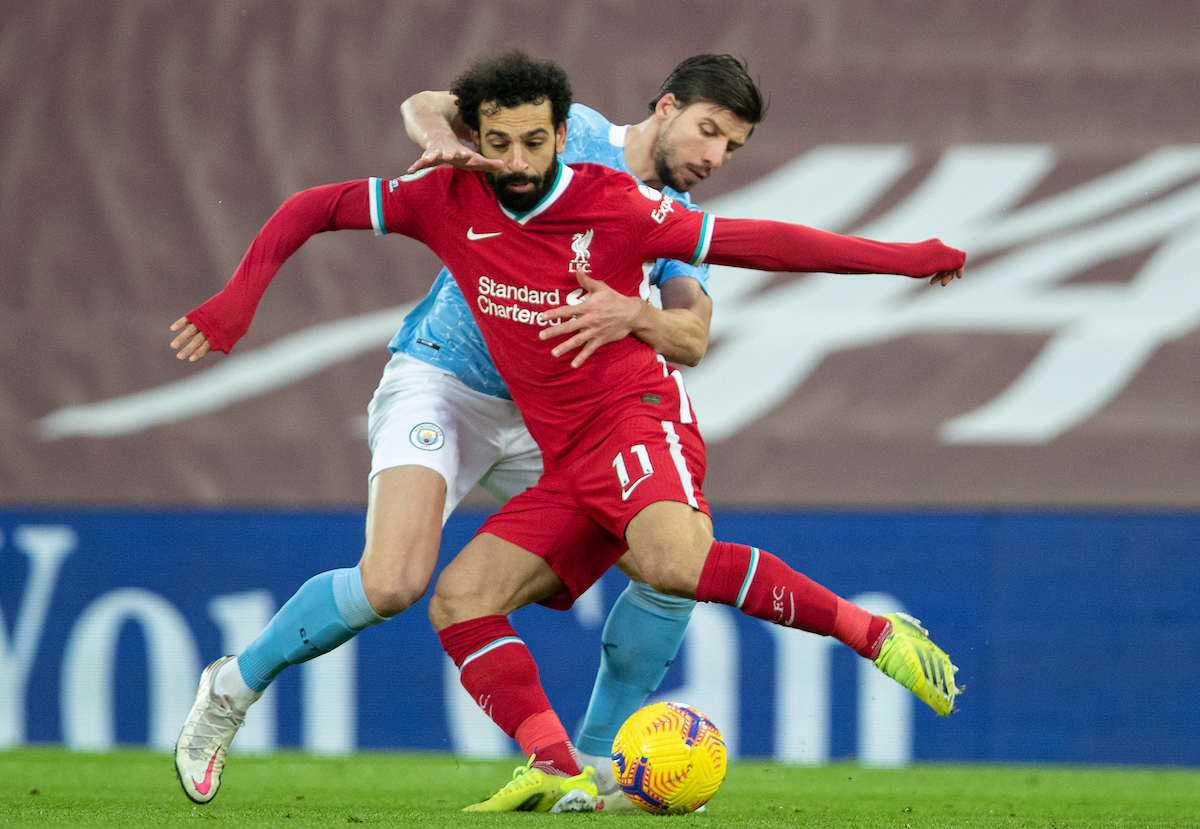 So what do we want? Would signing Ozan Kabak in the summer rather than waiting till February have cured all our ills? Would signing him a month earlier have stopped FSG from falling foul of a small but shouty selection of our support? Should we have sold Xherdan Shaqiri and Divock Origi for pennies just so we could bring in better?
Be careful what you wish for.
This is why I can't really be arsed with the ownership chat. I'm happy to criticise them when they've done something blatantly wrong, as I'd imagine The Anfield Wrap's other 100+ individual contributors are, despite dickheads who don't consume our content claiming that we can't because it would impact our paycheques.
Any perceived failings they've made since that furlough fuck up are part of an overall poor picture this season which I wish I could scrunch up into a ball and start again.
So are they to blame for Liverpool's lapse? They should feel they are to some extent. Everybody at the club should be introspective in shouldering some responsibility, as Klopp keeps doing in his press conferences.
But we've just had two seasons of the sort of success my younger self, living through the threat of liquidation under Tom Hicks and George Gillett, could have only dreamed of.
So am I #FSGOut or #FSGIn? In truth, I couldn't give a fuck. Argue amongst yourselves for all I care. But be careful what you wish for.
In the meantime, I'll be focusing on trying to find more ways to make this leisure activity a little more leisurely.
---
Recent Posts: