Josh Sexton's match preview ahead of Sheffield United v Liverpool at Bramall Lane, with The Reds in need of some positivity…
AND the sun shines now.
I found myself watching the BT Sport documentary 'Two Tribes' after Liverpool's win over RB Leipzig.
It's a great watch and makes you realise how deep the rivalry runs with Everton, but it also had all the elements of how their battles came to be known as "the friendly derby".
Reds in the home end at Goodison, Blues in the home end at Anfield. They're our neighbours, our colleagues, our mates and more.
Strangely, after a week in which Liverpool lost their first home derby in living memory for me, I've loved being out and about in the city when I've had the chance.
The temperature has ever so slightly risen, the sun has found its hat and it suddenly feels as though there may be a life on the outside.
It makes all the difference.
This all comes in what was ultimately a sad week for one of our own, with the passing of Alisson Becker's father. It once again brought everything into sharp perspective. A young lad dealing with a loss with no way of going home to see his grieving family.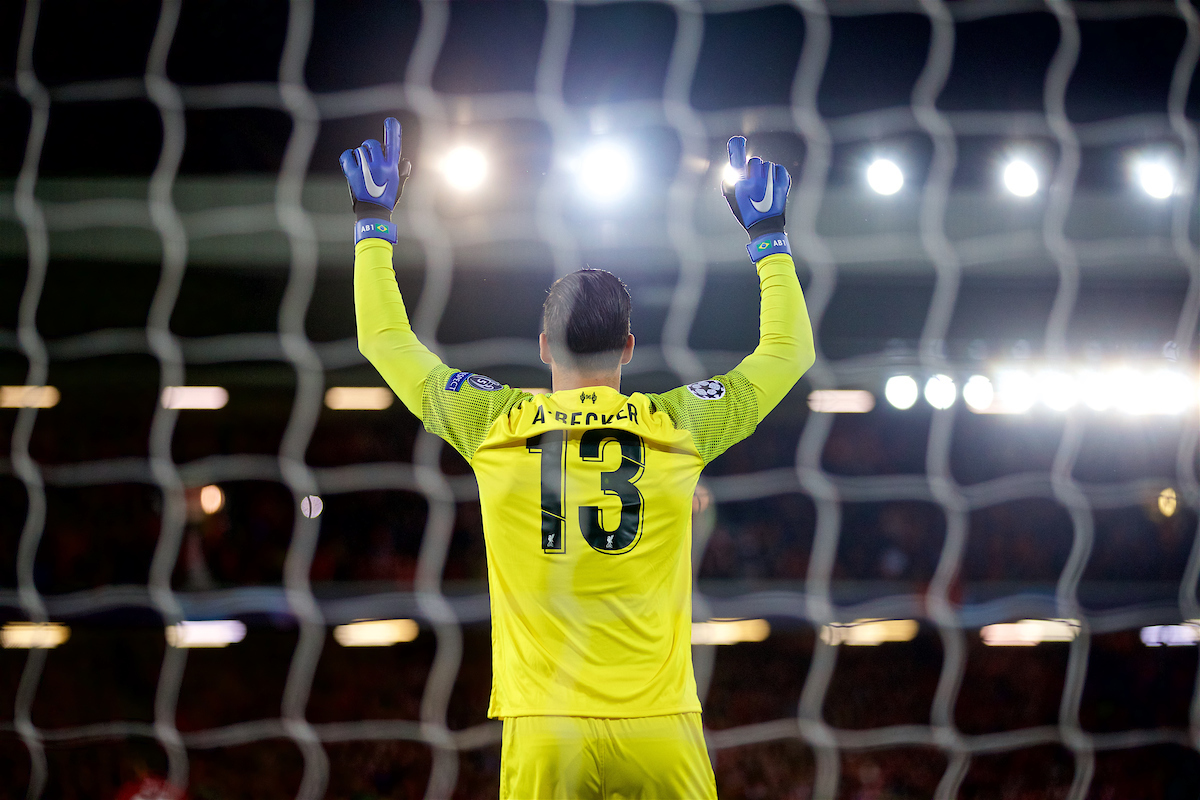 The football world, the actual human beings and not the characters hiding behind pictures of footballers, showed their support. Once again you were reminded that football is still filled with people who realise what this is. Just a game.
I knew that before this week, but being under lockdown restrictions can make football feel like it is the only escape you have. But this week, for me, there was life on the outside. Life in the city of Liverpool.
The city is almost always a great place to be, regardless of what happens in the football. While the football is at the heart of this city it doesn't rule everything that happens, and sometimes it takes literally being able to go outside to remember that.
Filling your lungs with fresh air. Filling your mind with fresh positivity.
On Sunday our lads will head to Sheffield. I hope their minds are filled with the kind of positivity Jürgen Klopp displayed in his press conference today. We've still got loads to play for.
With that in mind, what do we expect to see on Sunday? Klopp couldn't answer whether Alisson would play on Sunday. Whatever happens I hope the Brazilian is doing what he needs to do to look after himself. That's the most important thing right now.
Elsewhere, the manager reiterated the big news that Diogo Jota is back fit and firing within the confines of Kirkby. The temptation may be to release him onto Chris Wilder and the world on Sunday, but Klopp equally urged caution around his summer signing.
Fabinho and James Milner also both seem to be closing in on a return and may even join Jota on the bench at Bramall Lane, if they can prove their fitness in the next 48 hours.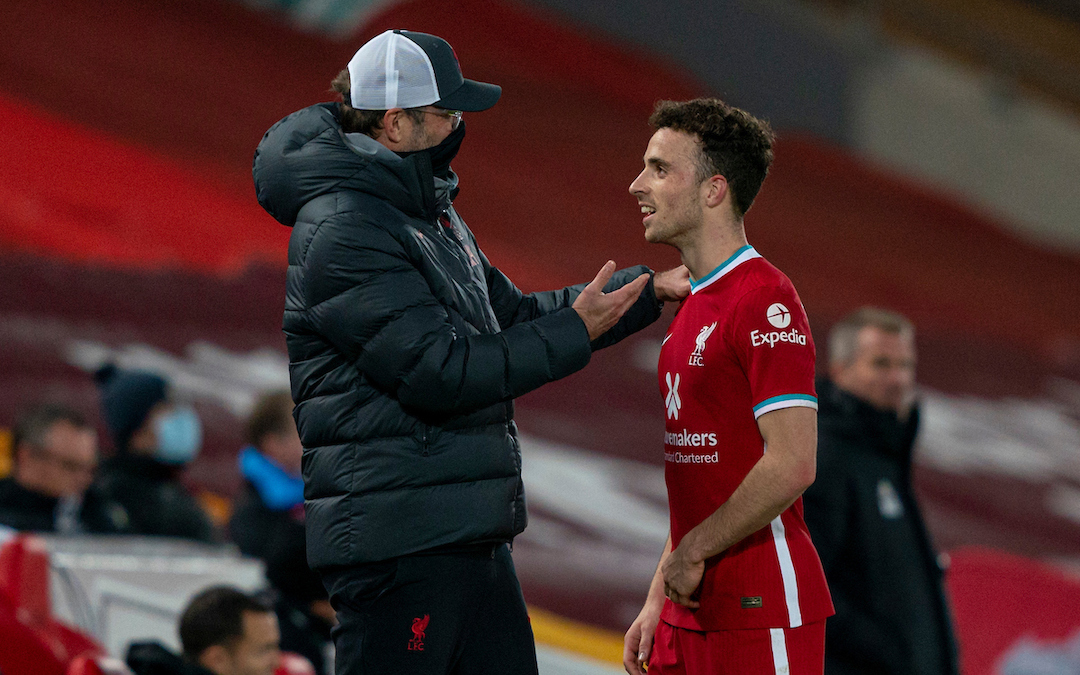 Aside from that, the manager may continue to at least attempt to establish the kind of consistency his team selections have hinted at in recent weeks, even while injuries have continued to foil his finest plans.
We've lost Jordan Henderson, and he will be a big loss, but we've got Diogo Jota and more on their way back. Being defeatist won't get us anywhere. Let's look ahead.
After all, there finally feels like a light at the end of the tunnel. The light may not always be easy to see depending on what you're going through, but it is there. Promise.
Liverpool are going through it right now but they'll know it won't take much to turn it round.
Run free, Reds. Fill your lungs fresh with air. Fill your minds with fresh positivity.
After all, the sun shines now.
Predicted 11: Kelleher; Trent, Phillips, Kabak, Robertson; Thiago, Wijnaldum, Jones; Salah, Firmino, Mane
---
🗣 Sheffield United v Liverpool: The Team Talk | #NewPodcast | #LFC @jsexton24 hosts @MikeKearney1, @HarrietEPrior and @thegeorgetrad to react to Jürgen Klopp's pre-Sheffield United press conference…

Subscribe 👉 https://t.co/oaOWcUhPWR
Listen 👇https://t.co/SKCPoDKQ3r pic.twitter.com/XnJ6BCGtGV

— The Anfield Wrap (@TheAnfieldWrap) February 26, 2021
Recent Posts: