Sam Stoothoff writes about the perception of Sadio Mane as a player and the contrasts between the way he plays the game and his personality on and off the pitch…
THERE is no point in a Sadio Mane dribble where terror is not in play.
It would be simple to say he's a pure athlete, full of pace and strength. Underneath that though, is a brave, calculated man caught up in the contest of football.
On Tuesday night I was texting a close friend about Mane specifically. He saw him as a deadly, dangerous man with a loose grasp of the technical aspects of football.
Something about that immediately grated with my perspective of him. Not only because of how he lives his life off the pitch, but his true strengths as a player.
It's readily apparent that Mane is a beautiful human. The stories seemingly never end of his kindness and humility. His care for his hometown, to his behaviour in his local Mosque. He's an impressive character, contained in an impressive physical form.
It's very easy to get lost in, especially in the dwarfing shadow of the rampant Salah. As is the case on the pitch and off, Salah casts a much larger shadow. Catching more headlines, receiving more personal accolades and scoring more goals.
But, when one of the front three is picked to be taken out and rested it is rarely Mane. He ran the distance in games you could see him pulled early, a telling sign of Klopp's trust in him. What is it about Mane that sees him typically viewed as a necessity in our attack?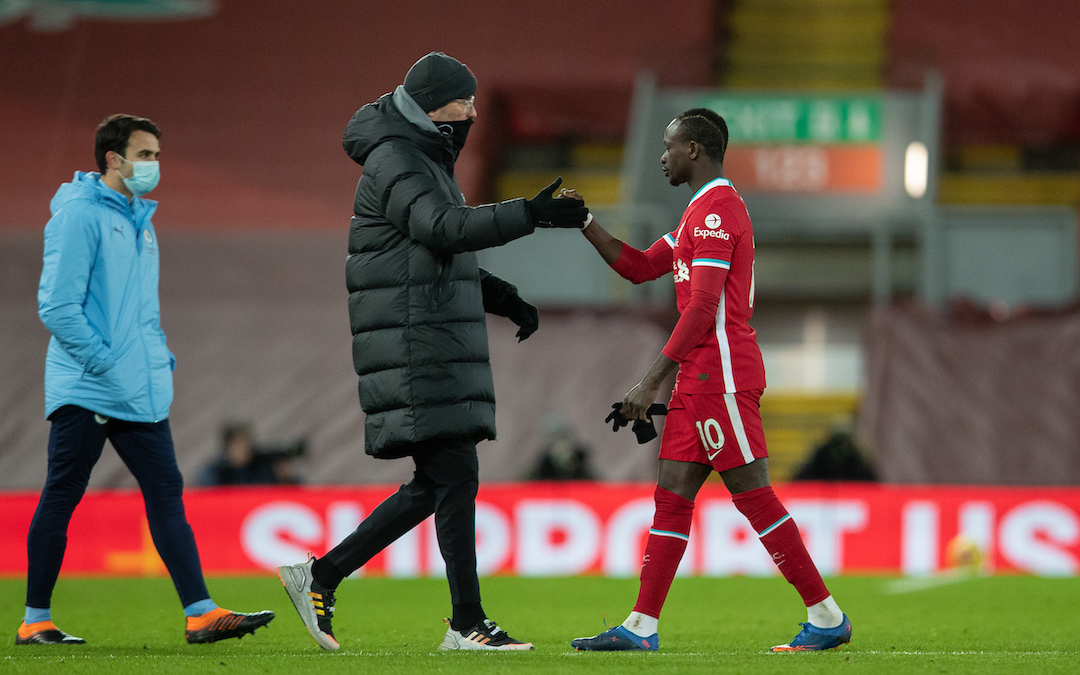 Part of football's ascent to a deeply curated and perfected form, is the outliers we as fans latch onto. Danny Ings has a much larger place in our hearts than he deserves because we saw his passion and drive. Lucas Leiva will always be a revered player, with me especially, because he cast an aura of stability and industry in a time when it was desperately needed.
Football has never lacked for stars, and now is no different. Sadio Mane paints a different picture of a star. Often sympathising with opponents after they've got the better of him, laughing at the referee's wrong decisions. Very rarely doing anything fans could easily latch onto and use as ammunition against his character.
The reason for all this is a simple one. Mane plays with hope as a weapon.
For every long touch, his eyes contain bravery. Mane's pace, his strength, but most of all his intelligence isn't open to questions. It's echoed in his kindness as well. How can I inflict myself, the very best of me, on the world at large?
He will never lead the league in the dribbling stats, because he is not a man hoping to be contained. If he were to want pure success I'm sure he'd very easily find it.
It's audacity. How can he, maximally, push the ball past his opponent and demand they respond with everything they have? It's cunning brutality. Large stabs into weak areas, seemingly awkward touches leading to embarrassing defensive collapses.
Look at a Sadio Mane breakaway, and you'd never guess the genuine kindness of the man. They are swashbuckling in their viciousness. And he will often pull it all off. With a similar theatrical, slapdash bravado, that makes you think it was all an accident.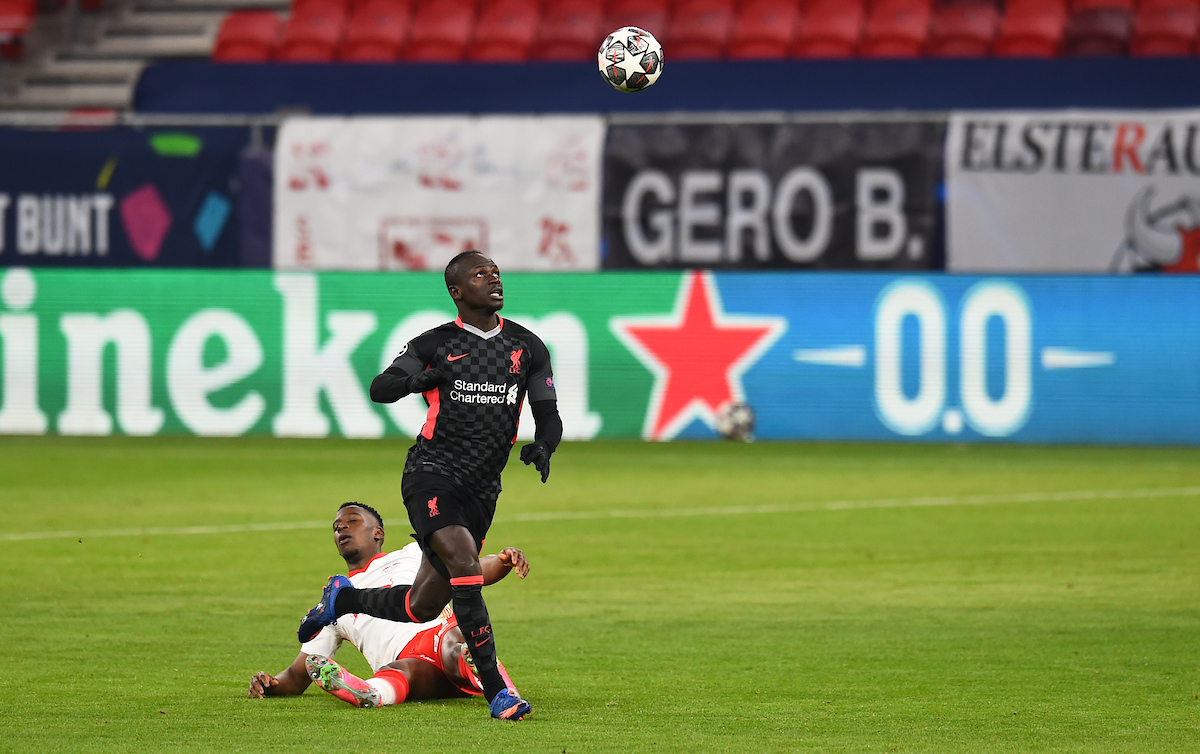 What leads into those moments, though, is chess-like prodding. Before these daring, salacious victories you see the near failures or what look like errors, before the beauty of his guile is revealed.
As we have witnessed the rise of disgusting rhetorics around the world, footballers stand in stark contrast, becoming pillars of a united front against hatred and social injustice.
Mane represents the people and beliefs we're too often told to hate. Where too many see the Muslim faith as a frightening, strange, foreboding visage, Mane shows it to be beautiful and dear.
It is a man tidying a mosque on his days off. It is a man, humble and sincere in all he does, pushing himself and his opponents to their maximum out of pure respect. It's an intuitive knowledge of self, regardless of perspective.
While Mane is a killer of defensive hope on the field, he represents the hope of the Islamic faith both on and off it.
And he represents our hope. Of unity. Of strength.
---
"He's much more than scoring goals. Mané not only has had to get used to a new way of playing…he doesn't have the usual 3 midfielders behind him either."

"He allows other players to be free."

The Moment w/ @officialbarnesy on Sadio Mané🎥

👉https://t.co/oaOWcUzrlr👈 pic.twitter.com/aXLoXWdbhr

— The Anfield Wrap (@TheAnfieldWrap) February 17, 2021
Recent Posts: