Dan Morgan writes about the poignance of You'll Never Walk Alone at times like these, after the news broke of the passing of Jürgen Klopp's mother Elisabeth…
"Where did you ever hear a better message than 'You'll Never Walk Alone'? Everybody feels it, everybody loves it and everybody gets the message. In your darkest moments you're not alone. I love that." (Jürgen Klopp)
HELPLESS…
The inability to do anything to help yourself or somebody else. Does anybody else feel helpless right now? While you procrastinate on that, it's maybe also worth pondering whether our entire cause to football is to in some way help.
Us, we, me, what is our purpose? What do we do this for? The more I think about it, the more I believe it's to primarily help ourselves and others – often both subconsciously and indirectly.
Liverpool, at its best, lives up to its infinite hymn. In your darkest moments you're not alone. That doesn't blandly equate to being around other people. It means that collectively, somehow, you find a way to help each other without knowing. Often without knowing each other.
You believe in the healing prophecies of this thing because it's yours and ours and theirs. How we've grown in a way which shows us that we're intrinsically connected to all three when at one point it was as arduous as the grind.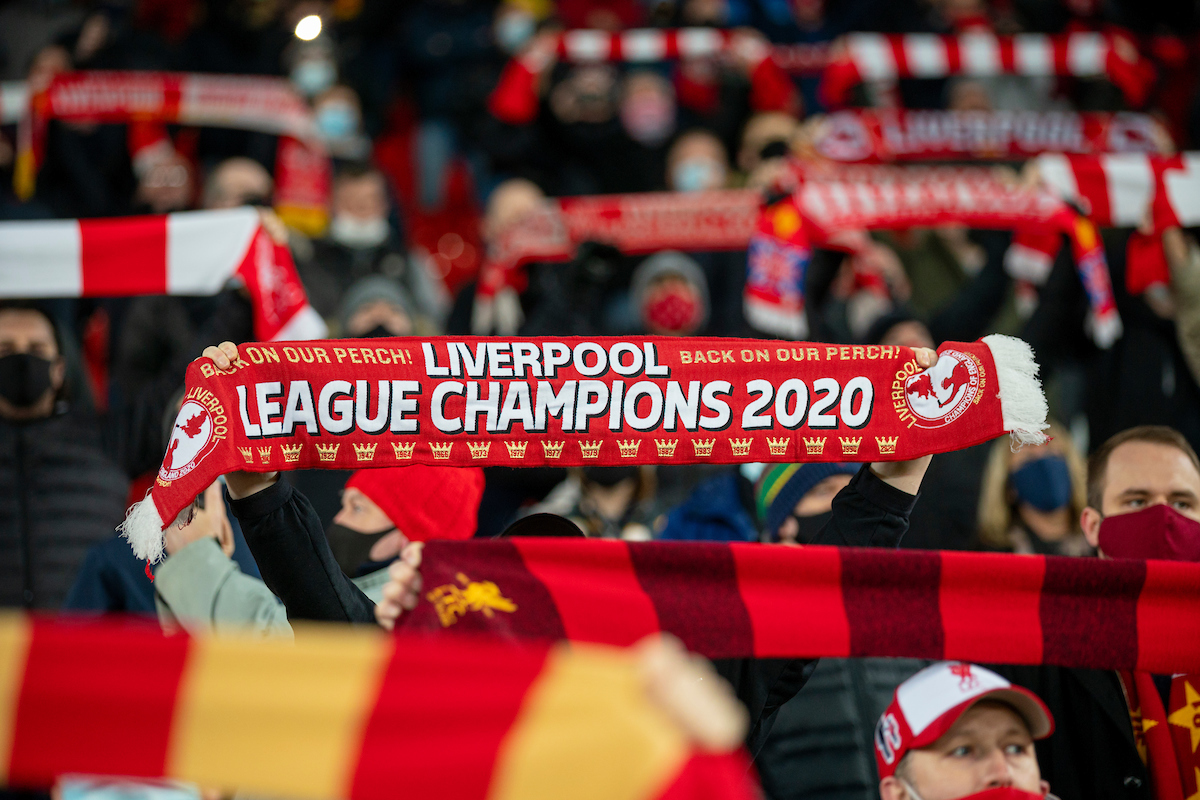 I'm helpless…
How do I help a man I've never met? A man whose suffering has been going on for weeks without anyone knowing. A man who needs time to process and breath like none of us could remotely comprehend.
The second I heard Jürgen Klopp's news this week I wanted to help. I didn't want to console him personally or or even pretend to understand what he's going through. I wanted to help by being inside Anfield, because it's the only place I truly can.
It's the only place I learnt to cry when I lost my own mum, two years ago this week. I often wondered why that was? Through absence I realised it's the place where I allowed myself to fully be around others – united in cause and meaning and in my darkest moment, not alone.
We're helpless…
We project onto these players and this manager for a myriad of reasons. Partly because it becomes a didactic process to ensure they represent what we are – the vehicle for an image created for ourselves as a city and club. Wear our battle scars and do so proudly or don't bother at all.
Fundamentally, we do so because we want to help. We want to play a part so bad that it at times becomes detrimental. We want to win, but it's deeper than that. If you hurt, we hurt. And if we're all hurting, then at least we're here together. At least we're not alone.
That isn't to say we're all the same, far from it. There are in fact many who want the same thing who see it completely differently, and are completely different in their makeup to another. But it's vital we all have something to identify with. You take the things you like, and try to love the things you took.
This week has emphasised the cruelty of isolation more than any other. A team suffering on the field and the man who gave us the world suffering in a way we can't imagine off it.
There's no solace in the thought other than being certain we'd know exactly what to do if we could. In these days of monotony and increasing social unfamiliarity there's a small beauty in that. Thousands of people in one place at one time would just know, he would feel it and that moment of pain would be shared and hopefully eased, even if only for a moment.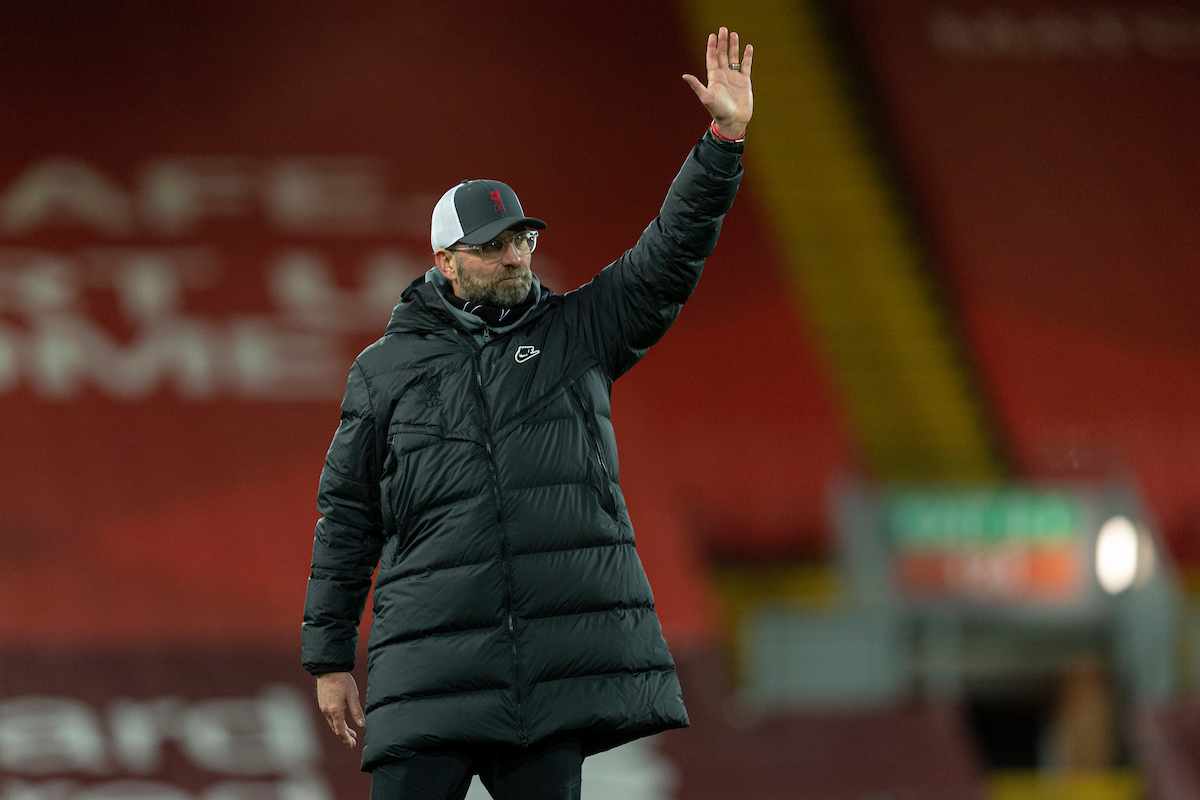 He's helpless…
This is the part that I cannot envisage writing with any kind of relatability to another person's pain. I guess the only thing I, we (if you'll allow me to speak for you) can hope is that he is aware. That if we could, we would do absolutely everything to show him.
How obtuse of me. He knows because he taught us the value of this entire concept of helping each other through football. For five years this man has modified the behaviours of millions of people and told them that all that we do, we do together. And that if Anfield can become anything it can be a haven of such collective togetherness and inclusion.
He told all of us that in our darkest moments, we're not alone. Well I hope he knows that he'll never spend a lonely day in his life when it comes to Liverpool.
Put this top of your list of reasons to count the days until we're back. Because we will have our moment, and we will no longer feel so hopeless in our will to help him and them. Until that day comes, tell the world:
We are Liverpool. Wir sind bei dir, Jürgen. You'll Never Walk Alone.
---
Recent Posts: