While Liverpool *can* blame injuries as the root of their problems this season, David Segar writes that they must still find solutions to their other issues…
IN September 1999, I was eating too many sweets, obsessed with Britney Spears and sulking about Liverpool losing at home to Everton.
It is now February 2021, and remarkably little has changed.
Back then, an early Kevin Campbell goal put Liverpool to the sword in the Merseyside Derby at Anfield. When I saw The Reds lining up against RB Leipzig last week with odd-haired midfielder Kevin Kampl playing for the German side, I had a bad feeling in the pit of my stomach. "Who is this Sensible Soccer version of Kevin Campbell? It must be a sign."
It was an early goal that did for Liverpool again this time round. The late penalty after Trent Alexander-Arnold viciously attacked Dominic Calvert-Lewin's knee with the back of his head sealed the win, and it was the first time any Reds fan had experienced the feeling of a home derby defeat since the turn of the Millennium.
Oh yeah. Shit this, isn't it? Feel like putting on some Adidas poppers and fretting about Y2K.
It wasn't just about the defeat. It was about the manner of it. The loss to Leicester last week was hard, but could easily be put down to yet another afternoon of too much bad luck. This defeat was fully deserved.
Liverpool's drop off has been drastic, not just from last season when they won the Premier League at a canter, but from Christmas Day when they were top of the table and had lost just once in their first 14 league games.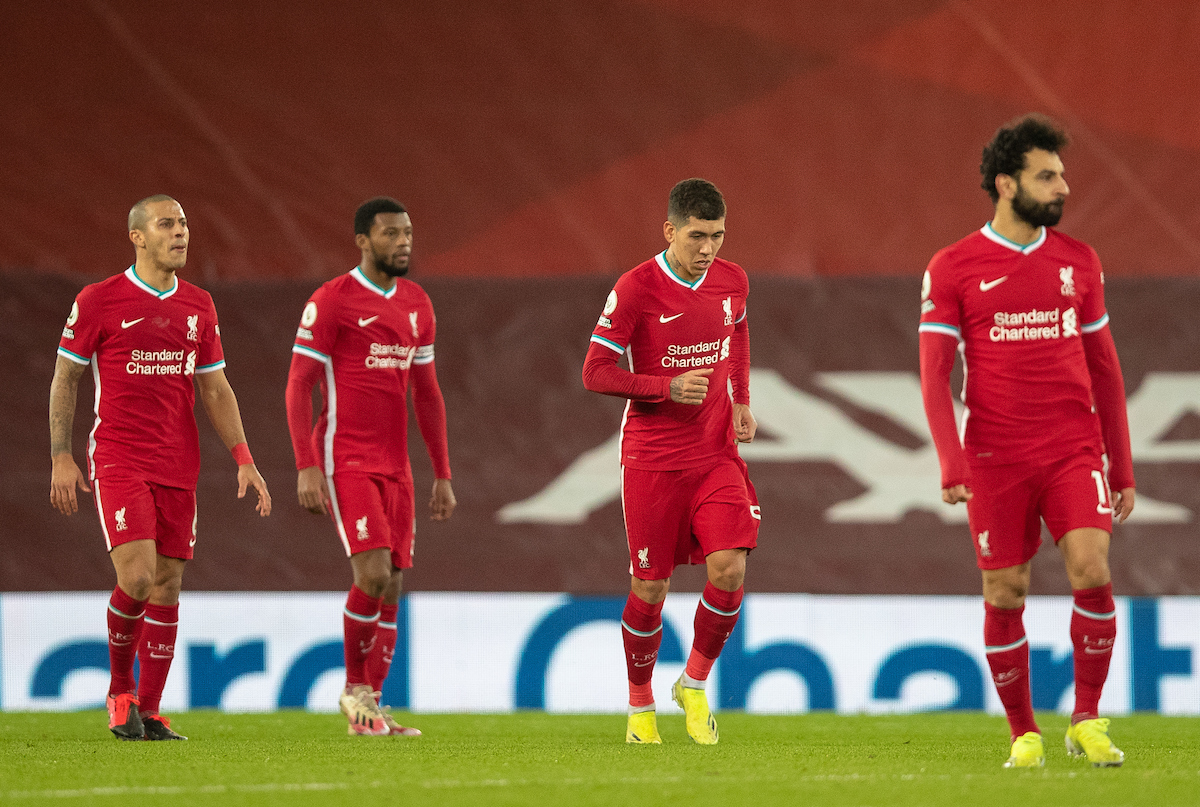 Since then they have played 11, won two, drawn three and lost six in the league.
There have been so many think pieces, even more hot takes and an infinite amount of analysis about the possible reasons behind such a dramatic fall from grace.
Now it is my turn to delve deep into the demise. To break down analytically the whys and wherefores.
So here goes. Just why have Liverpool gone from one of the best in the world to one of the worst in the league?
Injuries, innit?
Right, that's that done with. Now, let's talk about Mars.
Those pictures are incredible, aren't they? I'd love to go to Mars, mostly because there's no VAR.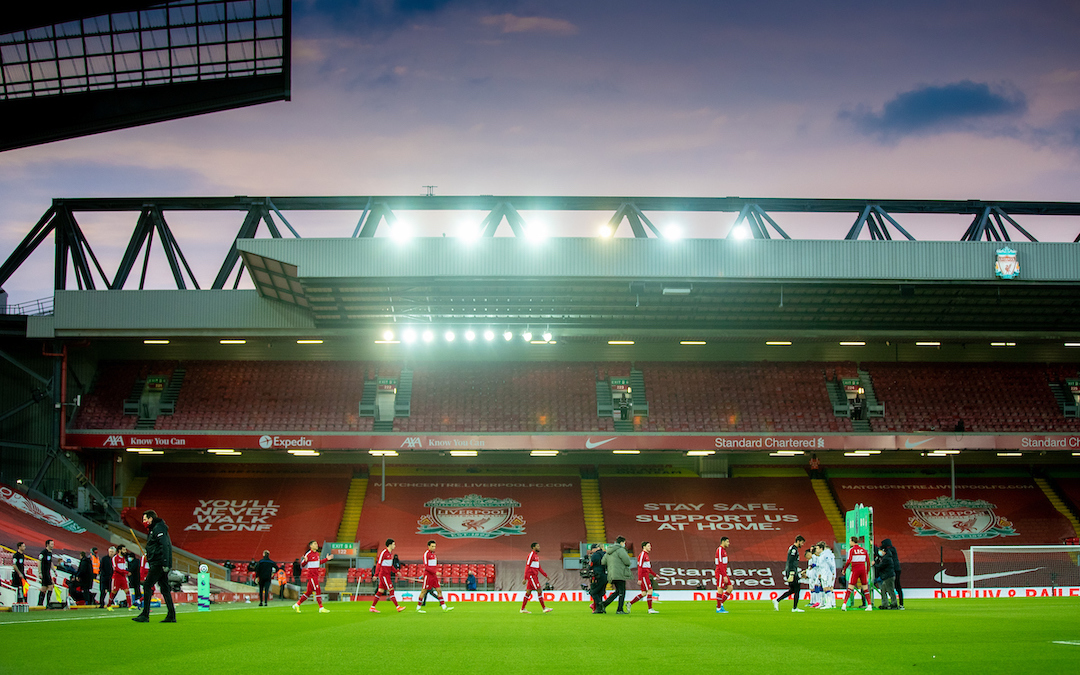 It is about 300 million miles to the red planet, but it would be worth it just to be able to avoid all of this. Looking out at vast swathes of nothing, thinking about life, the universe and everything, and also momentarily considering: "They could have Roland Garros here on a surface like this. I tell you what; Rafa Nadal would dominate the Mars Open."
Until that is possible, we'll have to make do with living vicariously through the Perseverance Rover, which apparently isn't a former Blackburn mascot designed to promote determinedness.
The pictures being sent back by 'Percy' are both remarkable, and also exactly what you would expect Mars to look like. I'm not sure what I thought we might see. "Oh right, the surface of Mars is actually made of red candy floss and look, there's some prick not wearing a mask."
NASA is apparently aiming to have humans on Mars in a decade or so, but I would imagine it'll be actual astronauts who get first dibs, so I guess we'll be stuck here for a bit longer yet.
I actually heard that Chris Kavanagh has also seen the stunning pictures from Mars, and said himself: "Wow, that's amazing… I'm going to give it against Liverpool."
Back-to-the-football segue!
One of the main things that makes a bad result and a bad performance worse is the inevitable media pile-on after it.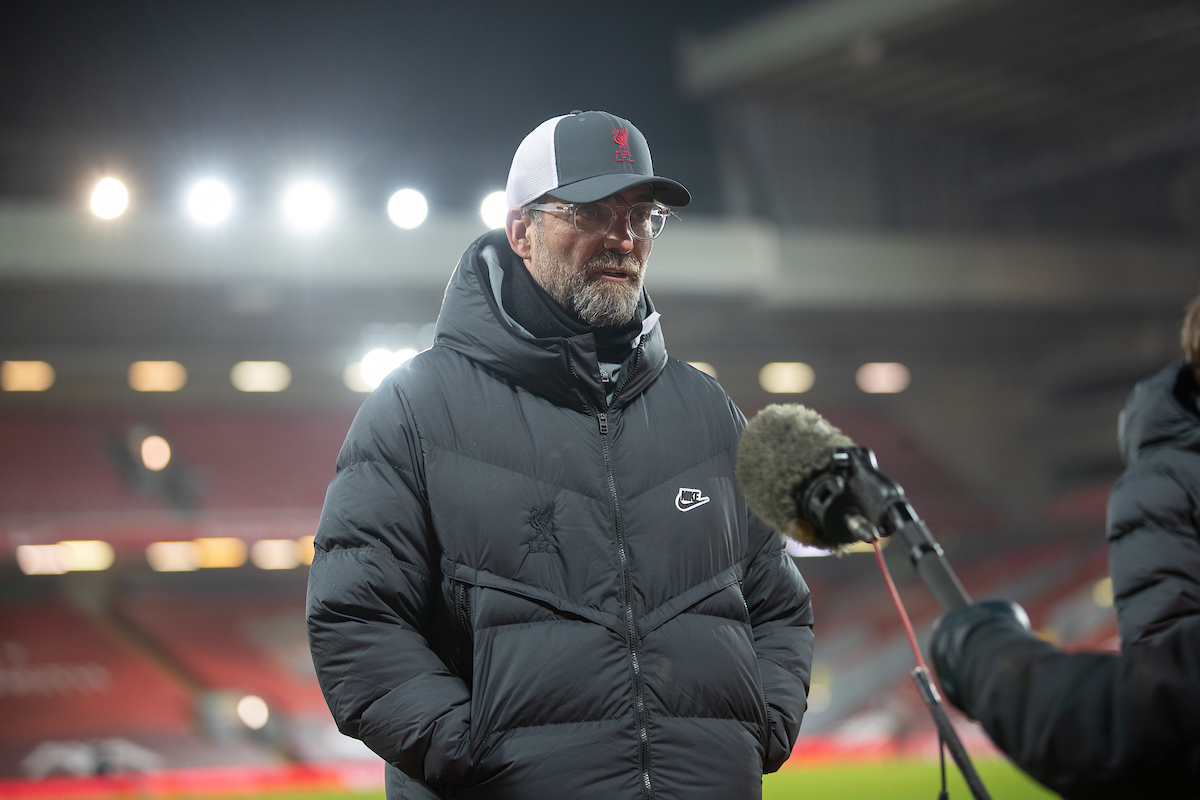 Hearing Jamie Carragher state after the game: "They can't keep saying 'Virgil van Dijk is out'. I'm sick of saying it myself," almost cost me my television.
In fairness, Carra clarified (or 'Carra-fied') on Monday Night Football that he just didn't think it was the only reason for the slump, and that no Liverpool team should ever go six home games without a win, which is something I think we'd all agree with.
However, he is not the only pundit to start to pull at the thread that Liverpool are somehow hiding behind the injuries excuse.
The situation at Liverpool is like a spider diagram. There are outer sections that can be discussed about the form of the goalkeeper, the full backs, the midfield and the attack, or the formation, or the manager's substitutions.
However, you cannot simply ignore where all of these issues have spread from, as they're not really THE reason, are they? Almost all of those things are factors because of the great big obvious section smack bang in the middle of the chart that says "injuries" in big, bold and underlined letters.
Regarding the injury to Van Dijk in particular, it must be remembered that results were mostly fine in the two months following his potentially season-ending injury. Liverpool actually managed Van Dijk's absence very well.
Results didn't fall off a cliff until Joe Gomez joined him, followed by Diogo Jota (comfortably the most in-form of the attackers at the time) and Joel Matip, with Fabinho and now Jordan Henderson as well, joined by a stellar cast of numerous others throughout the campaign.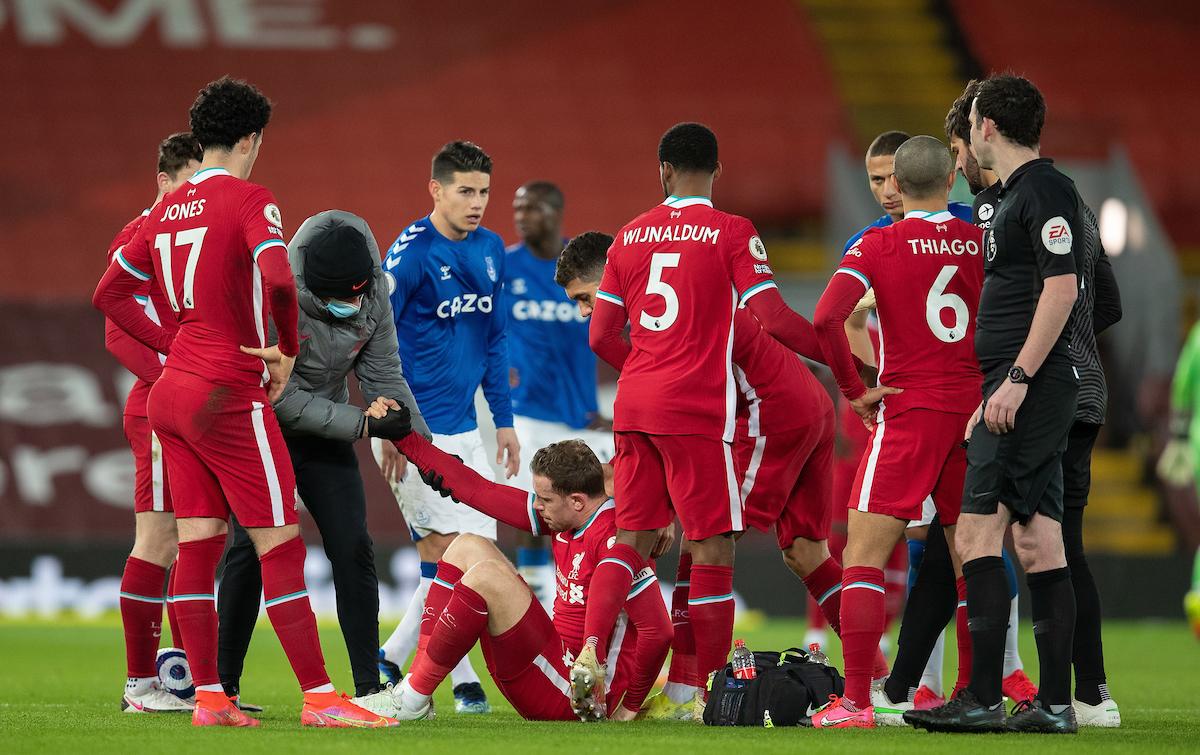 Being tired of saying something doesn't stop it from being true. If you ask someone "Who assassinated Abraham Lincoln?" and they say "John Wilkes Booth", you can't then argue "No! I'm sick of people always blaming him! Say someone else!"
With rolling 24-hour news and the need for constant fresh comments and content, people always have to have a new take on things, and I sympathise with Carragher and other pundits in that sense. They are under pressure to find a new angle on everything, even if there isn't really one that's worth looking at in any great detail.
Liverpool do need to address the other problems that they have, and do whatever they can to turn this disastrous run of form around, but whatever happens between now and the end of the season, it will be a campaign defined by an unprecedented amount of bad luck with injuries, whether people want to accept that or not.
We can still talk about other aspects, and this is not to say that the manager and his team should be spared any criticism for this terrible run, but we equally can't just choose to completely cast aside the main reason for all of this because we're bored of talking about it.
Anyway, here's to 2043 when Liverpool next lose at home to Everton, while I sulk about it in my Mars holiday home surrounded by sweetie wrappers while listening to 'Baby One More Time', and Everton line up in the re-born Intertoto Cup against a team featuring an odd-haired midfielder called 'Divock Borigi'.
---
🗣 The Anfield Wrap: The Blues Deal Liverpool Another Anfield Blow | #FreePodcast | #LFC

Neil Atkinson hosts Damian Kavanagh, Martin Fitzgerald and Paddy Fitzsimons for our free podcast…

Subscribe 👉 https://t.co/oaOWcUzrlr
Listen 👇https://t.co/44RExNEV2q pic.twitter.com/tcSWJnWpVP

— The Anfield Wrap (@TheAnfieldWrap) February 22, 2021
Recent Posts: