Ahead of the Merseyside Derby Dan Morgan writes about football in Liverpool, and how the city's identity is steeped in it as far down as the amateur levels…
HAVE we ever fully appreciated the beauty of a walk until now?
The majority of us are fully immersed in planning our days around when we can step away from the inertia of four walls and a laptop, which has become as monotonous as night following day.
This week, I took my late afternoon amble while listening to an amateur football podcast called Straight From The Off. It's hosted by Mick Watson, an oracle of the local Liverpool scene and someone I've played against a few times over the years.
He had Jamie Carragher on with him. The topics range from upbringing to careers and mainly reference teams, players and era's of the amateur scene in the city. The relatability of the podcast to anyone who's played across Liverpool leagues is palpable.
It also reminds you of the rich talent that has graced the city when it comes to football. As Carragher pointed out, there isn't another in the country to match and he's right. The reason why amateur football is taken so seriously here is because, at its best, the level is so high.
Growing up in Croxteth, you were immersed in the two local teams named after two legendary pubs – The Oyster and The Lobster. To play for either meant you couldn't go for the paper without being engaged in conversation about the last game or the next with people in the community.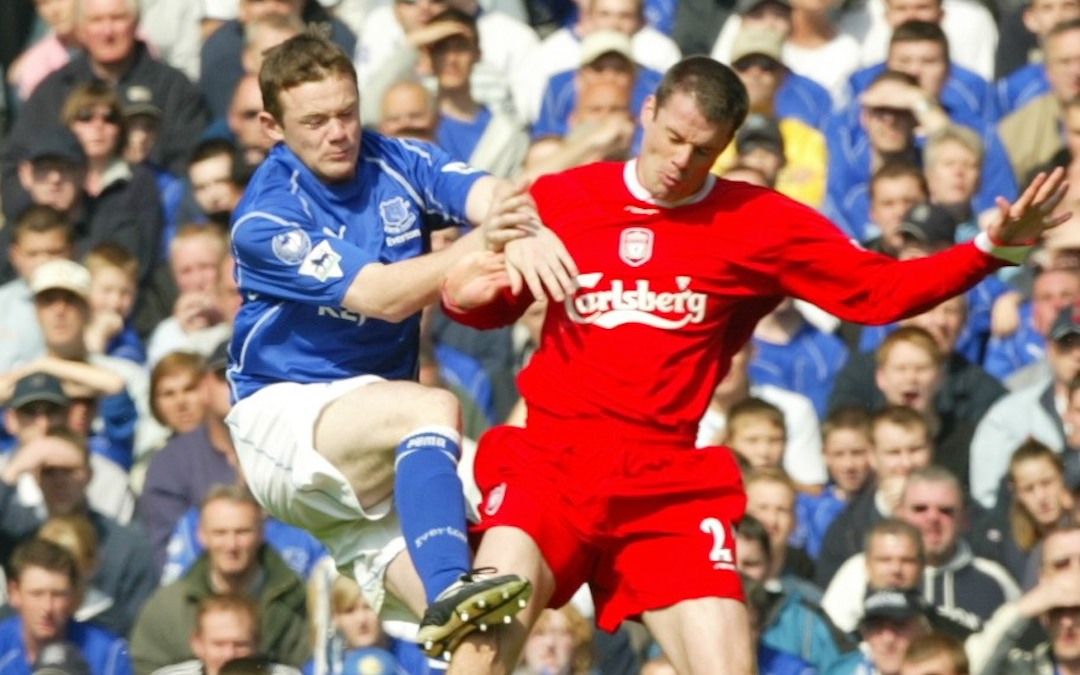 When they played each other, it'd be built up like the derby in a European Cup final.
It got me thinking about each team and how they're steeped in community. How, if you walked into The Crocodile Pub on a Sunday night there would be at least one lad come up to you and say they'd played against you. Football is so entrenched in the city that its foundations lie much deeper than Liverpool and Everton.
But there are the outliers. What made the likes of Steven Gerrard, Robbie Fowler and Wayne Rooney so special beyond their godly talents was how transparent they were. You could see the street in the footballer. You could see Huyton, Toxteth and Croxteth in all its honesty wrapped up in this embodiment.
How poignant, then, that in a last 16 Champions League encounter – with the watching world's eyes fixed on RB Leipzig and Liverpool – were we able to witness such clarity once again in the form of Curtis Jones.
At 20 years old he glided across the pitch, playing the game constantly on his terms and imposing every semblance of who he is on the occasion. Anyone watching knows Liverpool have an ascending talent of the game at their disposal who will only improve.
But just like a Basque donning the shirt of Bilbao, there's something else. We get to see him be a representation of L8 in all its glory, modesty and struggles. We get to see the reassurance in himself that his craft deserves such a stage.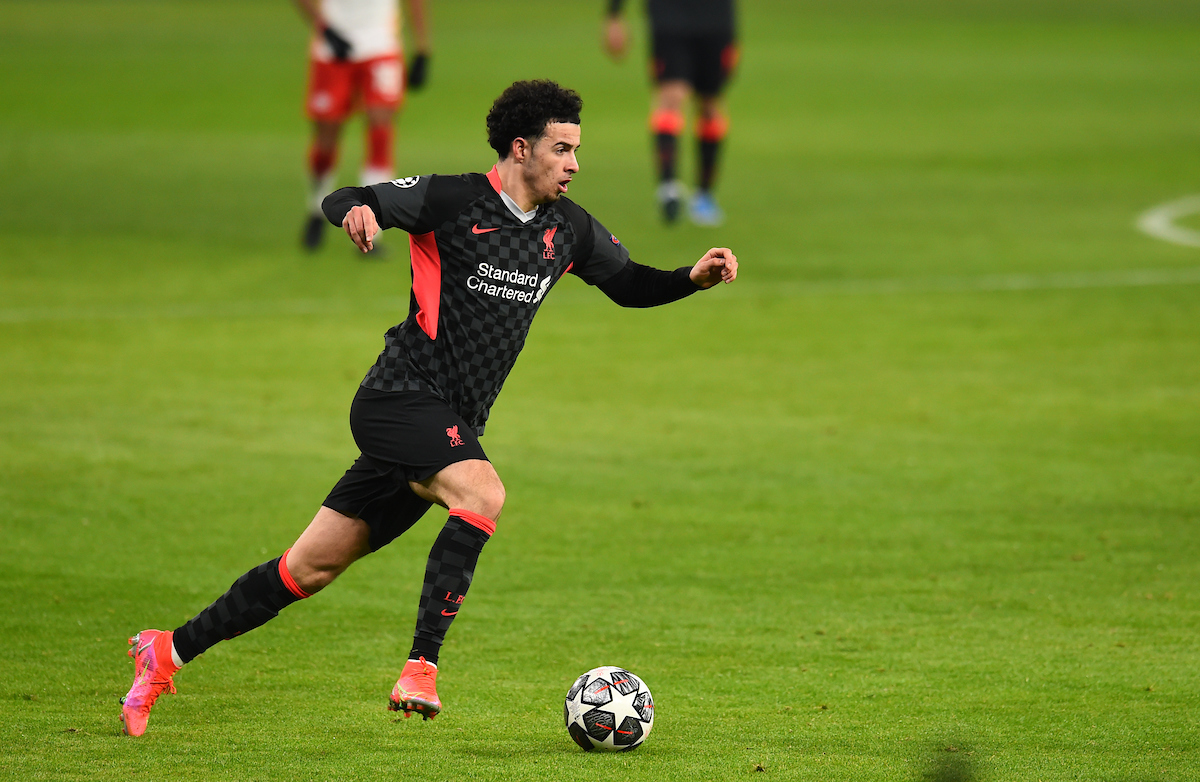 For that reason he carries a reality more than a dream. Throughout the city you have those fabled characters who "should've made it". Ask anyone in Liverpool about Leighton McGivern and they'll tell you his ability trumped many who went on to have a career at Premier League level.
The rungs down the ladder from the elite to The Liverpool Business houses are in every other sense galaxies apart. Yet Jones is another reminder of the identity which somehow connects both, even to this day.
Liverpool versus Everton is a game which epitomises so much locally. A game in which you hold on to every sinew of hope and marginal gain beforehand, regardless of where both teams are at.
If the teamsheet drops tomorrow and Liverpool lineup with Trent Alexander-Arnold and Curtis Jones among the XI, I'll breathe a little easier without fully knowing why.
Maybe it's because they've played these games their whole lives.
Maybe it's because – in our own way, in this city – we all have.
---
"We both looked at each other and laughed, what a pair of dickheads! Who were we to question the team he'd picked!?"

"For me, the way we did it, there was no other game to choose."

My Favourite Game w/ @KevWalsh_ and @C_Hannan7 🎥

Watch for free 👉 https://t.co/z3DYMD5BQR pic.twitter.com/yuneGGDrkr

— The Anfield Wrap (@TheAnfieldWrap) February 18, 2021
Recent Posts: