Neil Atkinson's post-match review after Liverpool's 3-1 loss to Leicester City in the Premier League…
NOTHING but regret.
Of all the frustrating, spirit-crushing 10 minutes of football there has ever been, the 75th to 85th minutes of this game is up there.
I don't know what to do with myself. All the options don't just feel self-destructive but feel nihilistically self-destructive. I'd normally just end up in an absolute state. But with people.
I remember walking out of the King Power the night Jamie Vardy lobs Simon Mignolet livid. But with Paul Senior. Me and him storming out, furious. Me and him. Me and him there last season too. Me and him. Whoever your "and him/her" is has gone and it means there is nothing but regret.
I have regrets. I have so many regrets. One is that we didn't all have more substantial meals, we didn't eat out to help out more when the league had just been won. Another is that I didn't end my "we just won the league" writing with a series of broadsides against Premier League referees just so now it wouldn't be able to viewed as sour grapes. It isn't sour grapes. These people are and have been shite.
I regret Anthony Taylor. Since I first saw Anthony Taylor referee I have wished he wouldn't referee. He is dreadful today, dreadful in general. But, he, like the footballers, doesn't pick himself.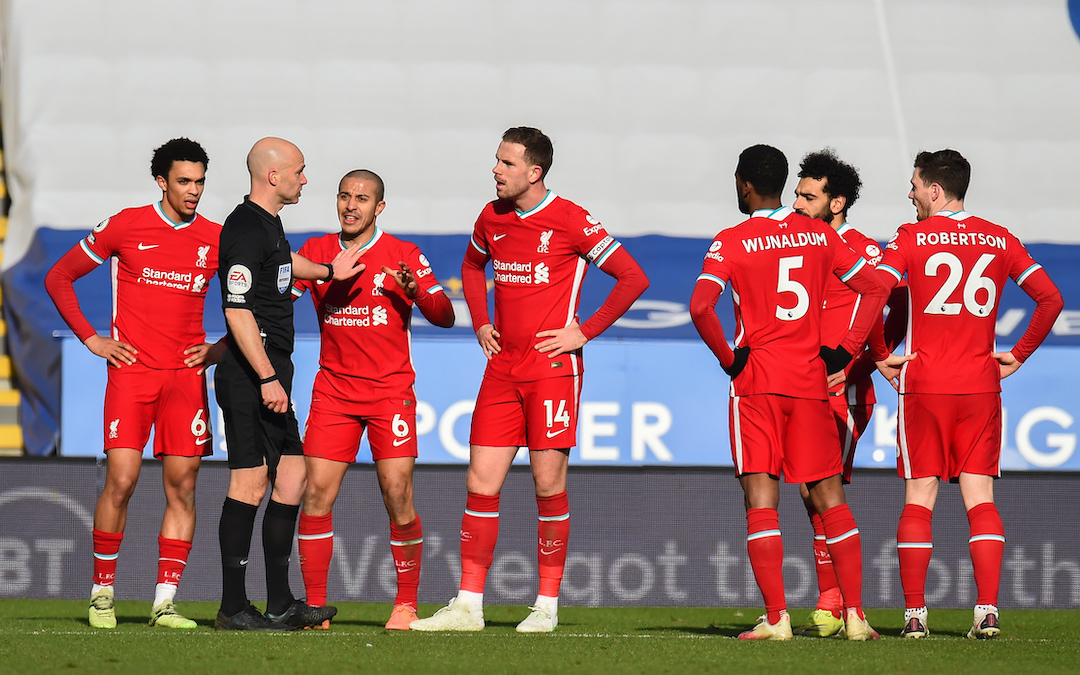 Further, in a very small way that people like me occasionally slaughter the officials – and you know I work very hard not to if you have been in these parts long enough – is part of why we have ended up with the Video Assistant Referee process and it is hard from today to escape the notion that it doesn't work. Not literally or, for want of a better phrase, spiritually. I regret its introduction.
I cannot, for the life of me, understand why Daniel Amartey hasn't been given offside. And I cannot, for the life of me, understand why Sadio Mane wasn't awarded a free kick for the shove in his back by Jonny Evans. I regret Liverpool didn't go absolutely ballistic when it wasn't, someone go through someone like nothing on earth.
There will be a lot written about Liverpool's mentality after the equaliser, but Liverpool's heads don't go at 1-1. Liverpool's heads go after 2-1, after Mane's shoved, after the mix-up between Ozan Kabak and Alisson Becker. Their error isn't because of mentality. It is because it is Kabak's first game and he has never played in front of a keeper like Becker before.
Liverpool's heads go after the second. And that's OK with me, frankly. Because mine fucking went as well. It is a perfect storm, the line through the equaliser into the second. The referee. The VAR. The referee again. The mistake.
And then you regret not being able to walk out of the King Power with Paul again, not walking out with that ridiculous, fizzing rage, stomping the pavement back to a car or bus to sit in and fume because Leicester has only one road in and one road out.
There is one bit before the perfect storm which makes it even more perfect. It is this: Liverpool are good. Very good. For much of the game, this match is ours. Yes, Leicester are aggressive with their press. But for the most part we still get past them. Vardy and Maddison are good, but even Vardy's living on the shoulder – for the most part, up to the 10 minutes of doom – is subdued by the captain's ferocious role as stand-in centre back.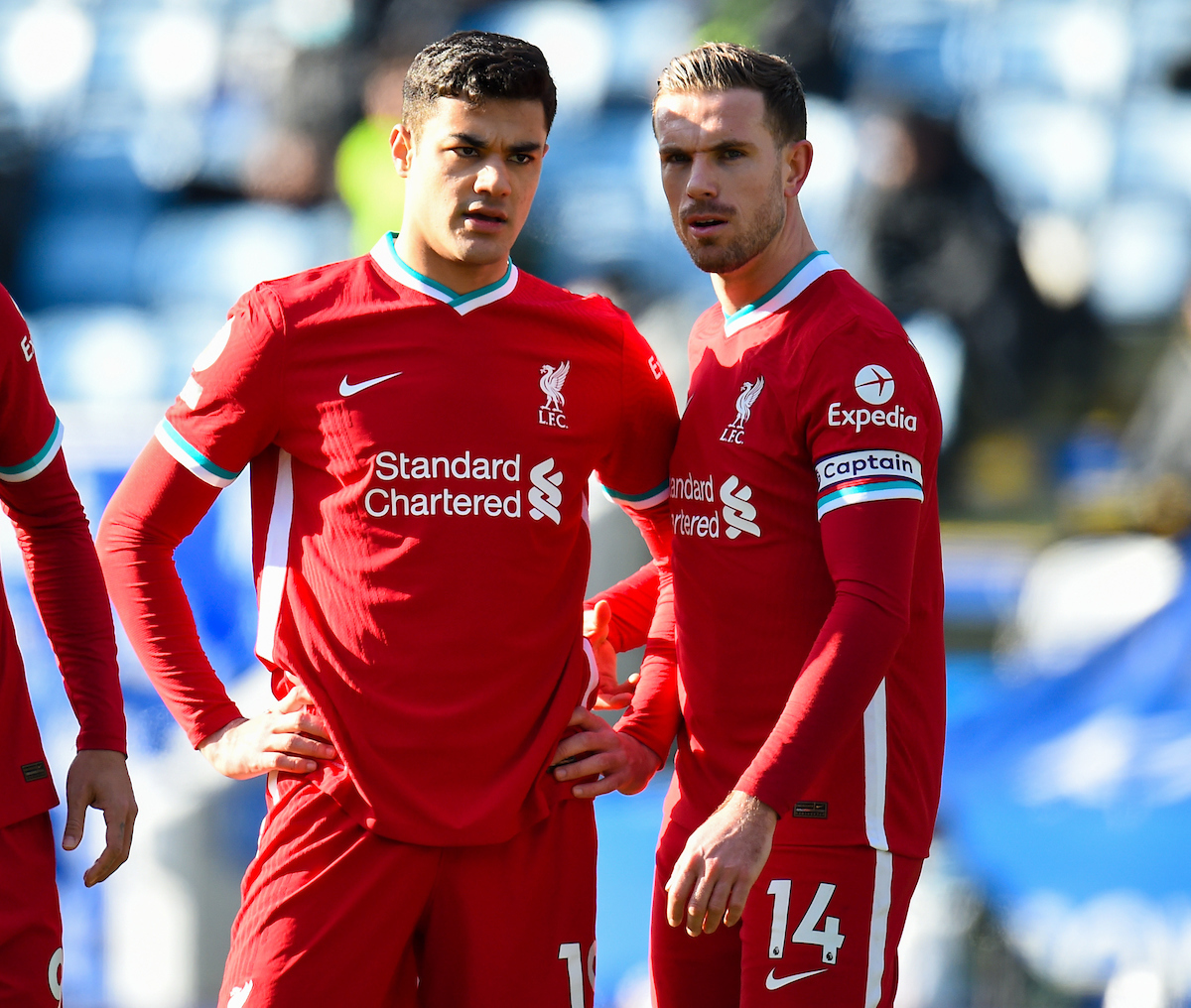 But the resurrection of this season isn't happening here and it isn't happening yet.
Had we mugged them to be 1-0 then fine. My biggest regret is that Liverpool's res with Liverpool to 75 is that it isn't two. My biggest regret with Liverpool in general isn't that their heads went, it is that they didn't give themselves the cushion to allow Taylor and the Video Assistant Referee process to be irrelevant. My most enormous regret is they didn't build on the most beautiful goal imaginable and what kills is they tried to
They did a lot right in terms of space, attitude and shape, Liverpool. They really did.
Then they had two big bowls of hard lines and fell off a cliff and we're at the bottom of that cliff with them and it is fucking freezing and you can't go out.
I used to like going out when it was fucking freezing.
---
Recent Posts: