Dan Morgan writes that wall-to-wall televised football and the constant coverage around it is causing the game we love to lose its gloss…
PLEASE, no more football.
This isn't a reaction to losing a Merseyside derby, a "didn't fancy you, anyway" glance at the Premier League trophy which is, for now, still draped in those inglorious red ribbons.
In that sense, we have nothing to be ashamed about. We've known that the Jürgen Klopp experience is built on a house of cards. We knew that if things went wrong, they had potential to do so seriously.
All of that is acceptable, really. The morose realities we have to face constantly with football are what both bind and separate us from the worries of society and personal life in equal measure.
We've probably all offset fears about missing out on top four with the realities that pervade in the midst of an ongoing, horrendously managed pandemic. This week has offered a glimpse of light with an applied caveat of best case scenario, something we're all rightly taking and holding on to.
Football is never fun when you're not winning, less so when in empty stadiums. Yet perhaps the most emotionally draining factor of all is the constant and relentless offerings of what has become a game per day.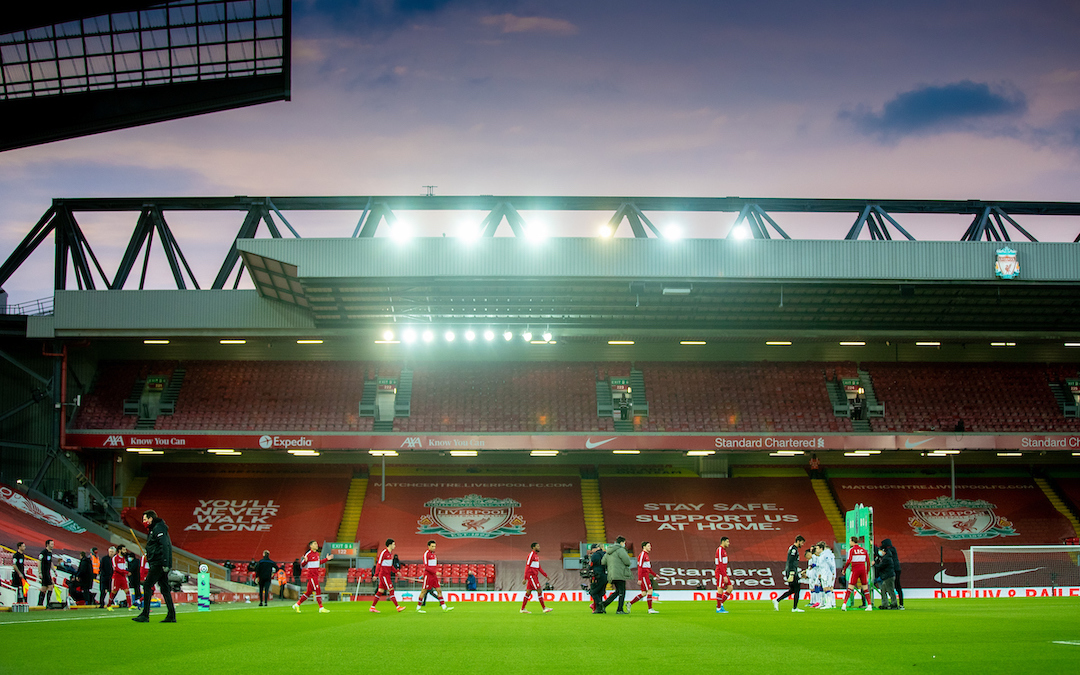 I had no idea of Manchester City's actual score for a game they played on Wednesday until I sat down to write this piece, this morning. That perhaps borders on negligible for someone who works in football. But the only measure of myself and my sanity right now is me, and therefore if I need a night without a screen I'm going to take it.
Fixture pile ups and condensed schedules mean that the games are necessary, so why not televise them? I completely understand and accept that. But it continues to lead to a stagnation, a numbness to a product we place so much importance on.
It's for that reason the inertia of football's current status means that it has become a symbol of this very strange existence. It is never-ending right now – a phrase broadly applied across the spectrum this past year.
If the Premier League is to remodel itself as we move forward, it has to have the look and feel of an event. It's what Sky sold the entire early 1990s project on. In a conventional world, days like Super Sunday can still work because it builds up to a blockbuster, a headline act between two heavyweights under the lights, with a crowd demanding blood and thunder.
In this sense, the risk of investing emotionally is offset by the corroboration of the event. It has buildup, engagement and razzmatazz. It's worth ruining your week if you lose and leaving you out until the early hours if you win.
For a variance of factors, right now isn't enjoyment, in fact it's punishment. You've just lost your first derby at home, have you? Here's the delightful gift of Fulham versus Sheffield United straight after.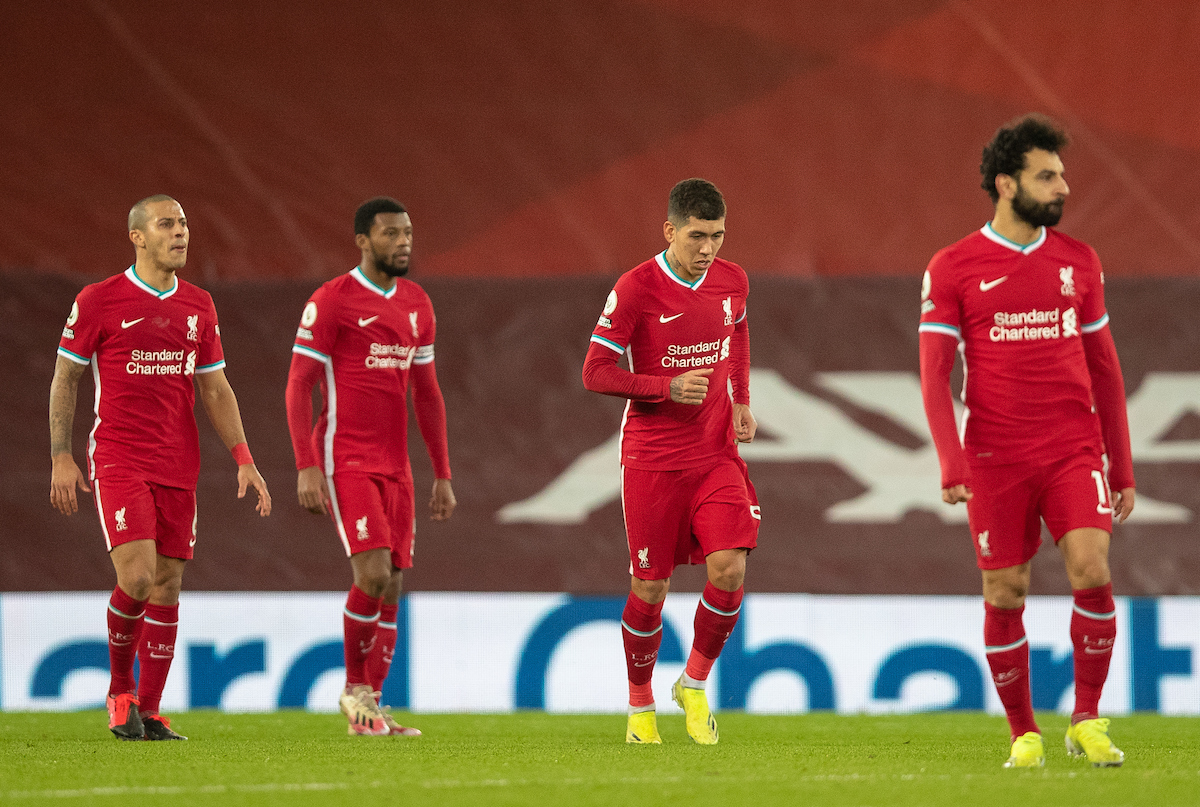 The easy answer remains don't watch, put The Antiques Roadshow on or take the dog out. But it isn't that simple if you're looking for a positive form of reinforcement. How many maybe tuned into that game for no other reason than to reaffirm the notion that Sheff Utd are shite and Liverpool play them next?
There are also factors like online betting. More staggered football offers the chance to chase lost bets, or raise endorphins through winning money if you've lost a game. It's all relevant, especially if you can watch that game without changing a channel.
From now until March 15, there is a total of three days without a Premier League game. I've not looked to see if and when cup games come into the equation.
The pledges from Sky, BT Sport and Amazon to host a game every day need serious revision going into next season. As we continue to pivot back to a society which once again recognises a version of its former self, it's vital that football does the same.
The current version, just like lockdown, can hopefully become a part of the past for good.
---
🗣 Weekender: Like A Night Out In Sheffield | #FreePodcast | #LFC

🎙 @robbohuyton hosts @TheCenci, @ChloeBloxam and Robbie O'Neill
📞 @southport_fc manager Liam Watson and @Cee__Car from @thrive_lcr

Subscribe 👉 https://t.co/oaOWcUzrlr
Listen 👇https://t.co/GVrTsLnUl9 pic.twitter.com/12sdQcKzvH

— The Anfield Wrap (@TheAnfieldWrap) February 26, 2021
Recent Posts: