Tom Spreadbury writes that, despite not being afforded the affection he used to, Mo Salah still manages to the top the goalscoring charts and more for Liverpool…
EVERY once in a while, a truly special player arrives at Liverpool.
Dalglish. Rush. Gerrard. Suarez.
When Luis Suarez left Liverpool, there was a feeling that he would be the last one of those talents for a while.
And then came a certain man from Egypt.
When Mohamed Salah first arrived, few fans thought that he was the next generational talent to arrive at L4. Talented? Yes. An improvement on what we had? Yes. An already world-class player? No. But Mohamed Salah treated the Premier League like it was Sunday League.
His first season in the Premier League was arguably the best in its history – 32 goals in 36 games, averaging 0.89 goals per match. The most goals ever in a 38-game Premier League season. Not to mention the Champions League with 11 goals and one in the FA Cup rounding off a phenomenal campaign.
His performance against Roma in the semi-final first leg, was one of the best ever seen by the Anfield faithful. Two world-class goals. Two assists. Against his former teammates; the players who, in theory, should know him better than any other team on the planet. But he tore them to pieces.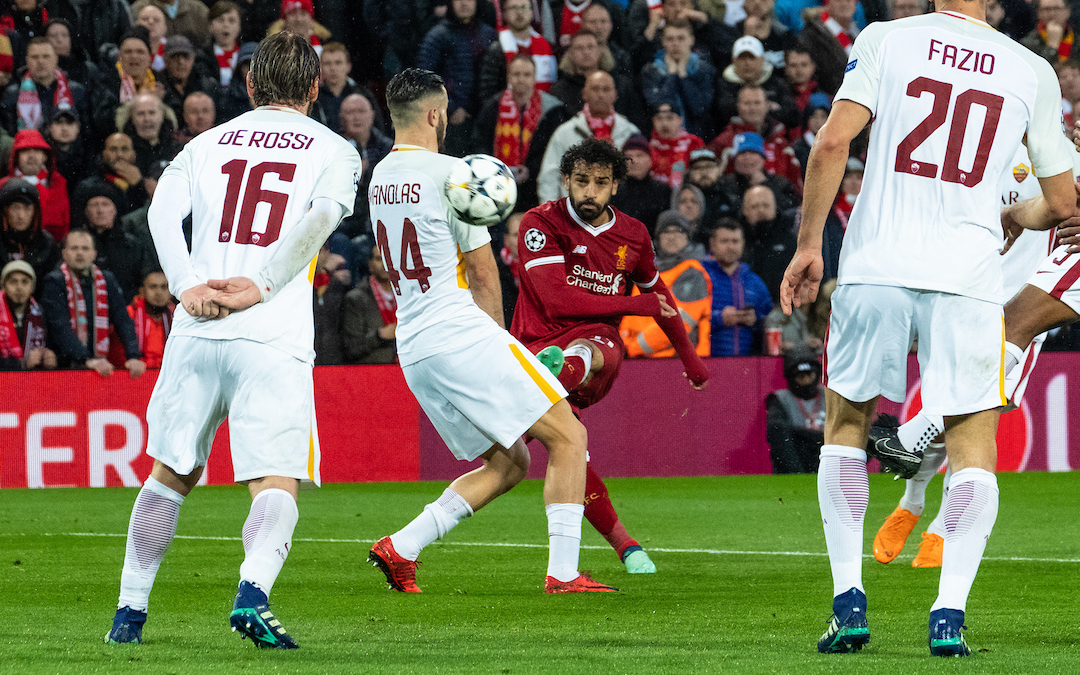 That night he was a man possessed, supernatural almost. Steven Gerrard, the man most loved by Liverpool fans, compared him to Lionel Messi on BT Sport.
That night he was just Mohamed Salah.
Stats back him up as well. Using his current tally (91), Salah has more goals in the Premier League than some of the best players to play in the league: Bergkamp, Cantona, Hazard, Ronaldo. Yes, Salah has seven more goals than the Portuguese titan, only two less assists and over 50 less games played than him. Ronaldo won one golden boot. Salah? Two.
Yet all of this seems to be forgotten. His first season seems to have been shoved to the back of the shelf, replaced by the two new shiny silver trinkets won in seasons after. Obviously, the Premier League and Champions League trophies are going to be more significant to fans than a season by one player, but it deserves to be appreciated more and looked back on more often than it is.
The Egyptian is one of the most underrated players on the planet, even amongst Liverpool fans. In that first season, supporters rocked Anfield to the ground, preaching the talent of their new hero. Their new superstar. Their new king. The Egyptian King.
Despite this the song of Mo Salah has been heard less and less, with new players and songs coming to the fore. Clearly, the fact there hasn't been fans in stadiums since March has halted it completely now, but even before that, when Liverpool wiped the floor clean with the Premier League, singing of that fabled hymn was sparse.
This is because Mo Salah's world class numbers have become the norm. In a way he has become a victim of his own success. In another way, it credits his ability. That 2017-18 season was unlike anything Liverpool, or even England, has ever seen. Of course the next season would see his numbers reduce.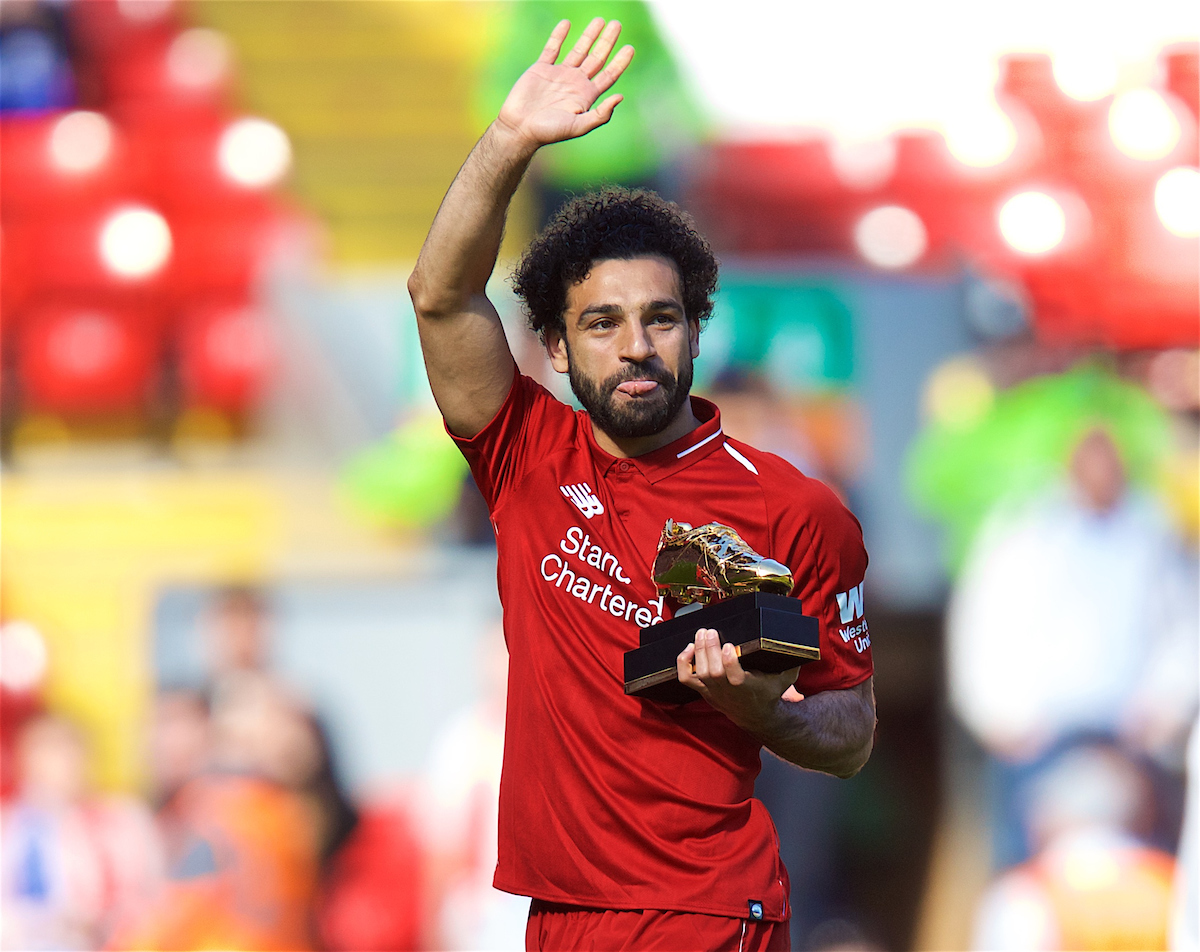 Yet he still retained the Premier League Golden Boot.
In 2019-20, he got 19 goals – his worst return for Liverpool in a Premier League season. Most strikers would give their left arm to score that many goals in a single campaign. Salah is a right winger. I suppose he'll just have to settle with the Premier League title as compensation for a lack of Golden Boot.
And this season is no different. Salah tops the goalscoring charts again.
Sometimes, to truly appreciate what you have, you have to lose it. Hopefully this isn't the case with Salah. Hopefully fans can acknowledge that obscene season and still maintain just how good Mohamed Salah is.
Hopefully, when a packed out Anfield gets to see Mohamed Salah scratch another mark onto his goalscoring tally again, they'll sing the Mo Salah hymn. They'll praise the Egyptian messiah like they did in 2018. He deserves it.
You never know how long it will be until a player of his class, a truly world-class player, wears the red of Liverpool on the green turf of Anfield.
Thankfully, we've got Salah.
---
From Young Pharaoh To Kop King 🇪🇬👑

⚽️ Goalscorer
👑 Record Breaker
🏆 Champion@MoSalah's journey to Liverpool told by his team mates, journalists and fans…🗣

🗣 Featuring @MicahRichards, @YannSommer1, @Solano_56 & more. pic.twitter.com/eWGI93gAM0

— The Anfield Wrap (@TheAnfieldWrap) February 10, 2021
Recent Posts: