John Lennon once sang: "Nobody told me there'd be days like these," and Dan Morgan explains how that is the overwhelming feeling of Liverpool's title defence…
THIS week I've embarked on a project.
It's something which will hopefully come to fruition soon and help people as we continue to navigate an extremely strained existence.
One of its core functions was to use the symbolism of Liverpool to help promote a message. Inevitably, three things come to the table: Liverpool FC, Everton FC and music, predominantly in the form of The Beatles.
I'm passionate about two of the three – in very different ways – while ambivalent about the other. And while you assumed my nonchalance to relate to Carlo's tricky Blues, it's actually John, Paul, George and Ringo.
I've never felt any connection to them individually or as a group. Never felt they resonated with me as a Scouser and who I am. Obviously, that's fine. But last night I made a conscious effort to listen to their works and again ponder whether I've missed something.
Nothing. The White Album was visionary in a lot of ways, while I've always had a soft spot for songs like "Dear Prudence", but I felt that same disconnect I always do. Then as I was winding up, a John Lennon lyric danced across the room.
"Nobody told me there'd be days like these."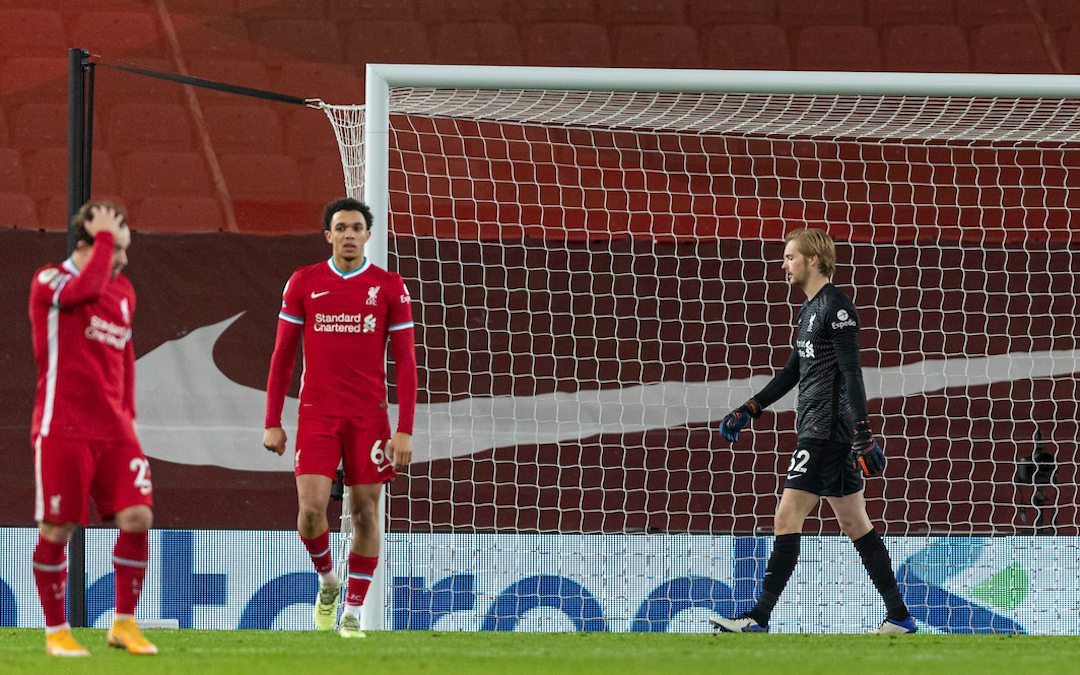 All of a sudden there was resonance, more pertinently a connection to my true love in this city, my football club.
I immediately procrastinated on the fact Liverpool have won a league title, they are champions in name. They have won the European Cup and Club World Cup within two years.
However, nothing feels real. The title was left uncelebrated. The achievements prior feeling as antiquated as success in the 1970s and 80s. As I listened to Lennon's simplistic verses one thing struck me: Nobody tells you what to do after you win a league.
Nobody told you that you would feel a sense of entitlement and be possessive in a way you could never imagine yourself – a truly unpretty look over a mere concept.
Nobody told you that the love doesn't come anywhere near the exhilaration felt from the love of the chase. For 30 years we wanted one thing, once you arrive it becomes a noose.
Nobody told you that there was no given right to anything. That winning, in essence, guarantees you nothing, therefore, what did you actually win other than a moment you didn't get to truly have?
In all of this lies a fixture on Sunday which now defines so much and so little. Manchester City and Liverpool need each other like Donald Trump needs Twitter. They live for being made to feel honest and in competition, to the point of humiliation if you can't keep the pace.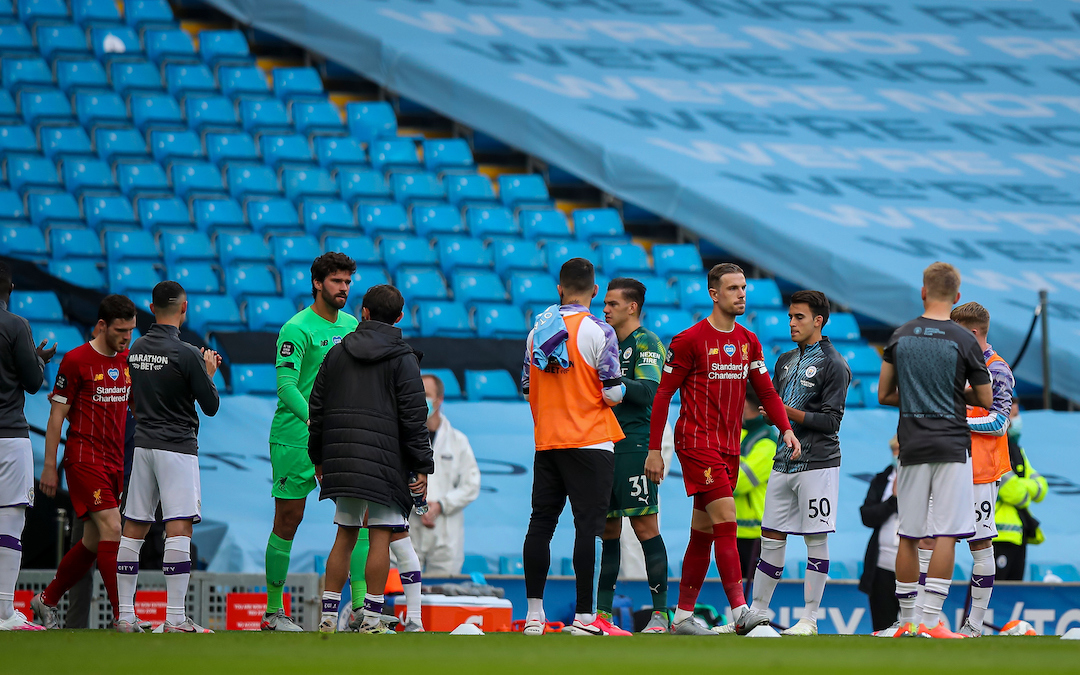 This has come to define every era we've known since the Premier League's formation. For every Manchester United there was an Arsenal or Chelsea. City had far too much their own way for too long, Liverpool changed that.
We were perhaps guilty, as little as 10 games ago, of thinking the new order was in place. That one fell away and we had the monopoly on things. We've been shown up and humbled – in many ways by circumstance – but this manager and team had better take it on the chin and use it going forward.
Nobody told us Manchester City would be back in the way they are, and it hurts. Regardless of the result, it's now hard to wash off that particular stench.
Liverpool need to find their fight again beyond the remainder of this ever-dysfunctional campaign, or risk a truly generational team being tarred with the brush of a fleeting genius.
That much now depends on it. That's where this situation has now led us.
Strange days, indeed.
---
"They don't dislike each other. It's a relationship of respect."

"I think within City they think "why is this club who haven't won a title in 29 years so important when we keep winning titles?"@RorySmith – TAW Special: Klopp v Guardiola🗣

Subscribe👉https://t.co/oaOWcUzrlr👈 pic.twitter.com/2WEnXCQlzv

— The Anfield Wrap (@TheAnfieldWrap) February 5, 2021
Recent Posts: