Everybody seems to have an opinion on the reason behind Liverpool's slump, but David Segar writes that The Reds must block that out in order to turn it round…
IT was the best of times. It was the blurst of times.
*Takes cat away from the laptop*
Ah well, I guess I'll have to write this myself.
I'd love to sit here and give you some fresh and original take on Liverpool's issues but what else needs to be said? They are in a funk, and the reasons why are almost certainly among the ones you've already heard a thousand times since Sunday, even if you had to sift through a lot of shit to get to them.
Having to put up with the coverage and fallout of Liverpool 1 Manchester City 4 made me feel like Stan Marsh in South Park when he starts to become cynical, and hears and sees everything as a bowel movement – "It's Jim Carrey in 'Whatever, You'll Pay To Go See It. Fuck you!' July 12."
The 4-1 is a big result, and a big result needs a big opinion to go with it, even if it's from someone whose opinion is worth about as much as those lockdown socks you haven't taken off since early January.
"Next, we have Noel Gallagher for his thoughts." Do you, yeah? Hold on, I just need to stick my head in this shredder.
When Liverpool have a disappointing result, I need a distraction. You're probably no different.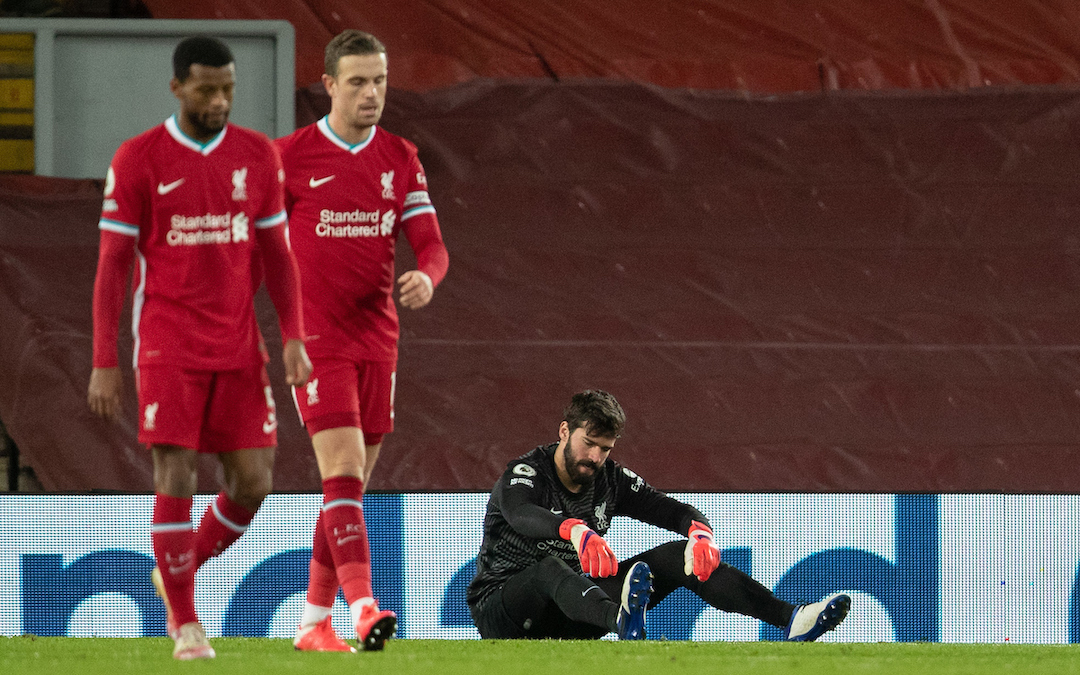 Not just because it hurts to dwell on it, but because it seems that there's not many whose job it is to talk about football these days who is going to say anything at all interesting or new. (Apart from the fine folk at TAW, of course!)
It'll just be as it always is. Tired cliches with sprinkles of snide remarks and no real insight. "Can I say something balanced and accurate?" "No! Say something we can use as a three-minute YouTube clip that'll get lots of clicks from people who want to hear sensationalist nonsense!"
'Jermaine Jenas: Why Jürgen Klopp's beard is the root of Liverpool's probable relegation!'
It's not just now and because it's Liverpool. It's every time a big club has a wobble. It is of course easier to consume when it's happening to someone else, but it doesn't mean it has any more validity, as proven by the nonsense being said about City just a few months ago, or how quickly talk about Ole Gunnar Solskjaer goes from 'out of his depth' to 'so underrated', and then back again within the space of any three Manchester United games.
I take my mind off it by watching something, anything, that is as far removed from football as possible. I've been going with stand-up specials on Netflix recently. Thanks to Liverpool's form since Boxing Day, I'm starting to run out of them!
My favourite stand-up routines are the ones that don't feel like routines. They just feel like a tortured soul who has been handed a microphone and allowed to spew out a stream of consciousness for an hour.
I would love to see someone like Bill Hicks or Marc Maron take a whack at football punditry (admittedly difficult for the 27-years deceased Hicks). Dissecting how referees are able to hide their incompetence behind a machine, or how pretty much every football pundit not named Ally McCoist is absolutely stealing a living.
Anyway, let's get this over with so I can get back to Netflix and you can get back to reading why Derp Derperson thinks Mo Salah's goals are holding Liverpool back, or something.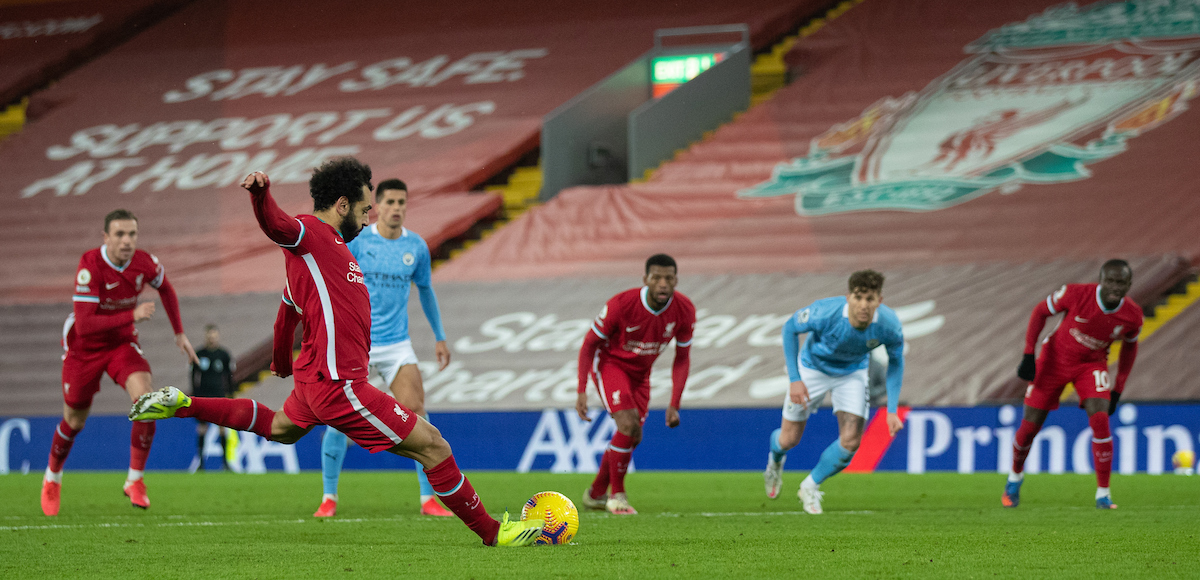 If you believe the consensus, the Champions are faltering because of arrogance, or injuries, or tiredness, or no fans, or Klopp's subs, or alien robots from Jupiter, whatever, fuck you.
My favourite go-to jerk of the knee is that they have been "found out". The notion that there has been some magic formula to stop this team and it took almost three years for anyone to find it. Once they did, they alerted everyone else and now there is a paint-by-numbers method to beating Liverpool. Football being that simple would be just lovely, wouldn't it?
This is still a team that comprehensively outplayed Tottenham and West Ham on their own pitches in the last two weeks. I haven't seen or heard a single mention of those not insignificant wins since Sunday. Narrative though, right?
Manchester City were undoubtedly the superior team overall at Anfield, but for anyone who watched the game without wanting to think otherwise, that scoreline clearly didn't tell the whole story.
It was as if nobody wanted any nuance, and they certainly didn't want there to be any mitigating circumstance. I've said before in this column that one of the worst things about modern football is the uncontrollable desire of too many to draw conclusions from astonishingly little information.
I suppose I have to give you something though, don't I? You've bothered to come this far, so here's an actual opinion on the problem.
Confidence, or lack thereof. See? I told you it wouldn't be fresh or original.
The Reds have been relentless in the pursuit of glory since losing the 2018 Champions League final. You could argue that their incredible consistency has been because of an unwavering belief that they are better than their opponent. Hence the birth of the 'Mentality Monsters' tag. It's even easier to do when the world believes it too.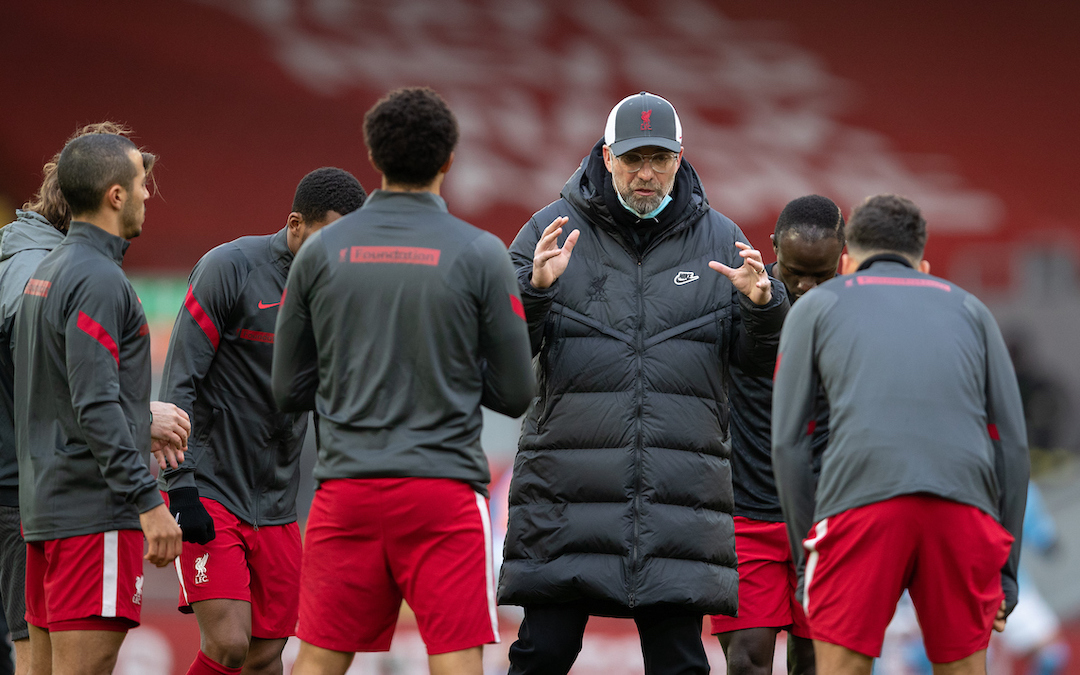 Now, too often, they're playing like a team that has been convinced that it can't rather than a team that has no doubt that it can.
Anyone doubting their quality is a fool and not worth listening to. Anyone thinking that the baby needs to be thrown out with the bathwater is, at best, clutching at straws. This is still a great team that has just had a few punches on the nose for the first time in a while and is trying to remember how to shake it off.
What would help confidence is the return of injured players, or of fans, which are undoubted factors that contribute to the overall malaise.
What doesn't help is the hot air around the situation coming from all corners. The manager insists that neither he nor his players pay attention to it, but ignoring the steaming pile of opinions that goes with every setback must be very difficult.
It cannot be forgotten that this team has already managed most of this season with the numerous setbacks they have faced. Prior to the West Brom game, everything was going as well as could be expected. Not as well as last season, but it was always unreasonable to think it would.
They are in a rut, and they just need to work at clawing their way out of it.
Klopp has a week at Kirkby with his players before the trip to Leicester. It was the game that Liverpool used to prove to the world that they were going to become Champions last season. This time, they can use it to prove that, at some point, they will probably be Champions again.
They don't need some reactionary pundit to tell them that, either.
---
"I've seen Alisson train, he's a monster. Being a goalie is unforgiving, you accept you're going to look foolish at times. It's how you respond."

"i wouldn't pick anybody else in goal for Liverpool in the world."

The Moment w/ @ChrisKirkland43 🎥

👉 https://t.co/oaOWcUzrlr 👈 pic.twitter.com/T479eCOuws

— The Anfield Wrap (@TheAnfieldWrap) February 8, 2021
Recent Posts: