As football continues its fight against racism, Aaron Daniels writes that those expecting the sport to stop supporting the message are part of the problem…
LET me tell you the story of a poor boy…
It was Sunday April 19, 2015. Liverpool are playing Aston Villa in the semi final of the FA Cup. Degsy Lovren balloons the ball over the bar at Wembley from a million yards out in the dying embers of the game. The Reds are out and Villa win 2-1. I was fuming. You were fuming. We all fumed together.
As soon as that happened, there was a mass exodus from the ground and my mate 'Bully' (he's a lovely lad, really) and I trudge out the stadium. We make it to Euston and can't fucking wait to get home.
My other mate who doesn't like footy works for Virgin Trains. He sorted us first-class tickets on the cheap. The bourgeois luxury should make the journey home back to Aigburth a bit easier.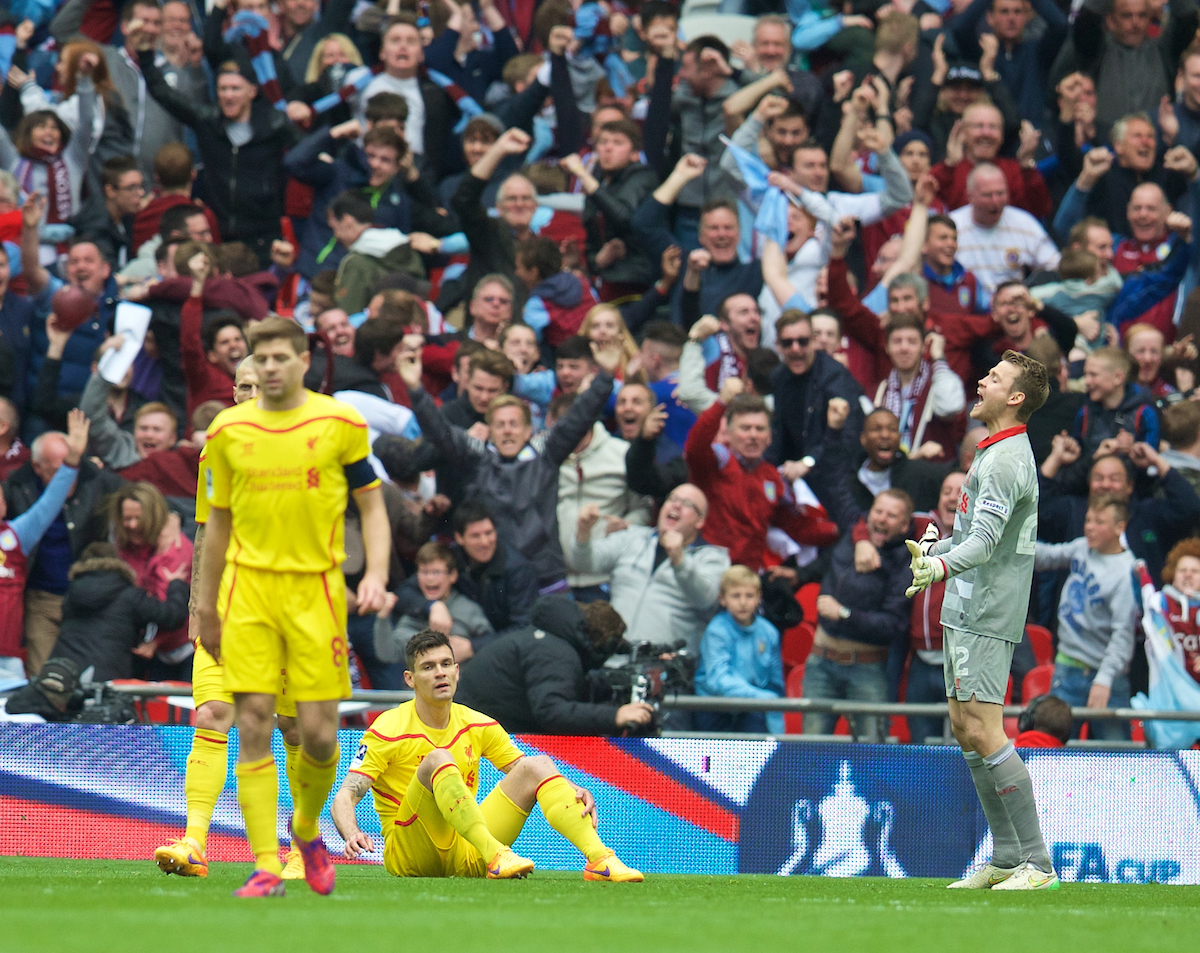 Or at least I thought it would.
A few older Reds get on the same carriage. We are at the back, they are at the front – this becomes ironic shortly. They are fuming at the result as we all are, but nonetheless they get the songs going and it's all a laugh for a bit.
A song I am unfamiliar with ensues.
"Shoot that Nigger in the back".
Nah, can't be. We are all Scousers and they've defo clocked me on the train so why would anyone say that? I let it slide. It happens again. I don't let it slide a second time.
I uncharacteristically fly out my seat towards the front of the carriage to approach the fellas and angrily enquire "who the fuck just said that then?" Silence. It felt like forever and I was secretly flapping it thinking I should have stayed in my seat.
One of the fellas begins to say he didn't mean it 'like that' and that he has mates from 'Granby' – the classic case of assuming every black Scouser is from L8. They apologise. The rest of the journey was the most awkward thing ever. Get me home.
Being black and Scouse is boss and I wouldn't change it for the world. Forgive my self-indulgence for a moment but if I could change anything, though, it would be how that is viewed by some fellow Scousers.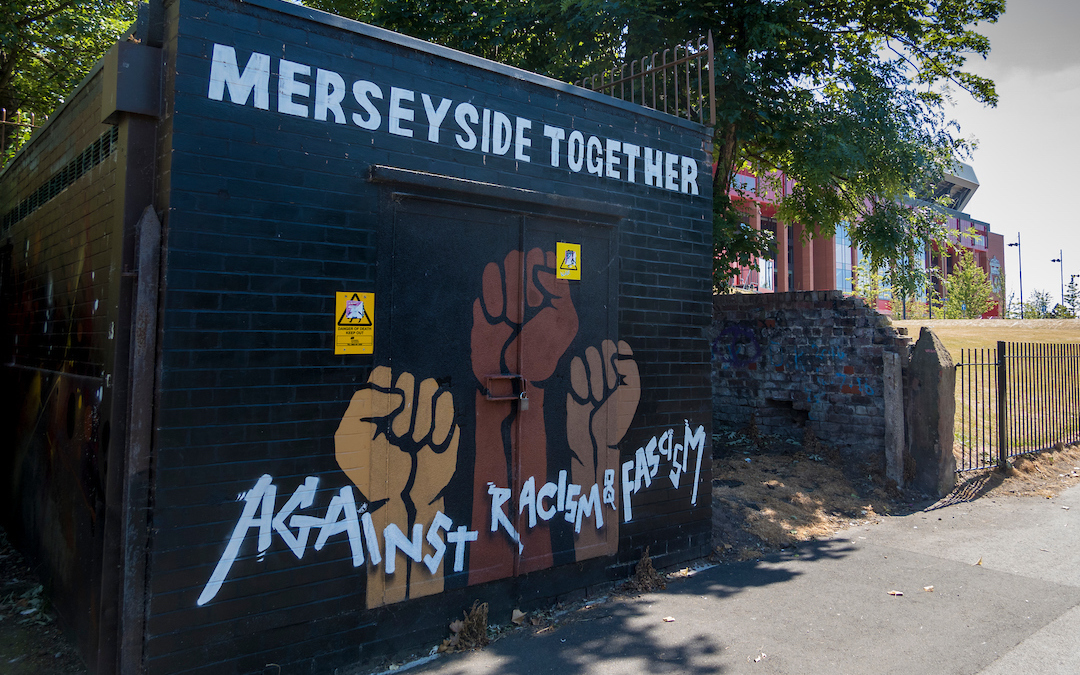 Don't tell me it doesn't matter if I am black because we are all Scousers anyway. The story above suggests otherwise, and I want it to matter that I am black. Because Black Lives Matter.
I didn't go quietly on the train. Not because I think I am hard or because I like confrontation, but because I am fed up and tired of the same old story. Black footballers, past and present, are tired too.
Ian Wright recently took to social media to express his disappointment at a court judgement surrounding an individual who had racially abused him, as said individual escaped a criminal conviction.
What does this say about the attitude towards the victims and the severity that experiencing racism has on people? Not a lot, unfortunately. If the authorities cannot make a stand then what hope do we have?
Yet we do have hope. We are living through a period where wider societal issues which are often ignored by those in positions to enforce change, are being amplified by those with a platform. Those who play the beautiful game.
Black footballers shouldn't go quietly and we need to amplify their voices. That may sound crazy: how can you amplify the voice of someone who has got millions of followers on social media anyway? Their voice is already heard, right?
This is true in a sense, but by us all constantly hammering home the message of anti-racism and carrying on the message in our own form, we have the power to propagate a movement of solidarity and we are seeing this already through the continuation of football highlighting the issue of racism.
People have said the kneeling before games is an empty gesture. If you are fed up of the kneeling then you, mate, are part of the problem. If the kneeling gets the backs up of racists then I am all for it. Keep kneeling. Let us commend those who are having a go at acknowledging the problem. Let us get behind anyone who gives a shit.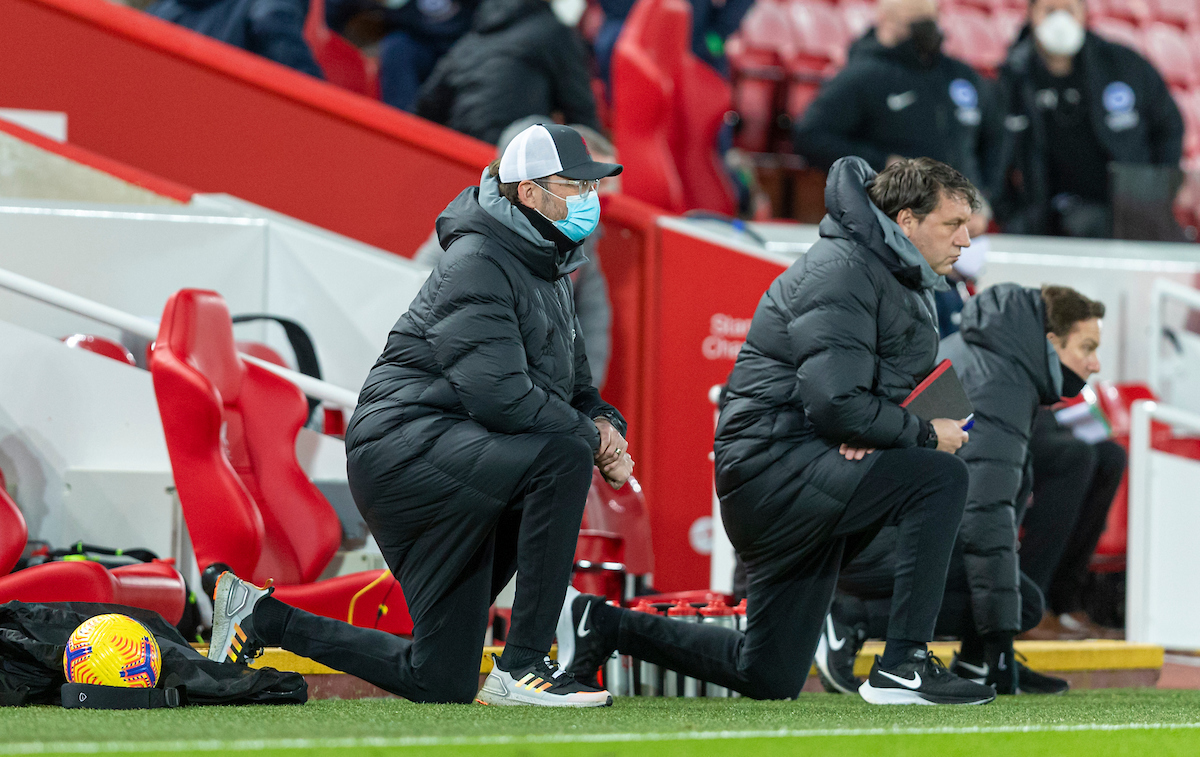 It was suggested to Clinton Morrison on Sky Sports News that black players could delete their social media accounts as this would in turn see them unable to be abused online. Morrison rightly called this out…
"It shouldn't be because you are a black footballer, young black footballer, or a black person in the media… That you should have to come off social media because you're getting racially abused."
Challenging such rhetoric on TV and in our own public spaces is something we should all become more comfortable with. No, we don't want to shut down any dialogue about the important issues, but bullshit is bullshit, and when it's so apparent then call it for what it is.
We all need to be brave and we all need to be braver. It is hard to call somebody out when they are out of line. It can be scary, it can be hassle, and it can put you in a precarious situation. The less people are called out, the more empowered they feel to carry on with the behaviour.
On an individual level, it is hard to shoulder such a responsibility. This is why collectively, through social media, through football, and through collective calling out, we can begin to create an environment where abhorrent behaviours will simply not be accepted.
Social media, for all its positives, has highlighted that we haven't come as far as we may think and it has given the racists somewhere to hide and impose their hideous ideology and abuse on people – quite often young, black footballers.
In the past few weeks we have seen Reece James, Axel Tunazabe, and most recently Marcus Rashford being racially abused. Rashford tweeted: "I'm not sharing screenshots (of abuse). It would be irresponsible to do so and as you can imagine there's nothing original in them. I have beautiful children of all colours following me and they don't need to read it."
Classy as ever from the fella who fed our kids.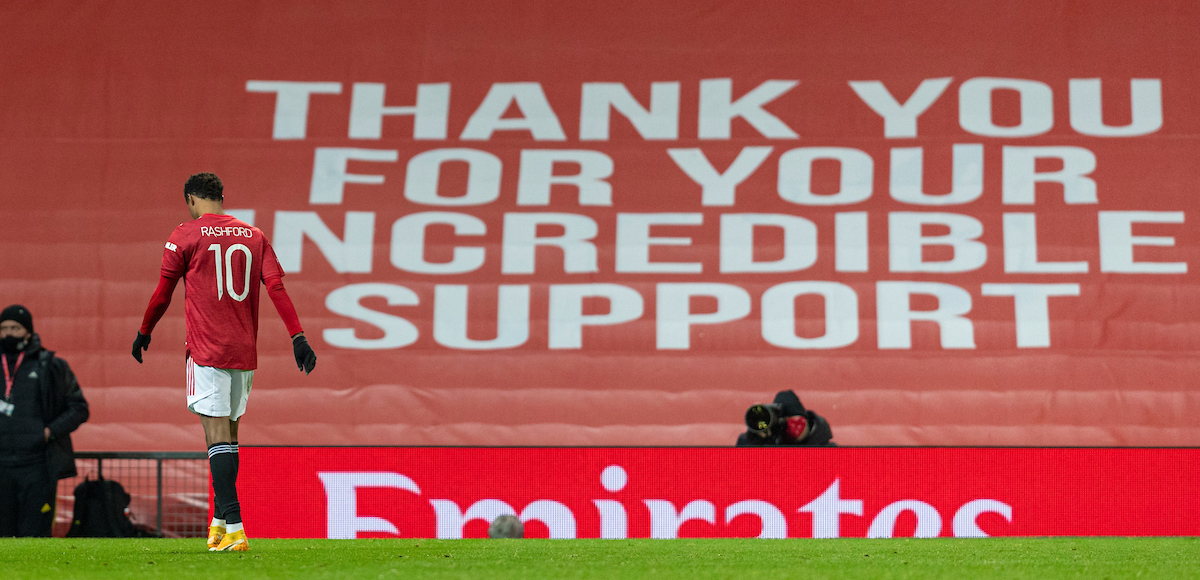 Race, class, intersectionality, politics, media and all those other issues that collide to create an environment for division and hate to fester need far more attention to detail than I could ever produce in this piece of writing.
It is true though that more needs to be done to eradicate this poison. It isn't easy. People have been trying long before you and I were born. From Olaudah Equiano in 1700s England, to the BLM movement this present day – it has literally been happening for centuries.
Given this, it is hard to see light at the end of the tunnel. When will people stop being racist? Probably never is the unfortunate reality, but it shouldn't be something that people have to put up with.
We saw what happened when the energy, time and effort of a young black footballer was used to galvanise us all and bring to light the injustice that children faced over being fed over the holidays. This led to policy change and U-turn's galore from those who have the power to make such decisions.
Let this be an example of what is possible for future battles. Let this remind us of the power of football.
No matter if you are black, white, or whatever you identify as, the message is this – do not go quietly. If you care enough for your mates, your family, and the players on your team, call it out. Let the game we love be an inspiration for positive change.
We adore football so much as it is often what we dream of philosophically: solidarity, togetherness, family, joy, love.
The problem is, it is often only found in football.
---
Recent Posts: