Neil Atkinson's post-match review after Liverpool's 4-1 win over Aston Villa in the Premier League…
WHAT should have been a stroll actually becomes instructive.
It's tempting to say the difference between the two halves is just Thiago Alcantara but that isn't entirely accurate. The difference between the two halves is Liverpool being willing to gamble from midfield.
Since Joel Matip dropped against West Brom, Liverpool have tweaked their risk threshold down a noticeable amount. They haven't wanted to give the ball away in certain areas and so have slowed their play, played as the opposition would want.
They've contained themselves and done so because they don't want to expose whoever is at right hand side centre half. So no one gambles. No one runs. No one dribbles. It has been too sterile.
Then they go in tonight at 1-1, a sub is made and it changes.
Before the season started the manager spoke about attacking the title not defending it but it has felt, given everything, that Liverpool's more established players – Trent Alexander-Arnold, Jordan Henderson, Gini Wijnaldum, Mo Salah and Sadio Mane – have all been more concerned with standing their ground than running forward. All have been planting flags.
Salah and Mane are marked in this. The very way they have been playing has been to hold the ball up, not turn and go. It has felt like "don't give it away cheaply" has been everyone's first thought on waking, last thought on going to bed.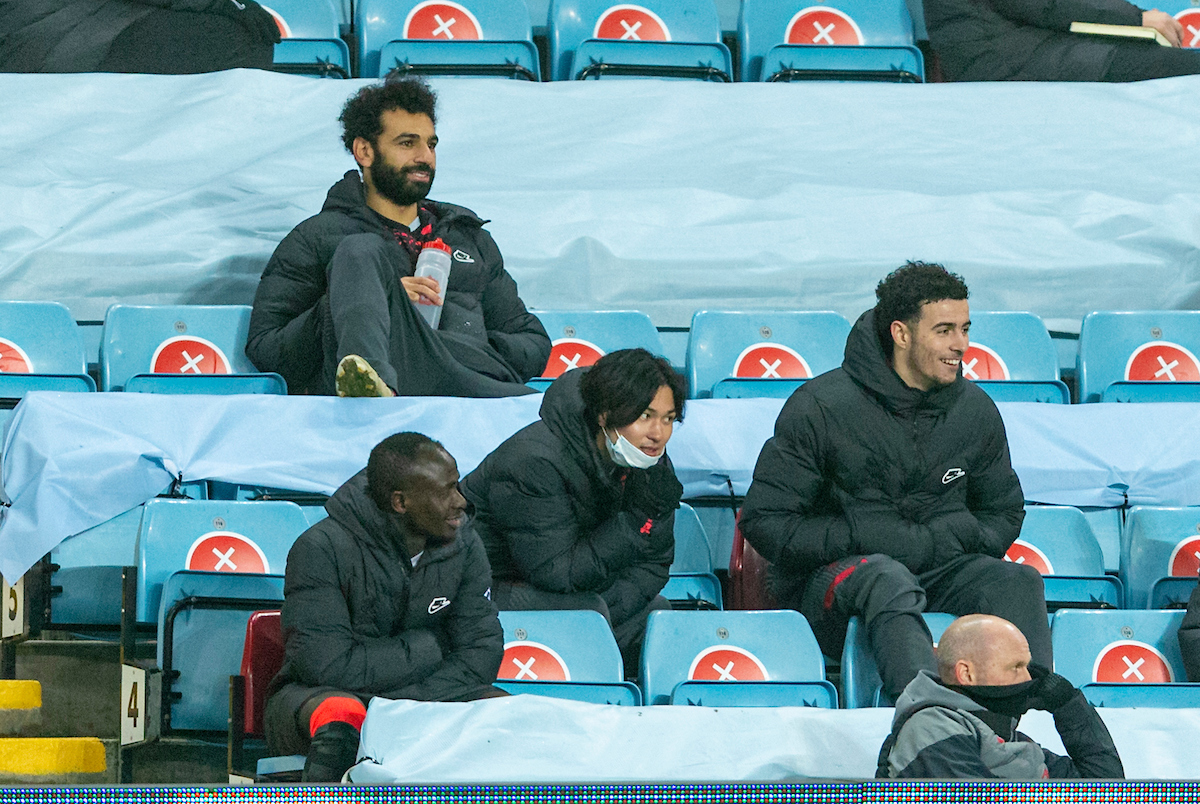 That changed tonight in the second half.
It is worth saying that it changed against an opposition side made up of youth players. It is worth saying that it changed when it looked like Liverpool could be embarrassed.
But it is also worth saying that the side Liverpool were facing were very well organised. They were a credit to themselves, their coach and their football club. We saw some of that last season on a few occasions. There's an expectation that young footballers on the big occasion will look like a rabble but that doesn't take the coaching they get now at all age groups into account.
Aston Villa fought with their lives. They played, though, with their heads. Their shape was excellent out of possession. They blocked passing lanes, let runners go, knew when to press and when to sit. Every one of those players deserves to sleep well tonight knowing they gave a great account.
It is a shame that Liverpool didn't have to face Villa's senior side. Villa are a great club and this season they have arguably been the most fun in the division. If any side in this strange season deserved a cup run then so far it has been them.
But it is the strange season. It is the season which has been a ton of fun for Villa but for Liverpool has been no barrel of laughs. It is that which Thiago Alcantara brings. He's a marvellous player but he is one who seems to catalyse Liverpool into actually enjoying themselves again.
Add Xherdan Shaqiri into the mix and there is something there which could well bear fruit for Liverpool.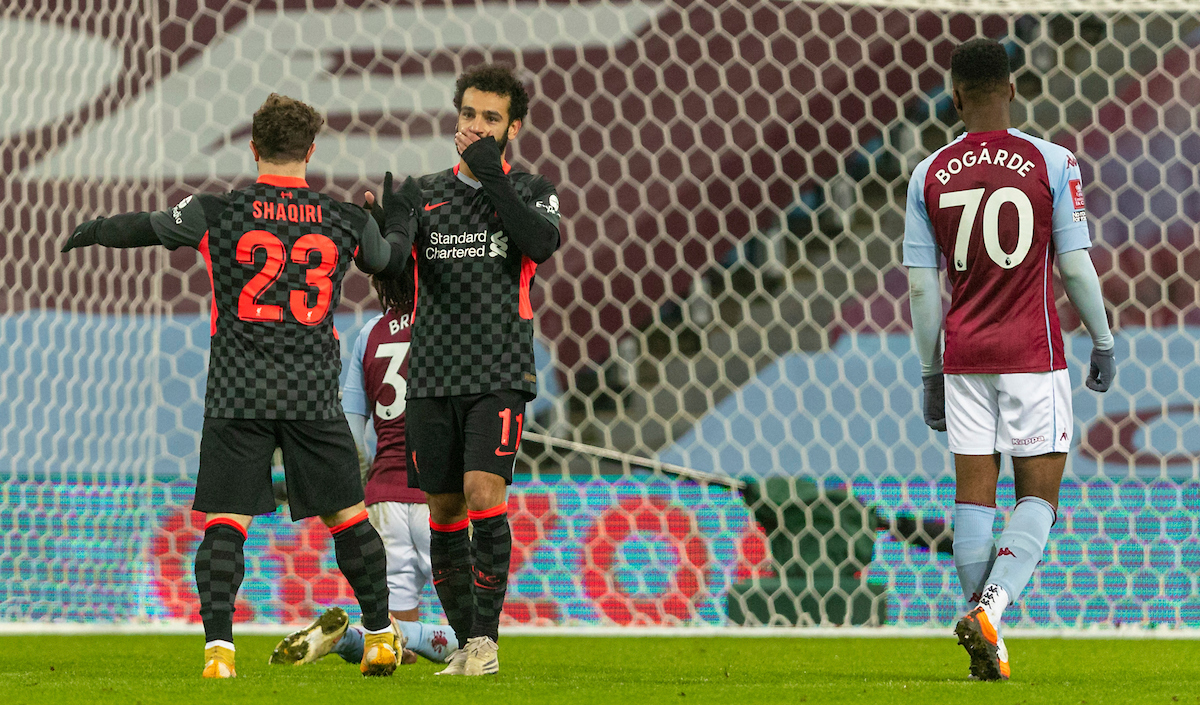 The player who has been the most sumptuous this season is Villa's Jack Grealish. Across Europe, in the Premier League, games are being played with less intensity. Sides have been less keen to press and more keen to get shape. Players like Grealish, like Bruno Fernandes, like Hakim Ziyech or James Rodriguez have prospered in patches precisely for this reason.
Liverpool have been about system but it is just possible they need to find their catalysts, because while a well-oiled machine will beat a side reliant on individual talent four times in five, right now there are no well-oiled machines in the country.
Alcantara of course offers both being a magnificent cog and being that one man catalyst. Liverpool can find a pathway back to the former with him being the latter.
Immediately the final whistle goes and we look forward. To the fourth and fifth round draw, yes, but also to Manchester United in nine days' time. It should have been a stroll but it has proven to be instructive.
Liverpool should go into Manchester United prepared to burst into penalty areas, prepared to take chances, possibly prepared to play 4-2-3-1 or perhaps better phrased as 4-2-1-3. Four attackers. It will be a game for Alcantara in the midfield, regardless.
Consider the appetite well and truly whetted. It's time for the big occasion. See you there. Put your Sunday best on.
---
Recent Posts: