Manchester United have rode the roller coaster since Alex Ferguson left, and Karl Coppack writes that it's a familiar tale for Liverpool fans…
THE two forthcoming Man Utd games have got me thinking. They're in a strange place.
It's always difficult to replace a manager who has become a club legend, particularly if the man in charge is a strict disciplinarian with a reputation for abrasiveness to outsiders.
If you run the club through force of personality and then suddenly disappear from the changing room, standards are inevitably going to slip. That can be an unconscious thing. If you relax too much now that Daddy is out of the house, you can mess about a bit – maybe a bit too much.
It happened there and those unrivalled years of glory ended abruptly. Then came a fall in expectation. In just a few short years they went from being regular champions to top four to also rans, albeit punctuated with the odd success.
Oh, there'd be the odd false dawn and a big win against a rival, but they'd never feel confident of a result against, say, Coventry the following week.
But that's not Man United I'm talking about. That's Liverpool 1991. They've lived our early 1990s lives since Ferguson went. Our drop off after Kenny was horrible.
I can remember being at Anfield one day in the late '80s when we hosted Luton Town. As the lads ran onto the pitch, I was struck by the horrible thought that Liverpool might lose. It sounds big-headed to say so, but I hadn't so much as entertained that prospect before. We didn't lose – couldn't lose – but what if we did? I'll never forget being haunted by that thought.
That all changed when Kenny left. We suddenly became beatable and it hurt.
United have been like that since Ferguson retired. Moyes was similar only in nationality and could only deliver a Charity Shield and their worst home record since 1978. Van Gaal won the Cup but was clearly nuts while Mourinho never had the faith of the board.
Bobby Charlton was allegedly dead against him from the start and while the Portuguese can always be relied on for trophies, he has a habit of being sacked or leaving before he can build a legacy.
Success comes in cycles. In the late 1990s Ray Stubbs ran a Football Focus special on the 'problem' of Man Utd being so dominant. Is it fun if we all know who's going to win the league every year? Well, it wasn't ideal for us obviously, though Utd fans would say differently.
Such was their dominance that the very idea of them being overtaken was optimistic at best and it was a telling that they donated a large part of the programme to discussing it. They wouldn't run that programme now, no matter what their current form is.
Naturally we chose to be utter garbage when United were doing their thing. United won the league and cup double in 1994 while we finished eighth behind the likes of Sheffield Wednesday and Wimbledon. We were dumped out of the cup at Anfield by Second Division Bristol City after a replay.
It was also the season where we said goodbye to The Kop. In the fanzine Through the Wind and Rain, Steve Kelly noted that when the players took their shirts off at the end of the game John Barnes had one roll of fat per goal that season – three. Standards fell. Hard.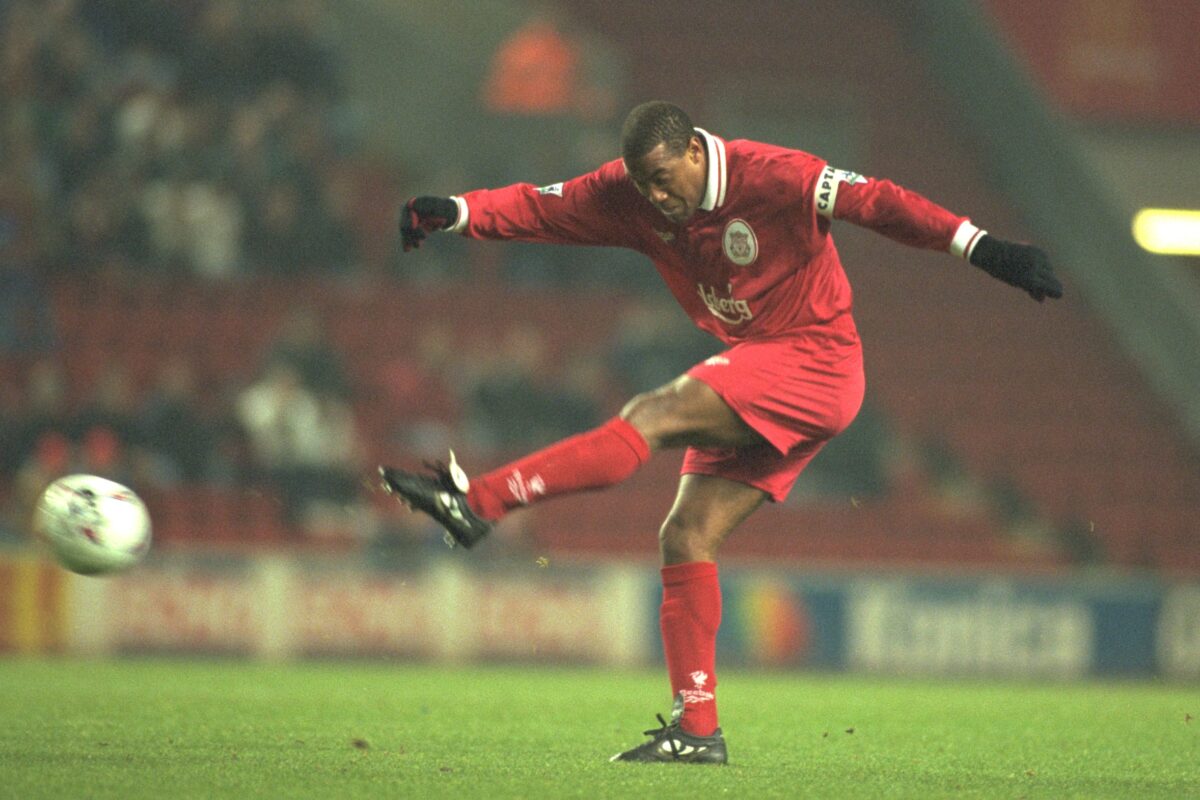 Five years later they were beating Juventus on their own ground with 10 men to make it to the European Cup final. On the same night we lost at home to Leicester City thanks to a last-minute goal from 33-year old Ian Marshall – a former Everton player. Talk about being kicked in the teeth. If that was United's zenith it was our nadir. Ray Stubbs had a point. We were miles away from their world.
But the game changes and it's funny when it's the other way around. The 2-0 against United at Anfield last season was the first time 'we're gonna win the league' was sang by the majority of the home fans.
I was biting my lip in the Annie Road trying not to tempt fate, but we knew this was it and to announce it in front of them felt perfect. Them of all people. Those are the days you live for. Ian Marshall is the price you pay.
And, of course, we've got them again in the cup. We leave each other alone for a whole year and then butt heads twice in a few days.
They've moved up the table while we've been stuttering so they'll fancy their chances but, as the old cliche goes, the form book goes out of the window for these games. History tells us that.
We won one league game at Old Trafford throughout the whole of the 1980s when we were easily the superior team. Heart and stugots are as important as tactics and ability in these encounters and they knew that they would get some leeway from their support if they took points from us.
We were the same in the 1990s and though those three Danny Murphy 1-0 wins at Old Trafford didn't earn us silverware they gave us memories. That's all you can hope for when you lack the consistency to win the big trophies.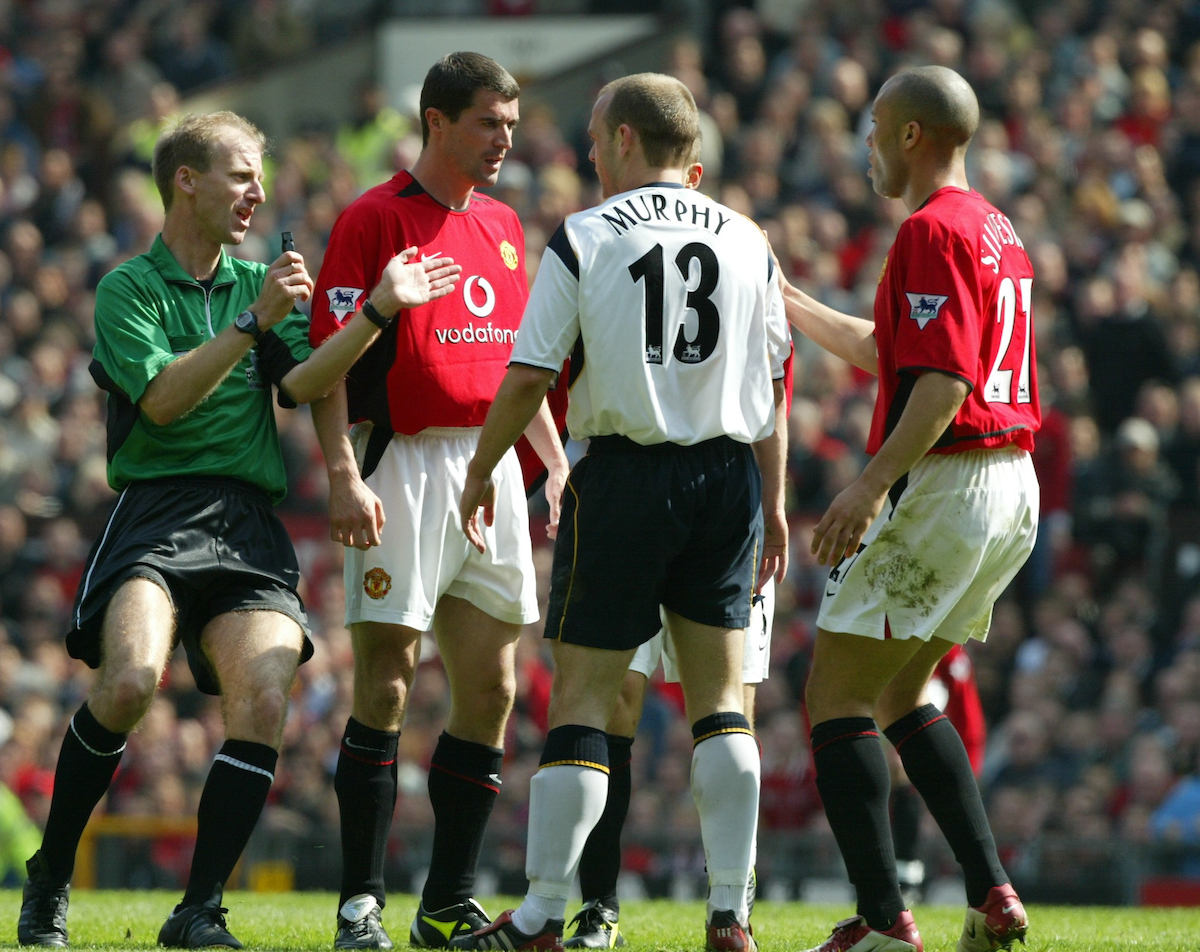 They'll point to Solskjaer's obvious enmity for us and his late goal in the cup tie in 1999. I like that he hates us. That's how it should be. Diplomacy is hypocritical here.
We'll be coming to a game against them as league champions for the first time since September 1991. We won 4-0 that day and our number seven scored a hat-trick. No pressure, Millie.
These cycles exist and it's just as well. City and Chelsea won't be big forever just as Blackburn and Leicester didn't emerge as a dominant force after their championships.
It seems us and United will circle each other in terms of form and success for a good while yet. Let's just ensure we stay where we are for as long as possible.
Keep them down, Reds. Just keep them down.
---
🗣 The Overview: Liverpool's Causes For Concern | #NewPodcast @RobGutmann hosts @robbohuyton, @Adam__Melia, @Siobhany3 and @pfitz98 to look back at #LFC's last month and ahead to our upcoming fixtures…

Subscribe 👉 https://t.co/cXuFmbDvp3
Listen 👇https://t.co/VIBA8a61r7 pic.twitter.com/uk709KdoPU

— The Anfield Wrap (@TheAnfieldWrap) January 12, 2021
Recent Posts: