Jürgen Klopp has been criticised for his approach to the FA Cup at Liverpool, but Josh Sexton writes that The Reds are yet to feel the 'magic' of the competition…
IT felt like a weekend full of surprises.
In fact, it started as early as Thursday afternoon when the news broke that Aston Villa had to shut their training ground due to a Coronavirus outbreak. This continued into Friday when it was revealed that the game would go ahead and Villa would field a youth team.
It felt as good as a bye to the next round for Liverpool and I fully expected a second-string side to go out there and fight hard for their places, allowing some of The Reds' big hitters to take some much needed rest and recuperation before a big week of training ahead of Manchester United's visit Anfield.
I was surprised to find that actually Jürgen Klopp decided to field a side littered with some of said big hitters. No bother I thought, he clearly wants to keep them in the rhythm of weekly games and the quality they possess would mean they'd sweep Villa aside by an even bigger margin than I first imagined.
My logic stemmed from the fact that last season a second-string Villa side swept aside a Liverpool youth team who are a step above anything Villa would be able to offer. I was complacent about it.
My frustration then as the half-time whistle blew with the score at 1-1 was maybe tinged with hypocrisy. I took to group chats to bemoan how complacent The Reds' stars had been.
I've never been one to question the mentality of our monsters, and I'm usually the member of these group chats which tries to find the positive in everything, but this was a bridge too far for me. How could Mo Salah, Sadio Mane and co not be exceeding the standards set by Jonathan Kodjia, Conor Hourihane and co the season prior?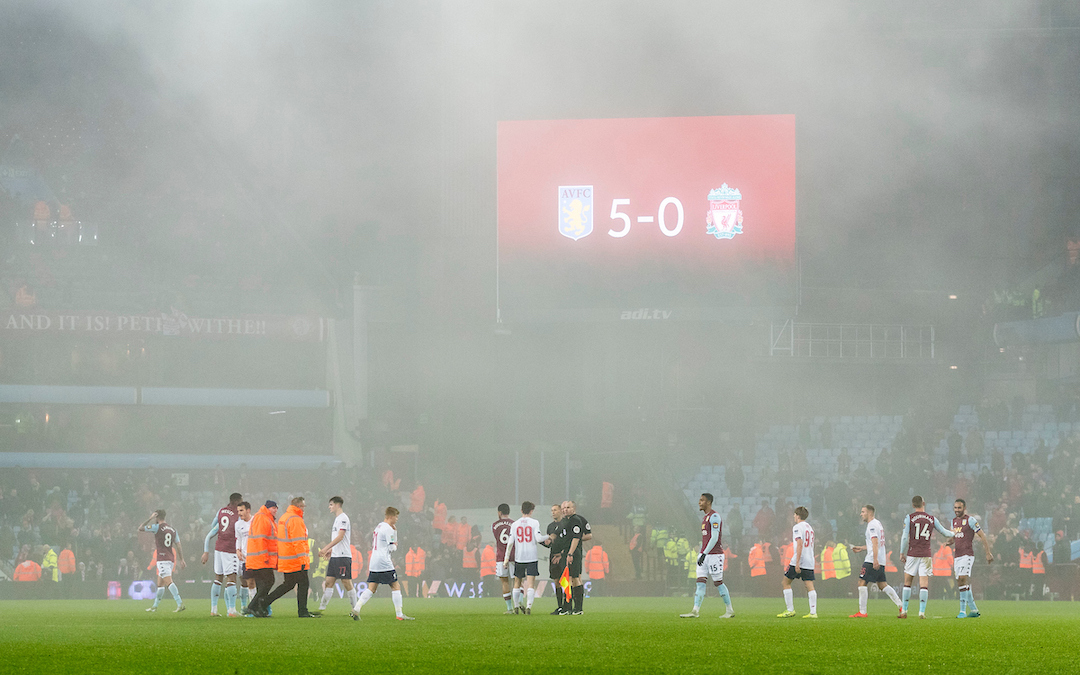 Of course football isn't linear and that was my first mistake, but even now I still felt like I had a point. Even allowing the game to reach 1-1 was embarrassing.
Obviously Liverpool took the win in the end and Villa's youngsters took credit for their performance as well as some souvenirs from what may be, for some of them, the biggest game of their careers.
A win-win then I guess. The Reds are in the hat, so let's not dig any deeper (he says for the sake of his own sanity).
What happened to Liverpool was of course a huge slice of luck and rotten luck for Villa conversely, and hopefully everybody who came back with a positive test makes a full and speedy recovery from their point of view.
But it's Liverpool's luck that they could do with another slice of in tonight's FA Cup draw for the fourth and fifth rounds.
Every time the FA Cup comes around the same old arguments are conjured up about its importance and how seriously the big sides take the competition.
Let's have it right. None of the big sides take it as seriously as they could. It's not often at all you see a top 10 Premier League team field their first 11 in the early stages of the competition.

And even when they have, those sides have fallen victim to complacency. Just look at Everton last season…
Most of the top teams' second string sides are littered with enough quality to overcome lower league opposition and escape the criticism that seems to come mainly from BBC pundits and experts.
Often though, it feels as though Klopp's sides have been the main bearers of these media batterings.
Last season I believed Liverpool's squad had the right balance of talented youngsters and quality squad players to go far in domestic competition.
That was going well until they came up against a Chelsea side with more quality in their rotated 11, crucially so in goal (sorry Adrian). The Reds ran out of luck in a way.
As much as opposition fans may crow and pretend to pull out the mini violins, the domestic cup draws haven't been particularly kind to Liverpool. Since Klopp took over, The Reds have drawn lower league opposition on just four occasions in the FA Cup. That's compared to the seven Premier League teams they've drawn in that same time.
Their luck in the League Cups hasn't been much kinder either.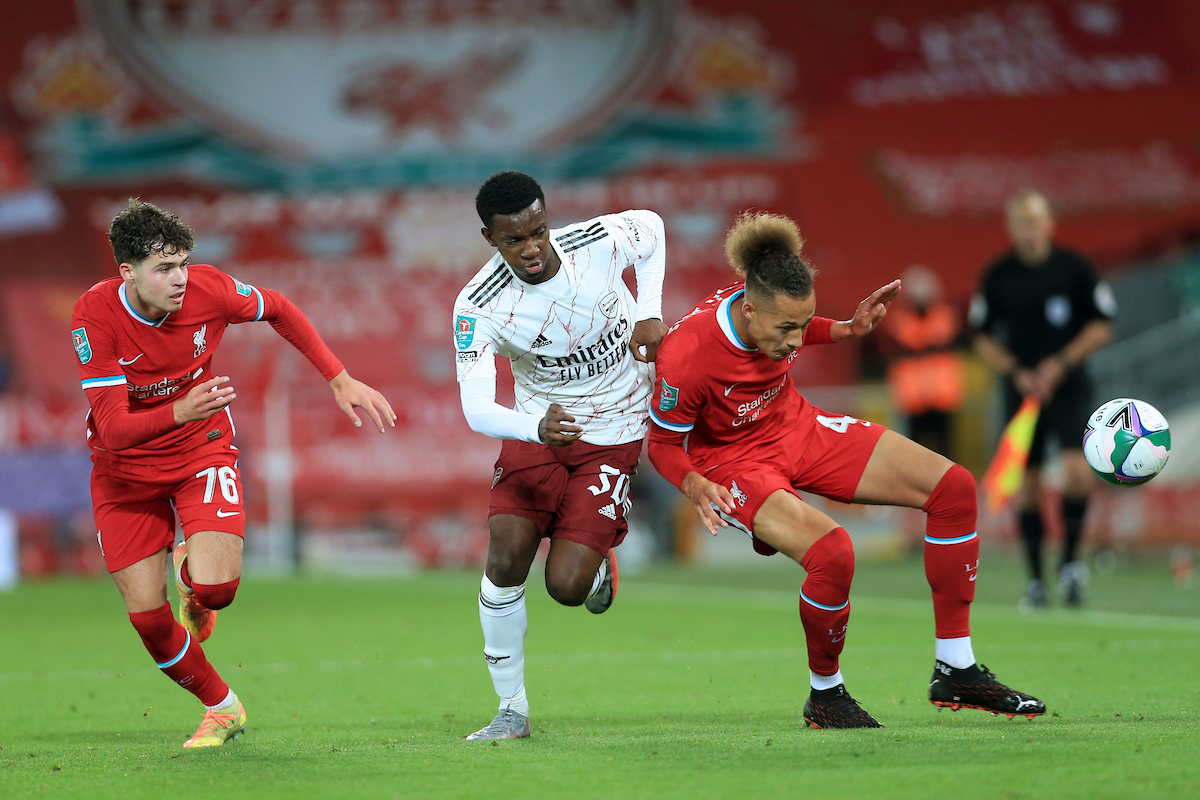 So what can we hope for from this draw? Well Manchester City in particular have shown that second-string sides from top Premier League teams are more than capable of overcoming lower league opposition. So some lower league opposition, particularly at home would be nice.
This season of all seasons we'll need it. Usually FA Cup games would have their own dedicated weekends and wouldn't interfere too much with the league schedule, but in a season still feeling the full impact of the Coronavirus crisis that won't be the case. Therefore expecting Klopp to field full-strength sides may be a bridge even further than usual.
And even then, there's no guarantee a first-choice 11 wouldn't become the latest victims of complacency (or the magic of the FA Cup as it's otherwise known).
Klopp can guard against that to an extent and there's definitely a balance to be struck. As fans we just want to see excitement and silverware, and those two things often go hand in hand.
So will this be the year Liverpool take the FA Cup seriously? Well, that depends largely on their luck.
---
"I didn't want to see them batter a gang of kids, but i didn't want to go in at 1-1 either."

"Now, a couple of kind draws and it could open up. We've taken it seriously, I fancy the FA Cup. Why not?"

The Anfield Wrap FREE Podcast 🗣

Listen for free 👉 https://t.co/JqmCcjaZwJ pic.twitter.com/57b3KXG2cW

— The Anfield Wrap (@TheAnfieldWrap) January 10, 2021
Recent Posts: