Jamie Bowman writes that though having two football teams is frowned upon, his love of non-league football as a student sparked a lifelong love for Marine FC…
ADMITTING you have a 'second team' is something of an anathema in footballing circles.
Like it's physical manifestation – the half and half scarf – it suggests a certain flakiness and lack of moral fibre. When it comes to being a football supporter, you make your bed and lie in it and play with the cards you've been dealt with no questions asked.
So if someone asks me who I support, I'll invariably say 'Chelsea' but in my heart of hearts I know it's a bit more complicated than that. Like some kind of regency king with a string of mistresses, several clubs have caught my eye over the years since family ties took me to Stamford Bridge in the late '80s.
This was a miserable time for The Blues: a half empty ground watched an ageing side slump to relegation from the top flight in 1988, so perhaps it's not unsurprising it wasn't exactly love at first sight for an 11-year-old wanting the sweet smell of success.
A year later along came the 1990 World Cup, football changed forever and I needed something more. I found it just down the road in the form of Slough Town, freshly promoted to the non-league's top tier and offering £1 admission for under 15s. I was smitten.
The next few years saw me fall head over heels with non-league football as I traversed the country supporting The Rebels (even their nickname was cool).
Those teenage years had a bit of everything: cup runs (we memorably scored two goals in injury to draw 3-3 with local rivals Reading in 1992), a bit of crowd trouble with Woking and Halifax, and my first forays up north (if you can call Stafford and Kidderminster northern).
There was an even a title tilt when Slough gave Martin O'Neil's Wycombe Wanderers a run for their money in 1993's promotion race. When Slough won the tannoy would play Tina Turner's Simply The Best. When they lost it was The Hollies' The Air That I Breathe. It was all fantastic fun.
By 1996, I was leaving the Thames Valley for Liverpool and university and suddenly Chelsea reemerged in my thoughts. I was surrounded by young men from all over the country, invigorated by Euro 96 and keen to identify themselves with football.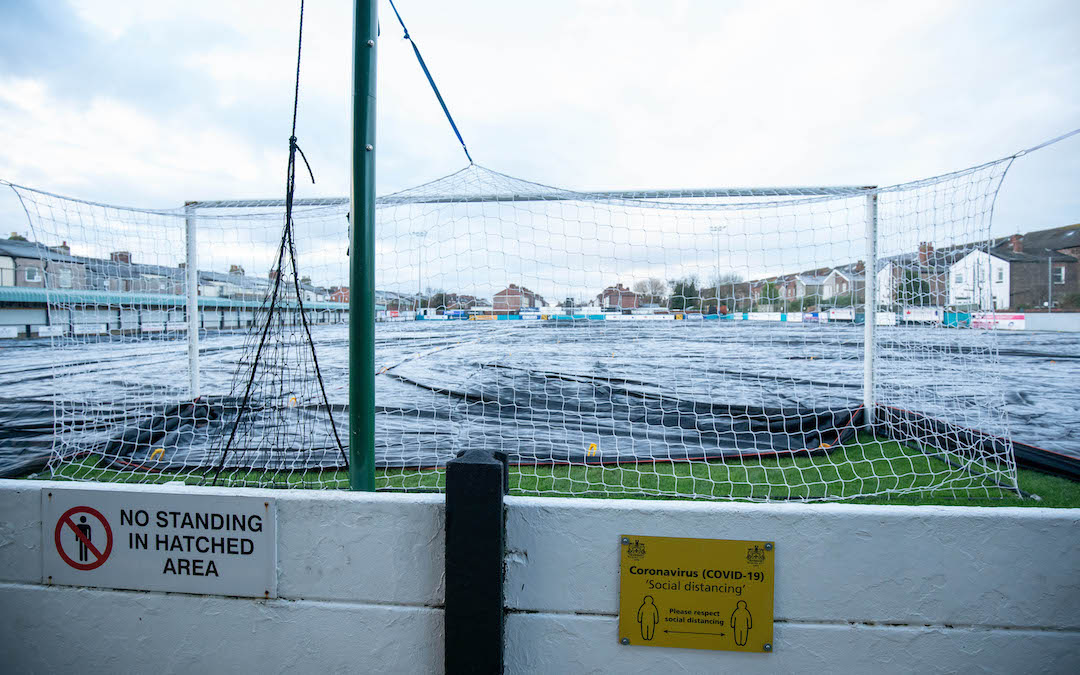 Within weeks I'd befriended United fans, Everton fans, Middlesbrough fans, Geordies and Brummies and supporting Chelsea became important again.
Sky Sports on a Sunday in The Dovedale Towers or Rose of Mossley became a ritual and of course it helped that Chelsea were half decent again with the likes of Vialli, Desailly and Lebouf adding a certain glamour to their renowned inconsistency.
After university and with money in a pocket from my first job I even began going to the odd away game. Everton, City, Bolton, Blackburn and Wigan were all within striking distance and still willing in those days to let you in the away end for cold hard cash on the day of the game.
We won the Premier League under Mourinho (more on him later) and as I grew into my 20s the idea of supporting a club whose home ground I would rarely visit became a fact of life.
But something never felt right. The non-league itch needed scratching and 11 years ago a chance presented itself in a way I'll be forever thankful for.
A change of career meant I was now working as a cub reporter on the Crosby Herald – a local weekly newspaper serving the affluent coastal suburb of Liverpool that boasted Anthony Gormley's Iron Men and a famous old football club called Marine FC.
Maybe it's the unusual name (how many other football clubs are named after a pub?) but Marine are one of those clubs that stick in the mind of fans and I jumped at the chance to become the paper's matchday correspondent.
At the time the side were languishing in the Northern Premier League which felt at the time like something of a graveyard for famous old clubs who had fallen on hard times.
In fairness to Marine, they had never been relegated and as I quickly learnt it had only been their ramshackle ground on College Road which had prevented them from playing at a higher level when they were arguably one of the country's finer non-league outfits in the early '90s.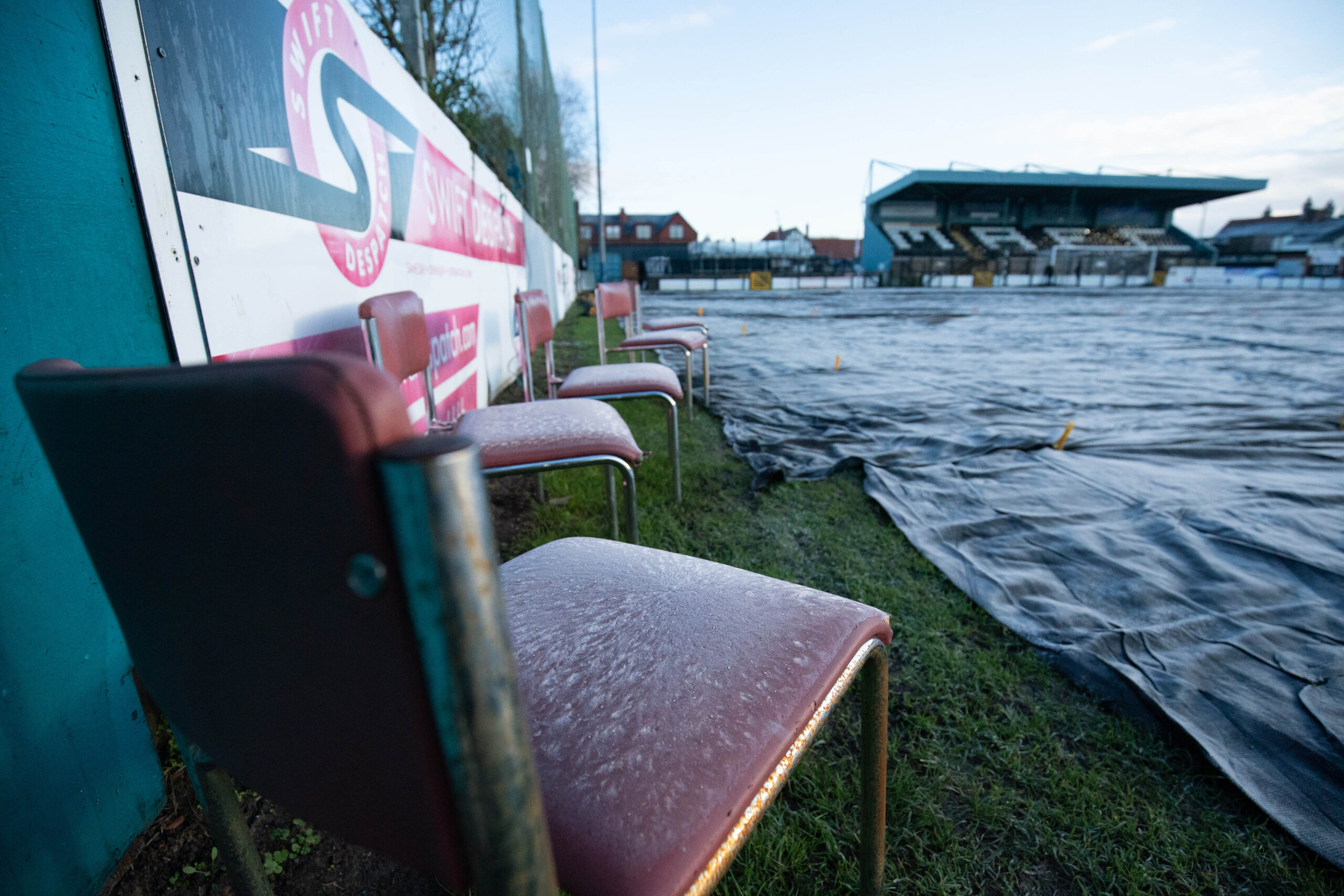 I became fascinated with the history of this unusual club.
The fact they had been founded by a bunch of drunken students in a pub back in 1894 or the remarkable story of Roly Howard who was appointed first-team manager in 1973 and went on to take charge for world record 1,975 competitive games over a 33-year period, before he retired at the end of the 2004–05 season.
As wonderful as Rossett Park was, travelling to away games became a special thrill. Journeys to picturesque Kendall, freezing Buxton and the bleakly beautiful Frickley complete with its attendant slag heap, showed me a side of England I would never have seen paying over the odds to visit the Premier League's soulless out of town stadiums.
And of course there were all the eccentricities that this level of football and the people it attracts brings with it.
Marine super fan and progressive rock devotee Barry Lenton became my guide as I learned to love the highways and byways of the Northern League, while penning concise match reports and carrying out post-match interviews with manager Kevin Lynch – a man whose solution for his side's poor home form was to have the ground blessed by a priest.
I made friends there too: effervescent Susan Nugent the club's photographer, Morrissey obsessive Dickie Felton, hilariously dry vice chairman Dave McMillan and music mad Graham Copperthwaite, the club's PA announcer who would implore us to retire to the bar after the game "for those all important crisps and nuts".
Eventually my own burgeoning journalistic career took me to higher profile games, covering Champions League matches for national papers and attending press conferences by Jürgen Klopp.
But I never forgot Marine and started to attend as a fan when I could which was invariably on freezing Tuesday nights. Crosby's weather station is frequently named the coldest place in England so this is no idle boast.
Of course, the realisation that you are beginning to care more about your second club than your first is a strange one.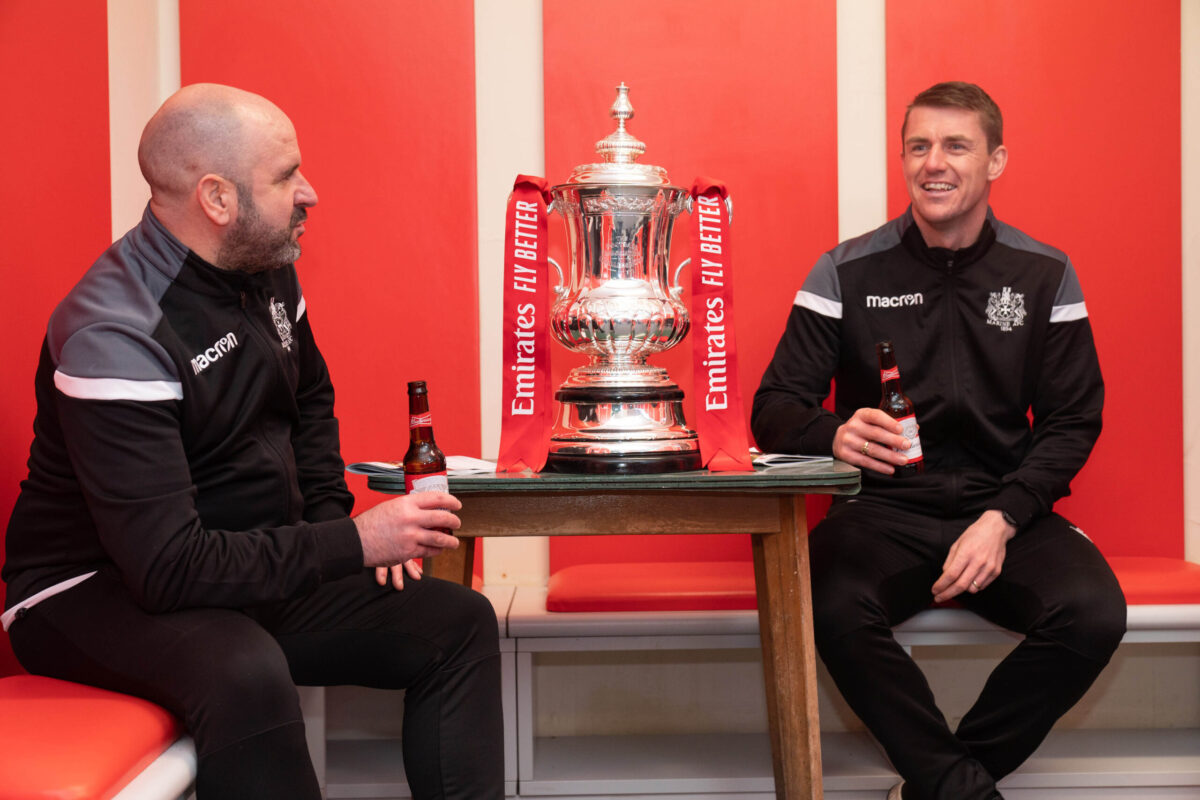 As Nick Hornby explains about his duel love of Arsenal and Cambridge in football classic Fever Pitch, he wasn't being unfaithful, because "the two teams did not inhabit the same universe". But when you begin to find more joy in Marine's remarkable relegation battle in 2015 than an FA Cup final victory for Chelsea you know you're in trouble.
And then we come to this season's FA Cup run. Getting to attend games at all was a welcome return to normality in this coronavirus-ravaged year and we relished seeing victories over Nantwich, Runcorn and Barnoldswick.
When Chester were dispatched things started getting serious before the truly surreal scenes at Colchester and the glorious televised win over Havant and Waterlooville which sent us into dreamland.
Tottenham. Spurs. Tottenham Hotspurs. "The cockney tap dancers" as Bill Shankly memorably called them. All of a sudden Marine are inhabiting the same universe as Chelsea and it's alongside their hated London rivals managed by former hero Jose Mourinho.
To be honest it's hard to even compute this is happening and even worse to think I or my mates won't be there. As a friend of mine tweeted: "Mad to think Gareth Bale's getting changed tomorrow where they do Crosby Slimming World".
In fact, last time I looked, a temporary TV studio has been built where I usually enjoy a Bovril and a cigarette.
So I'll be watching BBC One (BBC One!) at 5pm on Sunday along with millions of others and Marine will be number one. I've even bought a half and half scarf.
Chelsea who?
---
"The Keeper goes out to get some ale, still wearing the kit, socks, flip flops." 😂

"Hiya mate, just knocked them out the FA Cup, can i have 24 beers? If Marine do the impossible, he only has to go to the fridge now."

👏 @BudweiserUK. Watch for free 👉 https://t.co/ioJIsfFq0e pic.twitter.com/SavOd3ndZM

— The Anfield Wrap (@TheAnfieldWrap) January 8, 2021
Recent Posts: