With another historic year in the books for Liverpool, Dan Morgan writes about expectations for The Reds going into 2021 and the change we are likely to see…
CHANGE is a topical word, apt indeed for the first day after a year which will live long in history and memory for a multitude of reasons.
Change is both a word and concept which has engulfed every single one of us in 2020 in a manner none of us – Ben Johnson apart – saw coming.
We've changed routines, expectancies and social behaviours because of the pandemic, but is it finally time to change our expectancies of this Liverpool team?
The goalless draw with Newcastle last night was Liverpool's sixth of the campaign in the Premier League. It was only the fourth point taken against Brighton, Fulham, West Bromwich Albion and now The Magpies.
I'm not asking you to rhetorically accept change in the sense of Liverpool being on the decline, that must be clear.
I'm asking that we at least embrace a sense of acceptance that the rope was eventually going to be loosened somewhat at Anfield and beyond because it simply had to be.
To not accept change would be expecting this team to find a way to another 90-plus point season, that is neither realistic nor fair given what we've seen so far in 2020-21.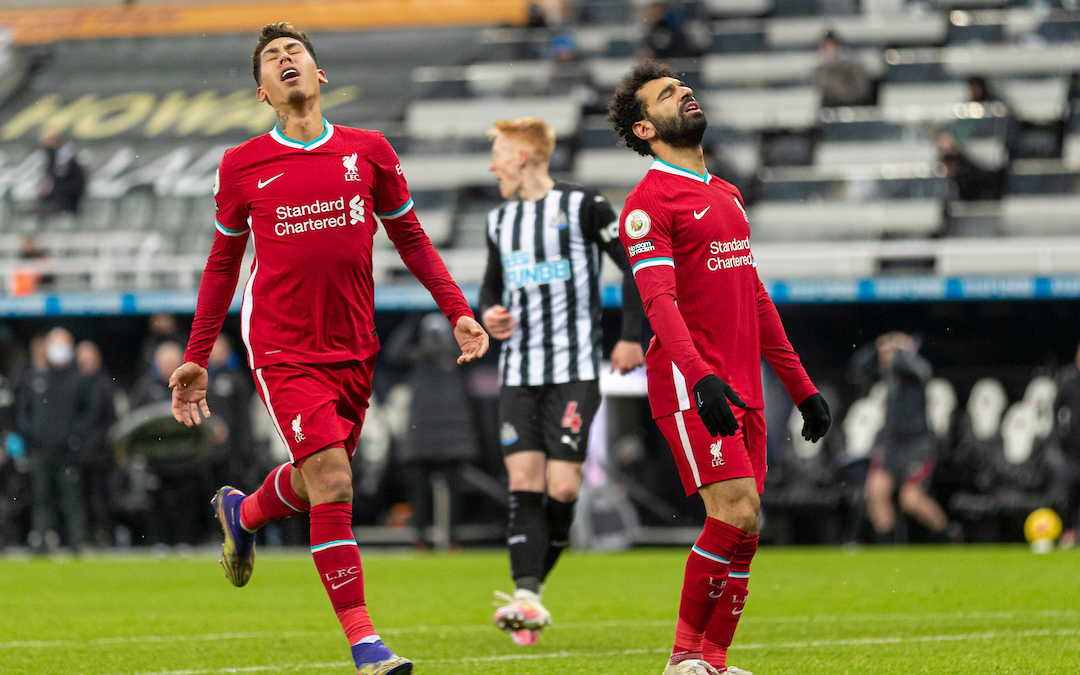 We are left to therefore live in a world without football clarity, and that is a purgatory nobody who follows this sport ever stands for accepting at any time.
James Milner spoke reflectively post-match on Wednesday about the changes made in the past year in how the team prepares and the conditions it now plays in.
It was an observation over excuse, but nonetheless everyone now gets to peer through the window into a world which was the same as 2019 and those before it and say how things would have been different.
Liverpool are currently on track for 78 points, which initially feels like quite a climbdown from 97 and 98. But then the latter two numbers are freakishly high in any usual ascendency to a Premier League summit.
Similar stories can be told in the past where pandemics and disruptions to football have been absent. Chelsea from 2005-7 went from 95 points to 91 and then 83. Manchester City posted 100, 98 and 81-point returns between 2018-20 as we know.
Maybe then, what bodes well for Liverpool is still having the hunger and lived experience of knowing how to win, how to find your way to a Premier League finish line or a cup semi-final where opportunities become clearer. Maybe it's important to remember that despite everything, nothing at all is yet lost.
Jürgen Klopp's squad were on a run for two seasons which was the epitome of greatness and have the trophies to show for it. Now is about attrition, about holding nerves and about trusting that they'll find their way despite some setbacks.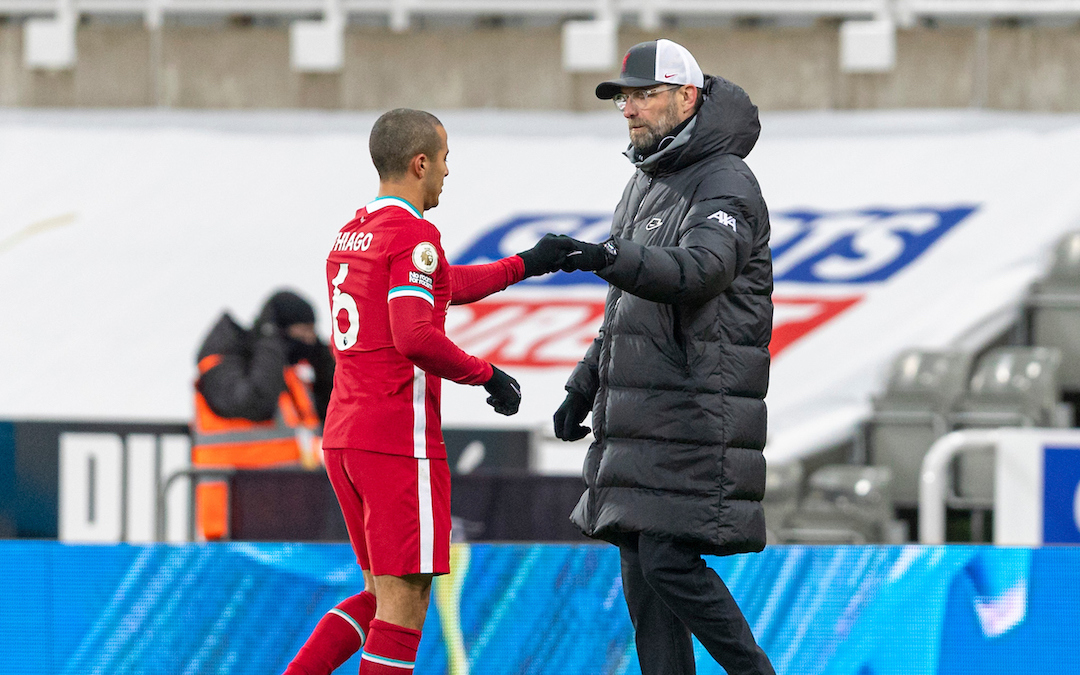 I have an exercise which I complete every year before the start of a new one. I will open a notepad and write the title "This Year I…" What follows is a list of achievements, feelings, breakthroughs and general events you would otherwise allow to be lost in the lineage of our lifetime.
Nobody is about to forget the year we've just had anytime soon, and adding the witnessing of our first league title in my conscious football-supporting life is definitely high up on the list. We're right to want it again this year, but a different route will now have to be taken to get there.
Change is often no bad thing. If we manage to arrive at the business end of the season with the league and whatever else still to play for then I know who I'll be backing.
If you remember one thing in these extremely challenging times let it be that this team doesn't accept lowering the standards of itself. It may now stumble, but behind closed doors it won't settle on those standards nor be happy with them.
Here's to a New Year, some things will inevitably change, others will return but might continue to look and feel different to what they were before, both on and off the pitch.
Either way, Liverpool Football Club will strive to be history makers once again in 2021, and still has every chance to be just that.
---
🗣 Weekender: Liverpool Top Off 2020 | #FreePodcast | #LFC

🎙 @robbohuyton, @Andrew_Heaton, @Benjanijohnson, @paula_murphy
🍞 @johngibbonsblog with @LFCFoundation and North Liverpool Foodbanks
🇳🇴 @LFCSCN

Subscribe 👉 https://t.co/cXuFmbDvp3
Listen 👇https://t.co/C4eSRXFylj pic.twitter.com/9e2huzNUQK

— The Anfield Wrap (@TheAnfieldWrap) December 31, 2020
Recent Posts: