Jürgen Klopp has often disregarded the FA Cup, but Dan Morgan writes that success in the competition would do our manager's Liverpool legacy no harm…
THIS week has shown us that history will inevitably be the greatest judge of time.
I've often wondered what it was like to live through historic moments like a World War or a Revolution, and disappointingly I'm now at the realisation through living in one presently that we mainly ignore it.
That's understandable in many senses. The trauma of a pandemic or the scenes in the United States this week have been incredibly hard to stomach. Inevitably, you find you just want to live in the existence which feels safest to ourselves.
Yet the day will come when we're asked about what it was like to live today. How did you survive living in lockdowns? Was Donald Trump really that bad? Was this Liverpool really that good?
As fans, football and Liverpool are quietly the greatest barometer of time we have. We can chart days and nights – seasonal in their repetitive nature – with games and highlights that plot time separately from the inertia we create in order to let the years pass.
Time will inevitably catch up with all of us, none more so Jürgen Klopp and this group of players and staff. And so the question of how good they were will be left to all of us to describe in the same way many of us are told now about the teams of the 1970s and 1980s.
Currently there's a difference, and in many ways a problem. Those teams I've just described swept all before them over those decades. Before looking at tapes you looked at trophy hauls and were able to corroborate them without even seeing them.
Football remains a game of achievement, none more so than at the highest level, and so for this team to truly become one which is remembered with the era-defining tones it should be, it simply has to win more trophies.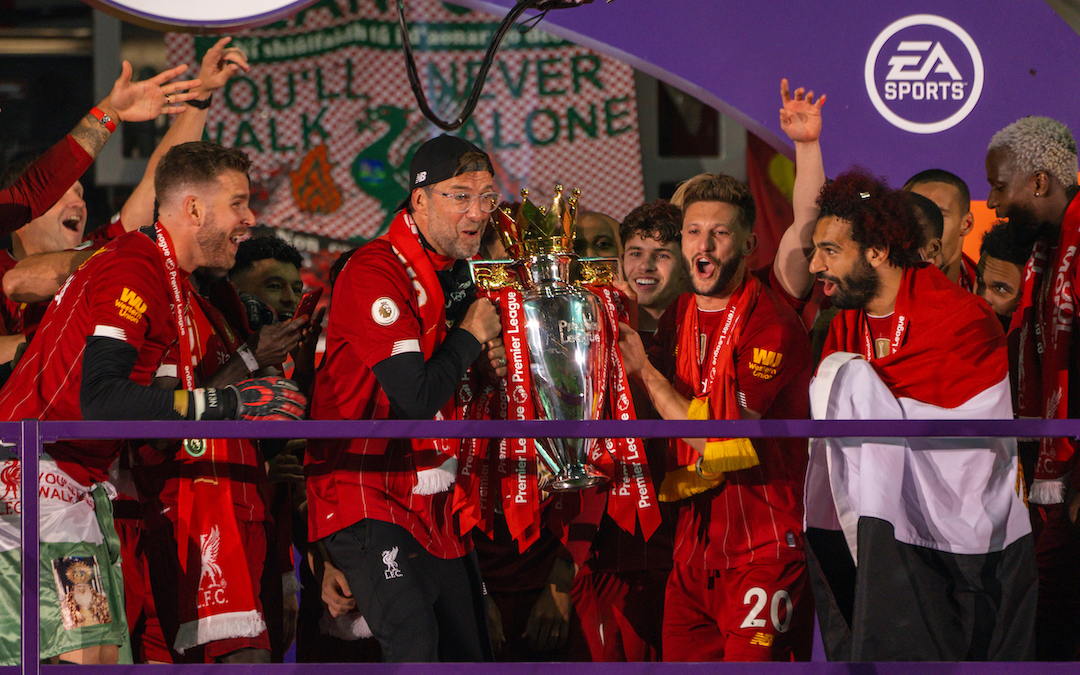 That may become the difference to your son or daughter who is yet to be born looking at both Liverpool and Manchester City from 2015-25 and deciding that Pep Guardiola's club were clearly the most elite of its time.
They will have league titles, a century of points and may even by that time have amassed a European Cup or two. They will also have a never-ending list of domestic cup triumphs which, like it or not, add to the concept of greatness.
Every year we decide we don't have time for these cups. Yet time will not apply that caveat, it will simply say that this Liverpool team didn't win them as we proclaim them to be the best we've ever seen.
Tonight Liverpool currently have an opportunity to win a game of football they could so desperately do with winning. But what if it's more than that? What if the existential nature of definition and legacy means that this is finally the time to decide you need to win as much as possible right now?
That is extremely difficult in such a dysfunctional season as this. It is almost easier in many senses to write the whole thing off and come back in August hoping to see signs of life.
But that isn't this team and it isn't this manager. For that reason you cannot discount the possibility of a centre-back transfer despite his words. This is a group determined to keep writing its name into history. If they have the opportunity to increase those odds they've always taken it.
One day we will all look back on these days and ponder how we got through it all with ourselves and each other intact. Hopefully, as supporters of this great club we're able to let the success of this team speak for itself at a time when all of our lives were turned upside down.
Whether you like it or not, an FA Cup win now goes some way to ensuring that very thing happens.
---
🗣Weekender: Villa Park Vengeance |
#FreePodcast | #LFC

What's your favourite FA Cup 3rd Round memory?🏆

'86 The Orange footy, Snow on the Kop, 5-0.
'20 The Young Reds beat the Ev

Listen for free 👉https://t.co/RJHO5vfn4V
Download our app 👇https://t.co/dmrnfAPKPY pic.twitter.com/6PTGwPFNz7

— The Anfield Wrap (@TheAnfieldWrap) January 8, 2021
Recent Posts: