While some sections of the media place increasing importance on the league table, David Segar writes that it still doesn't matter at this stage of the season…
SOMETHING has been troubling me of late.
It feels more and more that an obsession with drawing conclusions at the earliest possible opportunity is ruining the journey for many. Rather than measuring progress, the trend seems to be to suggest a likely ending after every single minor update.
I realise that I've been getting very 'old man shouts at cloud' recently, but in my defence, it's society's fault for being so useless.
Before I get into it, I would first like to mention the late, great Gerard Houllier. The Frenchman was the first manager to make me believe that Liverpool could one day climb back to the top of the game.
When I started following football, I supported a Liverpool team that I was fearful would get turned over by Coventry and Wimbledon. Within a few years of Houllier's arrival, I believed that The Reds should fear no team in world football.
Just last year, I had the honour of meeting the man for the first, and only, time. He could not have been more lovely and patient with me and others who just wanted to gush about his time at Liverpool.
It was a charity event at Wembley Stadium that Arsene Wenger also attended. I sat at a nearby table and just observed Houllier and Wenger chatting and laughing, thoroughly enjoying one another's company, only slightly put off by the weirdo staring at them from a nearby table. It was really nice.
RIP Gérard. Merci pour les souvenirs.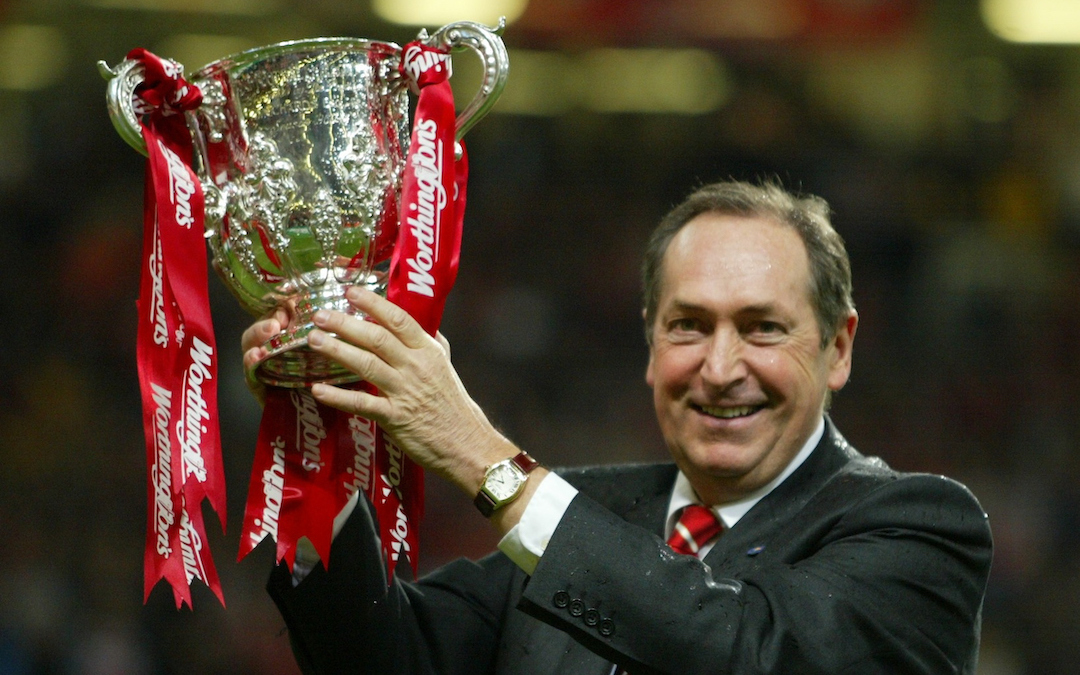 Anyway, back to me being a misery.
It has been a pretty trying campaign so far, especially if you're of a Liverpool persuasion.
However, despite having more injuries than the club has had in all previous seasons put together (I haven't done the maths but it sounds right, doesn't it?) Jürgen Klopp's men are through to the Champions League knockout stages and could have gone top of the Premier League on Sunday had they not played so badly and dropped two points at Fulham.
I was annoyed, as I'm sure you were. Klopp certainly was, and the players took to social media en masse after the game to show they too were far from happy with a draw in West London.
It should be said that Fulham were brilliant, especially in the first 35 minutes. A fact that has been ignored by many so they can throw shade at a team they rarely get to.
Liverpool "failed" to go top, as one commentator put it.
I, for one, couldn't care less that Liverpool didn't go top, other than the fact it meant that The Reds didn't win.
They dropped two points to a team who few others will drop points against this season. That is the sole reason I was annoyed, but the media seemed to set it up as if the Champions sitting in second place was the big story. Behind Tottenham on goal difference, with a measly 26 games remaining.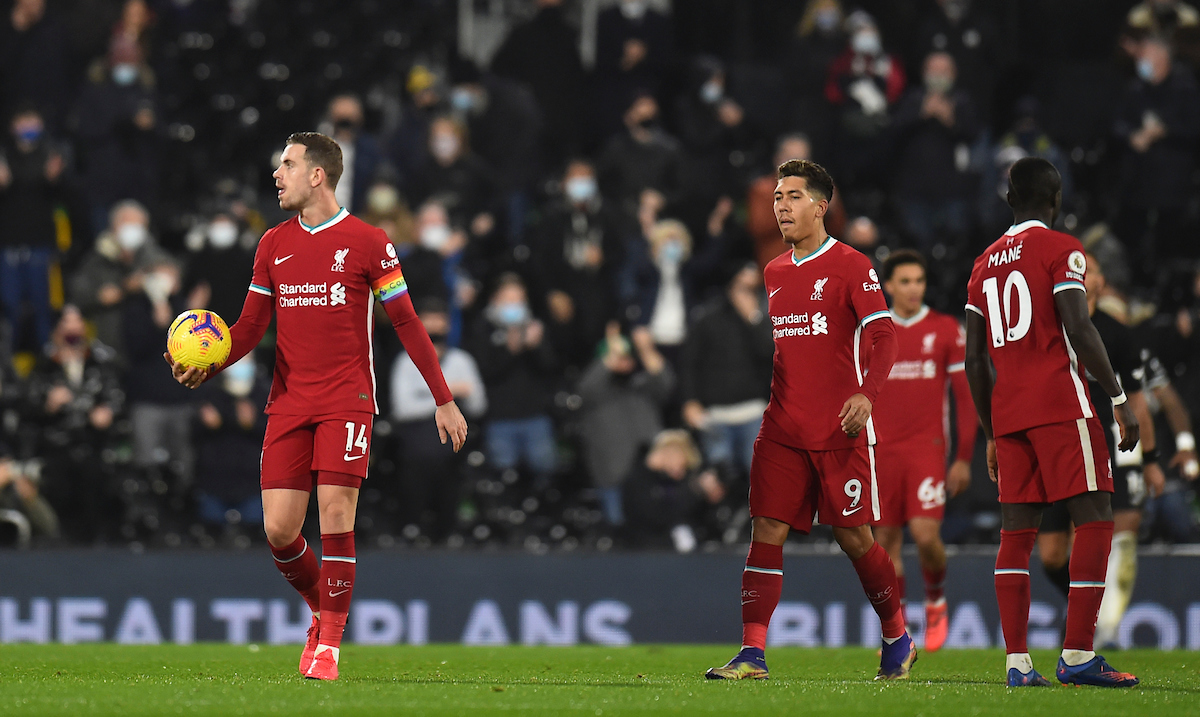 Frankly, I don't see how Liverpool can recover from here (Professor Frink's sarcasm detector explodes).
This growing obsession with league places at this relatively early point of the season seems to be a lazy crutch for sports media to lean on when they can't think of a more interesting hook.
After West Ham's impressive win at Leeds on Friday, they climbed to fifth in the table. The news headline was that The Hammers were now in the race for the top five. Firstly, that's not a thing, it's top four or top six. Secondly… What? There is no race for anything after 12 games.
Wednesday's game between Liverpool and Spurs is already being billed as a potential 'title decider'; just as Liverpool v Leicester was the other week. I know companies want to sell games to subscribers, but could they not just say it's Klopp v Mourinho? Salah v Kane? The Beatles v Chas & Dave?
It feels insulting to our intelligence to continuously drive home the point that where a team is in the table at this stage of the season particularly matters.
Sheffield United won't be happy being bottom, but that's because they have one point. If they were only behind 17th place Burnley on goal difference, I doubt they'd care too much. As it is, they're eight points adrift. That is why they should be panicking, not because they're bottom.
I even heard one pundit say that Manchester City are "well behind" the others in the title race. "Well, not in terms of points, but in terms of position in the league."
Right, so they're not far behind at all then? There's just more teams on similar points than usual?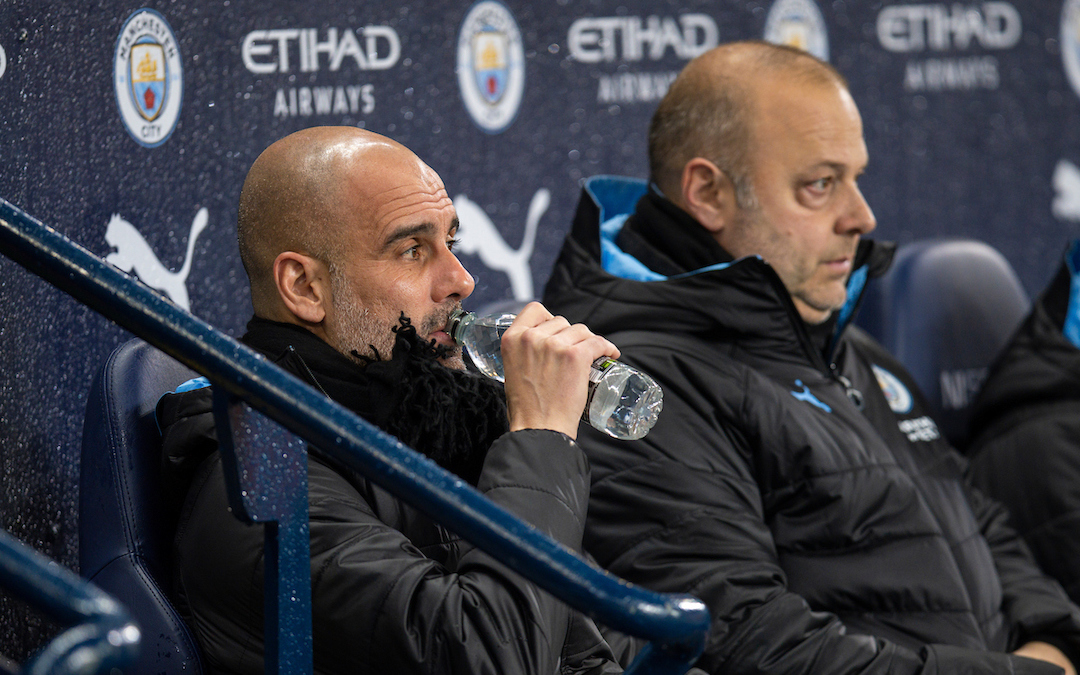 Arsenal are arguably the most noteworthy team in the table right now, sat down there in 15th position. That is indeed noteworthy, but not because being 15th means anything other than the fact they have been dreadful so far this season.
Put three wins together (unlikely as it seems) and they'll be back in the hunt for European spots before the season is even halfway through.
West Ham actually sit in sixth after Southampton's win against Sheffield United, which brings me to another point. Narratives are now often built on the schedule of games.
It was incredible the number of times this weekend alone we heard commentators or pundits make it sound important that a team would move up to 'X' place with a win, purely because they played before a team that sat above them.
Apparently Chelsea also "missed the chance to go top" when they were beaten at Everton, because they happened to play a day earlier than Spurs and Liverpool. Surely the story is that they missed the chance to get any points, as does any team that loses?
Ahead of Tuesday's fixtures, there are just three points between West Ham in sixth and Wolves in 13th. All the teams in between could swap over by Thursday night, and the narratives of their season thus far would be completely rewritten by many.
Some teams even have games in hand over most others – Aston Villa have two.
At this stage of the season, all that really matters is points. Obviously it follows that, if you're top, you have more points than anyone else and that is important, but until everyone has played everyone else at least once it feels incredibly hollow to put much value on where anyone is right now.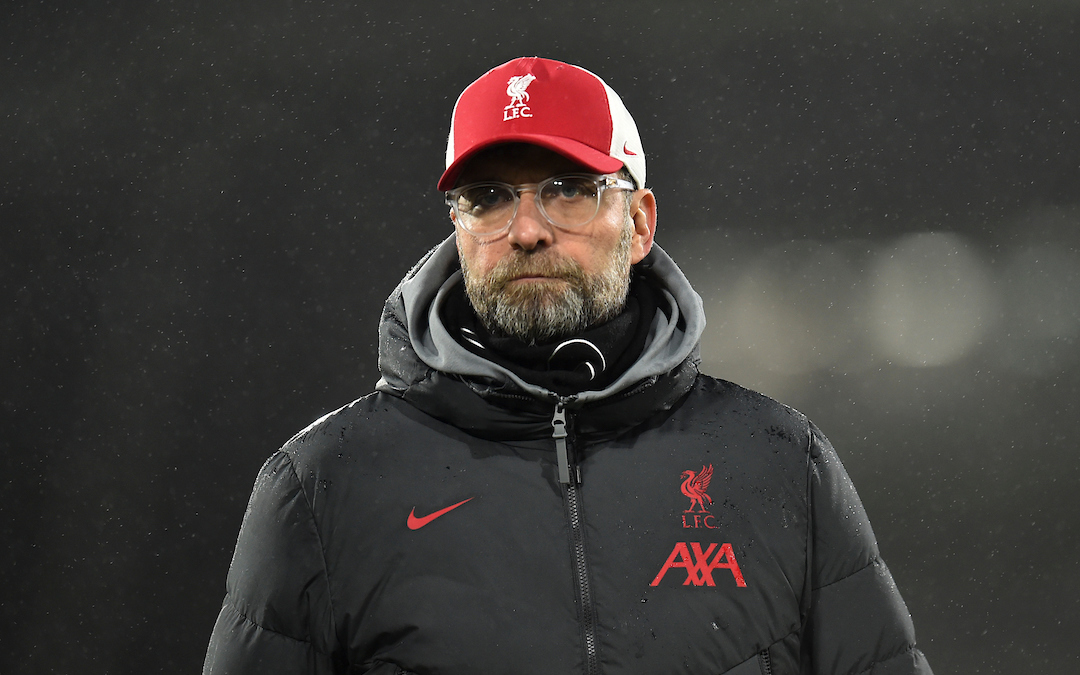 Liverpool will go top if they beat Tottenham at Anfield on Wednesday. It does actually feel crucial that Liverpool go top of the table. Not because they need to be there right now, but because it means they have won three points and Spurs haven't.
As with most trends, it feels like something that has developed more with social media. The table is an easy measurement of banter fodder, hence why Match of the Day started showing it from the very opening day of the season a few years ago. I'm pretty sure I threw up in my mouth a little bit the first year it happened.
Collect the points and the table will take care of itself. Whether or not you move up or down a place in December should not be used to make fans feel bad about something they're supposed to be enjoying.
If anyone tries to convince you that a game has more meaning than another because of positions in the table before you've taken your Christmas decorations down, it's safe to say they can be ignored.
By the time you're shoving Easter eggs into your mouth, though, the league table takes on a lot more importance.
I will be back here with my sugar rush, yelling "Have you seen the table?! Look at it! Everybody bask in its significance!"
---
Recent Posts: