Neil Atkinson's post-match review after Liverpool's 2-1 win against Tottenham Hotspur in the Premier League…
IT'S good in the dark. Good in the dark. It felt like quite the thing.
It's been a funny season. Last minutes have gone against us, not for us. Scraps have just been scraps. Big moments denied.
But this is Jürgen Klopp's Liverpool. They love big moments. Never change. Never change. Never change. They do for me. They do for you too.
They do for Tottenham, do for the only side able to keep pace with them when the pace is pretty pedestrian. They do the business. They are the business.
It is an interesting tactic deciding not to pass the ball around. Tottenham Hotspur do the very best version of it tonight. Stay off the ball. Let Liverpool carry it. The Reds have 75 per cent possession in this game tonight, but only 66 per cent of the goals. That is a mathematical victory if nothing else.
Spurs aren't playing this way because they have decided they can't do anything else. They are playing this way because it has brought them to the dance, and you dance with the one that brung you.
There is an interesting conversation to be had about whether or not departing from that with their first sub works for them or against them, whether or not Jose Mourinho outsmarts himself. There was more space once Lucas Moura replaced Giovani Lo Celso.
Their game plan had been to block Liverpool and then break out. The game plan changes in the first part of the second half, they take more possession, but still, the intent is to control, to master the shape, to make no errors, to allow no surprises. The sub weakened them. He is a brilliant football manager but we all make mistakes.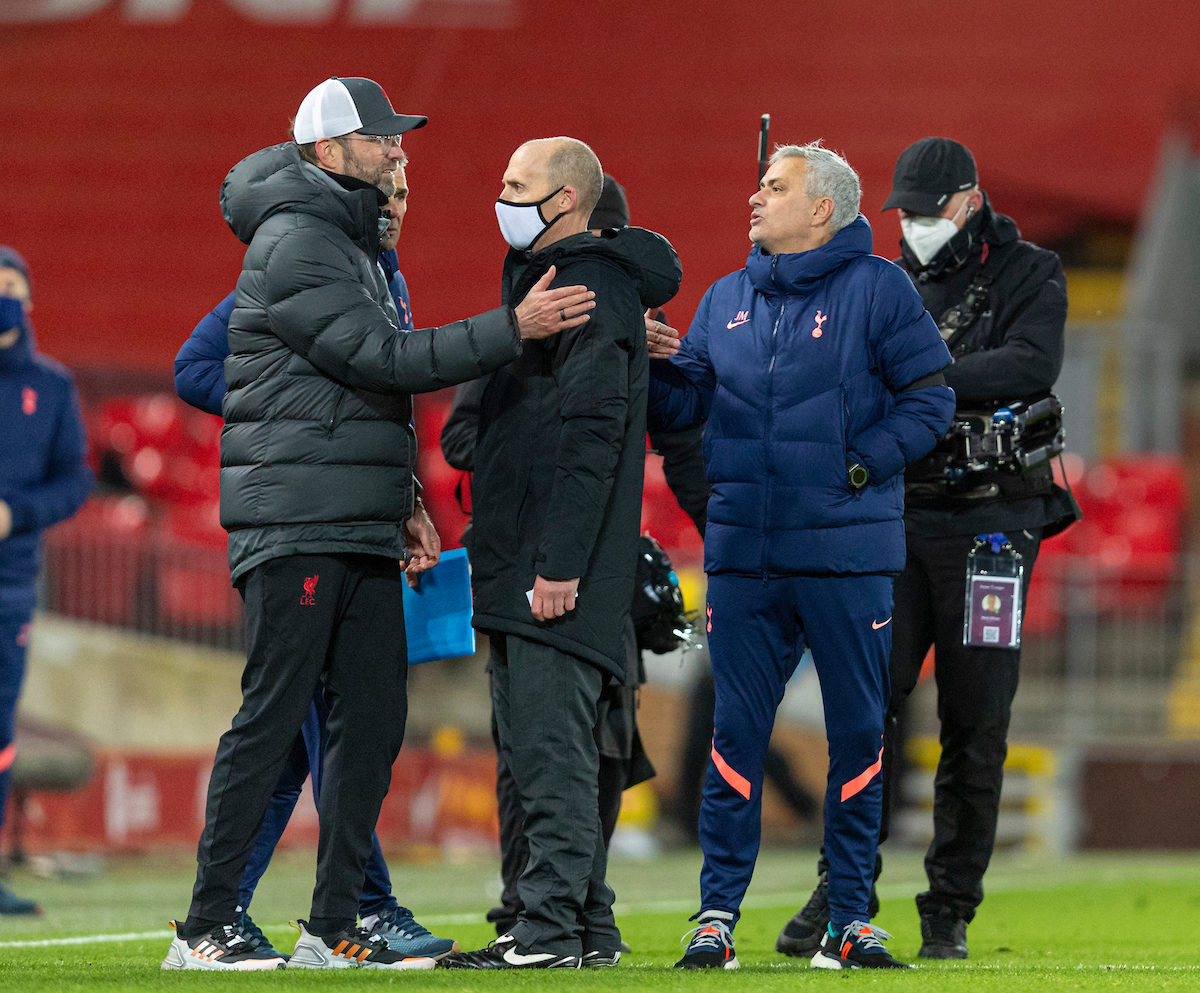 This is the time. The very best time.
That it doesn't end up in more goals is a question for him to answer. He is a manager known for organising his teams, known for drilling them, giving them shape. He won't like to have been caught out tonight. And he was. The last 30 minutes belonged to Gini Wijnaldum. Mourinho left the gap. Gini filled it.
These are worthy opponents and this game will live long in the memory. The memory of both sets of players and the 2,000 there. Son's goal is precision-executed, counter-driven out of Liverpool's half by Lo Celso. It is strident football. You can't deny it.
So much of Tottenham Hotspur. What of Liverpool?
Well. The Reds are passing, passing, passing the ball. Moving from left to right, right to left, trying to find space, break out, get the angles right. Jordan Henderson is our captain and our fulcrum. Left, right, right, left, find the space, running off the ball. And so it goes. Over and over. Liverpool work Spurs. Spurs knew they would be worked. Liverpool work everyone. Never ever change.
Mo Salah scores on the half-hour mark. It is a rare moment of deserved fortune that tops off the first section of the game in which Liverpool have had a number of options and chances.
The next 30 minutes is harder for Liverpool and brings tactical switches from a relentless Spurs. Fabinho is marvellous tonight. Elegant and focused, he turns over the efforts Kane makes with what looks like – but cannot be – relative ease.
It was Liverpool's last 20, in truth it was Liverpool's game. Liverpool's dance.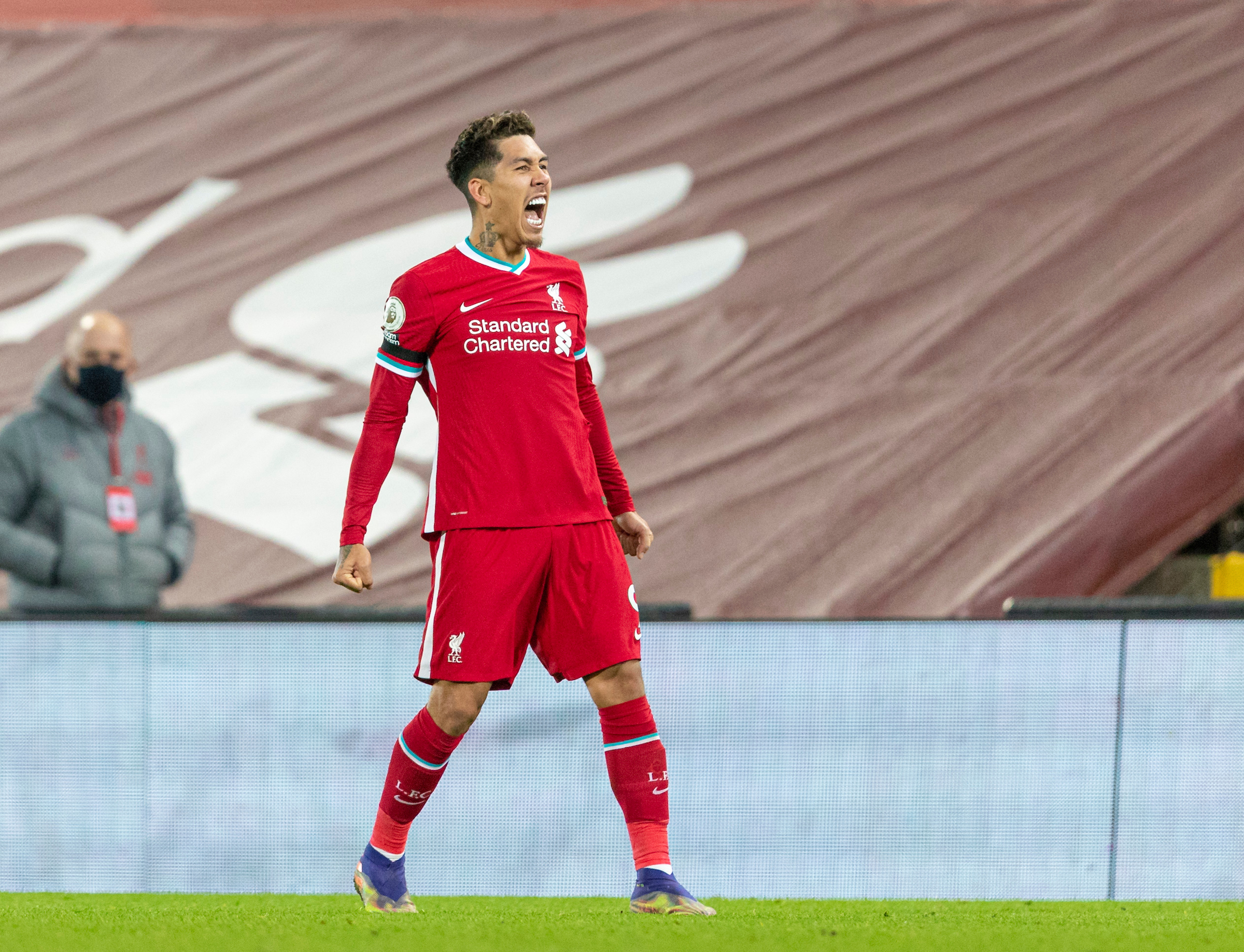 And then oh, Roberto Firmino. Oh Bobby. We do love you and your marvellous efforts. Your determination not just to hang around the goal waiting for others to do the work, but to create chances, space, to distract and dissemble.
And then.
On 91 to leap and strike and steal three points out of Mourinho's back pocket. You beauty. You absolute beauty. Never change, never change, never change, never change.
This is why I fell in love.
Three clear. A point away from being top at Christmas. Three clear when Rhys Williams was making his first Premier League start and was more than tidy enough.
Three clear but absolutely ablaze. Thank God town is shut. Because I'd be at it all night. Absolutely on it, on one. Top of the league.
Dashing the hopes. Dashing the hopes. Liverpool – top of the league. Never change, never change.
---
"This is what The Kop sounds like, all 2000 of us!…..Liverpool, Liverpool top of the league!"

Listen to @johngibbonsblog and the rest of our fans enjoy that last minute Bobby winner.

Subscribe now to get the best #LFC Audio and Video content 👇https://t.co/v3xcfwjq7C pic.twitter.com/NROQboFn3T

— The Anfield Wrap (@TheAnfieldWrap) December 16, 2020
Recent Posts: