While we've not seen the best of Naby Keita as he suffers more bad luck with injuries, Karl Coppack writes that he still deserves the chance to prove his worth…
THE second half of the West Brom game is still uppermost in people's minds.
From running their nine centre halves ragged in the first half to the Klopp booking, the injury and the silly corner, it was a bit like the stodgy Christmas tea after a gut-busting dinner. Just something to get through and then forget it happened. You win some, you draw some.
The biggest concern was the Matip injury. Jürgen says that it looks like an adductor which is 'obviously not too good', but whatever it is it seems the latest series of Fabinho Goes Speed Dating For Centre Backs looks set to run and run.
There were already frowns about the team selection when, fresh from a good performance against Palace, Naby Keita was left out of the matchday squad. After the game it was reported that it was a muscle injury which will also rule him out of tonight's Newcastle game.
His situation is an odd one. I don't think I've encountered such a divisive player within the fanbase. For some he's a mixture of Zidane and Platini, but many of us are still waiting to see what we get for £52m.
Example: I was at the London Stadium when he lined up in February 2019 for our 1-1 draw with West Ham. I was surprised to read afterwards that his game was seen as a success in some quarters – praiseworthy even.
I thought the exact opposite. He stank the ground out. He seldom released the ball early when we attacked and ran into more dead ends than Wile Coyote does painted bricked up tunnels.
That didn't make him a bad player. He just had a bad game. Everyone has one of those, but Naby was defended to the hilt in some quarters despite being an empty shirt on the night. It left me baffled.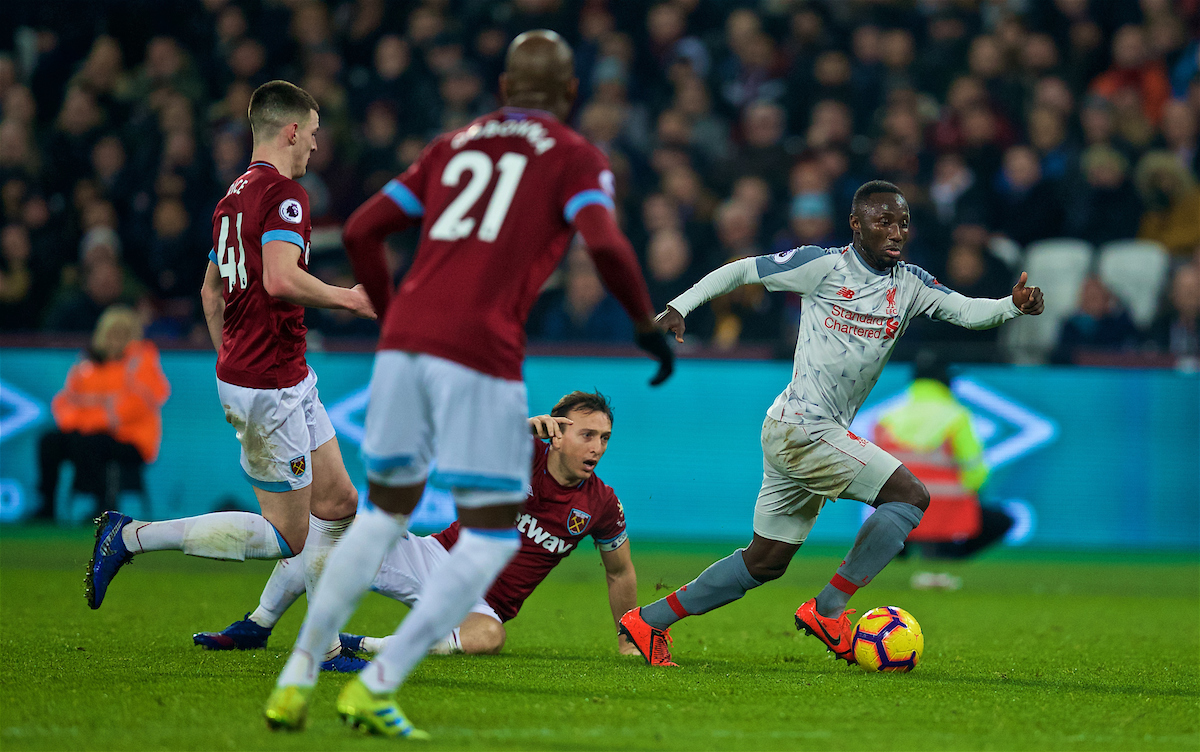 I suppose we all have our favourites and defend them when the evidence points to otherwise. I just think he's alright. Nothing more, nothing less. Whereas I'm heartbroken if Sadio doesn't start, Naby starting is more of a 'oh, that's nice'. I certainly don't expect him to be involved.
His debut – again against West Ham – promised well. He was fantastic in the midfield and even managed a cameo as the left-sided forward when Sadio went off. Maybe he was the spark of creation we needed in a workmanlike midfield.
In the next game he was pulled off a magnificent piece of skill at Selhurst Park when he spun away from his man to open up the play in front of him. It was one of those moves which would have ended in a car park had he tried it in a Sunday League match. An absolute pisstake.
But then came the injuries. Mostly after an international break. I think he may have been cycling and swimming to Guinea before and after their games. Since then he's shown up for a couple of games at a time before disappearing for another month. Clearly, something isn't right.
No one knows what's going on and that's how it should be. If there's an injury or recovery concern, then there's little anyone can do. If it's tactical then it becomes something else.
Liverpool's midfield is one of the strangest in the modern game. You mostly assume your midfield's job is to help with goals, play the forwards in and cover your defender when needs be. Liverpool's is slightly different.
The creativity mostly comes from the flanks and Fabinho did most of the cover work when he played as a six, so our midfield's main role is just to win the ball and play it wide. Not always, of course, but our lads do that more than shoot.
I could be wrong, but I've always seen Naby's role as the unpicker of locks against the Allardycian defensive model. The through ball no one saw, the pocket of space left open, that sort of thing. The sort of thing Shaqiri's good at.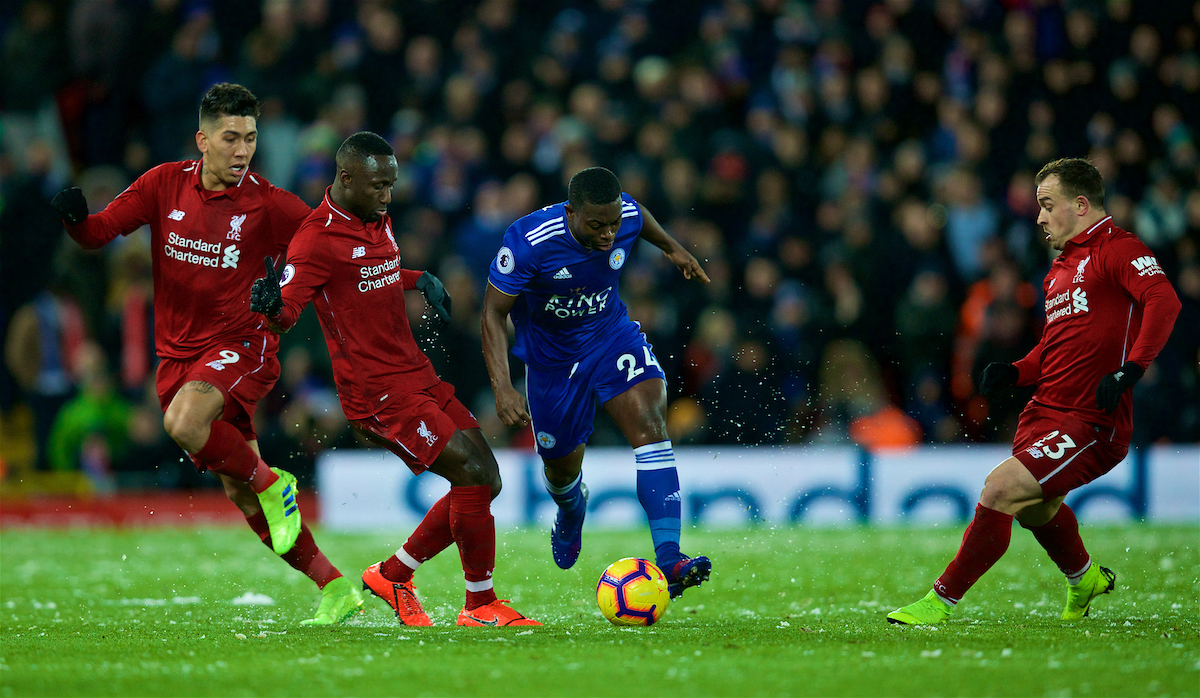 Maybe it's telling he hardly gets a game either.
Injuries are something else. If you're injury prone, then all you can do is rest and repair. Joel and Alex have been blighted by them since they've arrived too and no one's talking about getting rid of them. Some of our most talented players have been unlucky in that regard Owen, Sturridge, Agger, Aurelio.
If Naby is good for only a few games at a time, then it's up to the managerial team to make a decision. Do we cash in and try to get some of the fee back or do we just utilise his talents as and when they're available? I don't think it'll be the former. The lad deserves a chance at least. It's hardly his fault he keeps getting knocks.
Klopp summed it up a fortnight ago when he said the Guinean had 'no rhythm' in his Liverpool career and that's the most frustrating thing.
According to Transfermarkt.co.uk he's had nine separate injuries and one case of Covid since he signed for us. Given the time it takes for any player to work up to match fitness and then match sharpness (two different things) it's hard for him to get into a pattern of play. We still haven't seen the Naby we wanted.
It would seem like a waste to cash in. According to his manager, he's finally settled in at the club and is a popular figure in the dressing room. Sadio is his best mate. Why spend all that time bedding him in only to see him do well elsewhere?
He just needs more luck. Chamberlain does too. So does everyone who's played centre back for us this season.
We've certainly got a player there. I just wish we had more proof.
---
"I don't think he needs to make wholesale changes, I think it's good for the lads to go again."

"I think he might want a sub, it wouldn't surprise me if one of Mane or Salah don't start."

Subscribe for all our build up to Newcastle 👉 https://t.co/oaOWcUzrlr pic.twitter.com/JmpM43BFSM

— The Anfield Wrap (@TheAnfieldWrap) December 30, 2020
Recent Posts: