Rather than write about Liverpool losing to Atalanta, Gareth Roberts writes about the day that football lost one of its greatest of all time: Diego Maradona…
I'VE never been a big one for mourning celebrity deaths.
It's never hit me hard, I've never really felt anything, I've never had any real urge to say or do something when I've heard the news. That might be cold. But that's how it is.
This, though…this is different. Maradona was different. And that's why I loved him.
Football was different then, too. In the 1980s, it wasn't wall-to-wall coverage on the TV like it is now.
We'd heard of the big stars around the globe, yes, but mainly via pictures in a magazine or a sticker book. The internet didn't exist, and neither did Sky or BT Sport.
The World Cup will always be special. But in that climate, in that era, it was extra special – it wasn't just 'more footie' or another match; it was mystical and magical, with faraway-sounding commentators talking in faraway-sounding places.
These were players you knew little about. No one had FIFA or Football Manager then. You all started from the same place. And everyone – everyone – talked about Maradona. The flicks, tricks, the strength – the sheer bollocks of the man.
For me, he'll always be the greatest. Such things are subjective, and should be, they should come from personal experience, not just cold, hard statistics. You might like another player better. That's just fine.
But for me there was something super-human about Maradona. He is now actually a film, but he always felt like a film anyway. Like somebody made him up.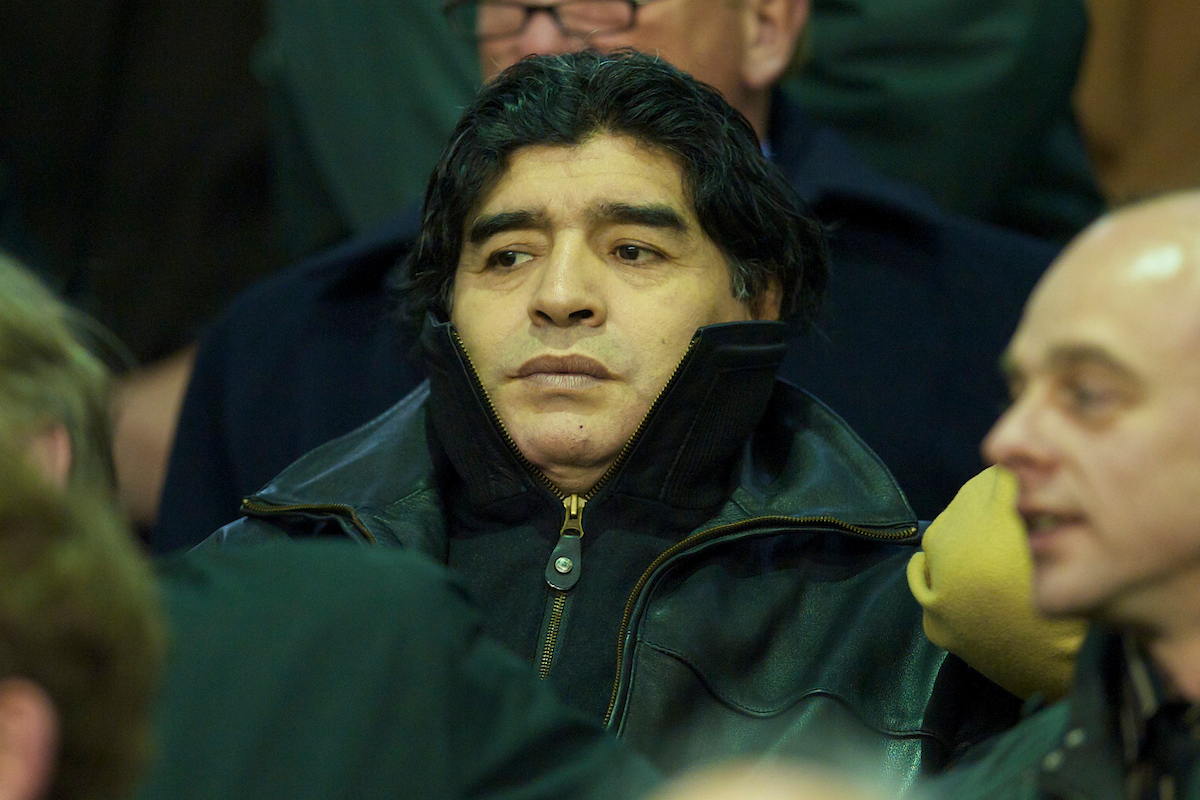 In fact, if he was fiction, you wouldn't believe it.
How could he be that good, that confident, that arrogant? How did his mind work? How could he treat his body that way and still do *that* and *that* and *that*?
How could he be showman and also shy? How could he be playmaker and also party animal?
Football loves hype and hyperbole. But Maradona deserves his stage. The tributes will pour in. And so they should.
Football has since adapted to bubble-wrap the best, at least at the highest levels of the game. No tackles from behind. No flying two-footers. No 'first tackle for free' before a booking.
Not then. Watch the film. Look at the treatment he is on the end of. Then watch him put it in the top bin time after time after time.
Maradona was that good in a game played that way. Imagine him playing now. Playing now at his best. Wow…
He was strong, skilful, super aware, and on another plane to everyone around him. Argentina would not have won that World Cup without him. Napoli would not have won that league title without him.
He thought he could do it all. Be everything to everyone and emerge the other side. He was nearly right. But he was wrong. That he lasted 60 years feels like an achievement in itself.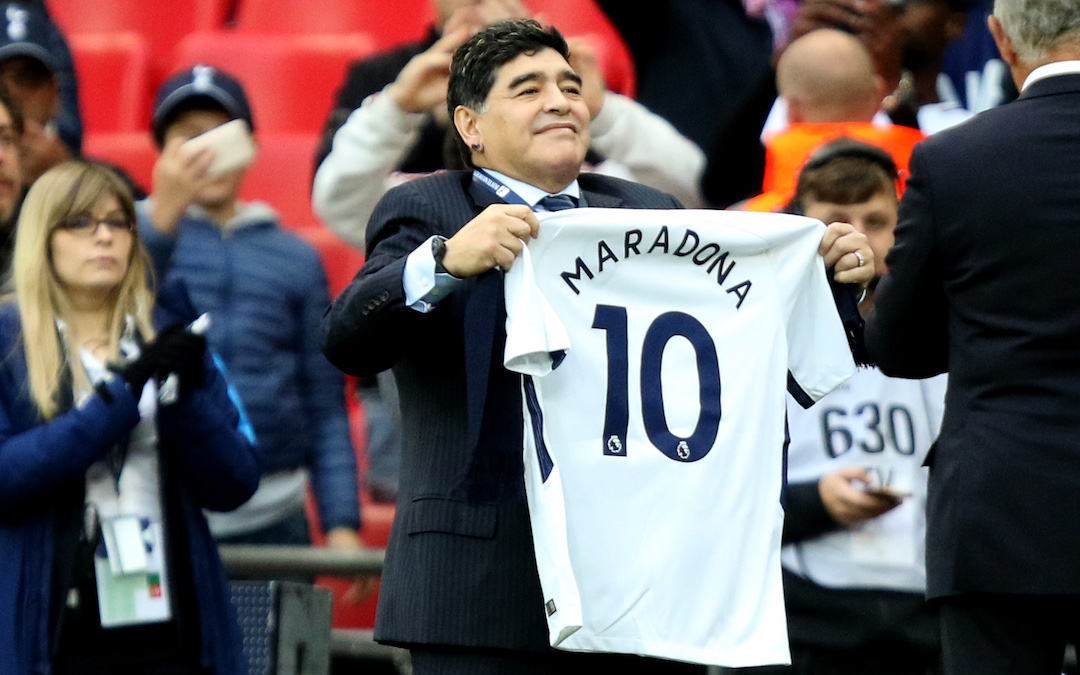 There was another side to him, and we all know it too well. The party man. The drug abuser. The slob. The man who couldn't stay in shape. It was sad to see him become a figure of fun in the end.
And yet…
He made great footballers wide eyed and weak legged. Robbie Fowler loves him. Ian Rush loves him. Gary Lineker has been brilliant about him today, but he sounds like a fan.
Because he is a fan. How can you not be a fan?
The stories, there are so many stories. That brilliant film. Liam Gallagher's tale about the great man. The goals, the skills. For fuck's sake, even his warm ups are the coolest fucking warm ups you ever did see. I'll never, ever, scroll past that clip. Live is Life, mate. Live is Life.
Puma King boots. The mad eyes. The passion bulging from inside him. The barrel chest. The unbelievable control and the sent from heaven first touch. He was special. He was a hero. And Hand of God? I'm more in the genius than cheat camp. It didn't rattle me one bit, then or now. Fuck Peter Shilton, frankly.
Maradona was an uncontrollable talent, a force of nature, a player at his best that willed things to happen and nobody could stand in his way. He wowed me then he wows me now.
You don't get many like that in a lifetime. And that's why I'm sad. That's why I'm writing this.
Diego has departed. Rest in peace. Forever a legend. A man like no other.
---
"I've met a lot of famous people and never given a shit, but when I met Maradona… I had to touch his foot." 😂

Filmaker Asif Kapadia on his latest documentary 'Diego Maradona'

📱 Download our app here and watch our chat with @asifkapadia in full 👉 https://t.co/v3xcfwjq7C pic.twitter.com/EgTZfWj46U

— The Anfield Wrap (@TheAnfieldWrap) January 15, 2020
Recent Posts: