Dave Segar looks ahead to Liverpool FC's trip to Atalanta B.C., and in particular the showdown between the two managers Jürgen Klopp and Gian Piero Gasperini…
THE Champions League is just the best.
With talk of a breakaway European Super League once again rearing its unwelcome head, it was heartening to hear UEFA say that it remains fully behind the Champions League.
There is nothing quite like the showcase of the footy immortals for throwing up new and exciting contests between the best the game has to offer, and all the Gazprom you can drink.
Only two weeks ago, we saw Liverpool face Ajax for the first time in a competitive game since 1966. Last week, The Reds took on FC Midtjylland, a club that didn't exist when Gerard Houllier arrived at Anfield in the late 90s, and tonight they play another new opponent in the form of Atalanta.
It isn't just the clash between the two clubs that has football nerds rubbing their Wotsit crumb-covered hands together in glee (wipes own hands on shirt). The battle from the dugout is perhaps even more intriguing as Jürgen Klopp faces off against Gian Piero Gasperini.
The two have had very different journeys to get to this point in their careers, but share a lot of similarities.
Gasperini insists on a relentless high press with unquestionable hard work from all. He wants to attack, he wants to entertain, and he believes that games are won on the training ground. Putting in every ounce of effort during the week has led to players admitting that matches almost feel like sweet relief to them.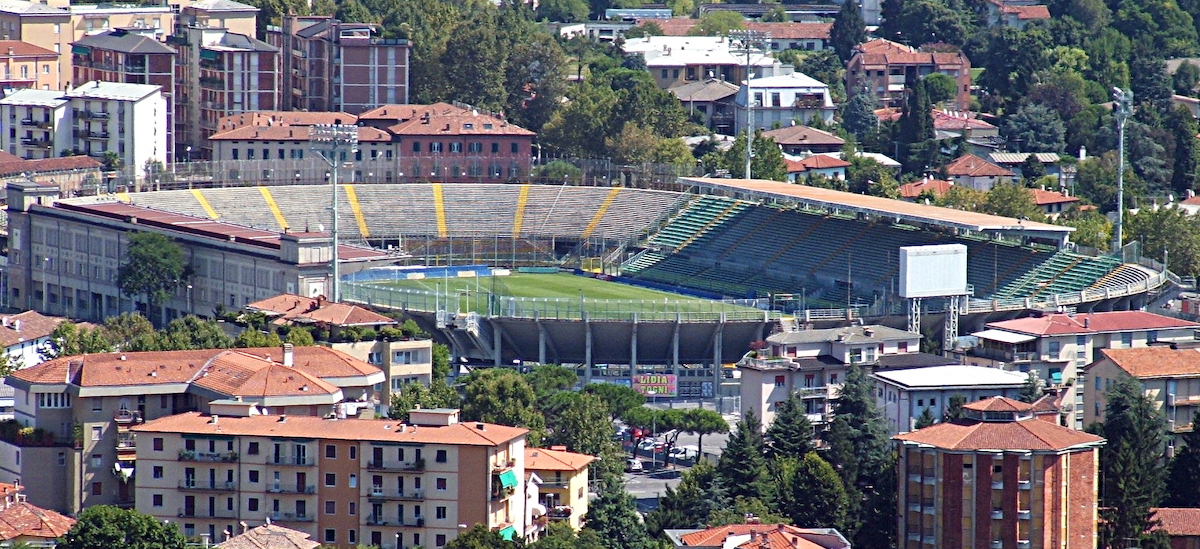 In an interview with Fabrizio Romano for The Guardian earlier this year, Gasperini compared his team to a "wolf pack". Presumably he meant the actual animals and not the lads from The Hangover. Would be interesting to see Papu Gomez wake up at full time on the roof of the stadium with no idea how he got there.
Gasperini said: "I posted a picture of a wolf pack in the changing room. There are wolves at the front, some in the middle and one at the back. The ones up front can set the pace in the beginning. The next wolves are the strongest, they are the ones who must protect everyone if they are attacked. The ones in the centre are always protected.
"Then there are another five strong ones further back to protect an attack from there. The last one is the boss and he ensures no one is left behind. He keeps everyone united and is always prepared to run everywhere; to protect the whole group. The message is that a leader doesn't just stay up front; he takes care of the team and this is what I want from my players."
Words which sound like they could have come from Klopp himself, but the Liverpool manager made another comparison in his pre-match press conference on Monday, stating his belief that Gasperini is similar in his approach to Leeds United boss Marcelo Bielsa.
The 62-year-old prefers three at the back, which was previously widely criticised in Italy as people believed it to be too defensive and rooted in the old Catenaccio ways. However, Gasperini has used his version of the system to turn Atalanta into the most exciting attacking outfit in Italy, and one of the most potent in Europe.
Liverpool have already managed to unlock a three at the back system twice in the last week and a bit. This contest is likely to be different, though, as Atalanta's system lends far more to attack-minded play than Sheffield United or West Ham's. While it probably means the champions of England will have to do more defending, it should also lead to more gaps at the other end.
Although nine years Klopp's senior, Gasperini has only really been widely recognised as a high-quality coach in the last few years while working in Bergamo.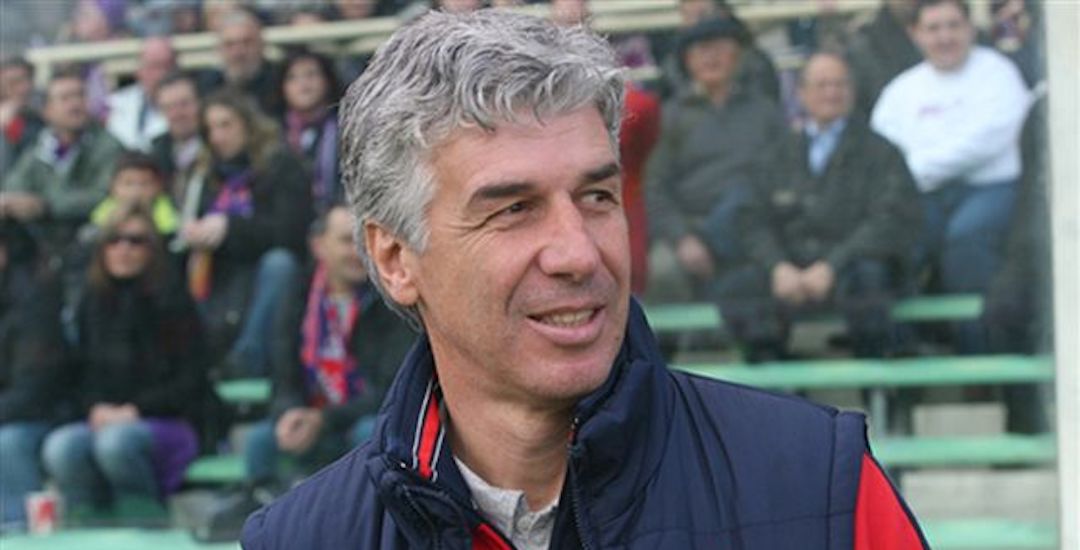 After respectable jobs at Crotone and Genoa, it raised some eyebrows when he was given the Inter gig in 2011. It raised even more when he was sacked after just five games at San Siro. He drifted somewhat after that, and became one of the numerous managers to very briefly take the reins at Palermo, being both hired and sacked twice by infamously decisive owner, Maurizio Zamparini, before returning to Genoa.
There was no particular indication that he was anything other than an underwhelming appointment in Bergamo in 2016. It's safe to say that he has overdelivered since then. What makes Gasperini's success all the more surprising is that he took over a club struggling near the bottom of Serie A that, frankly, was expected to.
Atalanta Bergamasca Calcio has a storied history, but not necessarily in achievements. Their trophy cabinet consists of just one Coppa Italia and some Serie B and C titles. However, under Gasperini they have been transformed into a team to be reckoned with, finishing third in Serie A and being within minutes of reaching the Champions League semi finals last season.
In the 2019-20 Serie A campaign, Atalanta scored 98 goals, the most in Italy's top flight in 60 years. This included scoring seven goals on three occasions (twice away from home), as well as beating Milan 5-0.
Comparing the values of Klopp and Gasperini as managers is one thing, but you could also suggest that this Atalanta side has a lot of similarities with the Borussia Dortmund side of the bespectacled German's era. La Dea's best players are mostly those who arrived for small fees and were unremarkable elsewhere, only to become a force that punches above its weight. Some would say well above.
Josip Ilicic showed promise in spells at Palermo and Fiorentina but has become a star in Bergamo, while their midfield anchor and one of Twitter's finest accounts, Marten de Roon, was considered a flop at Middlesbrough only three years ago.
Klopp also namechecked fellow German Robin Gosens in his pre-match press conference. Understandable as the left wing back has been sensational in the black and blue, with a story not dissimilar to that of Andy Robertson.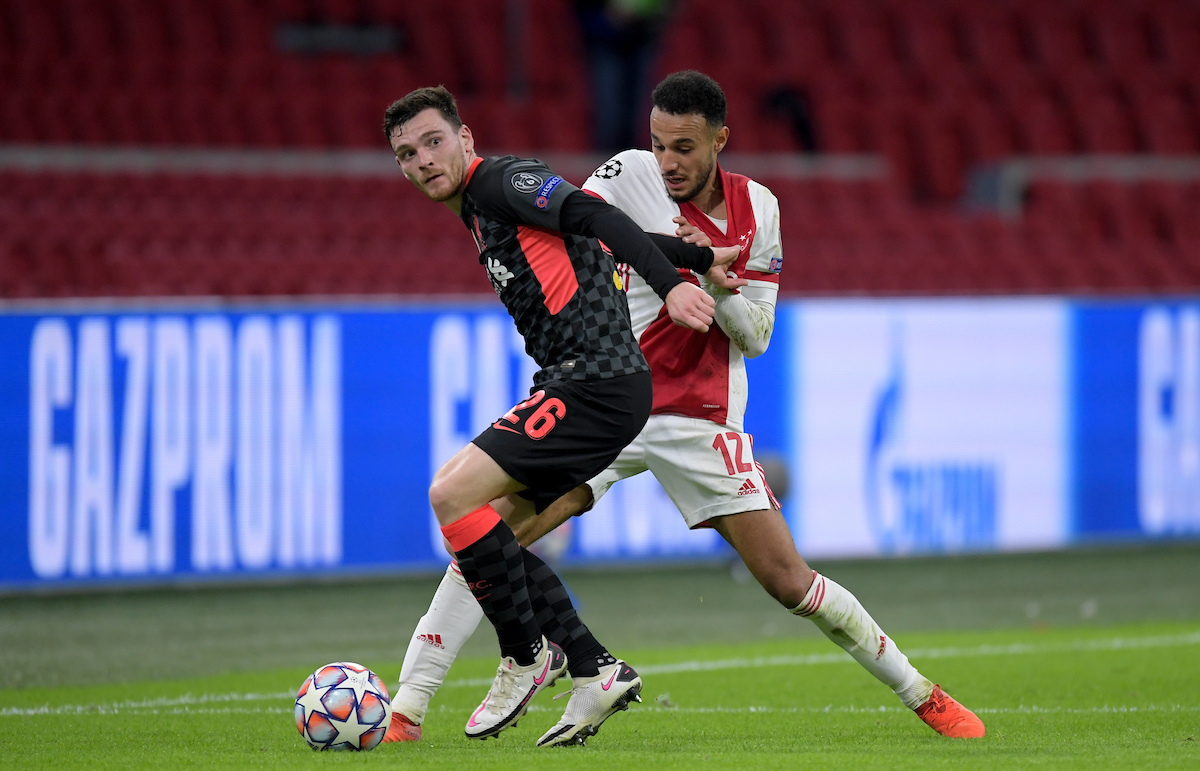 However, the heart of this Atalanta fairytale is undoubtedly their captain, Papu Gomez. The 32-year old, just like his boss, has bloomed late in his career. The duo have undoubtedly brought the best out of one another.
Atalanta were unlucky against Paris Saint-Germain in last season's quarter final. Perhaps they showed inexperience in the way they let it slip in the final minutes in Lisbon, but knowing Gasperini, it will have been a lesson learned and Klopp will have to be mindful of that.
The Italians have also been allowed to return home this season, playing their Champions League fixtures at the Gewiss Stadium having been forced to play them at San Siro last year. Despite the lack of fans, you would imagine that will have a positive impact on the players.
Both teams have injury problems to overcome, and it's a shame that we'll be robbed of seeing them clash at full strength, but both gaffers are at the top of their game and so whichever XIs they put out, it is still likely to be a fascinating contest.
Pep Guardiola has said in the past that playing against Gasperini's Atalanta is like "going to the dentist". Liverpool will have to make sure that they have good anesthetic and leave with a 'big brave boy' sticker.
It's also possibly the biggest endorsement for Bobby Firmino starting.
---
🗣 Atalanta v Liverpool: Under The Lights | #NewPodcast | #LFC

🔴 @robbohuyton, @lizzidoyle, @camynwa97 & @DamianKav preview tonight's game
🔵 @Knox_Harrington & @ConJClancy talk Atalanta

Listen in full 👉 https://t.co/hBIL0bCvMv
Subscribe for more 👉 https://t.co/cXuFmbDvp3 pic.twitter.com/n3frXbdEO6

— The Anfield Wrap (@TheAnfieldWrap) November 3, 2020