Karl Coppack writes that Jürgen Klopp's home league unbeaten run not only matches a record set by Bob Paisley, it cements him as one of the greatest we've seen…
ON November 8, 2015, Jürgen Klopp strode out onto the Anfield pitch and stared down the Crystal Palace players as they warmed up.
It was his seventh game in charge of The Reds but only his second home league game. He nearly won his first encounter, but Sadio Mane scored a 90th minute equaliser for Southampton and ruined the day. Jürgen had hoped for better luck against Palace, but, sadly, none was forthcoming.
The Reds lost 2-1 and slipped to 10th in the league. Two months later we lost again at Anfield, this time to a Wayne Rooney strike when United visited. It would be a year before we lost at home in the league again.
That game was Liverpool 2 Swansea City 3 and it was an awful day out, being one of those horrible games where you cry out for control from anyone only to find your shouts ignored.
The Jacks went two up shortly before the hour with a brace from Fernando Llorente before Roberto Firmino knocked in a couple of glorious goals to equalise with plenty of time on the clock. The Reds just needed clear heads and pragmatism. Instead we got Gylfi Sigurdsson and an overstretched defence. Ah well.
Fast forward to April 23, 2017. Philippe Coutinho scored against Palace just as he did in Jürgen's second game, but once again fate was against us, this time in the almost sarcastic form of Christian Benteke, who hasn't hit a barn door since. The Belgian scored twice as Liverpool went down to their fourth home league defeat in 17 months.
And that's it. That's your lot.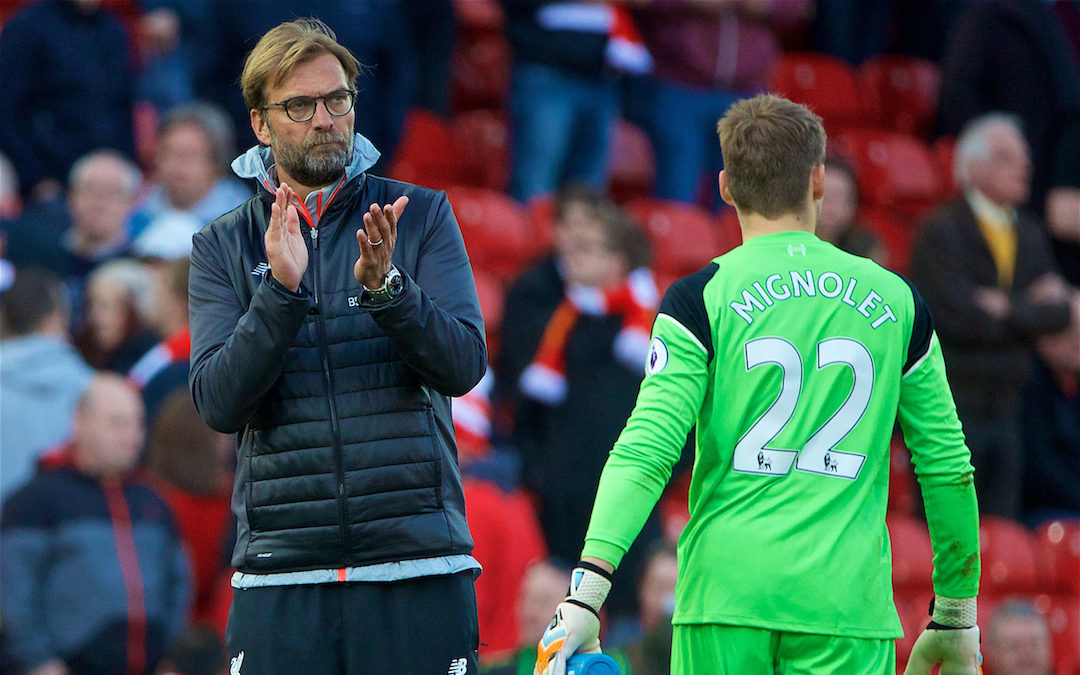 Liverpool haven't lost a home league game since. Not in three-and-a-half years.
Jürgen has suffered just four home defeats. Palace twice, Swansea and United. The four managers who bested him on those occasions no longer manage in England. Three of them no longer manage at all.
That deserves our attention.
I don't like statistics. I just don't. Oh, I know they're necessary, but they don't cover as much as people think.
It's like saying that Saturn weighs such and such and noting it down. Raw data on a sheet doesn't explain a thing without interpretation. There's a world of difference from looking at Saturn through a telescope and calculating it. One makes you wonder at the munificent beauty of nature, the other is a set of numbers.
However, since this is an incredible run of home form, let's have a look at what Jürgen Klopp has achieved.
Jürgen Klopp's home league record following the last Crystal Palace defeat…
P 63 W 52 D 11 L 0 F 166 A 42 Pts 167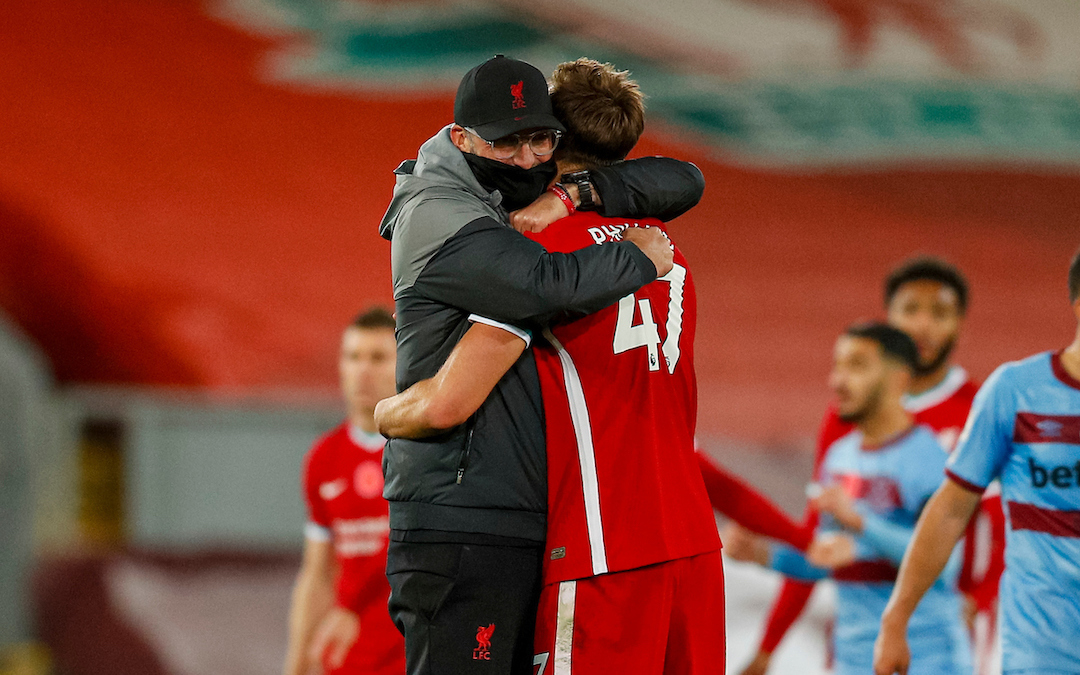 That's 167 points from a possible 189. Liverpool have dropped 22 points at home in three and a half years. Fourteen of them came in the same season – 2017-18.
The West Ham result meant we equalled Bob Paisley's 63-game unbeaten home league record. That started back in January 1978 with a 2-3 defeat by Birmingham City and ended in January 1981 when Leicester City did for us 1-2. Ours was an own goal. Leicester were bottom of the league that morning and would go on to be relegated. Typical.
No, I don't like stats but I'm bored, and you people seem nice, so let's compare the two runs.
I've altered the points from that era as it was two points for a win then…
P 63 W 49 D 14 L 0 F 142 A 26 Pts 161
Of course, it was a different age and the players drank Double Diamond ale and wore Gola and that, but any side that concedes just 26 goals in three years is pretty decent. We only conceded four in 21 games at Anfield in the 1978-79 season. Four!
There's a danger of comparing sides from different eras as the game, fitness and even the rules have changed so much. Our side bears no relation to the 1979 team, but it doesn't mean that one is necessarily the better of the other. A 63-game unbeaten run is a magnificent achievement regardless of age. I suppose any preference is down to age and sentiment.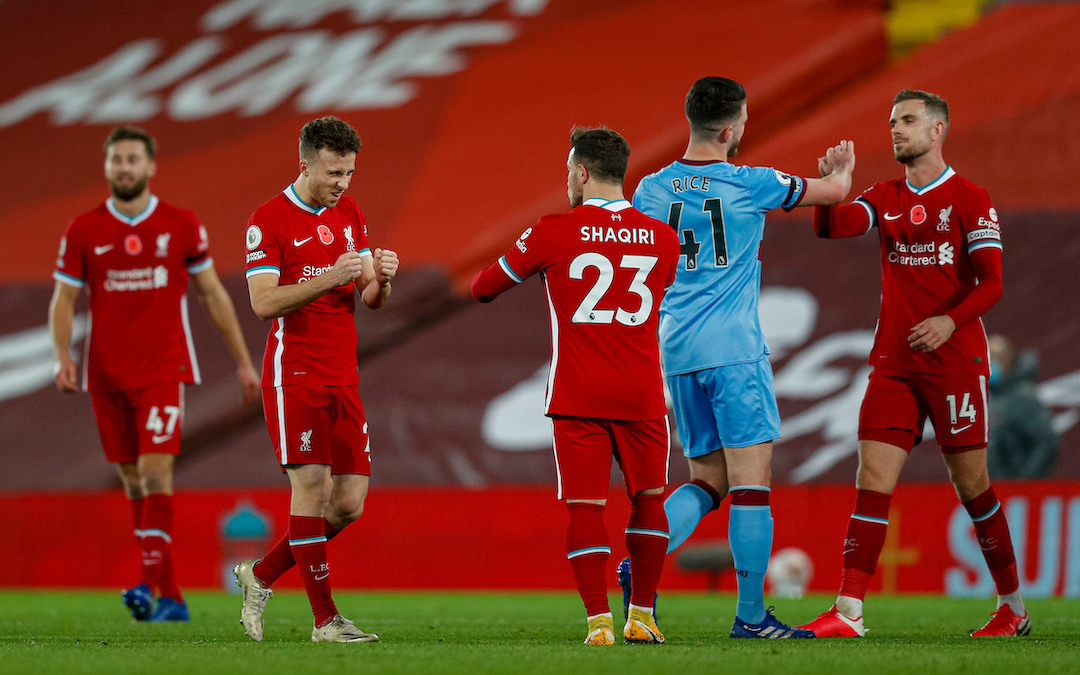 Take the issue of Liverpool's greatest goal. Last year we all saw the cheekiest goal win a tie against one of the best teams to have ever played the game. The fact that we were 3-0 down to them at kick off adds something to it too. Then there's the goalscorer – a player who was pretty much laughed onto the pitch when he returned from a terrible loan spell earlier that season.
I think that goal might be the greatest I've ever seen. The impudence, the guile and the well-earned humiliation for the visitors coalesced into perfection. I'll never tire of seeing it.
And yet …
In September 1978, Terry McDermott's goal against Spurs – our seventh of the game – transcended the sport and became art. Last week, the Guardian's Andy Hunter quoted Patrick Barclay's match report of the time.
"One fine angled pass by Dalglish, briskly followed by an even better one from Johnson, sent Heighway down the left and his perfect cross was headed in by the hurtling McDermott with Tottenham's defence as open-mouthed as the rest of us."
I'm no fan of Barclay but he's right on the money there. Open-mouthed sums it up. I was the same with Divock's goal. I didn't even celebrate it. It was like watching the end of The Usual Suspects for the first time. I was too busy computing.
Sorry Divock, sorry Trent, but that's my favourite Liverpool goal of all time and even though your creation was worthy of being considered for that title, I don't suppose it will change. Maybe it's because I was only nine-years-old at the time. That's an age where your heart is open to the idea of Gods and warriors performing miracles every couple of minutes. My heroes were supermen in red.
Spurs fielded Ossie Ardiles and Ricky Villa who had just won the first World Cup I ever saw. That was a statement. It suggested that Liverpool's gang of local, Scottish and northern talent would soon be overtaken by more glamorous clubs who could pull off those signings.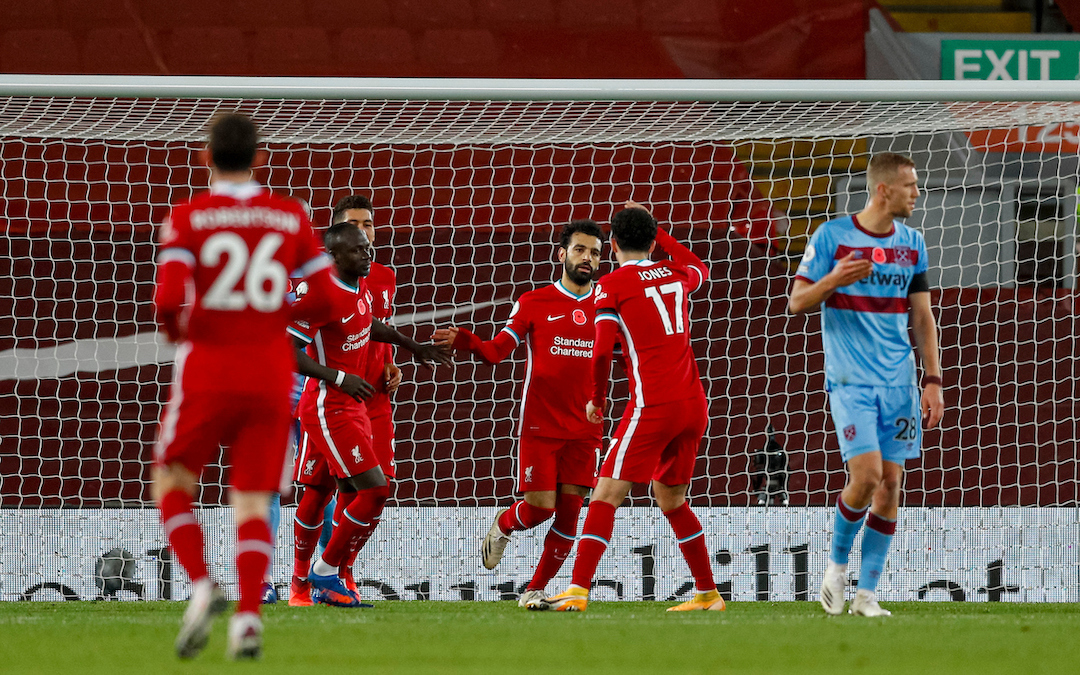 They were wrong. Liverpool undressed Tottenham, despatched them, with the world watching. A world which needed reminding of what Liverpool were.
Jürgen Klopp matched that side this weekend and though the years have made me more careworn, cynical and resistant to change, it's still a great feeling to know Liverpool are back there again – pulling off unlikely victories when we go behind, laughing off injury and injury and just winning, winning, winning. That song is never overplayed.
What that record shows is that we've become reliable and consistent over the last three years. The 1990-2017 Liverpool have always been capable of winning big games but always struggled with putting results together.
I've mentioned here before that the 2009 Liverpool who beat United and Real Madrid in the same week 4-1 and 4-0 had just lost to Middlesbrough a fortnight earlier. That's what we did back then. It's what we always did.
Not anymore. Jürgen is now matching the greatest of our managers. I only hope that he matches his trophy haul given time. That's his next target, only this time it's more than a pipe dream.
Ironically, we face Leicester again for Game 64. They are more Vardy and Maddison now rather than Pat Byrne and Jim Melrose – their scorers that day – but the Champions won't be thinking of them just yet.
Likely, Jürgen won't even be aware of a potential record. I like that too. Only the next three points are important.
Sixty-three games down, more to come hopefully. Many more.
---
"GET IN! There's a confidence in this Liverpool team, based in what they've achieved over the past couple of years."

"And the manager always seems to have a telling impact at half time."

📱 Subscribe to get all of our reaction to West Ham 👉https://t.co/oaOWcUzrlr pic.twitter.com/b5pfdrSARp

— The Anfield Wrap (@TheAnfieldWrap) November 1, 2020