Steven Gerrard's name is invariably linked to Liverpool and the manager's job, but Dan Morgan writes that as time passes both continue on different paths…
THE journey of Steven Gerrard, player and person, is one we feel like we've all been on over the past two decades.
Gerrard's years at Liverpool offered a brief glimpse through the lens of a fascinating character. His latter years showed how he developed as captain, let alone one of the finest players of a generation.
He wasn't an adolescent anymore. He had matured on and off the pitch. He'd lost the skinhead and ten-past-two swagger to an extent, but had kept the sense of paranoia and distrust which accompanied him. In fact, it only grew with age.
Without ever knowing him, you got the sense he was justified in his caution of not only other people, but his own place in the world. Rightly so, there's no criticism in these words. In fact, he remains to this day the greatest footballer I have ever seen.
Banter accounts will tell you to like for Paul Scholes and retweet for Frank Lampard. The truth is that none of them could hold a candle to Gerrard as a footballer.
It's never referenced, but the only player to come close is Wayne Rooney, because he had both the ability and urban resilience that Gerrard carried to make them both outliers, a raw and beautiful joy to watch.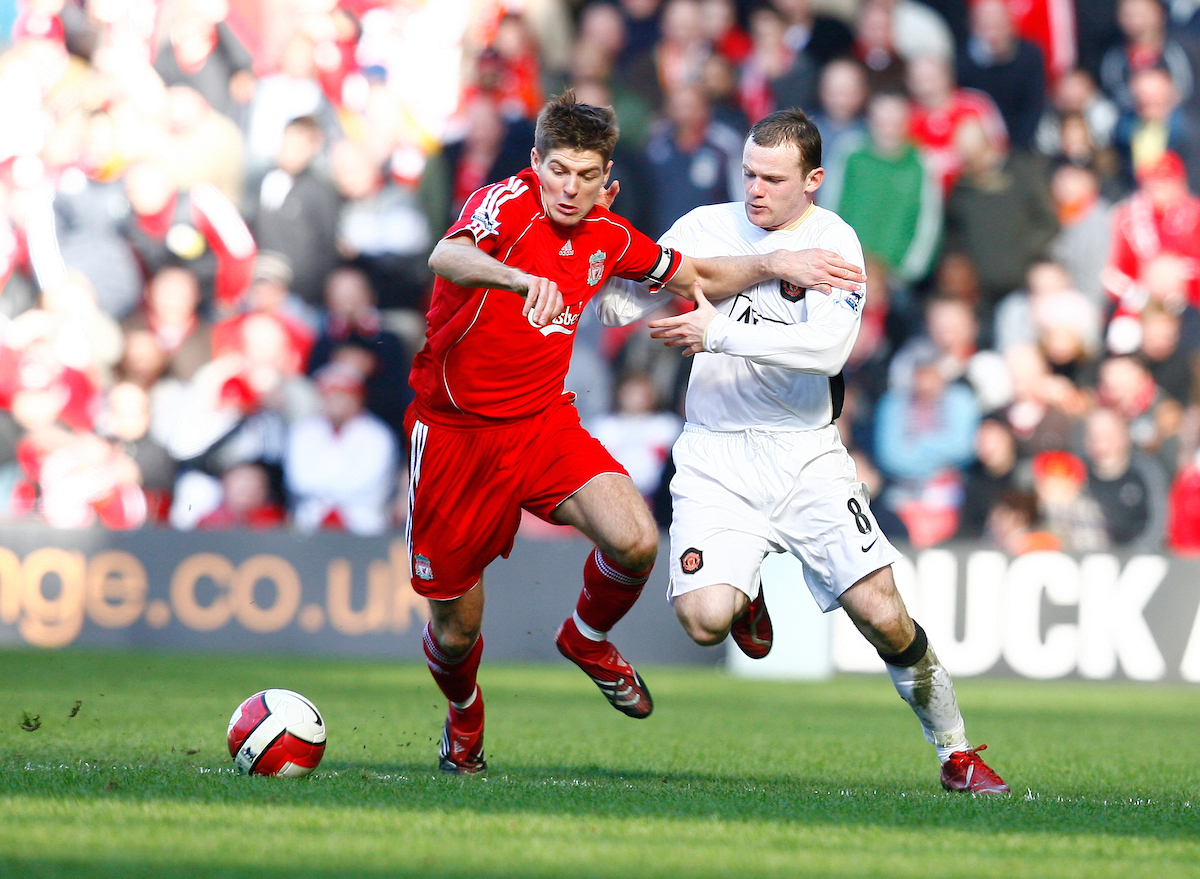 And yet, it's my reverence of the player that makes me cautious about Gerrard the manager. One thing to note about him and his Rangers career is that there is less being made of the fact it's Steven Gerrard, and he is seemingly integral to that process.
As a person, he seems more at ease with himself. He has lost the inner sense of unease that accompanied him through his 20s. Despite early and unfounded mutterings of players being upset about being held up to his standards, he has fully adopted the approach of the elder guard of his team.
His early season form in both the Europa League and Scottish Premier League has been impressive, but the more his reputation grows the less I see an eventual path to Liverpool opening. If anything, it feels quite the opposite.
Hypothetically, if Gerrard was to win the league with Rangers and advance to the last 16 of the Europa League this season, you would envisage some very tempting job offers to come his way in the summer.
Even if he was to stay at Ibrox, it would only feel a matter of time until he moved on. That means a return to Liverpool while Jürgen Klopp is at the club is now all but dead as a concept.
You might think that Gerrard's development is only positive in relation to his future Liverpool prospects, but I always envisaged a scenario where he would be part of Klopp's team before the German departed if that succession plan was ever truly on the cards. This is, in part, due to Klopp's lasting impact and legacy.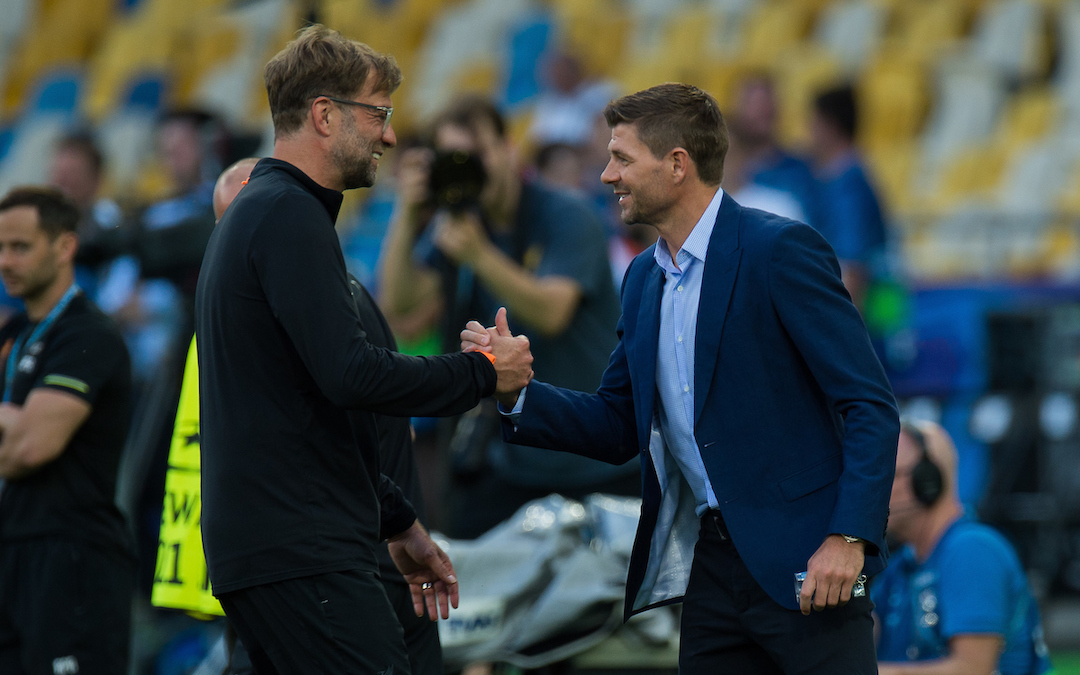 It feels like any outside choice in 2024 would potentially undo all of the changes made by the Liverpool manager which now stretch well beyond what happens on the pitch. Gerrard is now very close to being viewed as an "outside choice" in this sense.
Despite his stint at the under-18s, Gerrard would now find parts of Liverpool alien to the place he knew and left behind. For me, life after Klopp can consist of one of only two things: A revolutionary just like him, or someone who has worked closely with him and is strong enough to carry on his job in person and principles.
Right now, Gerrard is neither, and might never stand to be. That is not to say that the future Pep Lijnders or Maurcio Pochettino is either, and therefore compromise will be necessary and patience a must.
For now, I'll continue to laud the greatest footballer of my lifetime and be quietly impressed with his managerial steps from afar.
Steven Gerrard in many senses remains the modern-day Liverpool labyrinth personified. In a perversely fitting sense then, his potential Anfield future has become increasingly uncertain with every progressive step he takes.
---
🗣 Weekender: #LFC's Chance To Bounce Back In Brighton | #FreePodcast

🎙 @johngibbonsblog, @Adam_Smith_82, @jackiewillcox & @ThePaulMachin
🏆 @IanByrneMP from @SFoodbanks
🎁 @liverpoolgiftco

Listen free 👉 https://t.co/Vr5JfW5QC3
Subscribe 👉 https://t.co/cXuFmbDvp3 pic.twitter.com/QMaX1tGISu

— The Anfield Wrap (@TheAnfieldWrap) November 27, 2020
Recent Posts: