Josh Sexton's match preview ahead of Brighton vs Liverpool in the early kick off, as Jürgen Klopp's pleas to the broadcasters continue to fall on deaf ears…
OF course, a Saturday 12.30pm kick off – and not the first of the winter season either.
After Jürgen Klopp's post-Leicester rant about the fixture pileup that continues to knock his players down like toy soldiers, the TV companies announced their fixture changes for December.
To be fair to the broadcasters, they finally found the wherewithal to announce them in one fell swoop rather than continuing the excruciating process of announcing them at the last minute on a game-by-game basis.
But they clearly weren't listening to Jürgen when they announced The Reds' next Iron Man challenge. To summarise, for those who haven't seen the fixtures, imagine they'd picked the kick-off times that would piss Klopp off the most.
So it would seem like they've done their job properly then… For once.
In his press conference, Klopp looked like a man who was tired of flogging a dead horse. We record a podcast after every media briefing called The Team Talk and we like to analyse the manager's mood and deduce from that how training has gone in the buildup to the game.
I'm not sure we can take much from today, though. Or at least we don't want to. He looked beaten. Not by Brighton (yet, I must add for superstitious reasons), but by the key decision makers in the game who seem to have absolutely no regard for the lads who are making football the spectacle it is and therefore earning those pricks their paychecks.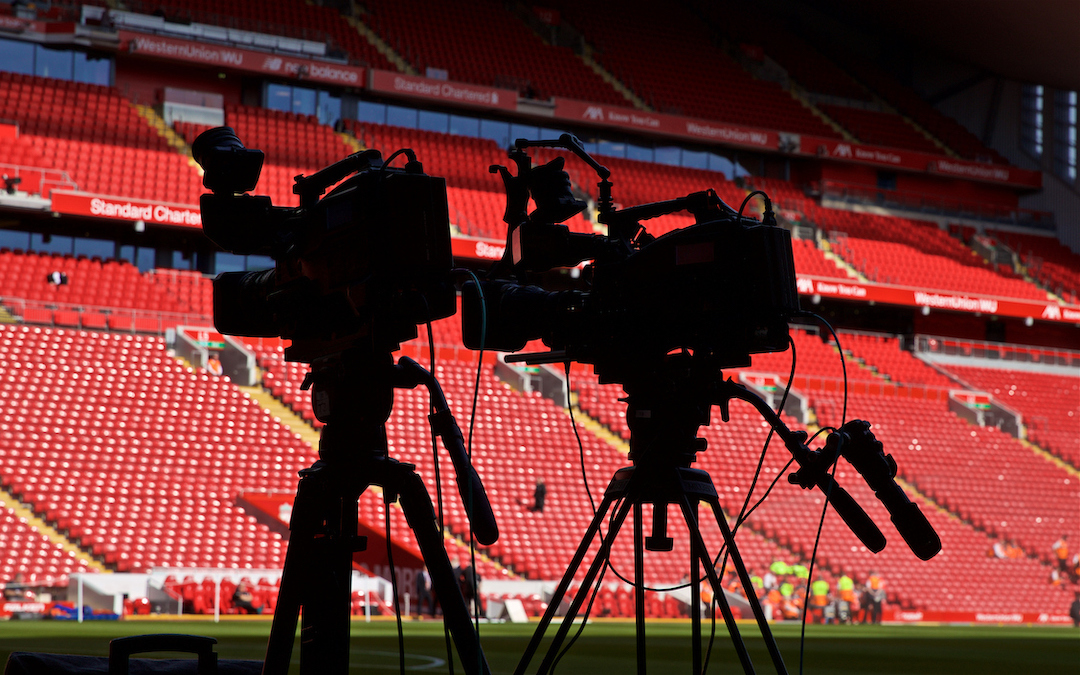 He was asked by journalist Karl Markham whether he'd "given up" trying to get through to the broadcasters. While I don't believe for a second that he has, I do think he's tired of that being the key line of questioning week after week.
Klopp would love instead to talk about Brighton, the job Graham Potter is doing, the lads being reunited with Adam Lallana, Alisson's 100th appearance for the club or any other mention of an accolade which gives him the chance to heap praise on his players.
But that doesn't make the headlines. He knows that and he's tired.
Regardless of whether he's tired or not though, it's a reality Jürgen has to live with. His lads are dropping like flies and nobody who can prevent that happening seems to care.
So woe is us, eh? No chance, mate. Klopp won't let there be any excuses or sob stories no matter who lines up on Saturday.
So who will line up on Saturday? Our guess is seemingly as good as the boss's right now.
The temptation would be to go with a similar lineup to Leicester, I imagine. So let's work backwards from there.
Naby Keita is one we know won't be fit, but we have the boost of two of our star men returning in Mo Salah and Jordan Henderson. Well, Henderson we suspect is. He has trained this week which is surely a good sign. I'm willing to stick my neck on the line and say we'll see him on the teamsheet come 12.30pm tomorrow.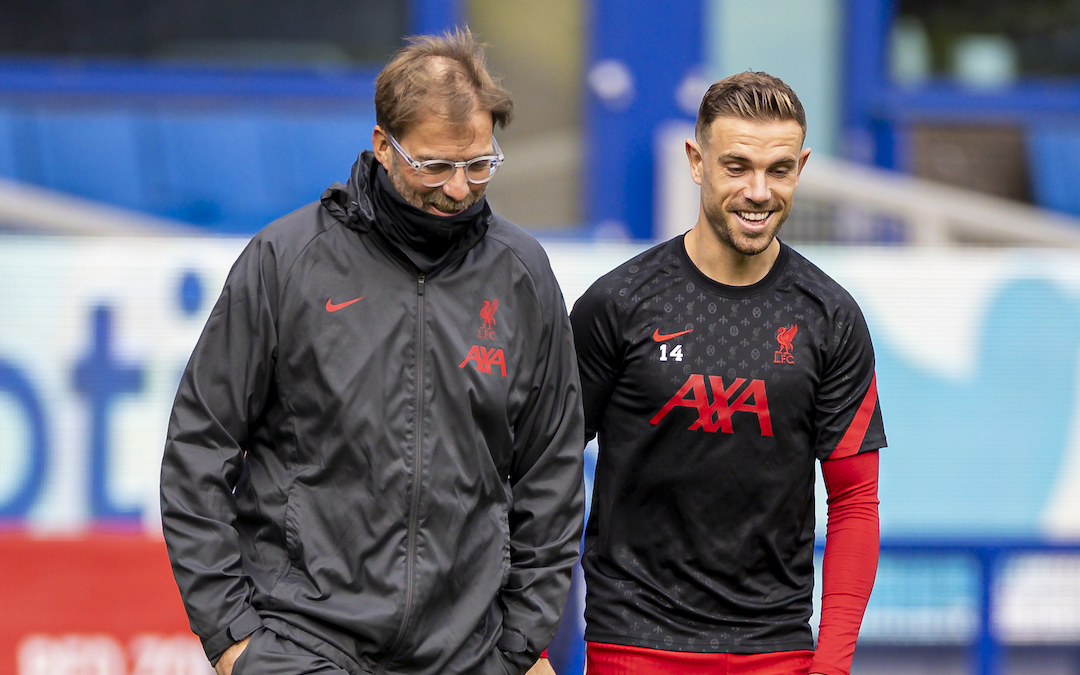 Let's assume again that Gini is asked to go again, and that the boost of having his captain back alongside him will see him through till at least the hour mark. Those two may be asked to do the work of three (and arguably more) as they did against Manchester City though. Or at least they will with my prediction which sees all of our firing fab four getting the nod.
The defence is still a huge headache for Klopp, though. Fabinho and Robertson got at least a bit of rest on Wednesday so can safely be slotted straight in for this one. But what of James Milner and Joel Matip?
Matip left the pitch on 85 against Atalanta having played the full 90 against Leicester. Whether he's actually injured or not, the chances of him being asked to but in a third big shift in a week feels unlikely. I'm expecting Nat Phillips to be given the chance to build on his man of the match display against West Ham.
James Milner pointed out after last Sunday's big win that he's prepared to take a lesser role for the sake of the team given his age, but the opposite is likely to be asked of him tomorrow. His third 90 minutes in his second different position in six days surely awaits.
We can continue to worry about the stacking up of injuries and the lack of let up in the schedule. And, while we now know the broadcasters frankly could give less of a fuck, we know it won't be used as an excuse.
The Amex Stadium holds the points, lads. And as hard as the telly companies try to make it for us, let's leave everybody with no doubt who all three of them belong to.
Predicted 11: Alisson; Milner, Phillips, Fabinho, Robertson; Henderson, Wijnaldum; Jota, Salah, Firmino, Mane
---
🗣 Brighton v Liverpool: The Team Talk | #NewPodcast | #LFC @jsexton24 is joined by @Ian1892T, @em_sandy & @camynwa97 to react to Jürgen Klopp's press conference…

Listen 👉 https://t.co/x7oZRc9A11
Subscribe 👉 https://t.co/cXuFmbDvp3 pic.twitter.com/h5K4aMkD1j

— The Anfield Wrap (@TheAnfieldWrap) November 27, 2020
Recent Posts: