It's a season like no other, but Josh Sexton asks if football's decision makers have done enough to consider that or if players are being looked after enough?
"A 45-MINUTE heart attack."
That was how one critic (gestures towards self) described the feeling of watching the second half of the draw with Manchester City.
It was the most nervous I've been watching a football game since the season was suspended back in March. I don't know whether that says something about me, my investment in football behind closed doors, or The Reds themselves.
What I do know is that football still feels different, but barely anything has physically changed besides the lack of fans.
A game against Manchester City is always one that gets my heart racing. What we've seen of the mammoth battles between Jürgen Klopp and Pep Guardiola has either been The Reds racing ahead to an early lead and having to hold on, City slowly and clinically picking us apart, or a complete tactical stalemate that has you on the edge of your seat.
With hindsight last night's clash obviously falls into the latter category, but honestly I'd convinced myself that the other outcomes were entirely possible as the game went on.
Liverpool came flying out the traps with their mad system and could, and probably should, have helped themselves to a few goals early on before sitting tight and trying to hang on. City started to grow into the game and eventually started to find ways to pick us apart, but were luckily missing that clinical touch on this occasion.
And yet all we're left with is the tactical stalemate that had us all on the edge of our seat.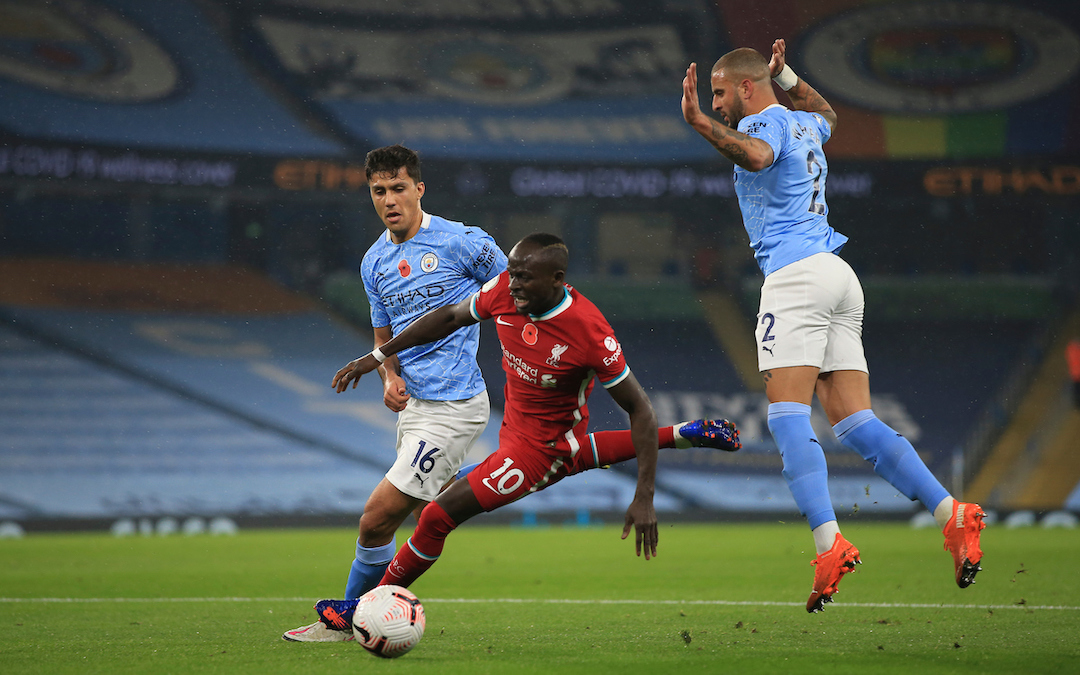 Except that's not all we're left with. Because there was something weird about this game.
At some point between the 70th and 80th minute – honestly, it's all an absolute blur at this stage – Bernardo Silva had the ball on City's right flank. He sort of just stood there for a bit before laying it back to Kyle Walker, who was approached at walking pace by Sadio Mane.
The camera displayed most of the players on the pitch in its frame and they all looked absolutely knackered. It was at that point my fears of a coronary should have allayed, as both teams appeared to have mentally shaken hands and called it evens, but apparently my mind likes to play tricks on my cardiovascular system.
Within the game, Alisson gave a nod to the bench while flexing his shoulder muscle, Trent Alexander-Arnold went down with a calf injury, Mo Salah sat on his haunches and winced while feeling his groin, and Andy Robertson limped gingerly back onto the pitch after a slight slip.
Oh, and Kevin De Bruyne put in a fairly innocuous challenge on Joel Matip (which was given as a freekick against us somehow), limped off the field for a bit and never quite looked the same.
The wear and tear of a high intensity football game? Maybe. And maybe the injuries sustained by Alex Oxlade-Chamberlain, Alisson, Virgil van Dijk, Thiago Alcantara, Fabinho and many, many more this season have left me feeling a bit on edge.
My point is that there seems to be a lot of injuries at the moment, and it's definitely not just my paranoia as the managers also seem to be more hyper aware of that fact than ever before.
We all knew this season was going to be a challenging one, but once again we're in a position where it feels like the key stakeholders weren't consulted when decisions were made.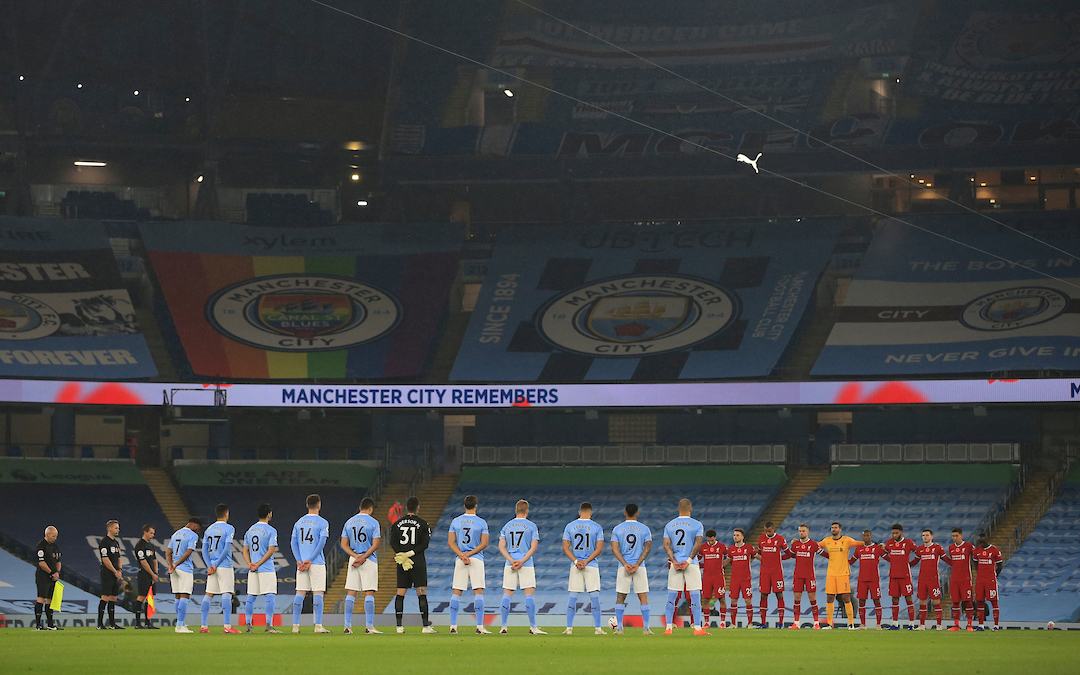 Perhaps the most pertinent point for me is that we're about to enter our second international break of the season in which a number of our players (it could be all or none to be fair, I've not paid that much attention) will be asked to play three games.
Last international break saw some of our lads featuring in games for their country on the Wednesday evening before playing in a Merseyside derby in the early kick off on the Saturday.
How's that for protecting your prized assets?
And while we're on the topic of assets, I know some casual observers of the game who come across this article may think something along the lines of: 'They get paid hundreds of thousands of pounds a week, why can't they just get on with it?'
Well, because they're still human beings. They're being asked to give their all, at the highest level of our sport, too often in a short space of time and we're at a very high risk of seeing one of the biggest injury crises the Premier League as a whole has ever seen – that or complete burnout across the board.
Football feels a bit different these days partly because it's a part of the context of this mad reality we're all living through. The problem is the people in charge are trying too hard to make it all run like normal. There's been little to no compromise (not even on the substitutes rule, but that's a piece for another day) and barely a second thought given about how the footballers will cope.
We're the lucky ones, in a way. Oh yeah, we've got more games than most to contend with, but we've got a big squad and a manager who cares about his lads. He'll do everything in his power to make sure his players are properly rested as often as he can.
It's just a shame those with all the power didn't bother before we got to this point.
---
"In reality Klopp and Guardiola seem to have been concocting a battle plan together. They both came out with a concerted effort to say we need to talk about this."

🗣 @RorySmith On 'The Moment'

📱 Subscribe to watch in full 👉 https://t.co/oaOWcUzrlr pic.twitter.com/EqGovEtU2q

— The Anfield Wrap (@TheAnfieldWrap) November 9, 2020