IT is not particularly original to say that 2020 has been a strange year.
However, it's no wonder that football in particular has been told that it needs to go home because it's drunk, as seemingly after every new bizarre score, the next game requests that you hold its beer.
It all came to a head on Sunday, with Manchester United being spanked 6-1 at home by Tottenham, only to be the hors d'oeuvre before the all-conquering Champions of England and the world, the mighty Liverpool FC, lost 7-2 away at a team that would have been relegated just a couple of months ago if not for faulty technology.
It was a deserved thumping. Aston Villa executed their game plan perfectly and were ruthless in putting The Reds to the sword again, and again, and again, and again, and… You get the picture.
This was by far Liverpool's worst night as a defensive unit since Jürgen Klopp arrived, but some of the warning signs have been peeking through for a while.
Virgil van Dijk is unquestionably the best defender in the world and, in the main, remains as imperious as ever. At times since behind closed doors football began, though, it has been like seeing Thanos working in Aldi. Instead of cowering in fear, strikers have been going up to him and asking where the frozen peas are.
Joe Gomez's form hasn't been as strong recently as it was previous, but with Joel Matip perennially injured, he has little choice but to try and play himself back into the player we all know he can be (and in fairness, the player he was just last week against Arsenal).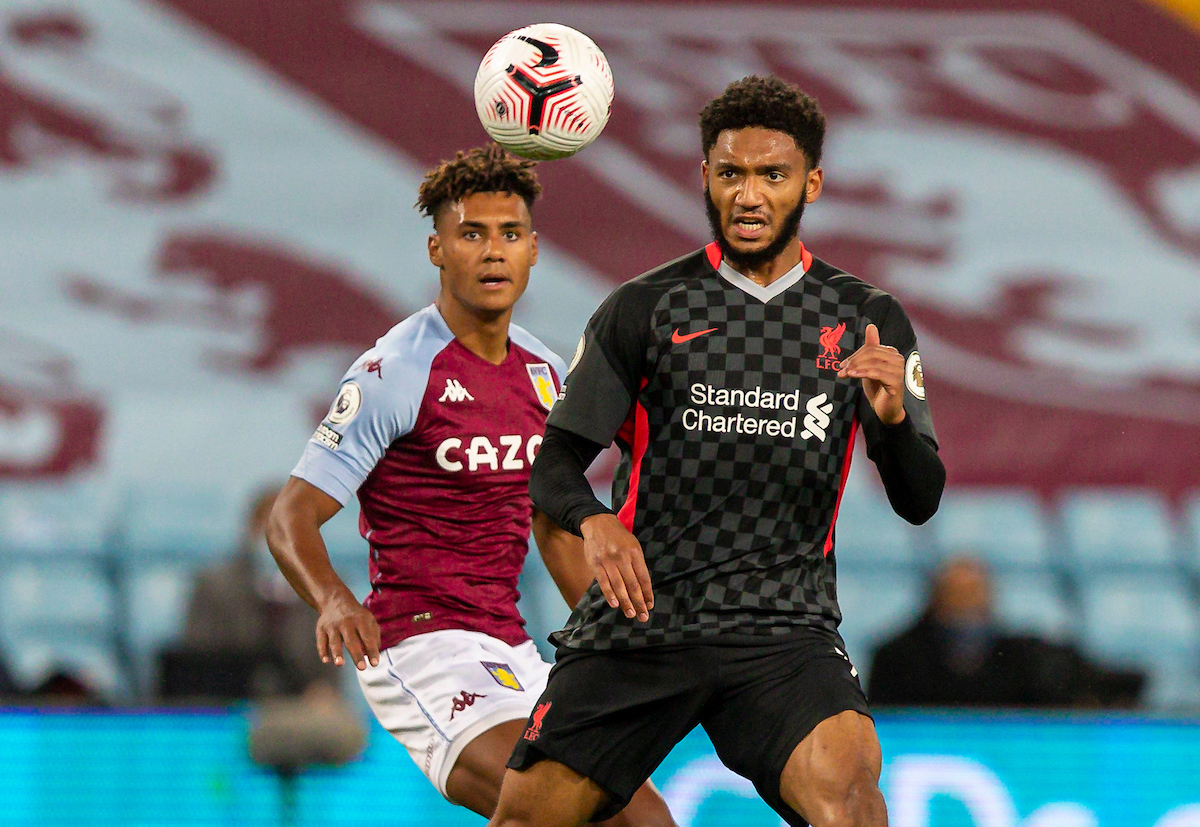 They aren't the only two by any means, with the goalkeeper, full backs, midfield and even forward line needing to take their share of the blame, because as Klopp will tell you, the whole team defends (or is supposed to) as one complete unit.
Liverpool's players will need to recover away from one another during the international break, with league leaders Everton on the horizon in the second behind closed doors derby to take place at Goodison Park this year. It seems improbable to be like the last one, or the two preceding that, all of which ended 0-0.
The visitors will certainly have to come up with some kind of plan for stopping in-form striker, Dominic Calvert-'Lewindowski'… 'Lewindowski' (Thomas Muller face).
On top of that though, it seems unlikely to be goalless because, well, no games are goalless anymore. Four weeks in and we still haven't had a single 0-0 draw in England's top flight.
There are just so many goals all over the place at the moment. You keep finding them in your pockets days later, like sand when you've been to the beach.
Since the first weekend of the new campaign, there have been weird scores. Leeds being involved in two 4-3s in their first two games, Spurs winning 5-2 at Southampton and then hitting another six at Old Trafford. West Brom 3-3 Chelsea was an odd one too, and was followed by Manchester City conceding five at home to Leicester the next day.
In the first four matchdays of the 2018-19 Premier League season, there were 116 goals scored. Last season at the same stage, there had been 113 goals. In the first four matchdays of this season, there have been a remarkable 144 goals recorded, even with two fewer games having been played (Man City, Man United, Villa and Burnley didn't play in the first week).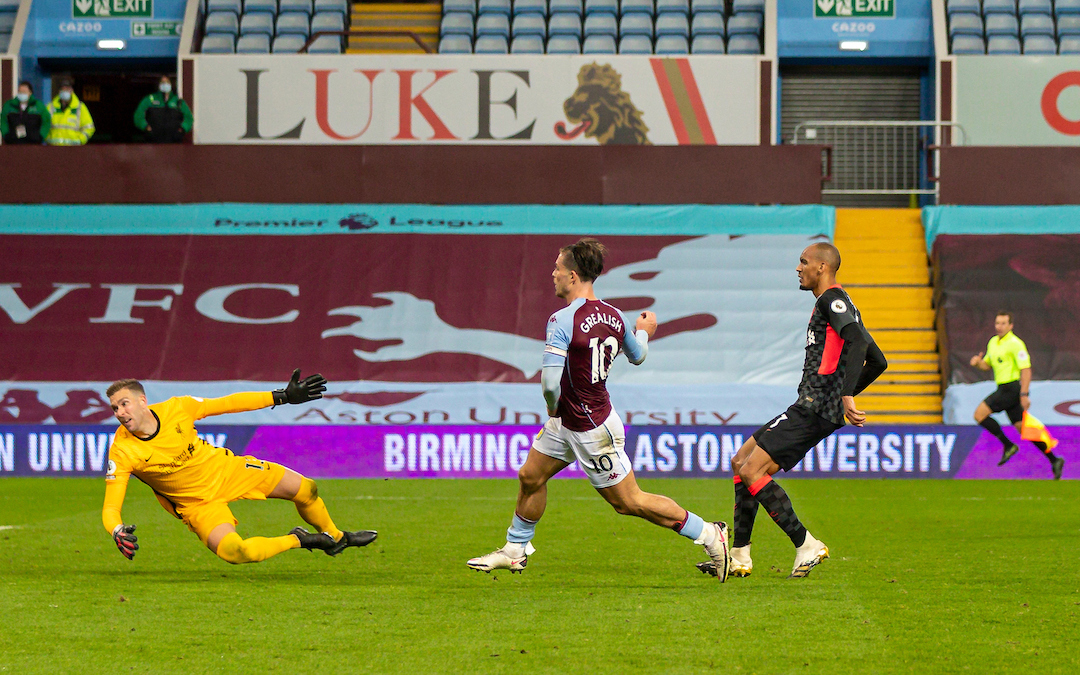 There have already been seven games this season that have featured seven or more goals. The people working the scoreboards are complaining of finger cramps.
So, just why are we seeing so many goals all of a sudden?
The obvious criticism has been of the standard of defending. Some teams have thrown money at the problem, while others have bemoaned not being able to throw money at the problem. Perhaps the lack of realising that some coaching is occasionally required could be the real problem.
There has also been a suggestion that the lack of a proper pre season is to blame. Maybe it is, but then coaches knew this would be the case months ago, and surely could have accounted for that. Or maybe they just didn't think their defenders would forget what they were doing only a few weeks earlier just because they went to the Bahamas for a week.
In Liverpool's case, many are blaming the use of a high line. That would be the high line they have been using for at least a year and with which they ended their 30-year title wait.
OK, that is a tad facetious. Sunday's hammering was partly due to having a high line, but predominantly because having a high line only works if your midfield and attack press properly. They didn't, and so it became easy to get through.
That doesn't account for all kinds of teams conceding all kinds of goals right now, though.
The theory I have is simply that a lack of fans in the ground is the main ingredient for why we are seeing more goals.
It's not just that goals are being scored, it's that so many of them are down to really careless errors. Woeful positioning, sloppy passing, ill-timed bum scratching, whatever it may be.
Elite defenders need to be on edge. They need the fear of thousands of eyes directly on them to maintain the incredible levels of concentration it takes in the Premier League. Without those voices of dissent, some appear to be switching off at key moments far more regularly than usual, perhaps subconsciously aware that the worst criticism will be a "fuck sake" or two from the touchline, rather than a cauldron of them from the stands.
As well as this, many strikers are looking deadlier than ever. On top of big errors, we are also seeing some wonderful strikes and ice-cool finishes. Without the stress of knowing that a miss can lead to the same kind of mass negative feedback, attackers seem to be much calmer in their finishing.
I also have a similar theory about the lack of crowds and the number of penalties being awarded, also leading to more goals. It's not just the handball rule.
In the before times, it seemed that referees were often so keen to show that they wouldn't be influenced to give penalties whenever home fans screamed for them that they forgot to base the decision on whether it was actually a foul/handball or not. With no fans, they're mostly just taking each incident on its merits, rather than worrying about looking strong willed.
That is unless it's Mo Salah who is fouled, of course.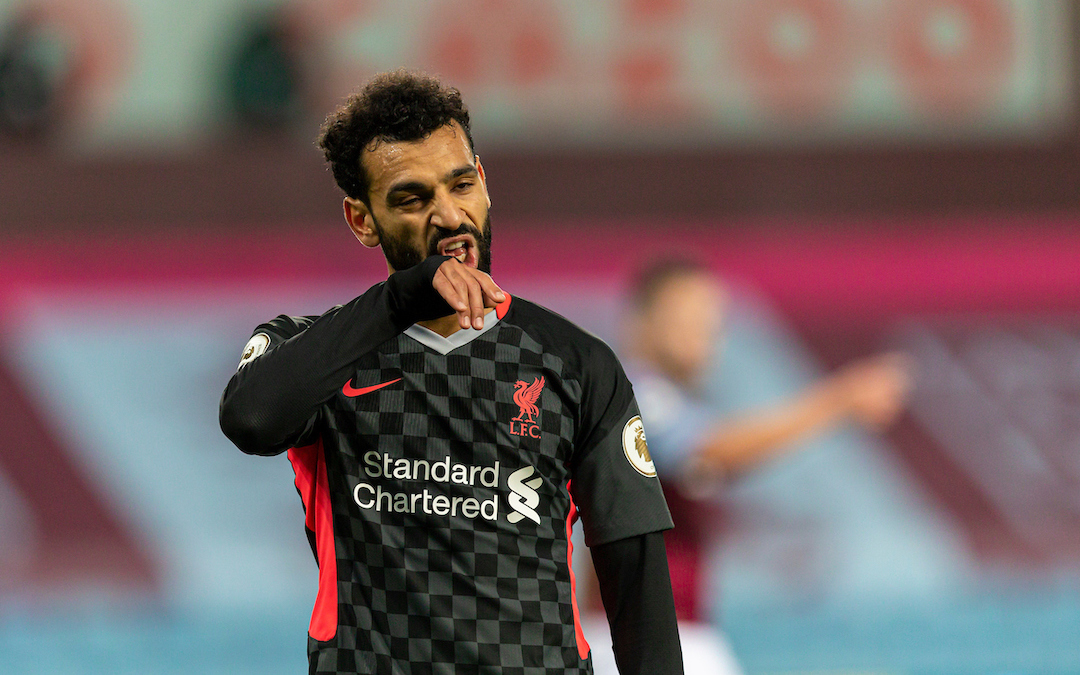 More goals equals more excitement, right? For neutrals, probably, but is there a danger that goals will start to lose their impact if this continues? Will fans really be able to lose themselves in the moment if a goal goes in, particularly early on, knowing that there's a good chance there could be another four or five on the way for either side?
It won't just be Jürgen Klopp and Ole Gunnar Solskjaer who are furiously trying to make sure that the many, many, many mistakes of the weekend aren't repeated. Most managers in the Premier League will be unhappy with the lack of control their teams are showing in general, and the race is now on to become the first to get up to full speed.
Everton are making the early running, but we could easily see them getting biffed by someone soon too, especially if Jordan Pickford remains in goal.
The extent of the humiliation for Liverpool at Villa Park should hopefully be the ice cold water and slap in the face that they need. That said, they are also just the latest victims in this bizarre new version of football.
It is quiet, it is unpredictable, and it is bananas. If they can make sure this is just a one off and rediscover anything close to the imperious consistency that they showed through most of last year, there's no reason why they can't still go on and retain their Premier League title.
There are significantly more important reasons why football needs fans back sooner rather than later. Until we get there, though, don't be surprised to see a few more outlandish scores popping up…
…'Lewindowski'! Like Lewandowski, you see!
---
"The high line is not new, it's been a potent weapon. Liverpool are the best around at offsides per 90."

"There's a big picture. High risk, high reward. But when it goes bad, it looks ugly! 7-2 ugly!

📱 Download our app for therapy, when you're ready 👉https://t.co/v3xcfwjq7C pic.twitter.com/97dvXPy1QD

— The Anfield Wrap (@TheAnfieldWrap) October 6, 2020