ANYTHING good on telly last night?
I've been watching a show about competitive BBQing in America on Netflix recently. It's aptly named The American BBQ Showdown, and to be honest I wasn't expecting there to be as much drama as there has been on it. Twists coming out your ears, mate.
Speaking of unexpected drama, and to slightly misquote Jamie Carragher on commentary, what was going on there? And how, for a second, do you even try and analyse it? The best I've been able to muster up since is an inaudible grunt, so fair play to Carra.
The Premier League, like The American BBQ Showdown, loves to throw in the odd twist, particularly in the year of global pandemics and such. I thought the Barclays had peaked when David Moyes masterminded his West Ham side to a 3-0 away win at Leicester via Zoom, but then Ole Solskjaer took the wheel and oversaw some car-crash defending.
To be honest, I was stone faced as I watched Manchester United get ripped apart by Tottenham Hotspur. Not because I feared the karma with us being the next game or anything, more because if you told me before the season started that they'd lose 6-1 at some point it wouldn't have seemed far fetched to me.
They're a complete mess top to bottom and, even given the conclusion of yesterday's games, are frankly none of our business – no matter what Chris Waddle says.
To be fair, if you'd told me that Liverpool would let in seven and lose by five against a side who escaped relegation by the skin of their teeth last season, I'd have assumed the prediction came from Waddle himself.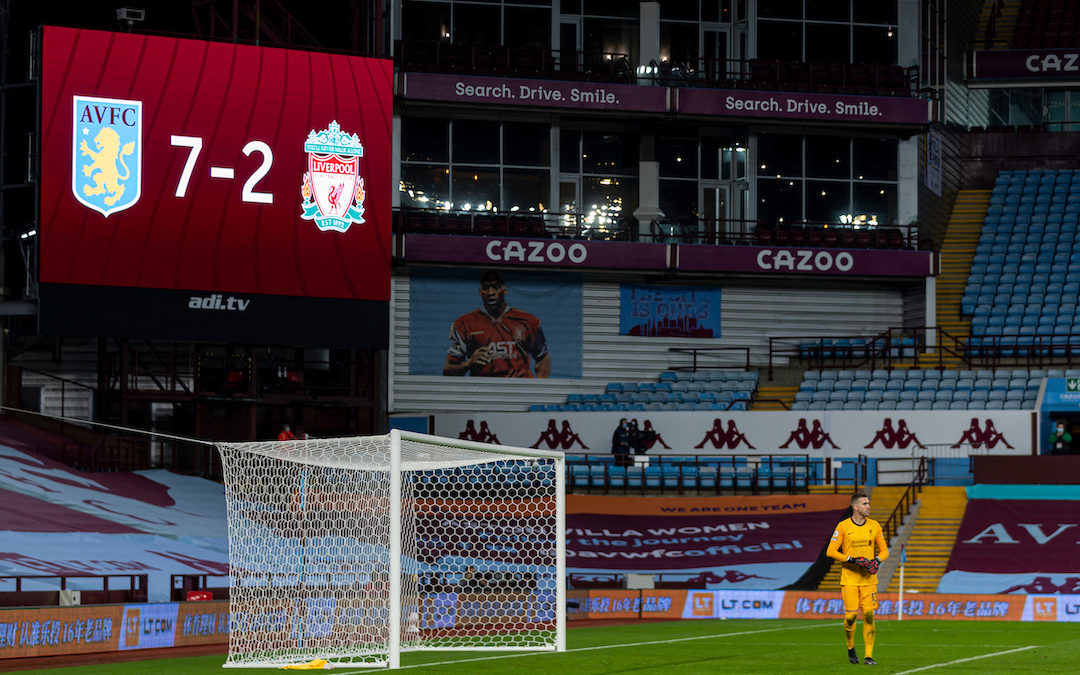 I'd underestimated Aston Villa heading into the weekend's game. Not because I think they're a bad side or anything, I just thought that ultimately whatever they do Liverpool will have too much for them. That's been our story for the last few seasons, and I'd seen nothing in the first few weeks to suggest any American BBQ Showdown twists were on the horizon.
The problem is that we're on top now. As cliche as it sounds, and it's only cliche because it's true, but we're the league's biggest scalp. We've been a good team for years but we've not had the ultimate crown to go along with it, and now that we do that idea is enhanced.
When you're the biggest scalp you're going to get teams who throw everything they have into preparing to take you down. You become the next best prize.
I expected us to drop points this season. Partly because I actually think, contrary to what is seemingly popular belief, that this summer has done little to enhance the title hopes of any of the other challengers. That is to say, I don't think any of the teams really strengthened where they needed to, or have done enough to bridge the gap.
Why does that mean we'll drop points, you ask? Well, I believed that a second season of having little competition would lead to a little bit more complacency. That, I believed, would creep in against some of the league's lesser lights and we'd not hit the heights of last season – though my prediction was and still is that we'll be on top come what May.
Liverpool were complacent, to a degree, against Aston Villa. But they were so much worse than that. They were completely figured out, scalped by a side who had done their homework and passed the test with flying colours.
The Reds' high-line defending, which will be picked apart in the coming days but ultimately has been a big part of our success which must be remembered, was completely and utterly decimated.
While walking that tightrope in terms of our defending has been one of the keys to the titles we've witnessed the last few years, a tightrope is a tightrope and at some point you're going to fall off it.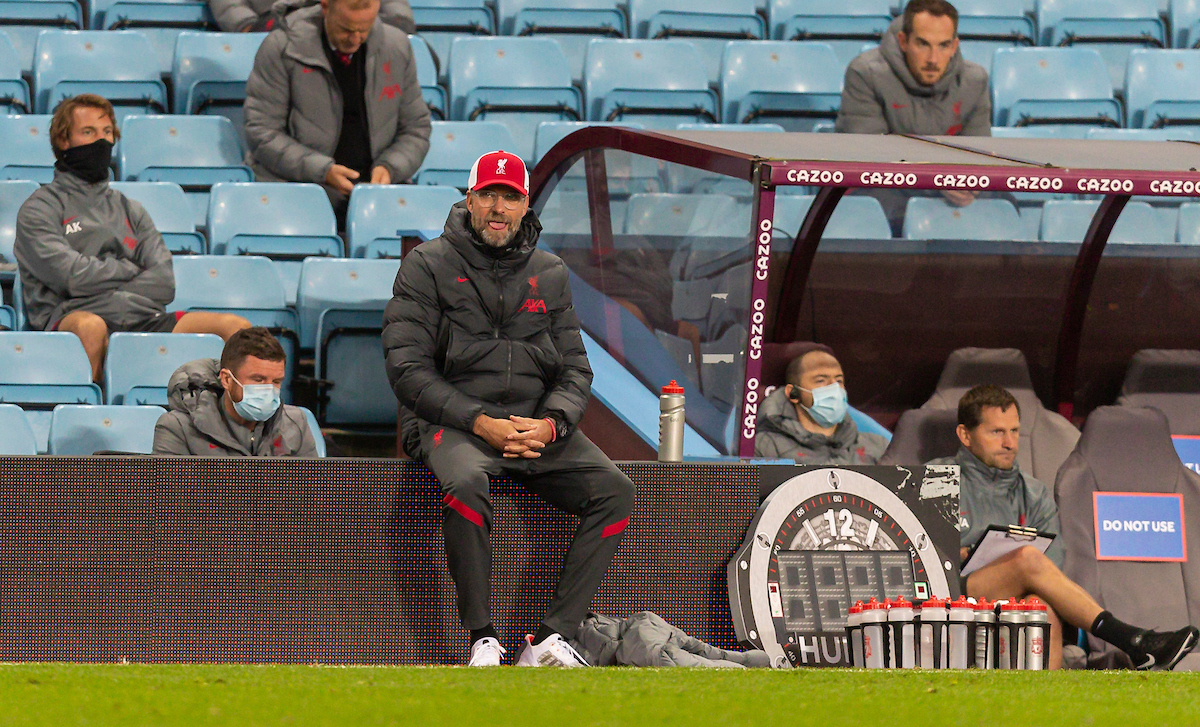 Yesterday's tightrope fall reminded me of something off Takeshi's Castle; Ollie Watkins as the Emerald Guard with all his soldiers just pinging footies off our players before watching them fall into the net.
We've talked in the past about Jürgen Klopp and his team's need to have a Plan B, but we got to a point where the Plan A was so good that Plan B hadn't even been spoken about since the Defamation of Strickland Banks (one for my generation there, soz).
Without going too heavy on the cliches, football works in cycles and even the best laid plans go awry. Liverpool have flown oh so high but the cyclical nature means that eventually teams are also going to find ways to beat us. Klopp and co need to figure out how to make that happen as little as possible and to make it a little less damaging next time it does.
There's no reason not to trust them, as a collective.
So where do Liverpool go from here? Hopefully that humbling makes them realise all that comes with the tag of being Champions. Teams will come at us with a detailed plan to upset us, and more games are going to end up being about disrupting that plan and earning the right to play, rather than thinking we can just simply swagger on through.
The reaction is what we're all looking forward to, and there's no sweeter stage to set your marker down than during a Merseyside derby.
Villa may have spoiled our Sunday dinner, but I've watched more than enough of The American BBQ Showdown to know that you can rescue food that leaves a sour taste and still come back to smoke the competition.
---
✅ Too many high value opportunities for Villa
❌ Liverpool's centre midfield non existent
❌ Too Many LFC Shots from Distance
❌ Lack of Jack Grealish Plan@Knox_Harrington on The Shape 🎥

📱 Download our app for this and all our reaction to Villa 👉https://t.co/v3xcfwjq7C pic.twitter.com/wULjgpJNeg

— The Anfield Wrap (@TheAnfieldWrap) October 5, 2020