JÜRGEN Klopp didn't want to talk about it.
After everything that occurred at Goodison Park on Saturday, the Liverpool manager did not want the deserved praise of one of his star player's achievements to be overshadowed by the other talking points.
Now that the dust has settled a bit, here's an article about Mo Salah hitting his 100th goal for Liverpool Football Club, and it won't mention Jordan Pickford, Virgil van Dijk, Richarlison or VAR… Apart from just there.
The Egyptian King arrived in the summer of 2017, and fans were excited. The announcement video almost brought down Twitter as the cheeky smile of the man himself declared "Salah announced."
This wasn't seen as an earth-shattering signing from Liverpool at the time, though. This wasn't like when the club went on to sign Van Dijk (OK, also apart from there) or Alisson Becker. It was just another fast lad added to the frontline options. Would he be a starter, or just provide extra options when the famous front three of Bobby Firmino, Sadio Mane and Phil Coutinho needed a rest?
Oh, he's one of the most devastating goalscorers on the planet is he? Cool.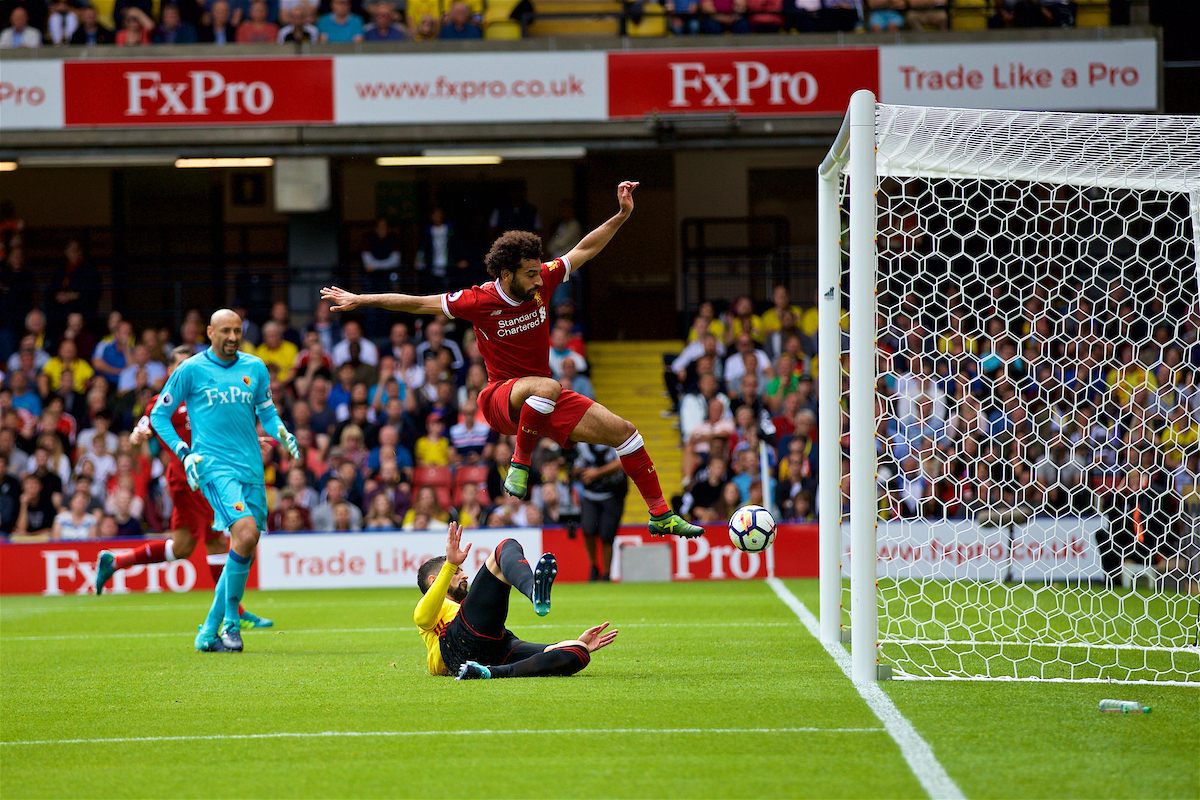 I remember being disappointed when Chelsea pipped Liverpool to Salah's signing in 2014. We had seen glimpses of what he could do at Basel and it seemed like another nippy winger was exactly what Brendan Rodgers's title challengers needed for their all-action style.
I never thought he'd turn out to be like this, though. Even at Roma where he thrived, he was still ultimately an assist machine. Using his pace to get to the byline before cutting the ball back to Edin Dzeko for a tap in was his go to. Salah scored a few himself but, playing out wide, I presumed he'd be tasked with getting bigger numbers out of Firmino.
I was wrong, 'twas the other way round.
From his first goal at Watford when he showed determination to get there first and bundle the ball over the line, to Saturday's arrow-like effort at Everton, Salah has been every bit as important as any other player brought to the club since Klopp arrived.
The 28-year-old started his Anfield career as if he'd been kept on a leash until that point. A capable character actor who wanted to be the leading man, and his manager was more than willing to give him the part. He has backed that self confidence up, and then some.
His first season was incredible, netting 44 times in all competitions, and he remains the only player to hit 32 goals in the Premier League in a 38-game campaign. These were Lionel Messi and Cristiano Ronaldo numbers.
Some have labelled him selfish in his quest for goals, but I am yet to see a world-class goalscorer who isn't. There have been occasions where he has shot when he probably should have passed, but you're also talking about a player who has registered 41 assists to go with his 100 goals.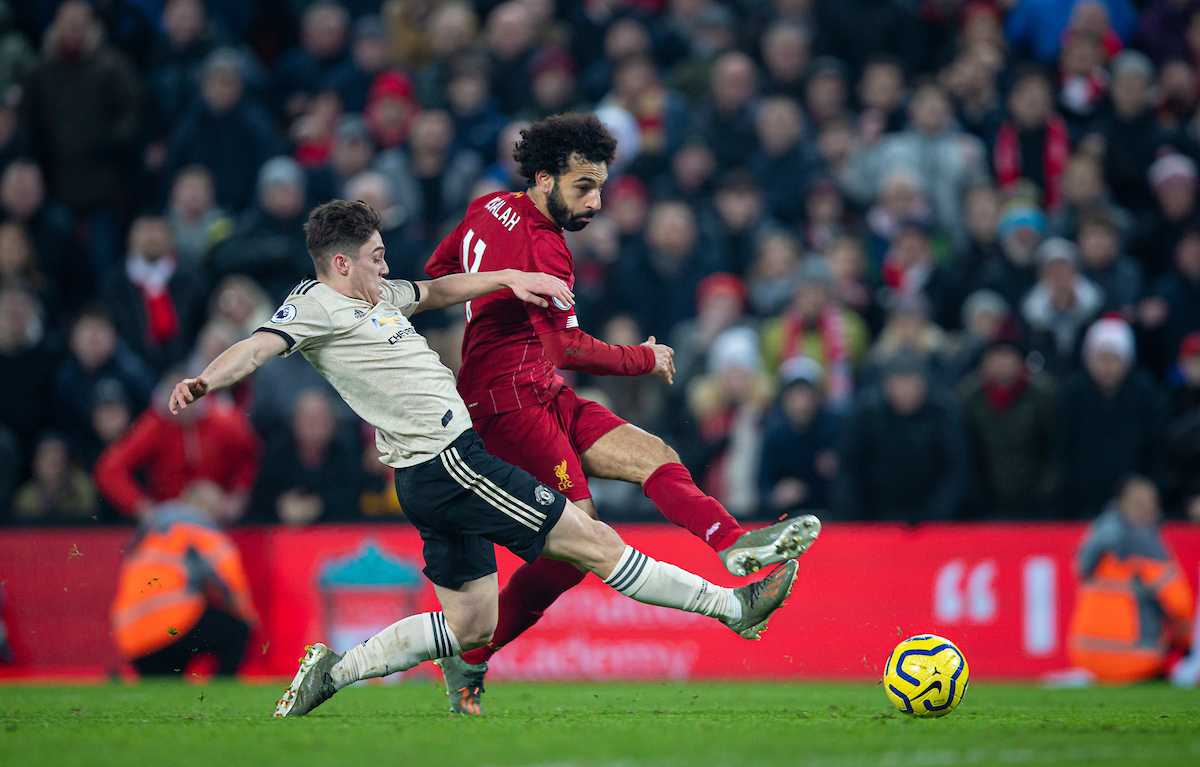 I first saw him in the flesh when Liverpool entertained Watford at Anfield on a snowy winter afternoon. The temperatures were arctic, but this African wonder was turning his opponents inside out as he put four past the tormented visitors. It was like watching LeBron James playing basketball against sacks of expired meat.
Perhaps the defining moment for Salah in that first year was as he stood and celebrated at the Etihad Stadium, arms outstretched in front of his adoring fans after he expertly lobbed the ball into the Manchester City net to effectively put Liverpool into the Champions League semi finals.
It was the first time I remember him not smiling from ear to ear when he scored. It felt like the moment that the player himself realised just how good he was. "Guys, I don't want to alarm anyone, but I think I might be a genius". The travelling Kop just looked back at him and said" "Yeah, you are lad. Now hang on, I've gone upside down."
The heartbreak in Kyiv as his Champions League final was ended through injury only served to motivate him and his teammates to go again, which they did as they lifted the trophy in Madrid 12 months later. Salah slamming home the early penalty against Tottenham felt like a real full circle moment for him, and he had his first medal.
The goalscoring levels of the first season were always likely to be unsustainable, but he has proven himself to be far more than the one-season wonder many rivals hoped he would be. Salah scored 27 in his second year and 23 in his third, which are respectable numbers, but it was the importance of some of those goals that people remember.
His thunderbolt against Chelsea in 2018-19 and his late goal against Manchester United last season will live long in the memory, and here he is now in his fourth season at the club with a European Cup, Super Cup, World Club Cup and Premier League medal in his collection.
When he signed for Liverpool, the former Chelsea man said he had unfinished work in England. The Premier League had not seen the best of Mo Salah. It's safe to say that it has now.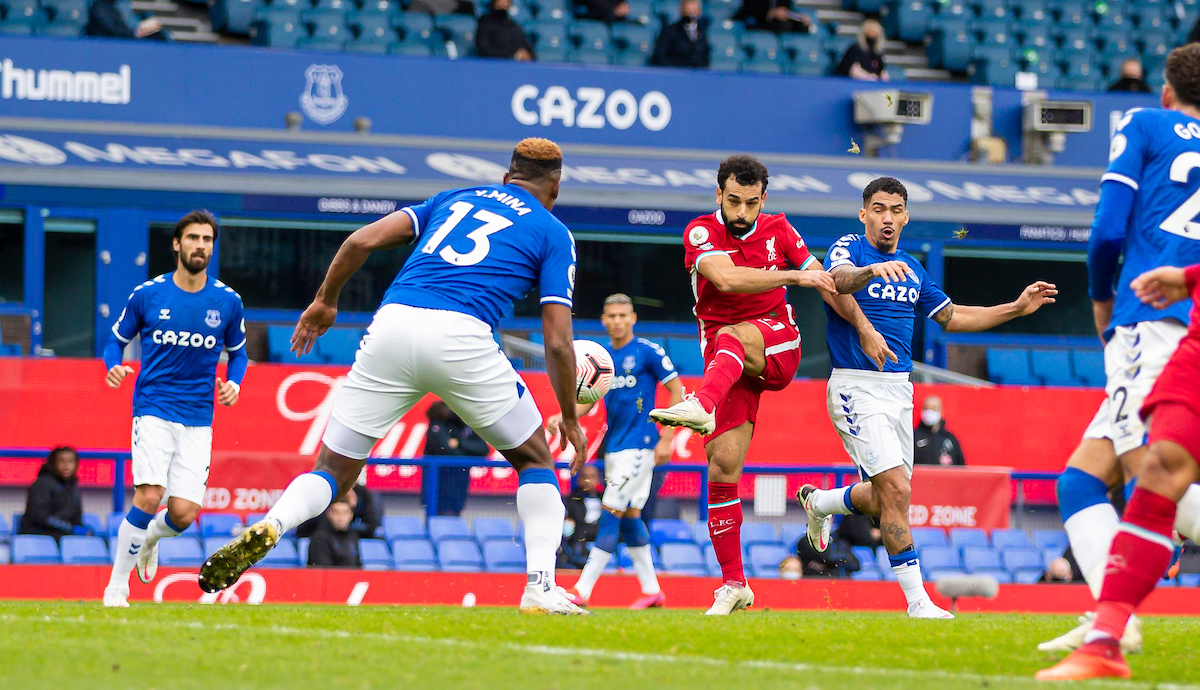 So, what does the future hold for Liverpool's number 11? He has started the new season as if he means business, bagging six goals in five league games already. With Van Dijk out (argh, I did it again), Salah getting close to his remarkable first season levels would be rather handy.
Dejan Lovren's best mate has built quite a legacy since arriving on Merseyside. He went from interesting prospect at Basel, to arguable flop at Chelsea, to very decent option at Roma, to absolute world superstar at Liverpool.
Salah deserves to go down in history alongside the great names to have graced the historic club. He is just the 17th player to reach a century of goals for The Reds, and managed it in the third fastest time.
And, to the best of my knowledge, none of those other club legends have dressed up as Mr Incredible for their daughter's birthday. I'm not certain about Kenny Dalglish, but sure Kelly Cates can confirm.
In decades to come, Liverpool fans will tell their kids and grandkids about The Egyptian King and his ability to put defenders on their backsides with just a little wiggle of the hips.
Here's to the next 100.
---
"It's the pure joy that he can put anything in the net at any given moment."

"It's a privilege to watch him play for Liverpool."

⚽️ On Mo Salah's 100th goal for Liverpool…

📱 Subscribe for our reaction to Everton and build up to Ajax 👉 https://t.co/oaOWcUzrlr pic.twitter.com/pGzjjp8X4n

— The Anfield Wrap (@TheAnfieldWrap) October 19, 2020