I GO to places in my head.
In these abnormal days when it's hard for any of us to be on our travels, I remember what it was like to go by train or plane to some other city and exist in a place that isn't Liverpool. I go in my head.
I went to Amsterdam in my head tonight. I went with you. And all of you. Everyone was there, understandably, given the solid gold classic European Away that Ajax versus Liverpool represents. We drank on the train there and my god will we be drinking on the train back. If we aren't staying the night. The nights. The many nights.
That was a game of football. From Sadio Mane's magical feet, to the nervous goalkeeper holding on to every ball that came near him, and crazy off-the-line clearances, it had everything. Even treble substitutions under biblical rain that made the team look like a slightly mad collection of players. But even this slightly made collection of players can, as James Milner said, grind out the win because they are undeniably good.
There are many Liverpools. Tonight we got to watch what is probably my favourite, the one which has certainly defined English football for the last two years. The gnarly Liverpool.
My god we were gnarly. Made of absolute oak and not caring in the slightest what anyone thinks of anything. I loved it tonight, you know. Loved every second of it. Two excellent sides knocking absolute lumps out of one another but one that bit gnarlier. That bit more oak.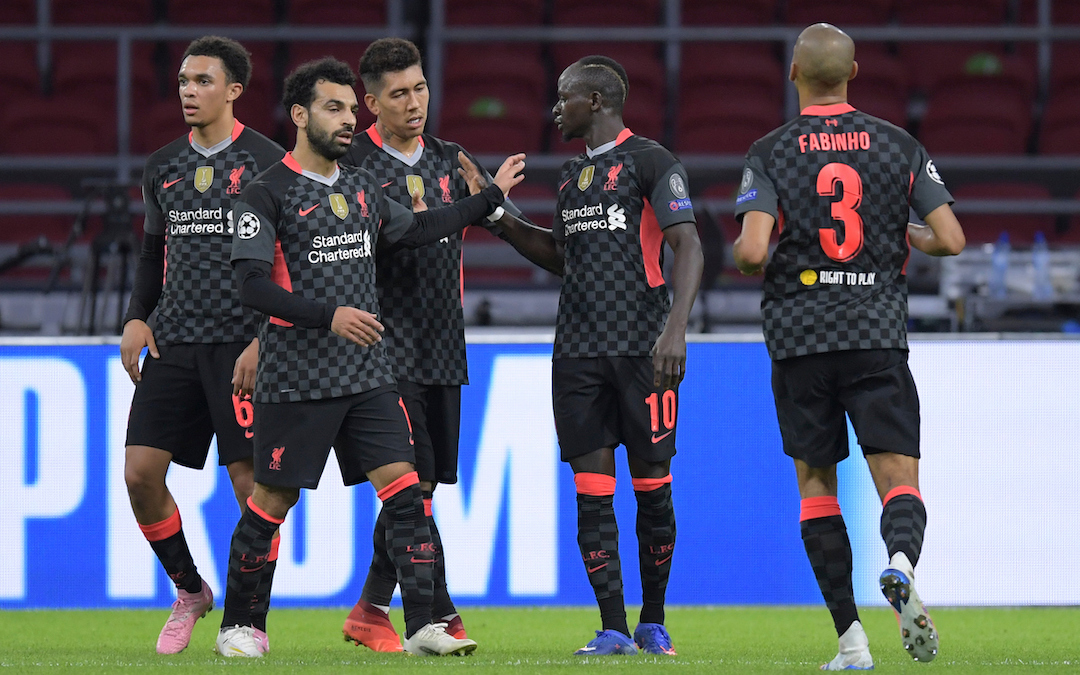 Ajax Amsterdam were good and probably should have hit the back of the net if not actually scored. (Had the one Adrian saved excellently from close range gone in it is touch and go if it would have counted.) They performed admirably. It was intriguing to watch them charge at Liverpool, hunt Liverpool down. I suspect the Liverpool coaching staff will absolutely adore the video of tonight; adore the good and the bad from it.
But Liverpool were never ever weak. They were never, ever uncertain. Even when Liverpool were wrong, which they were at times, they were emphatic about it. The reason Liverpool keep the clean sheet is that they back themselves and they want that clean sheet across the board. Liverpool had something to prove. And if you give these lads something to prove, well, expect the proof at your door, signed and sealed.
Fabinho was immense for 90 minutes but especially the first 60 or so. His ability to win the ball outstrips most footballers in the world but over and over again he tackles brilliantly; certainly. He waits until the perfect moment but then the ball is his. He never sweeps in authoritatively but what he does is almost more punishing to forwards. He wins decisively what should never be near decisive. It was never always his ball. But he always wins the ball.
Joe Gomez doesn't settle as quick as you would like but does emerge from the contest magnificently. His second half performance was tremendous. He can't always win the first ball as cleanly as you would like but he is there for the second. His recovery pace is constant in both directions. As he grew so too did Liverpool's hopes and then expectations of keeping a clean sheet.
The clean sheet mattered. On a number of occasions Liverpool allowed good chances to counter to come to nought. In doing so, on each occasion, they placed the responsibility for the points at their central defenders. Every failure to convert or to create meant that there was only one way home for The Reds.
In the end, in a game which was oddly open, in a game which was quite end to end, in a game which constantly felt on the verge of seeing an excellent opportunity created or allowed or both it took an own goal to settle the affair.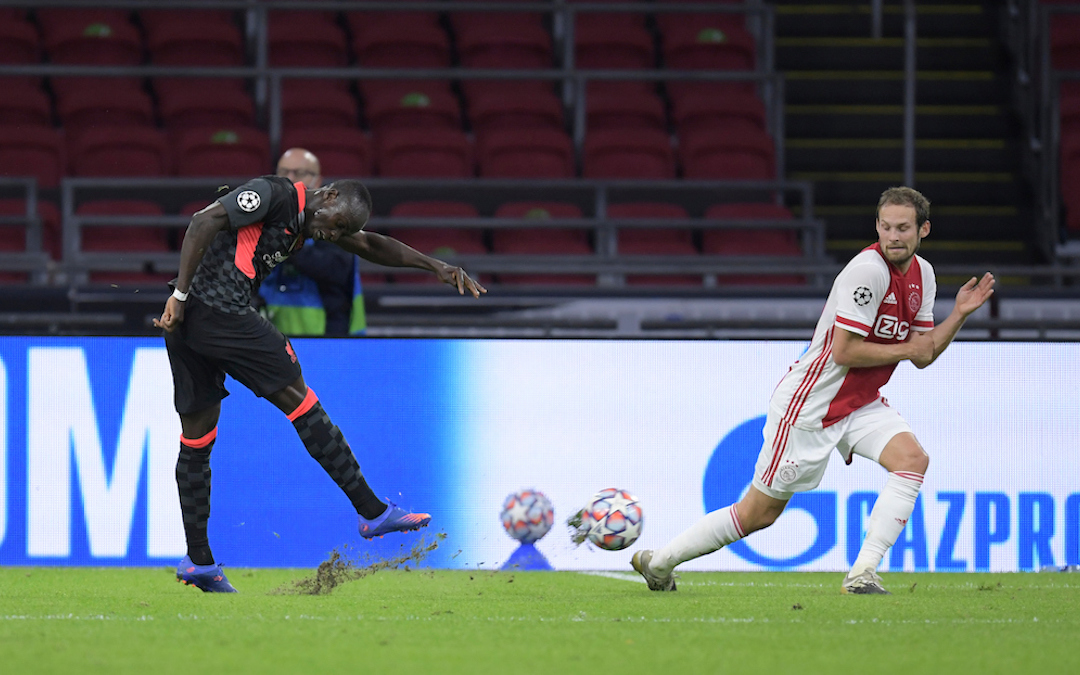 Remove featured image
It was Liverpool's first game without Virgil van Dijk and therefore will be seen through that prism. And through that prism Liverpool's defenders stood tall and strong and true. That goes beyond the two central defenders. Both full backs defended admirably when called upon and Andy Robertson drew the play and picked up the pace in all the right places. James Milner and Gini Wijnaldum spent 90 minutes offering that one more shield.
When Henderson comes on at half time, things do sharpen up off the ball. But that is no criticism of Curtis Jones, who was good enough. As a unit, Liverpool defended as well as they have possibly since Crystal Palace at Anfield; in a game where they would spend some time on the back foot arguably as well as Manchester United the day we decided we were Champions.
It's been that long.
The thing is that Liverpool so rarely now have cause to defend for any long spells. Gnarly has sort of become unnecessary in 2020. It becoming necessary again may prove to be no bad thing.
For an hour Sadio Mane was downright outrageous. He showed constantly and carried such a threat. He was part left mid, part left winger and part centre forward. He is such an outball and he is capable of almost anything.
Three points away from home at Ajax is very good indeed, really. It's quietly spectacular and crucial to this club's ambitions this season. This is an excellent Dutch side with youth and experience. They have a number of opportunities to level after letting in an own goal, but the woodwork and Liverpool's battling defensive play gets in the way.
Battling. There is a lot of battling through the game. Liverpool are gnarly. Liverpool battle. Liverpool are better. It is annoying that we also miss chances but the front three still battle for those chances, still show huge quality.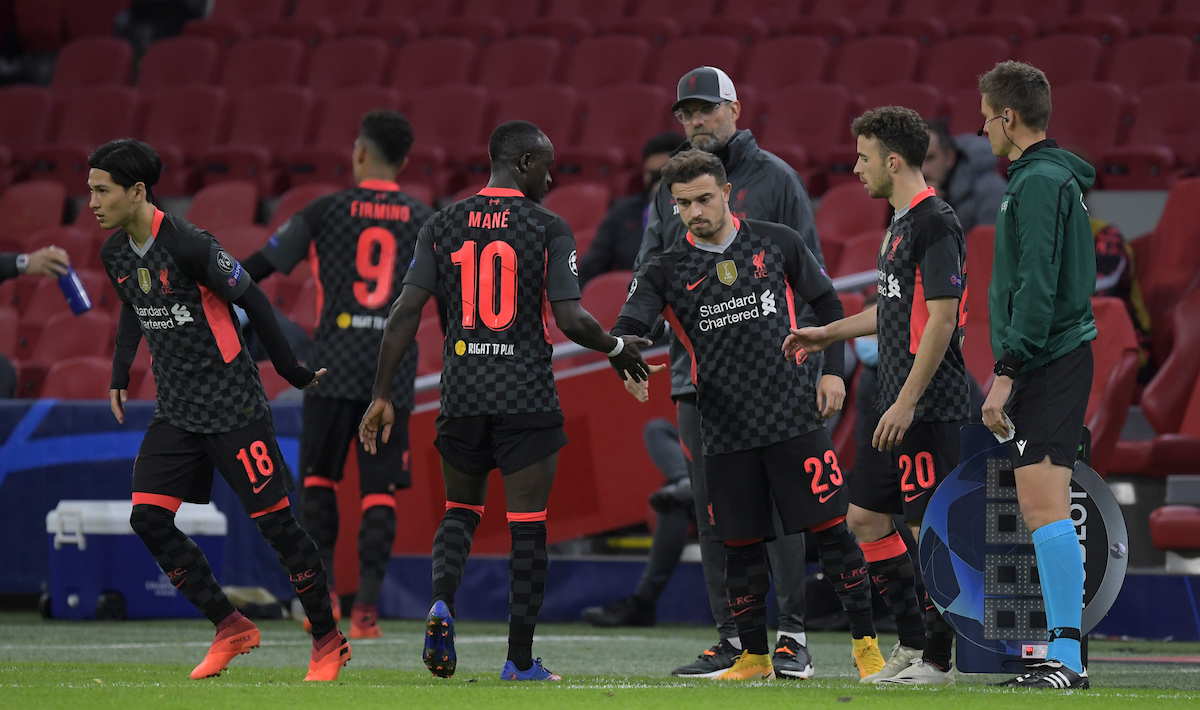 Despite the ramshackle look of the team after all the substitutions, Jota and Minamino look so very hungry for the chance to bury the ball in the back of the net. They never quite make it; their knowledge of each other isn't quite there.
You feel this is a good game for the development of the side. A tough game that sees a sub-perfect Liverpool get a much-needed win, and a good start to something.
I just wish we could have been there. Something about that stadium, with one great European team visiting another, demands people in it. Of course we all understand. The virus is in charge of us all now. But I was there in my head. A European in Europe having a great time in the way only European football offers.
I go places in my head. I watch Liverpool like they are a forest of oak trees that I stroll around. I envisage weeks and months of battling across a continent. I see the opportunity for greatness for this side. Everyone will tell you what can't be achieved without Virgil van Dijk. Imagine what could be achieved despite his absence.
In my head I go places. They are Anfield. Amsterdam. European finals. To hell and back. There is a continent to traipse across. A continent to conquer.
We're one step closer, you and I. Tonight I went with you.
---
"After Saturday that was what we all needed. An away win, a clean sheet."

"It was enjoyably hectic!"

📱 Subscribe for all our Ajax reaction 👉 https://t.co/RZ5ckXvRKw pic.twitter.com/uIo2Qce7JN

— The Anfield Wrap (@TheAnfieldWrap) October 21, 2020