THERE is an old cliché that goalkeepers are like drummers.
They sit at the back, keep everything in check and go largely underappreciated by fans. They're also usually a bit weird. I mean, you'd have to be.
Trying to find weird people isn't usually a problem, not for me anyway, but Liverpool struggled to find a suitable goalkeeper for quite a long while. That was until they paid what was then a world-record fee for Alisson Becker. The serenity that having a world-class goalie gives a team has been clear since then, with trophies pouring in as goals are kept out.
He plays guitar too, which should have been our first clue to be fair.
It cannot be underestimated how rare top-class goalkeepers are, especially right now. The man who broke Alisson's fee record just a few days later, Kepa Arrizabalaga, is now considered to be a joke figure after a series of high-profile errors for Chelsea. Even David De Gea, who for a long time was considered to be one of the best in the world, is now looked at as Manchester United's weak link.
Having a top class goalkeeper isn't Liverpool's problem these days, though. Not having two of them is.
Adrian San Miguel arrived at Anfield in a bit of a whirlwind, making the switch to Merseyside last summer after Simon Mignolet decided he'd had enough of bench warming following the Community Shield clash with Manchester City.
It was a bit left field, and more crucial than people anticipated as he was forced to make his debut just days after his arrival, replacing the injured Alisson in the first half of the 4-1 opening day win against Norwich.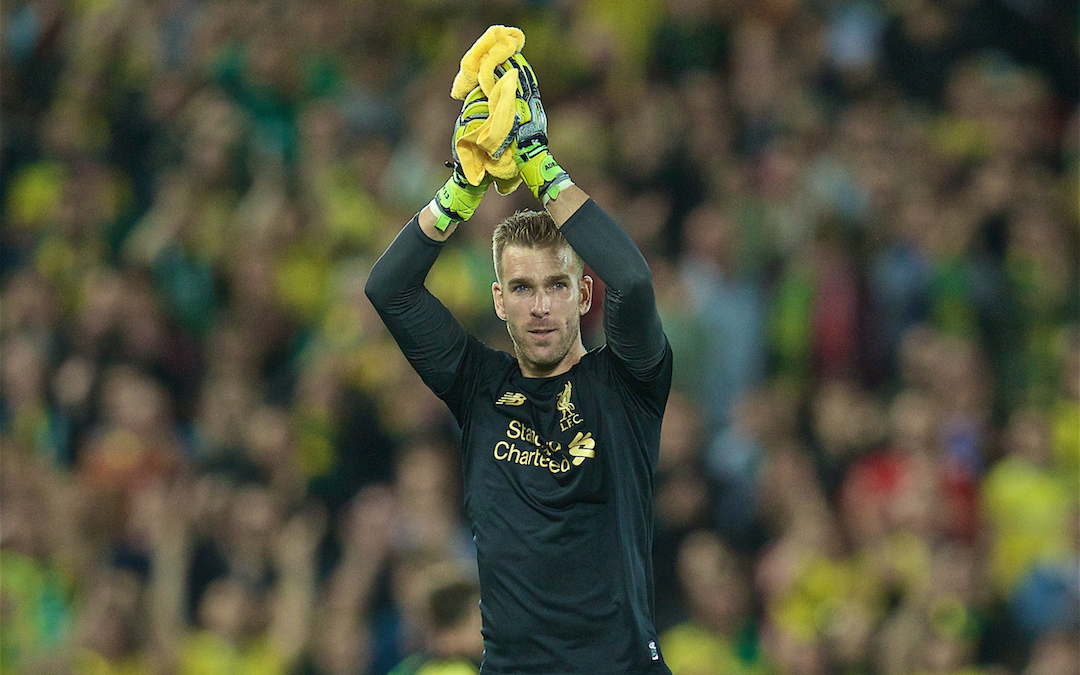 Reds were anxious about having to start the campaign with the Spaniard in between the sticks instead of the Brazilian, but it all worked out, with 10 wins out of 10 in the league and a European Super Cup in the cabinet thanks to Adrian's penalty shootout performance in Istanbul.
In the Premier League in 2019-20, Adrian made 11 appearances in total. He pulled off 18 saves, conceded 10 goals, and kept just two clean sheets.
He also made numerous key saves against Everton in the 1-0 FA Cup win at Anfield, and made arguably the best save of the season anywhere, albeit in a losing effort in the 2-0 defeat at Napoli in the Champions League group stage.
However, the former West Ham man also made two errors leading directly to goals in the league, as well as completely turning the momentum of the Champions League tie with Atletico Madrid by gifting Diego Simeone's side an away goal just after Liverpool had taken the lead on aggregate.
He was also at the scene of seven Aston Villa goals last time out. Arguably, only the first was his fault, though he did also comically misjudge a cross that hat-trick getter Ollie Watkins somehow didn't convert.
It wasn't that long ago that Adrian was widely revered by fans thanks to his start with the club, including the heart-warming scenes of his manager making a slightly trite Rocky reference after his Super Cup effort.
That error against Atletico seemed to be enough to completely turn the tide, unfortunately for him. A goalkeeper's form can be just as fickle as fan support, and one often begets the other.
Just ask Loris Karius. The German keeper arrived to quite a lot of fanfare in 2016, with many just hoping to see someone a little more suited to the modern game than Mignolet appeared to be.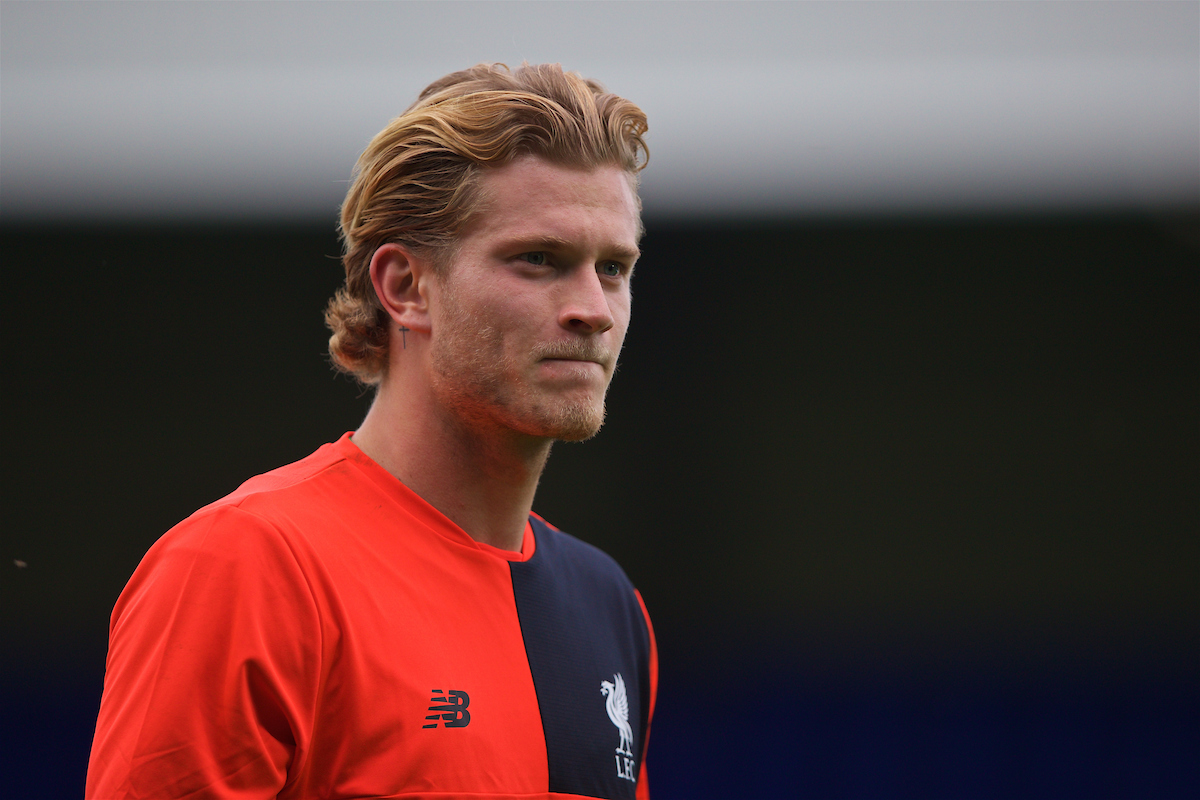 After a few wobbly moments initially, including putting a goalkick out for a corner against Sunderland, he slowly seemed to gain a bit more respect and trust. His stats in his first campaign were actually eerily similar to those of Adrian last year.
He ended up being first choice for the second half of the 2017-18 season, playing 19 times, making 31 saves, conceding 14 goals and keeping 10 clean sheets, with zero errors leading to goals (according to Opta, anyway).
When Liverpool appeared in the Champions League final in Kyiv, very few still had significant worries about Karius. That was not the case by the final whistle, and his Liverpool career was effectively over.
There is a general issue when it comes to second-choice goalkeepers. Genuinely elite goalkeepers are few and far between. Ironically, you can probably count them on one hand, so how do you find someone who is good enough to guard the net of an elite team, but who is willing to potentially hardly ever play?
Even Mignolet had enough of deputising, and many felt he wasn't of the required standard in the first place.
There had been calls from some fans, mostly due to sentiment, for Pepe Reina to be brought back, especially as he joined Aston Villa just a few months after Adrian was signed.
We all have fond memories of Pepe, but anyone who saw his performances at Villa will have been relieved that there was no such reunion.
Such is the desperation from some to look for any kind of improvement, Stoke City goalkeeper Jack Butland has been linked with a move to Anfield in the last week. The England international was once seen as the next big thing, but in recent years has even managed to lose his place at the Potters, now a mid-table Championship club.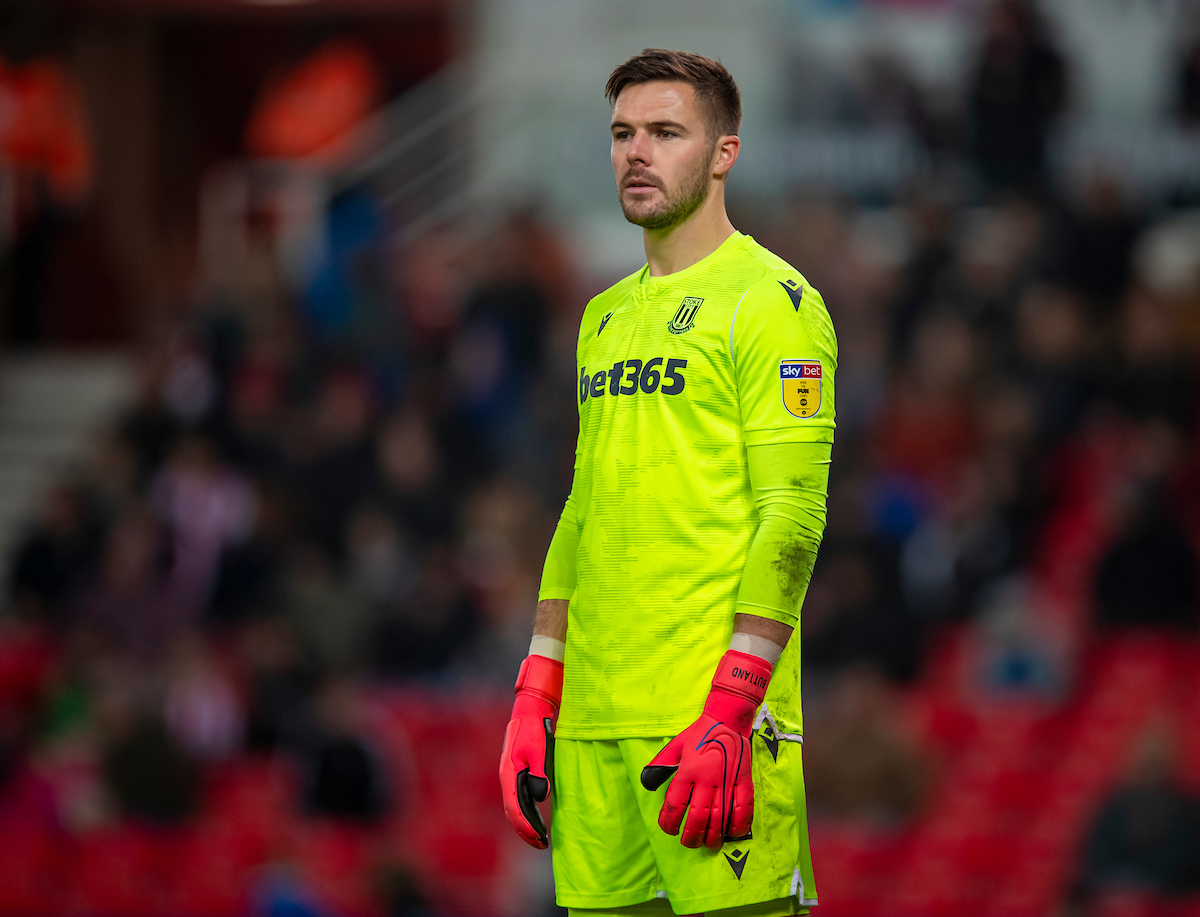 Do we expect too much from goalkeepers? There seems to be little to no middle ground with them. Very few are generally considered to be 'not bad'. The only two measurements these days seem to be 'solid' or 'shite'.
The modern game does seem to mostly leave goalkeepers more exposed. Perhaps that is why this all or nothing perception of them seems to be developing.
High lines and risky passing out from the back can make even the finest stoppers look foolish, whereas someone like Nick Pope sees his reputation improve while playing behind a more cautious defensive setup. He has proven himself as a very good shot stopper, but how would he do as a sweeper keeper?
Even Adrian himself was considered to be a solid choice at West Ham when he played for Sam Allardyce, who only ever asked his keepers to stand in their six-yard box and stop things.
Perhaps we just need to accept that it is the hardest skill in football, especially these days.
Goalkeepers who exude confidence and subsequently dish it out to all their teammates are a rare breed. Ray Clemence did it back in the day (and best wishes to the big man), and Alisson does it now, when fit.
As for Adrian, all Liverpool's back-up drummer needs to do until the main man returns is keep the beat, and try not to hit himself in the eye with his stick too often.
Ba-dum-tish!
---
"We had big Al sat there as captain, walking away with a double."

"I remember the big yin went 'Yerssss! He showed how much it meant."

Listen to the first in our 'Big Hitters' series, including @kennethdalglish on Alan Hansen 🏴󠁧󠁢󠁳󠁣󠁴󠁿

Subscribe to listen 👉 https://t.co/oaOWcUzrlr pic.twitter.com/GPWN5d8LFw

— The Anfield Wrap (@TheAnfieldWrap) October 13, 2020