THERE is an episode of Frasier replaying in my head.
It's the final episode of season one, 24 episodes in (a quite ridiculous achievement really considering they maintained that pace over 11 series). Mispronounced, cliched English accents and Kelsey Grammer's later-life penchant for the second amendment aside, you can't help but admire it.
The episode then, is shot completely within the confines of the fictional coffee shop, Café Nervosa. Frasier and Niles have met for their afternoon coffee, only the main protagonist continues to send his drink back due to an undescribed demand he had for it but didn't bother telling the suffering waitress.
Early on, Niles asks Frasier a question, "are you happy?". With each time the lovelorn erudite tries to answer there is another intrusive obstacle in the way – from a torrential downpour outside to an irritated father.
I appreciate that you've clicked onto this link to read a column about Liverpool Football Club and its current state of affairs, but in the true sense of an easier time, especially where 1990s comedy is concerned, the same question applies to the Reds faithful as the team prepares for another race which starts at zero.
Winning the league by such a margin last season is now daunting, given they created such a cushion from what was essentially November onwards. But there's a home truth to winning the league that nobody prepares you for: being there is no divine right to anything the season after, whether you romped to the title or not.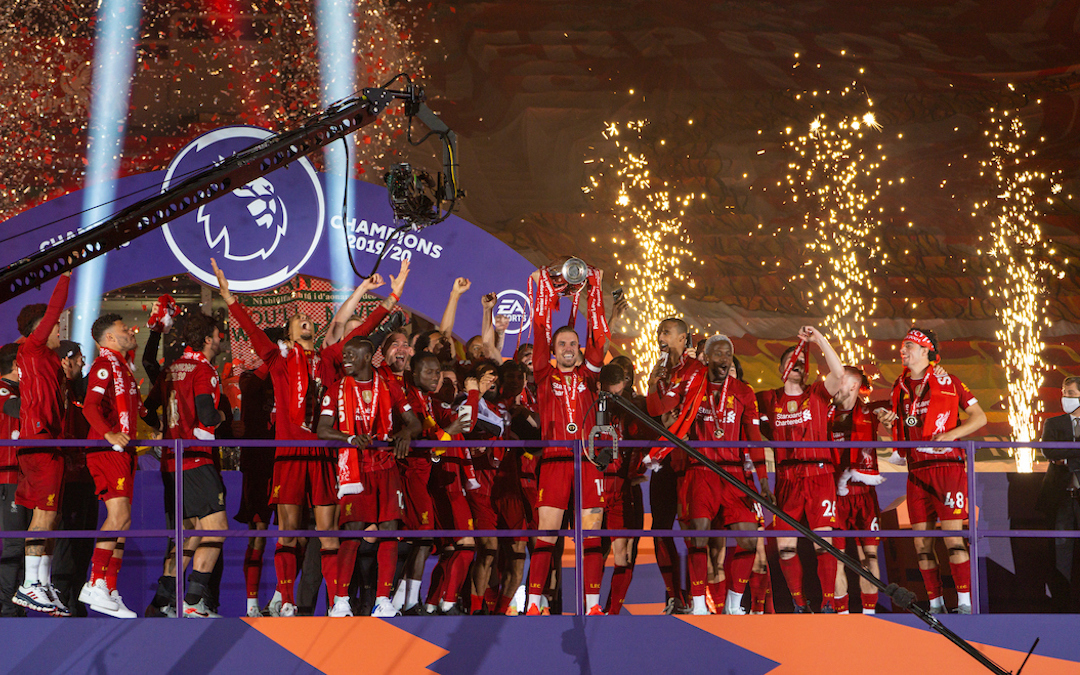 Humility will ultimately define a lot of what this team goes on to do, as well as hunger and desire. The ability clearly hasn't deserted them in the Austrian night. The rest is shaped by both injuries and lastly transfers – lastly but, to the masses, by no means least.
Seeing rivals strengthen while still looking in need of work is suddenly seen as upper hands against, without the corroboration of results attached. That can be understandable if you view this Liverpool squad in desperate need of reinforcement, but the evidence based on the past two seasons is ultimately to the contrary.
I always imagined a post league-winning summer to be one of complete content, sitting in trees and waving at strangers as Adam Melia once perfectly put. This has been one of the most tumultuous in the past decade. Essentially boiling down to the futures of two 29-year-olds, one of which plays for Liverpool and one who doesn't.
Neil has made the point recently that we haven't had the chance to be unbearable, and I agree. But maybe the biggest sense of ire should be reserved for the fact that some seem to have quickly forgotten what this team is capable of.
That becomes harder when we don't get to be with them, seeing that sheer will and desire first hand. We don't get to be the one strand of force on and off pitch that cannot be matched or quantified by a summer of transfers or CAS decisions on Champions League bans.
Because ultimately, any of this, all of this, comes down to a game played on a patch of grass over 90 minutes. What happens there frames the whole projection and reflection of this love, this investment and, what is now eminently clear, of this fear.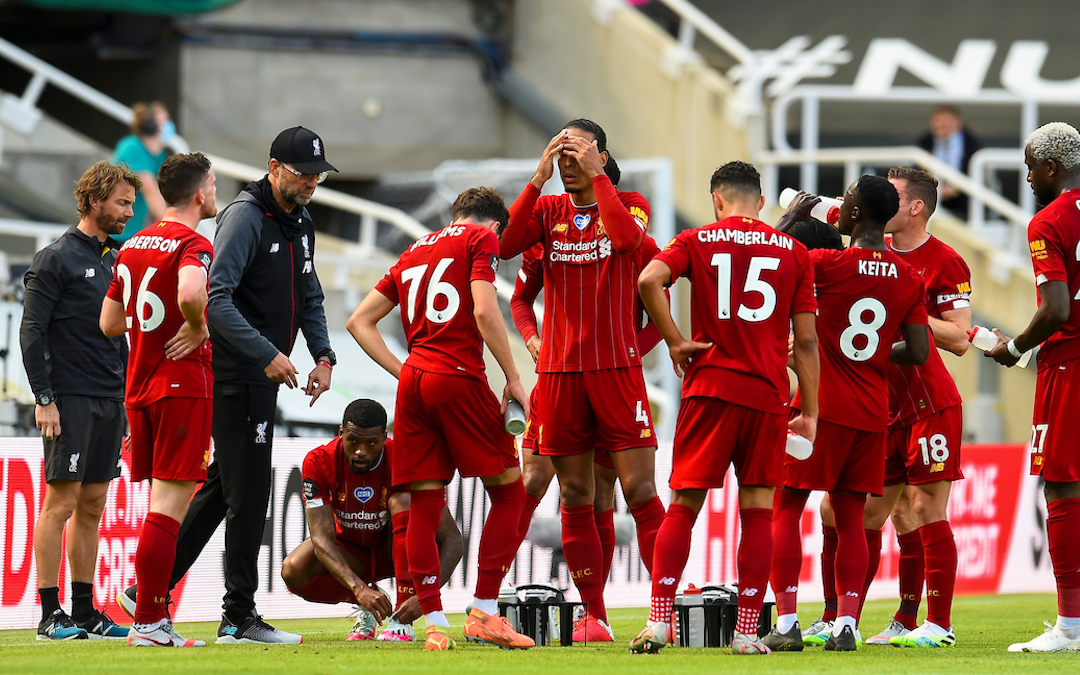 My aim here is to allay those fears if I can, I appreciate that I probably haven't. But if you're still reading, consider this: who would you back on a football pitch from Anfield to Stanley Park to show the raw materials needed to win a game.
Remind yourself what Chris Wilder said in January about our humility after training on Stanley Park to try and prepare his team for Liverpool.
If you think that has been dissipated or watered down by empty stadiums, eventually winning the title or Thiago Alcantara not signing then that is completely your right, and you might be proved correct in time. But they've defied logic, stared down adversity and shown a togetherness and drive beyond anything we've seen before, more than once.
So, are you happy? At the end of the episode Frasier reconciles with his father, plans an evening dinner with the family and finally gets his perfect coffee. He is asked the question again by the agitated waitress – unaware of its wider context – as the episode draws to a close and offers the following reply:
"You know in the grand scheme of things, I think I am".
Given what I know of this team, this manager and its ability to hold the honesty and humility required to be as relentless as it has been, I tend to agree.
---
"This squad is absolutely brilliant – it won us the League and the European Cup.

"We're not going to fall off a cliff just because we don't sign a player."

📱 Download our app here and watch/listen to this week's FREE Anfield Wrap show 👉 https://t.co/v3xcfwjq7C pic.twitter.com/PI8HB7F0q1

— The Anfield Wrap (@TheAnfieldWrap) September 8, 2020