I FELT tremendously guilty yesterday.
There was a wasp in my kitchen. I opened the windows in the hope he'd fly out, but despite about 20 per cent of the room being open windows, he managed to miss every time and an hour later, was still there.
As he sat on the worktop, I was sure I saw him stick his tongue out and give me the finger, so I reached for the bug spray. "You had your chance," I said, as if this were some kind of Nicolas Cage movie, and sprayed him.
He stumbled around doing his dying swan act (or dying wasp act, I guess), making an absolute meal of it. It was as if I'd sprayed Neymar.
He pulled his wallet out to look at photos of his family one last time, before telling me he only had one day until wasp retirement. "Me and the old lady were going to travel the world together."
I cradled him in my arms as the life seeped out of him. "If you'd just flown out the window,!" I yelled. The wasp gave one last cough before whispering "I don't blame you…" A single tear rolled down my cheek as I reached for a shoe to put him out of his misery.
Fine, I may have embellished somewhat there, but I have a segue in mind. He did not die (eventually) in vain.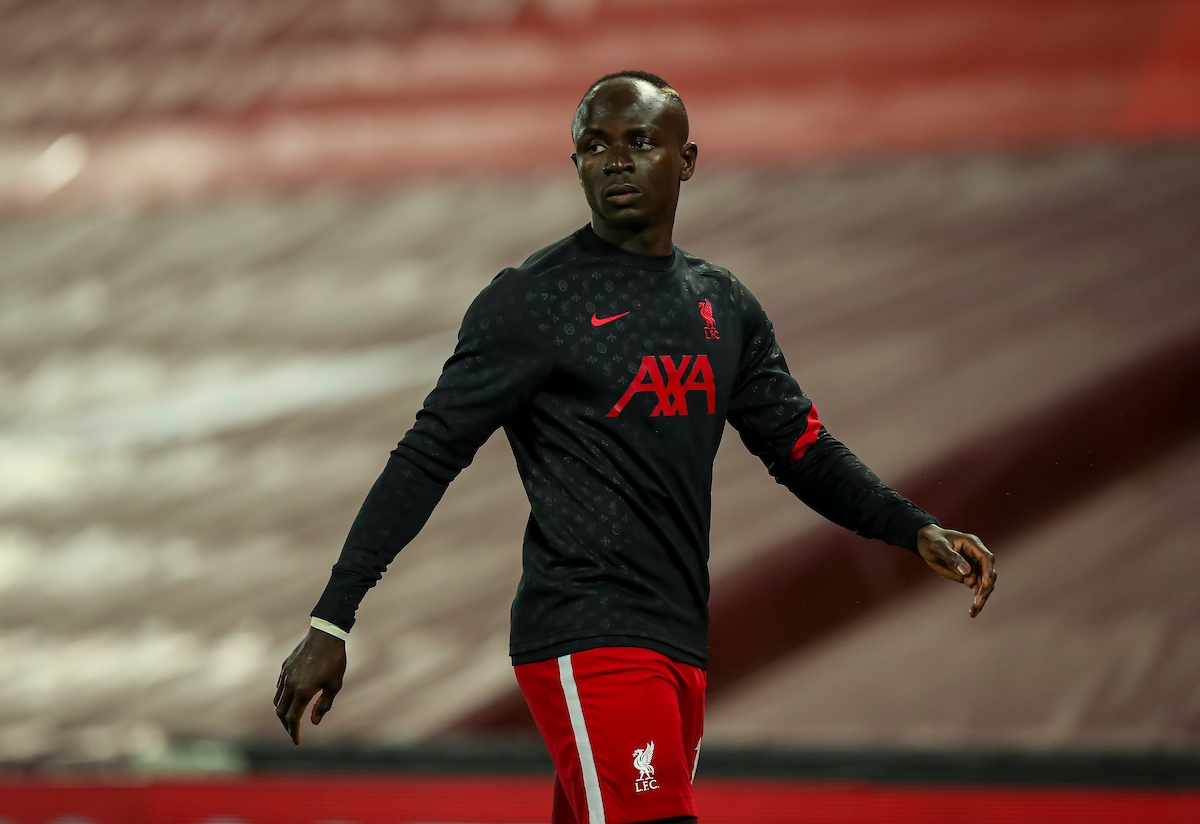 The problem with wasps is that they're unpredictable, they're persistent and without warning, they can attack with great precision. That yellow stripe in Sadio Mane's hair was our first clue, when you think about it.
Liverpool's Senegalese attacker has started the season on fire. After his two goals against Chelsea at Stamford Bridge last week, he put in another Man of the Match display as the Champions overcame Arsenal 3-1 at Anfield on Monday evening.
He started the night by nearly giving his own fans a heart attack, apparently misjudging how tall Kieran Tierney is and whacking him in the face instead of the shoulder as he shielded the ball. On a weekend of odd refereeing decisions, there was a worry that a game-changing red would appear, but Craig Pawson showed common sense and produced only a yellow.
After that, much like Johnny Cash, Mane was everywhere, man. Whenever Arsenal had the ball on their right side, he was there to bother them. Hector Bellerin got so flustered that he forgot how to take a throw in.
After dominating for the first 25 minutes, Liverpool inexplicably fell behind. Sadio wasn't having that. He led from the front to take his team up a gear immediately, and was on the end of tremendous work by Mo Salah to stab the ball over the line for a quick equaliser.
He was so dangerous that Arsenal doubled up on him, even off crosses, which allowed Andrew Robertson the time to control Trent Alexander-Arnold's cross and give Liverpool the lead.
Mane continued to buzz all over the place, pressing as effectively as he had done at Chelsea last week when he closed down Kepa Arrizabalaga to force a mistake and put that game to bed. Arsenal handled the press better, but were still forced into numerous errors and struggled to get the ball anywhere near their own dangermen, especially in the first half.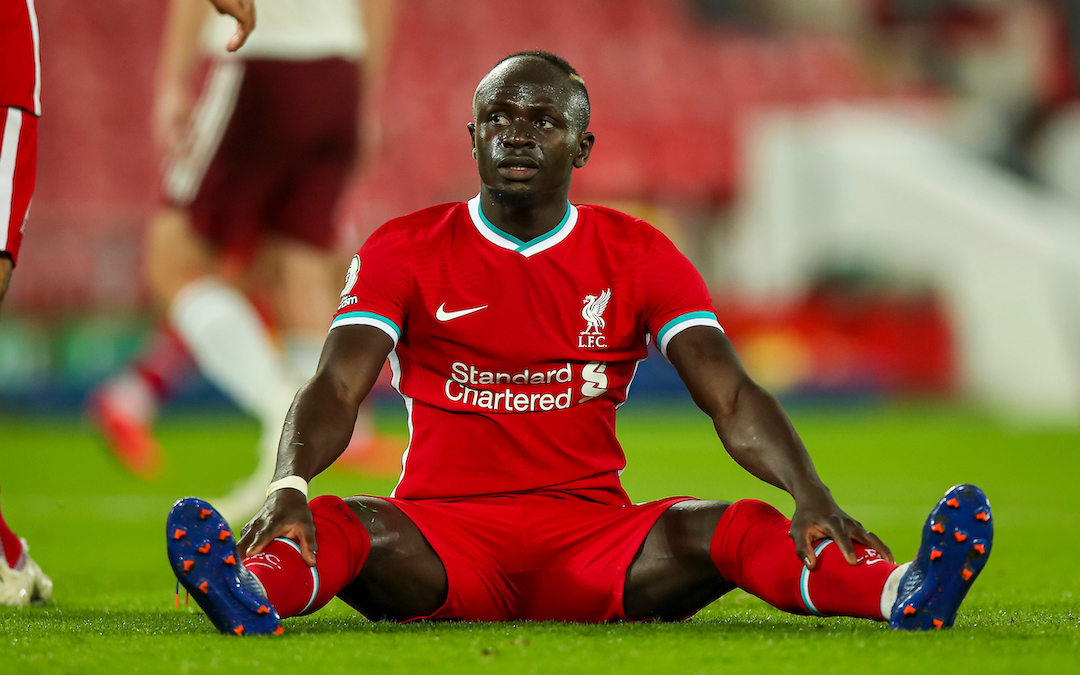 The Gunners got braver in the second period, but as soon as they raised their defensive line, Mane almost immediately counter attacked them, blazing into The Kop with a left-foot effort.
He kept at them, winning the ball numerous times in Arsenal's own third of the pitch. It wasn't just his relentless running and pressing that made Mane the standout player on the pitch, though.
The former Southampton man still feels somewhat underrated in some quarters, possibly because he is a former Southampton man. Had Liverpool signed him from Bayern Munich or Barcelona he might not always be behind the likes of Salah, Virgil van Dijk and Alisson Becker whenever people are listing Jürgen Klopp's most crucial cogs.
Van Dijk is, of course, also a former Saint, but in a world with so few world-class defenders, he was always going to stand out as elite.
It is about time everyone accepted that Mane is also among the world's elite attackers, though. Yes, he is pace and he is relentlessness, but he is also skill. Some of his first touches last night were different class, and his inventiveness and decision making to create opportunities out of nothing was not only supreme, but consistently effective.
Just before the hour mark, he received the ball running back towards the halfway line, and with only a split second to react, executed a perfect backheel pass into the path of the underlapping Fabinho. It was the sort of thing that would have earned Eden Hazard a 20-minute segment of gushing on Match of the Day in the past.
The most crucial thing Mane has brought in these last two games is a setting of the tempo. Many critics have said that Liverpool will likely regress this season. Not because they aren't good enough, but simply because the pace they have been going at for the past two years is usually unsustainable. Teams rarely put three seasons together like the two Liverpool have. There is often a subconscious drop off in concentration and desire.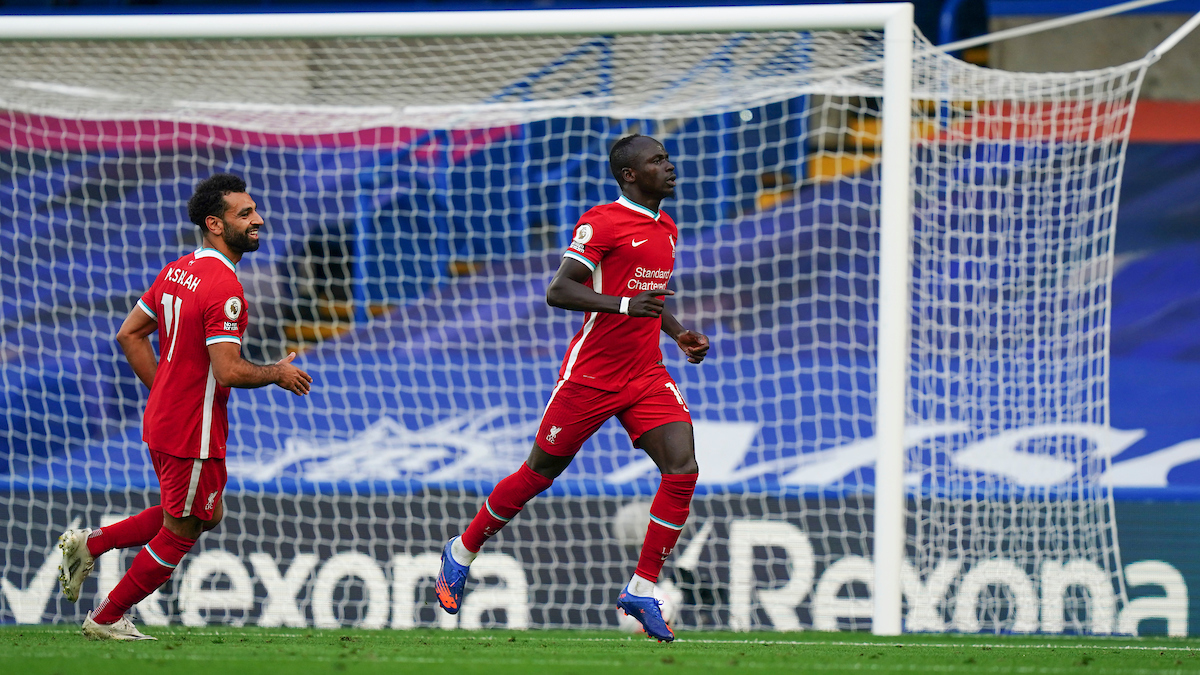 Not for Sadio. He looks very much like someone who wants to take those doubters and turn them back into believers. The fire and desire is very much still in his heart, and he is leading from the front as his teammates feed off that energy.
The Arsenal defence must have been absolutely delighted when they saw the number 10 go up last night in the 80th minute, with Mane finally leaving the field.
That could explain why his replacement, Diogo Jota, managed to find the space to have three excellent chances in the 10 minutes he had. The Portuguese forward bagged his first goal on his home debut after the sort of mental lapse from the backline that may well have been a result of switching off once their chief tormenter had exited stage left.
Mikel Arteta seems to be doing a lot of things right at Arsenal, but next time he comes up against Liverpool, he might want to invest in a big can of 'Bug Be-gone' or 'Wasp-away'.
Mane is buzzing to lead Liverpool on their charge for back-to-back league titles, and it's going to take a very big shoe to stop him.
---
"GERRRRIN!" ✊

"Liverpool are so dominant in that first half. If you watched the full game back now, you'd think 'you know what, we bossed that'."

📱 Subscribe for all our immediate Post Match content 👉https://t.co/oaOWcUzrlr pic.twitter.com/kPE1UWG4zz

— The Anfield Wrap (@TheAnfieldWrap) September 29, 2020