"PREDICTION is very difficult, especially if it's about the future."
This quote from Danish physicist Niels Bohr feels particularly pertinent at this time of year (I know that's a bit highbrow but don't worry, there'll be a smutty joke along in a minute).
Despite dying in 1962 in the district of Carlsberg in Copenhagen (probably the best death in the world), what Bohr was presumably referencing was the hundreds of articles and YouTube videos you get every summer with football pundits and fans giving their predictions for how the season is going to end, even before it has begun.
They are, really, only a bit of fun. I used to do them myself, but ended up saying silly things like "Leicester will probably get relegated" the year they won the league, or that "Sheffield United aren't ready for the top flight, not like Norwich clearly are".
Something has been troubling me about this year's efforts, though. It seems to reveal a widely held belief that, despite 196 points over the last two seasons, with a European Cup and Premier League title to show for it, this Liverpool team will be overtaken this time by at least one of its rivals.
One particular article that caught the eye on social media recently was from BBC Sport, where 25 of their pundits were asked to pick their top four. Of those 25, only 13 predicted that Liverpool would retain their crown, while 11 selected Manchester City, while Chris Waddle picked Manchester United. The former Sheffield Wednesday midfielder was the only person to even select United in the top two.
It was arguably his strangest decision since Diamond Lights.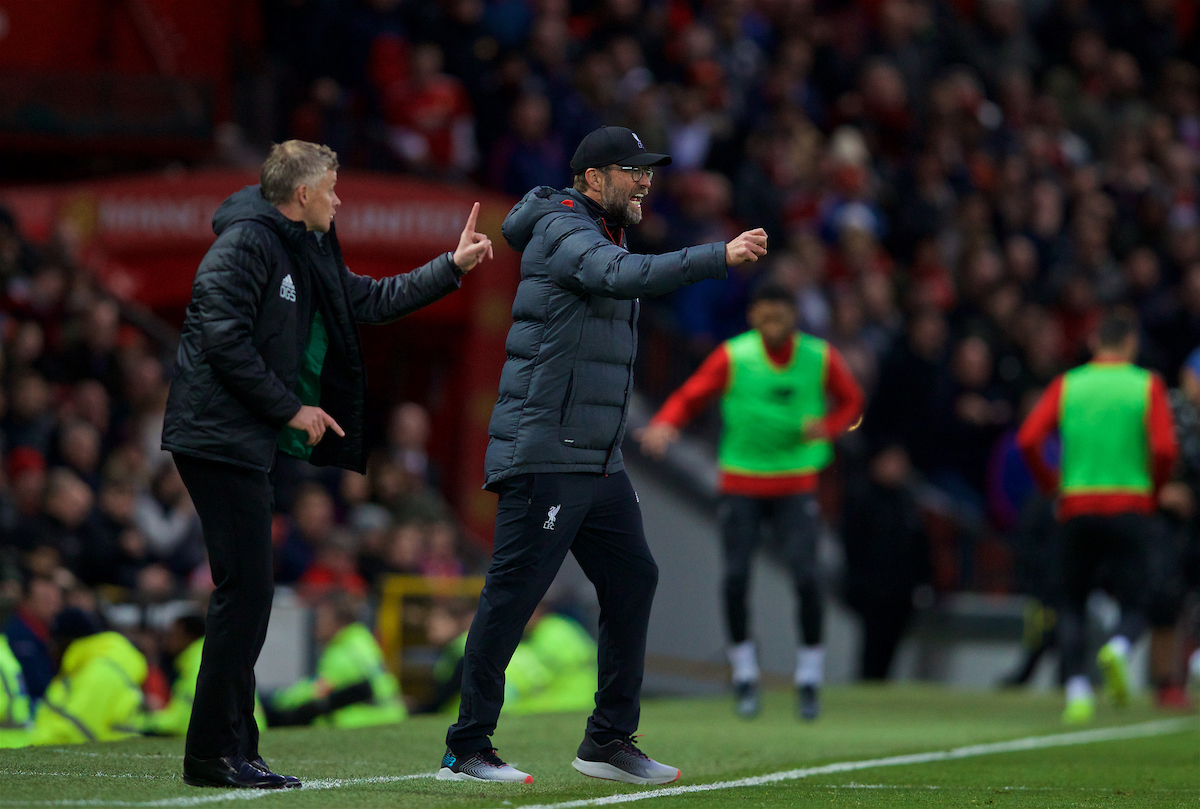 Four other pundits even believe that the heavy spending from Chelsea will see them overhaul Jürgen Klopp's team, who finished 33 points ahead of the Blues last season, and who knows? Perhaps it will.
The main takeaway from this, for me, was not so much the debate that the title race is an open one. After all, every team starts on zero, and I have said as much myself that City will likely improve on their points total from last season. There is absolutely a debate to be had that Pep Guardiola's team will put up a better fight this time round and push the Champions all the way.
However, predictions such as picking your title winner or top four is not suggesting what you think could happen. It is suggesting what you think is likeliest to happen.
Despite an 18-point gap last season to second place, and a 33-point gap to third – which was made smaller, remember, by the inevitable drop-off after Liverpool sealed the title – it seems that roughly half of the football audience think that it is likely that someone will overhaul that chasm in quality this season.
It may happen. It would not be a ridiculous scenario, or even a particularly surprising one, but to suggest that it is likelier to happen than Liverpool retaining their crown just seems a bit… Disrespectful.
In years gone by, I recall seeing similar season prediction articles, and almost always, unless anyone had gone mad on spending (Chelsea, for example), the team that won the league the year before was usually widely backed again. Manchester United, Arsenal or Chelsea could have won the league by a nose, but as Champions, they were rightly tipped as favourites, often heavily.
Just a couple of years ago after winning the title by 19 points, pretty much everyone asked said Manchester City would retain, which they did, despite heavy pressure from Liverpool.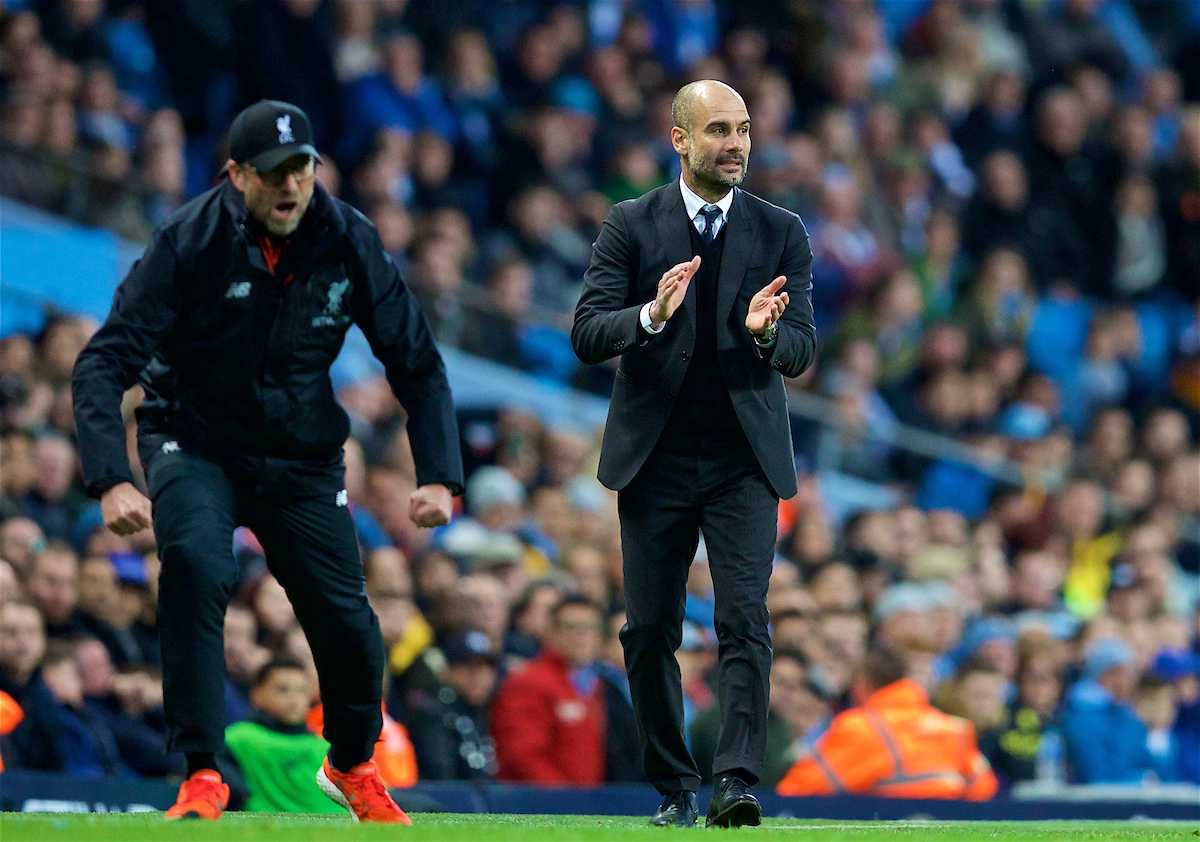 Now, despite winning the title at a canter last time out, it is far from universal backing for the current Champions. Liverpool, factually, are the best team in the country, and yet it is the former Champions who are the bookies' favourite.
This could be something that plays into Liverpool's hands, of course. You could argue that during their rise to the top, many people suffered because they underestimated them (like Barcelona, for example).
Some of the reasons given range from thinking the Champions will suffer all kinds of injuries to key players while others don't, or that no fans in Anfield will affect them more than anyone else (despite four wins and one draw at home so far since lockdown).
Again, Liverpool not winning the league is perfectly conceivable. Thinking it to be likely is what I have an issue with. It is disrespectful to everything this team has shown to think that anyone who finished at least 18 points behind them last year will get the better of them this time round just because of either better luck, spending, or both.
There are also transfers to consider. Liverpool haven't really strengthened – aside from left-back cover in the shape of Kostas Tsimikas – but that may well change before the end of the transfer window. That will, in turn, alter predictions, which is the problem with predicting leagues before transfer season has ended.
Chelsea have obviously been most active with the chequebook so far, spending over £200m this summer, which is likely to climb close to £300m in the next few weeks if they land their other targets. However, having a relatively inexperienced manager and the need for new signings to settle doesn't appear to have been taken into account by some. Money apparently equals instant success.
Frank Lampard will be hoping that Roman Abramovich isn't so obtuse.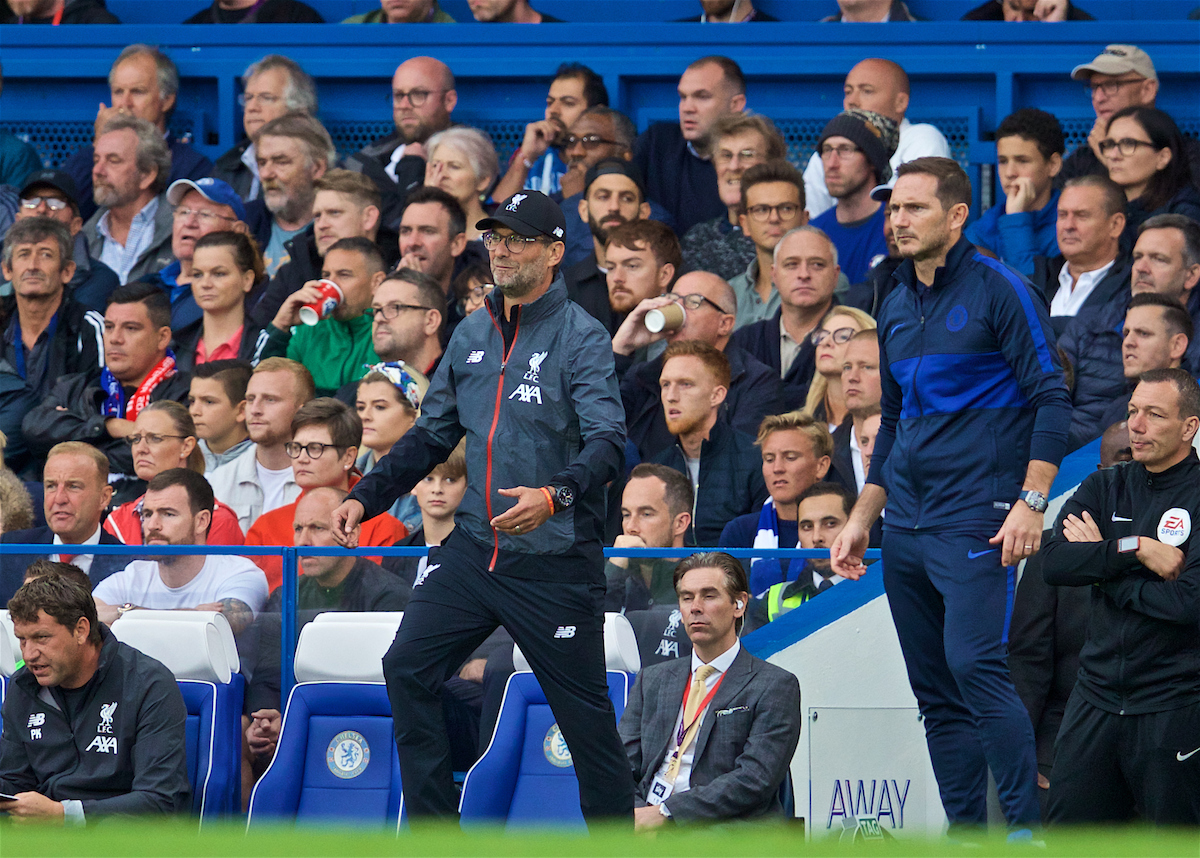 Then you have Man City. Guardiola has added Nathan Ake and Ferran Torres. That's it, so far. No offence but the Dutch centre back is unlikely to be a regular starter, while the talented Torres is still, I would say, a step down on the man he replaces in Leroy Sane (although being fit is a plus).
The anticipated arrival of Kalidou Koulibaly at the Etihad Stadium could make a big difference, but you're still talking about a side that lost nine of their 38 league games last season.
It promises to be an exciting season all round, especially at Liverpool if Saturday is anything to go by. The Reds need to shake off the cobwebs in their defensive play, and quickly, with hard games coming up, but in attack they look as penetrative as ever (Giggity… See, I told you one was on the way). Mo Salah in particular looks like he's in the mood to produce ludicrous numbers again.
I appreciate that writing an entire article about predictions sort of belies the overall idea that they don't matter, but this is more about people putting the respect on Liverpool's name that it deserves after two years at a remarkably high level.
Instead of guessing, let's just sit back and enjoy the ride. It'll be a fascinating one to watch unfold.
That's my prediction, anyway.
---
"104 goals and assists in the Premier League since 17/18! It's the minute he gets the ball, you get that feeling…he's going to make something happen." 🇪🇬👑

One of five new video shows, 'The Final Word' 🎥

📱 Download our app to watch 👉 https://t.co/v3xcfwjq7C pic.twitter.com/ejMLEGcyFW

— The Anfield Wrap (@TheAnfieldWrap) September 15, 2020