THERE is something that is so, so true.
Wherever you were, however you thought, whatever your mindset, you are all in now. You now know, now remember, what it is to be alive.
You felt that. You lived that. You found yourself there. For a lot of us the buildup to this season has been hard. It's been a massive unknown. You set about a quest, one which has taken 10 or 20 years. It happens. And then what does starting again feel like?
What does it feel like? Well those questions were soon knocked asunder. Because I remembered what one simple thing felt like. The need to get three points at all cost. The need to simply win because that is all there is.
I watched the game with Dan Austin. Dan and I were both in the end when Liverpool made it 1-2 against Southampton through Mo Salah. When nothing had ever felt like that. When it took bedlam to a whole new level. Tonight wasn't that because the vast majority of Liverpool goals weren't that. But it was all of a sudden in its ballpark. All of a sudden in the vicinity.
The thing is this: Liverpool shouldn't concede three against Leeds; Liverpool shouldn't concede those three. But that they did allowed them to score four. And scoring four put us in the vicinity. In the blink of an eye you feel deeply, profoundly alive. The blood courses through your veins and I will be fucked just as you will be if we give this league up cheaply. Every kick a heartbeat, and it hurts with every heartbeat.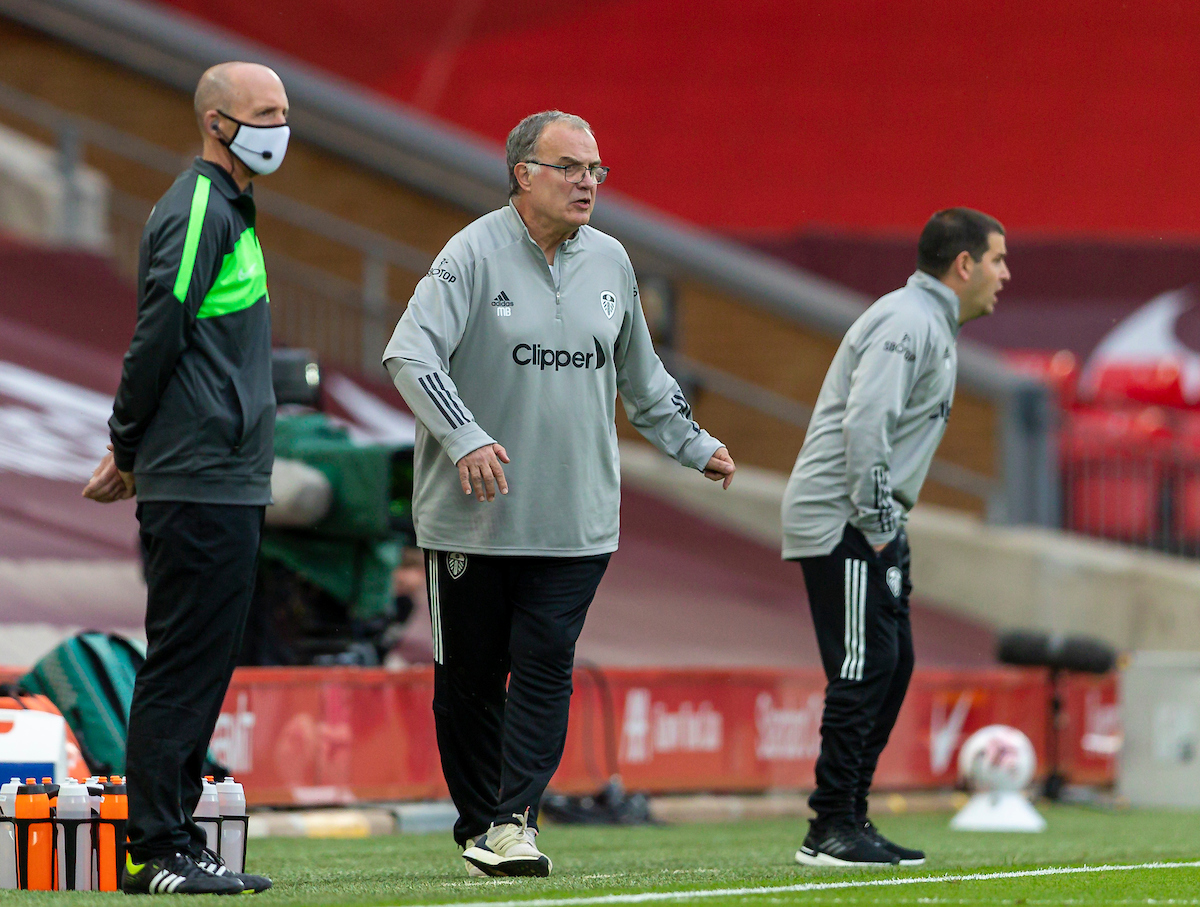 Maybe we can make it happen. Maybe we can make it alright.
You need more. You aren't alone. Mo Salah is remarkable. He sets off on a trajectory to get 114 league goals putting William Ralph "Dixie" Dean's 60 in the shade. He's so prominent in the game despite two of the goals being penalties. He is the match's defining force, Liverpool's defining force. This is the season where he could genuinely be the best player on the planet and this is a start.
He makes a fabulous run back to left back to cover, kept beating three when there was need to beat four, kept showing like a man possessed. But he is so certain. When he rattles his open play goal home it is on the verge of being skywriting about these pricks at the back.
They are our pricks. The two centre halves, the goalkeeper, the right back all have a bad night. Andy Robertson is tidy enough and grafts. But let them be our pricks. Let them show shortcomings, let them have a bad night. They get this one. Let's see what happens next.
I don't look back.
It was a game which bypassed midfield dramatically. Jordan Henderson drove me mad but worked. Naby Keita started well but drifted. Gini verged on anonymous for 55, should have scored and then was everywhere. We will spend a season talking about the manager's midfield selection. About his midfield substitutes. We'd do well to be in the results business I suspect.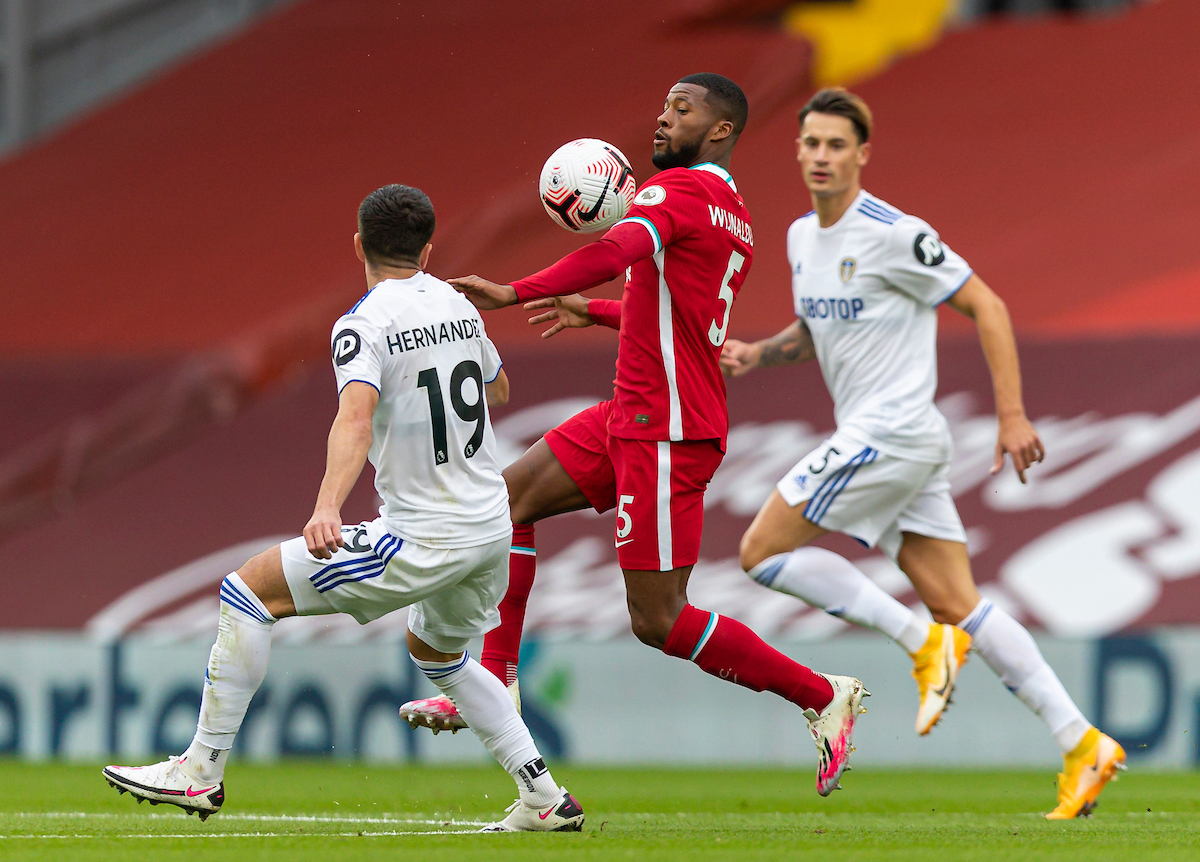 Every heartbeat.
Sadio Mane and Roberto Firmino could both offer more. Just that bit more composure. But they work.
The point is everyone works. Everyone believes. They resist the disappointing first week and instead just offer adrenaline on toast. They remind us to not look back.
Thirty-seven hurdles left. Thirty-seven times to be hurt. Thirty-seven times where we get to live. Where we get to love.
It's all back. It's all a sweetheart deal. It's all the centre of our being again.
Enjoy every heartbeat.
---
"Say what you want about Liverpool's errors…"

"We lived it. We felt every minute of that especially while we can't be in the stadium."

📱 Subscribe for all our reaction to The Reds' first game of the season 👉 https://t.co/LEQrmm7L4w pic.twitter.com/IT3QlkfFKT

— The Anfield Wrap (@TheAnfieldWrap) September 12, 2020