MYSELF and John Gibbons went to the EFL Trophy game between Liverpool U21s and Wigan Athletic's first team at the DW Stadium on Tuesday evening.
It was my first experience of football inside a stadium since The Reds' Champions League loss to Atletico Madrid just before football was suspended due to the pandemic. That night, I was also sitting next to John, singing, shouting and hugging each other in celebration. Last night, we sat at a social distance wearing masks at all times.
John and I were joking in the office hours before our trip to Wigan that there was now a lot riding on this. The Prime Minister had outlined increased measures that day in parliament, and the Premier League confirmed their plans to get supporters back in the stadiums were being put on hold.
In March, as I sat in the Upper Kenny at Anfield, I was well aware that it may be my last time in a football stadium for a bit – maybe a month or two until this pesky virus is gone. I never even imagined the next time would be six months later.
"Imagine if they go all the way and we can blag a trip to Wembley," we joked. And the Young Reds looked like they started with Wembley in their minds. They took the game to Wigan and went in 1-0 up at half time. Then the Latics brought on the cavalry and proceeded to hit a mix-and-matched U21s side for six.
Wembley might be off the cards for now then.
Hopefully, it's a learning curve for those lads that took to the pitch last night. The club would have cited learning as the primary reason for entering a tournament with actual grown men taking part. They know the risks, but they know their lads and know they can take it in stride.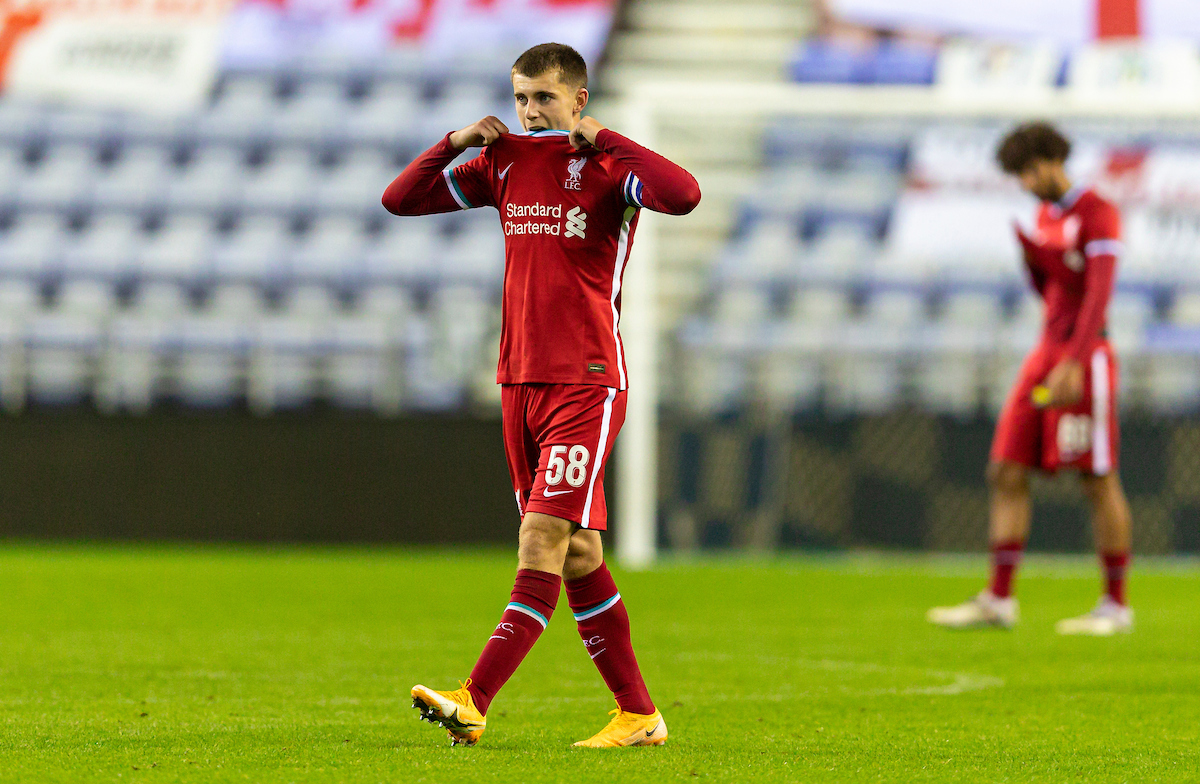 I applaud those lads who took to the field last night. They're all competitive so getting beat 6-1 will hurt, but they can be proud of how they represented Liverpool Football Club there.
On Thursday night, another set of young lads are likely to get the chance to represent us, this time on a slightly bigger stage in the League Cup against Lincoln City. And whatever happens I know they'll be ready and raring for that challenge.
I know because I watched those lads take the game to Wigan for 45 minutes last night, and they never gave up despite being picked apart for the next 45. I know because I heard Pep Lijnders talk so highly of those lads, his lads, our lads, in front of the media today.
I saw the culture of Liverpool Football Club on that pitch last night, I saw it in our assistant manager at Melwood today, and I know we'll see it again on Thursday night. They're our beacon of light during these dark times.
I wish I could be in the ground Thursday. I wouldn't usually make a Thursday night trip to Lincoln for a League Cup third round tie, but I'd do it at the drop of a hat if asked now. I'd love to be in there showing our lads the appreciation they deserve.
But which of our lads will we see at Lincoln?
"The team tomorrow will be a strong team. I think some of you guys will be surprised, to be honest," Pep Lijnders teased in his pre-match press conference. But how strong is strong, and how strong can The Reds afford to go?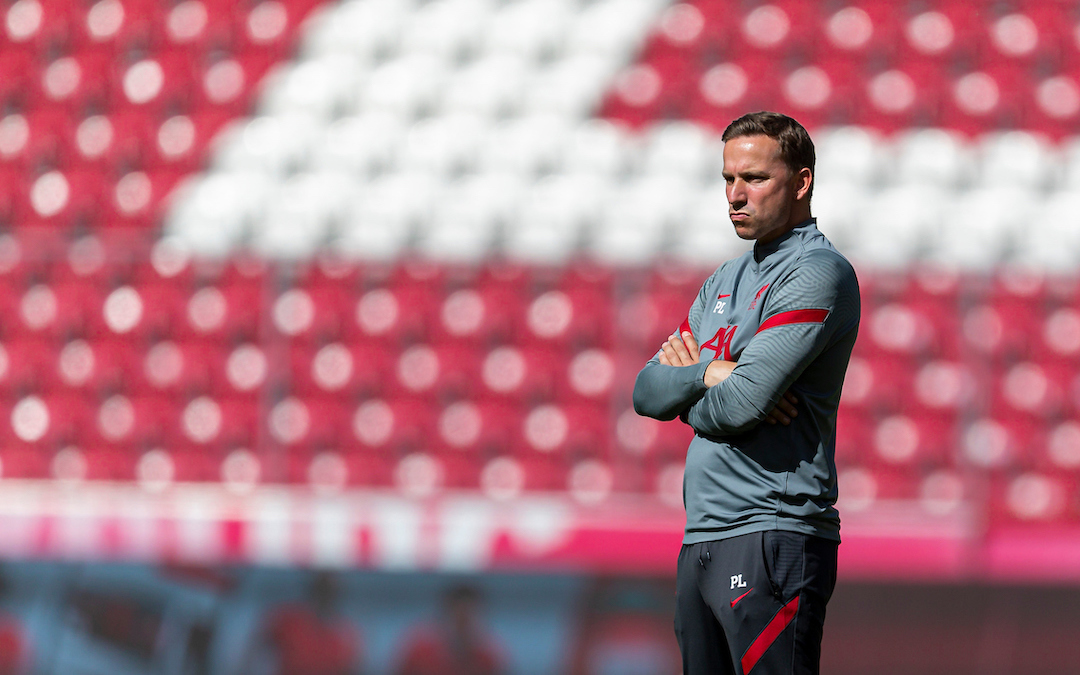 At Wigan, there was no Rhys Williams and no Leyton Stewart. They were two players I expected to see. On a normal week we may have also seen a Billy Koumetio or a Harvey Elliott too, but this is an abnormal week in an abnormal season. So we can guess all four will at least travel with the squad, assuming Koumetio comes through his late fitness test.
We know we won't see Joe Gomez and Joel Matip in front of Adrian, and the risk of playing two inexperienced lads may be too great. I'm expecting Neco Williams and Kostas Tsimikas to replace the usual full-back suspects, but I'm predicting a centre-back two of Nat Phillips and Fabinho – ideally an hour for the Brazilian before an off-the-bench role against Arsenal.
No Jordan Henderson and likely no Alex Oxlade-Chamberlain leaves question marks in midfield. Naby Keita and Gini Wijnaldum deserve the rest, and James Milner and Curtis Jones deserve the minutes. I'm going to suggest Takumi Minamino is chosen as the third member of a very attacking but very energetic midfield.
Upfront I really hope we get given the chance to see our new boy Diogo Jota, and I'm going to bank on that being the case at least for now. I expect to see Divock Origi to his right-hand side and Harvey Elliott on the right-hand side of them both.
It's all up in the air. There's places up for grabs all over the show. All I can say for certain is whatever combination of 11 lads is out there will fight for us, fight for Liverpool.
They're our 11-plus beacons of light. And we need them now more than ever.
Predicted 11: Adrian; Williams, Phillips, Fabinho, Tsimikas; Milner; Minamino, Jones; Elliott, Origi, Jota
---
"It's a blow much more so for the clubs lower down the leagues."

"We live in the bubble of LFC, but it is the lower leagues i worry about. For them it's their livelihood, it's jobs at stake."

📱 Download our app to watch this & our new video shows 👉https://t.co/v3xcfwjq7C pic.twitter.com/dcGtAbol7E

— The Anfield Wrap (@TheAnfieldWrap) September 22, 2020