IN October 1986, Liverpool travelled to Craven Cottage to play Fulham in the second leg of a Littlewoods Cup tie.
The Double winners sat third in the league having seen off Wimbledon at Plough Lane three days earlier. There wasn't much interest in the tie and that was echoed by the attendance that night – just 7,864 showed up.
A message in the programme was more memorable than the game itself. It read: "Should the aggregate score be level after 90 minutes; extra time will be played."
There wasn't much chance of that. Liverpool led 10-0 from the first leg.
Kenny fielded eight players who figured in the FA Cup Final five months earlier including himself. He took it seriously, maybe because he'd nabbed the first two domestic trophies in his first season as manager.
You'd expect him to give the lads a night off for the second leg, wouldn't you?
John Durnin, Jan Molby and Barry Venison came in for the manager, John Wark and Ronnie Whelan. That's it. Hansen, Nicol, Rush etc, were all involved. Up 10-0 and he still played Jan Molby – arguably the player of the previous season.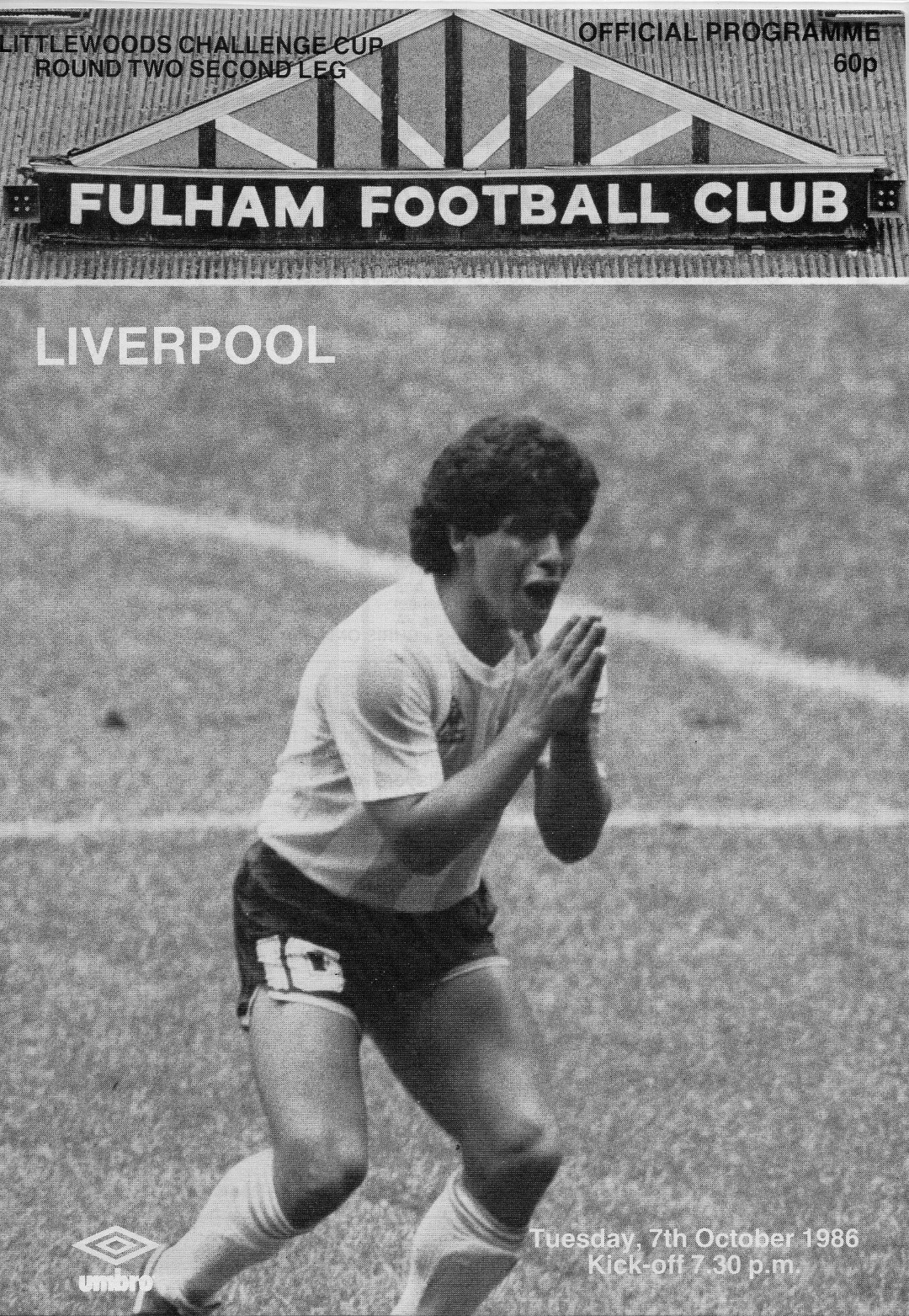 It took us just six minutes to extend the aggregate score to 12-0. In the end we settled for a 13-2 win.
The League Cup was still a bit of a deal back then, inasmuch as you'd celebrate one of the big teams going out. We reached the final that year but lost out to Arsenal. To be honest, it still annoys me a bit.
We play Arsenal again tomorrow and for once I'm more interested in the entertainment factor rather than the outcome. If we go out it'll be a shame, but I probably won't be snarling at footage of it 23 years later.
Bloody Charlie Nicholas.
It's an odd competition and is, of course, the last one we won before Klopp's arrival. It will always be fourth choice on everyone's list when choosing priorities, but we needed it in 2012. Really needed it.
These days, with the champions riding high and our eyes set on league and European domination, we don't really. Oh, it'd be nice but mostly because it'd be lovely to see the second string go to Wembley, particularly as we might be able to join them by then.
Not that it's much of a second string. Had any of the lads from the Lincoln game started against Arsenal on Monday, Rhys Williams and possibly Harvey Elliott aside, there wouldn't have been too many raised eyebrows. They're not first team as such, but they're certainly not also-rans.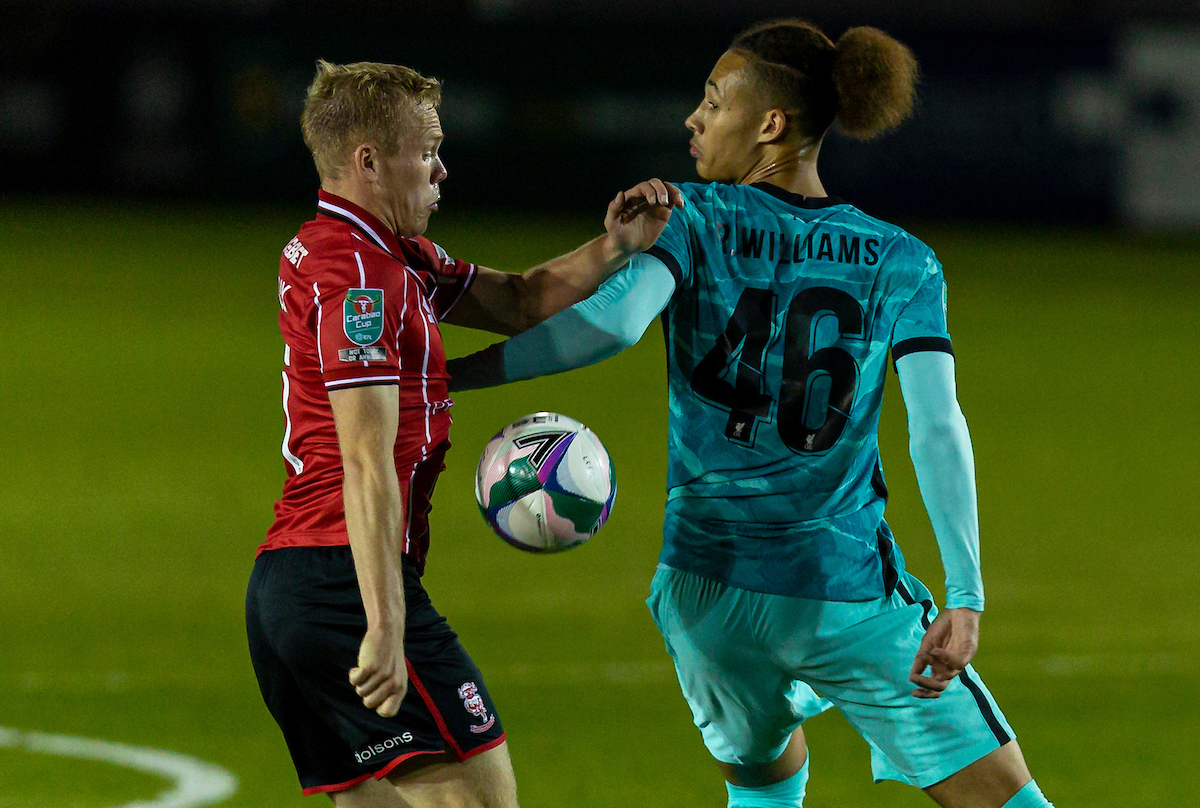 We seem to be using the League Cup for fun these days. The 5-5 with Arsenal last year, the 27 penalty kicks against Boro in 2015 etc, so maybe this is how the manager (and his predecessor) sees the competition. A nursery tournament. Once it meant something and now it's a comedy show.
I can't remember who won it last season's – I just assume City did. I recall nothing of the final, though I must have watched it or the one before that. I've just looked it up and six of the last eight victories were by the Manchester clubs. Maybe that explains the amnesia.
Since its significance began to wane, the winning of it is usually used as a statement of some kind.
City win it regularly because Guardiola wants to win everything regardless of its stature – a stance I applaud. Mourinho won it in his first seasons with Chelsea and United as he wanted to a) make a point and b) make his new lads get used to winning finals. It's a jumping off point for many teams, or at least it should be.
Our record in the competition is bizarre. For years it was dismissed as a 'Mickey Mouse' cup with the likes of Swindon parading the cup around Wembley. Wikipedia claims that that term stems from United fans mocking our four straight wins in the early 80s, but that can't be right as they were hardly wiping the floor with us at the time.
I always thought it was our caveat to explain why we'd never won it. 'Who's arsed with that? It's just a Mickey Mouse cup?'
I remember my dad (a Blue) saying the same thing just days after Everton lost the 1977 League Cup final to Aston Villa. Three days earlier he was openly talking about pub crawls around town and the building of a Blue legacy, but we're all a bit like that. It matters more when you've lost it even though you'd swear otherwise.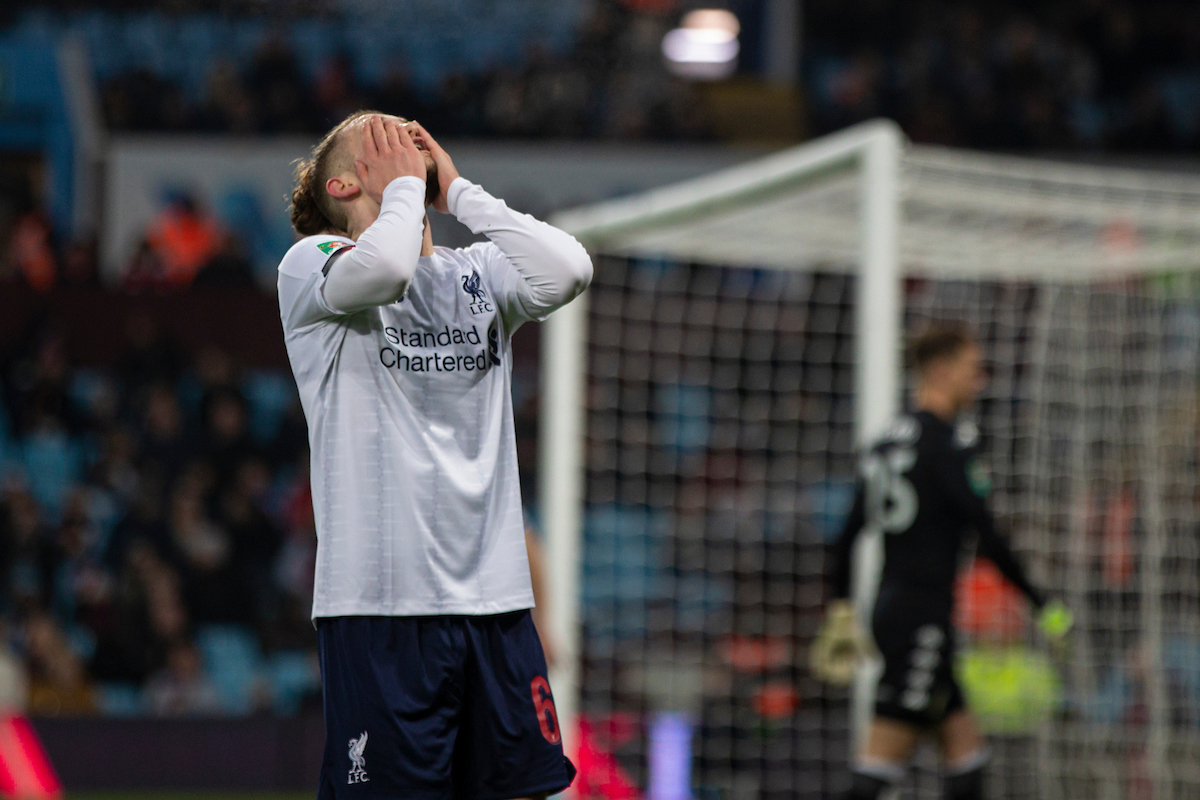 Whereas Liverpool won it on a high from 1981-84, the other wins marked notches in progress.
Gerard Houllier's first victory in 2001 was the first real starting point of his reign. In 2003 it was significant that we beat Man United in the final, as we were still tugging their metaphorical shirts in single games though not in league titles. In 2012 Kenny wanted both domestic cups in and sacrificed league points for silverware. It didn't save him.
But Jürgen doesn't need to do that now. If we didn't have the squad to cope with it, I'm sure he'd blow it off entirely and get back to thinking about Villa on Sunday night. Now it's a welcome distraction as the outcome doesn't really matter. Unless we lose, of course.
More than anything though, I just want to enjoy the young lads playing. The Lincoln game was a laugh from start to finish and it felt great when Curtis and Taki got doubles. Those goals will be notches in progress for them too. They were victories as much as the result.
Tomorrow's result doesn't matter. I'd give the game to Arsenal now if it guaranteed a goal for Harvey Elliott. Of course, I say that now but if we lose, I'll be devastated. Unless I'm asked about it by an Arsenal fan. Then it'll just be a Mickey Mouse competition.
The League Cup, like England games, is just football without pain.
I can't wait.
---
"It's boss that Curtis is a local lad. But he isn't getting in just because he's a scouser."

"He's getting in because he's an absolute belter of a footballer too."

📱 Subscribe to listen to our build up to Arsenal in the league cup 👉 https://t.co/oaOWcUzrlr pic.twitter.com/xo0OJFp28k

— The Anfield Wrap (@TheAnfieldWrap) September 30, 2020