WELCOME to the 2020-21 season.
Furthermore, welcome to the Champions of England.
In the same way I never grew tired of referring to the lads in red as the European Champions last year, I'll be adopting a similar moniker, albeit more domestic, for the following campaign. Farewell then Liverpool FC, hello 'the Champions'. Smug? Unbearable? Arsed.
To say it was a weird season is a vast understatement. No footy for three months and then a ton of it. Then came a pre season of what felt like a three-day mini break more than the standard three months off — a necessary time for players and fans alike to shake off the tension of the previous few months before beginning anew.
In any case, we're back and ready to start the bunfight all over again.
It's not just the timetable that's different. Expectations have changed irrevocably, and the usual equations no longer make sense.
In previous years, I'd want an outright assault on the league championship though I didn't always get it. Others saw a top-four finish and a decent cup run as an acceptable haul, which was fine as you can't always leap to the top without the use of stepping stones, but those restrained hopes have long evaporated.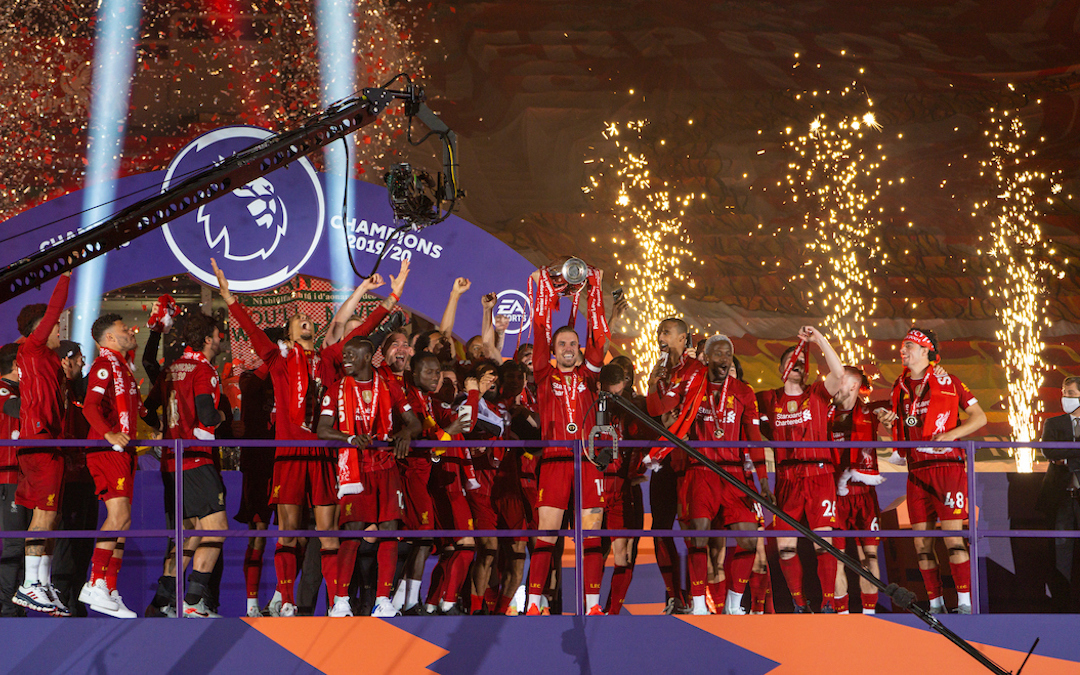 Actually, I think stepping stones are used for crossing streams and the like rather than climbing the figurative mountain, but you take my point.
We've all moved on from the days of points budgeting and the prospect of a seat at the top table.
Since Jürgen's arrival we've been to three European finals, winning one, come close to winning the league and then finally securing it through annihilation of the division. With those increments of improvement comes added responsibility and demands for more.
What do you do once you've delivered the biggest trophies in our sights? Simple. You do it again.
Well, OK, not that simple. Many others have had the same idea and failed miserably. Motivation decreases after success. That's a human response. Focus can wane if you're already wearing the medals you seek and a knock off in effort would be understandable now that the Premier League monkey has been prised off our back.
We've all done something similar in our own world. Let's say you do something good at work. You can't help but accept the satisfaction along with a bit of a rest. After all, you're in the credit column so why not rest on your laurels for a bit?
When Leeds won the last non-Premiership title in 1992 they followed it up with a 17th-place finish in 1993, finishing just two points above relegation. Leicester City finished 12th in 2017, some 37 points behind their title-winning finish of the previous year. Knock offs happen.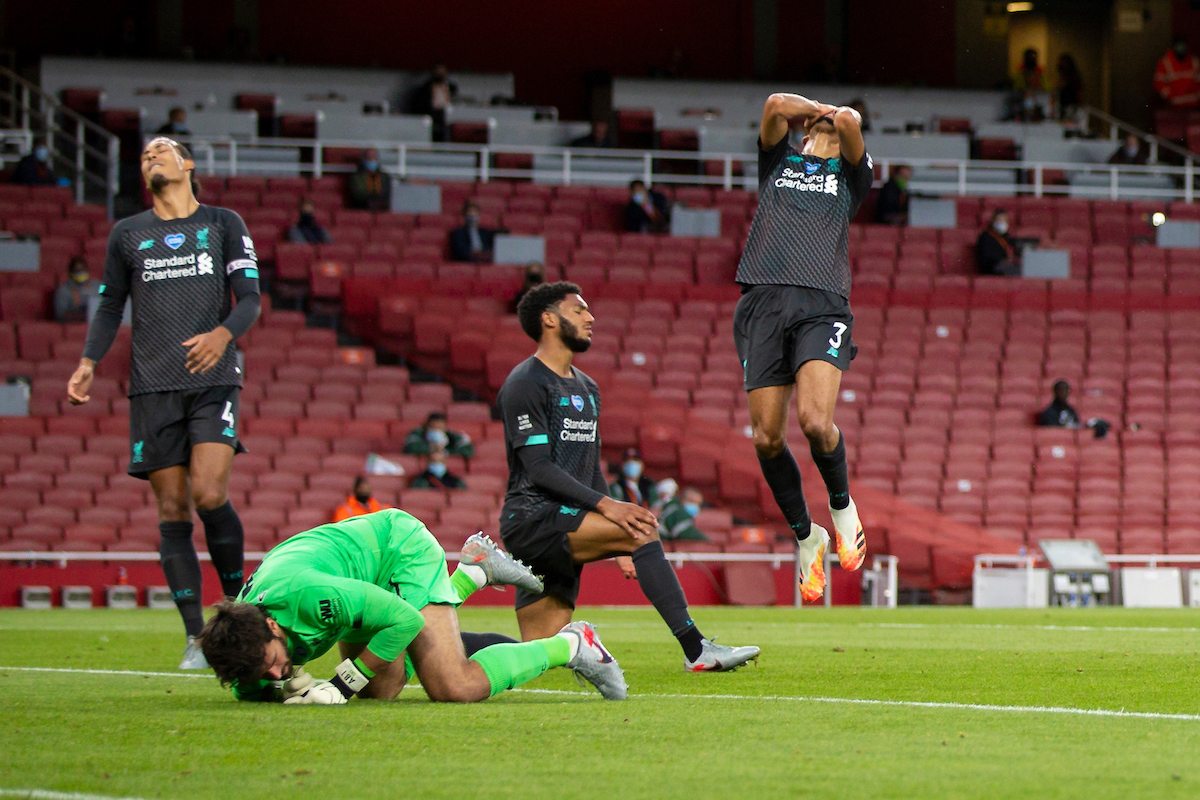 But that's other clubs. Liverpool can't do that. Liverpool can't even entertain that as a possibility because there's a bigger challenge ahead
Liverpool's 2020-2021 problem is a nice one, but a problem, nevertheless.
We want a continuation. Not just a one-off trophy.
The line has been moved once more. Where once we craved a league championship, we now want it to form the platform of a modern legacy.
This Liverpool side won the Premier League by not accepting lower standards. Draws were defeats. Defeats were only something that crept in when the league was won. Liverpool must not drop that ruthless approach to every single game. We must build and build and build until second-place finishes or trophyless campaigns are unthinkable.
Not asking much, are we?
And that's the new challenge. I want either a follow-up title or a seventh European Cup. We must keep these levels up and not let our minds wander in celebration of the yesteryear, even if yesteryear was only a few weeks ago.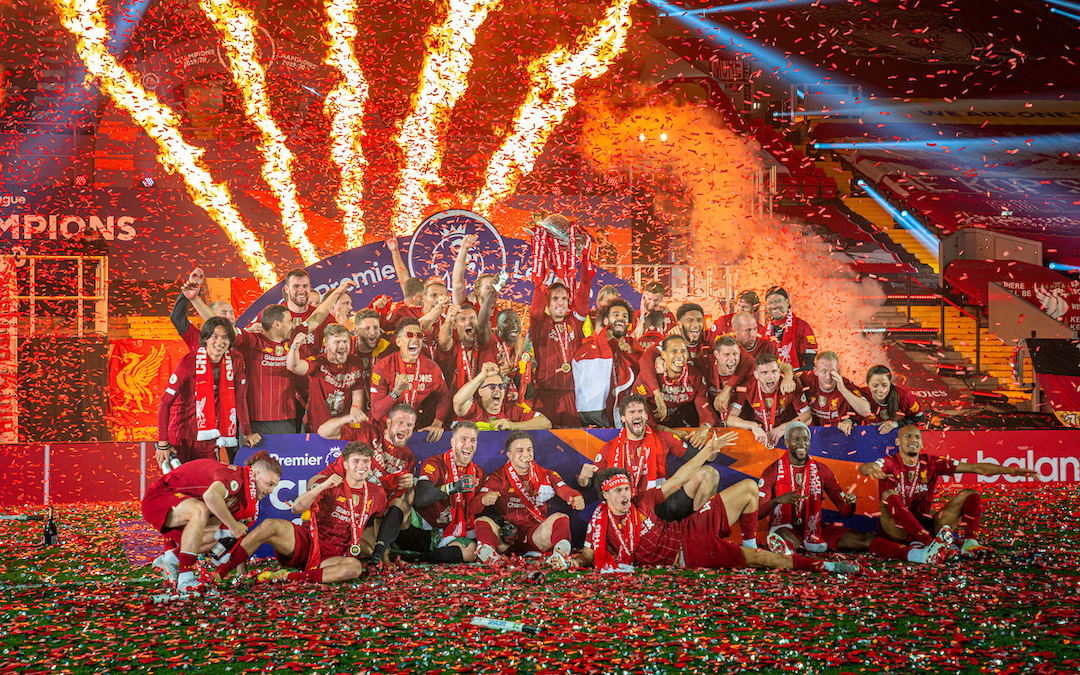 So sort that out for us, Jürgen. Another league or another European Cup. Both would be even better. Now that the all-important 'King of Instagram' title has gone it's all I can hope for …
And we can do it too. One of the more comforting signs to come out of the club is Jürgen's promise that the Champions will attack the league rather than defend it. The mental strength and newly found ethos of success is still with us but it must always be guarded.
Sure, the lack of signings has been disappointing but there's little we can do as fans other than sit back and see what happens next. Football isn't an exact science and nor is its administration. We signed no one last year save for Minamino in January and we did alright. It's a risk to do that for two seasons so I'd expect more business in January if Thiago doesn't arrive. I bloody hope so, anyway.
But the most important thing now is tone.
When Norwich came for the season opener last year, we sang about our being European Champions throughout. It wasn't just sung in celebration. It reminded all of us that we've stepped up. We were European Champions, so we played like European Champions. Likewise, I want the Premier League Champions to play and act like the Premier League Champions.
The title was just the next step. A stopping off place on the way to building the next great Liverpool legacy. It took us long enough to reach it so it would be pointless not to continue our journey.
Enjoy the game, enjoy the season and enjoy the Champions of England. We've come a long way.
---
"This squad is absolutely brilliant – it won us the League and the European Cup.

"We're not going to fall off a cliff just because we don't sign a player."

📱 Download our app here and watch/listen to this week's FREE Anfield Wrap show 👉 https://t.co/v3xcfwjq7C pic.twitter.com/PI8HB7F0q1

— The Anfield Wrap (@TheAnfieldWrap) September 8, 2020