ABSENCE makes the heart grow fonder, even if it is only a little bit of absence.
It has barely been six weeks since Liverpool signed off their title-winning campaign with a 3-1 victory at Newcastle, but this Saturday, the Champions kick off the new season against Leeds United. Jürgen Klopp's boys will start back on zero points with Manchester City, Chelsea, and *gulp*… James Rodriguez ft. Everton.
Confidence should be high. This Liverpool team has won 196 points over the last two seasons. There are no guarantees that they'll maintain that pace, but even if it does drop, there remains a chasm for other teams to make up.
Chelsea have decided to go all 'teenager playing Football Manager for the first time' on us, while Manchester United continue to flirt with Jadon Sancho like said teenager with an apparent 'supermodel' on Tinder, until they get catfished and end up signing a 54-year-old butcher called Jeff.
City may strengthen further too, and you'd have to assume they'll do better than last season, where they only reached 81 points. It seems a stretch to suggest that last year was the true level of City while ignoring the previous two where they averaged 99. You might say they were a tad "flaky"… Sorry.
So what of the Champions? (FYI, I will be making the most of referring to Liverpool as such throughout this season, so get used to it.)
Well, they have added just one so far. A backup left back who none of us had heard of before he was linked, though I do believe that Kostas Tsimikas will turn out to be a shrewd purchase based on what those who have seen him have said. After all, he didn't 'Kostas' all that much… (It's still technically pre-season and I'm rusty. Shut up.)
Whatever Liverpool's squad ends up looking like when the transfer window closes just under a month from now, it seems like the boss has a trick up his sleeve.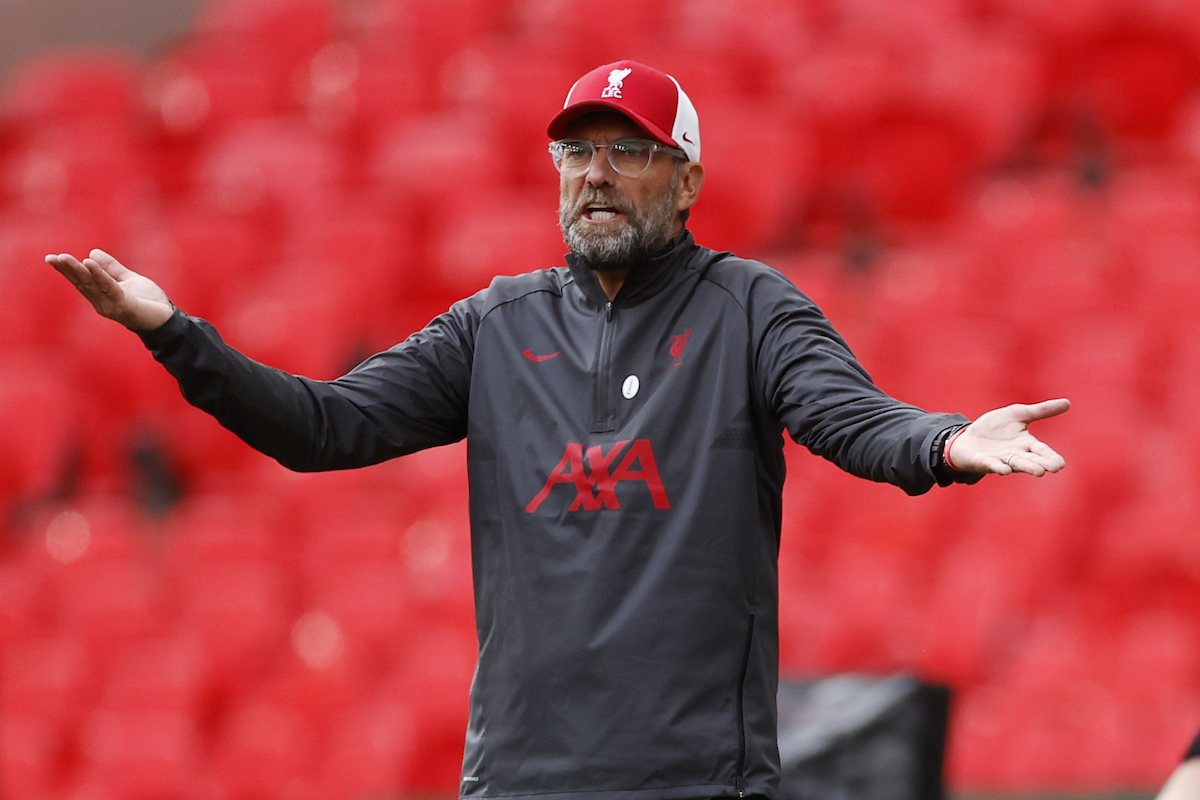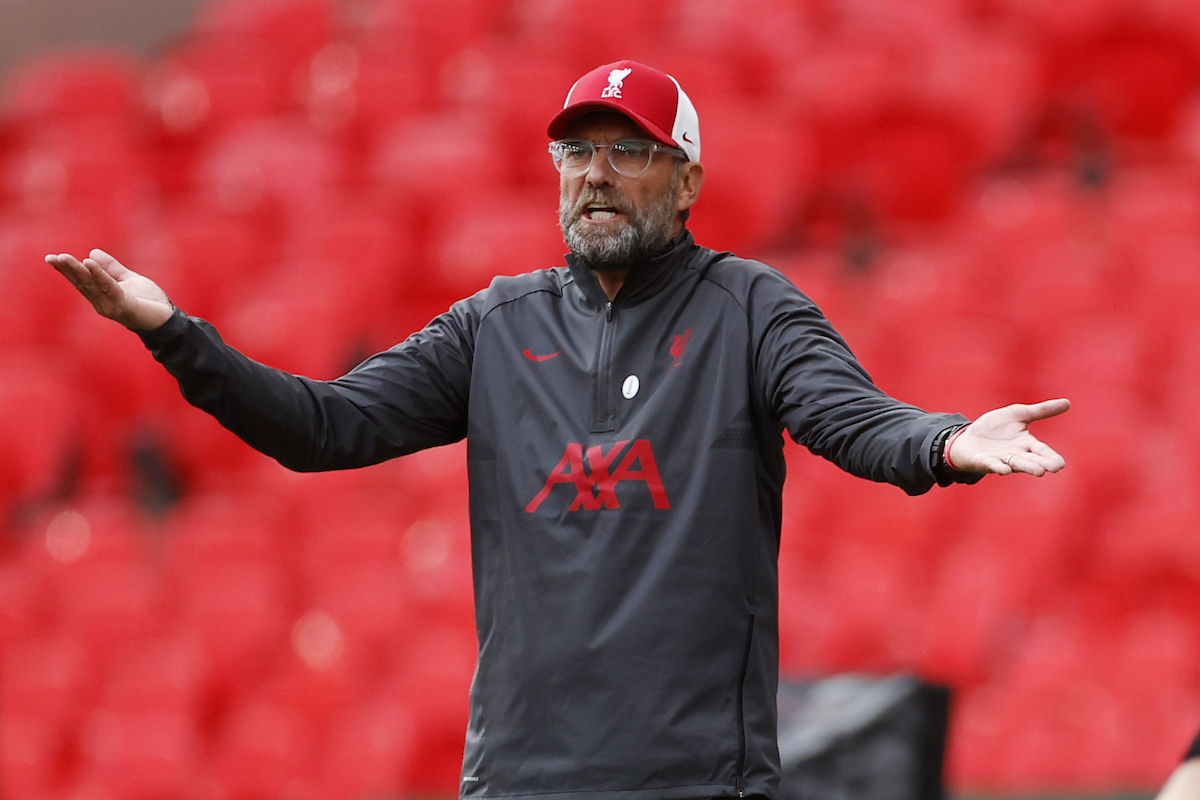 In truth, it has been a while since Liverpool were firing on all cylinders, though mostly for multiple understandable reasons.
The enforced break, having the league sewn up early, and maybe even a certain amount of mental exhaustion from having to be elite for so long just to keep City at bay. It could also be that opposition teams are finally starting to come up with effective plans for combatting the relentless Reds.
Either side of the break, it was noticeable that Atletico Madrid, West Ham, Watford (obviously), Bournemouth, Everton, City and even Aston Villa (it's easy to forget how difficult that match was for a long while) seemed able to nullify Liverpool. While that could have been down to a drop in form, it would be naive to think there wasn't an element of strategy from the opposition.
However, it seems that Klopp is far from ignoring this possible development, and may well have come up with a way to throw everyone off the scent of a blueprint to deal with Liverpool.
Rather than freshening things up by just throwing player names at Michael Edwards' head, the gaffer seems to be exploring the possibility of giving opposition teams something else to worry about. A new formation.
Klopp has surprised us with a look at what is essentially a 4-2-3-1 shape in pre season, and it didn't go unnoticed that by far Liverpool's best period of the Community Shield game with Arsenal was after the switch to the new look.
Of course, anyone who paid attention to Klopp's earlier career will know that his latest dabble with this particular shape isn't new for him. It was pretty much all he used at Borussia Dortmund and it largely allowed him to get the best out of his black and yellow machine in Germany.
SoccerTutor.com produced two books a few years ago looking at Klopp's 4-2-3-1 at Dortmund (attacking and defending), picking apart the movement and method behind every player's role in numerous scenarios, and it was clear that Klopp viewed it as a versatile and effective formation against opposition of all kinds.
The books predominantly look at the team from 2012-13. It looks very familiar, with Lukasz Piszczek and Marcel Schmelzer taking it in turns to attack from full back, Mats Hummels spraying long passes from centre back, Nuri Sahin and Sven Bender as a deep two, Henrikh Mkhitaryan as a 10, Jakub Blaszczykowski and Marco Reus in the Salah and Mane roles, and Robert Lewandowski playing the Firmino role expertly.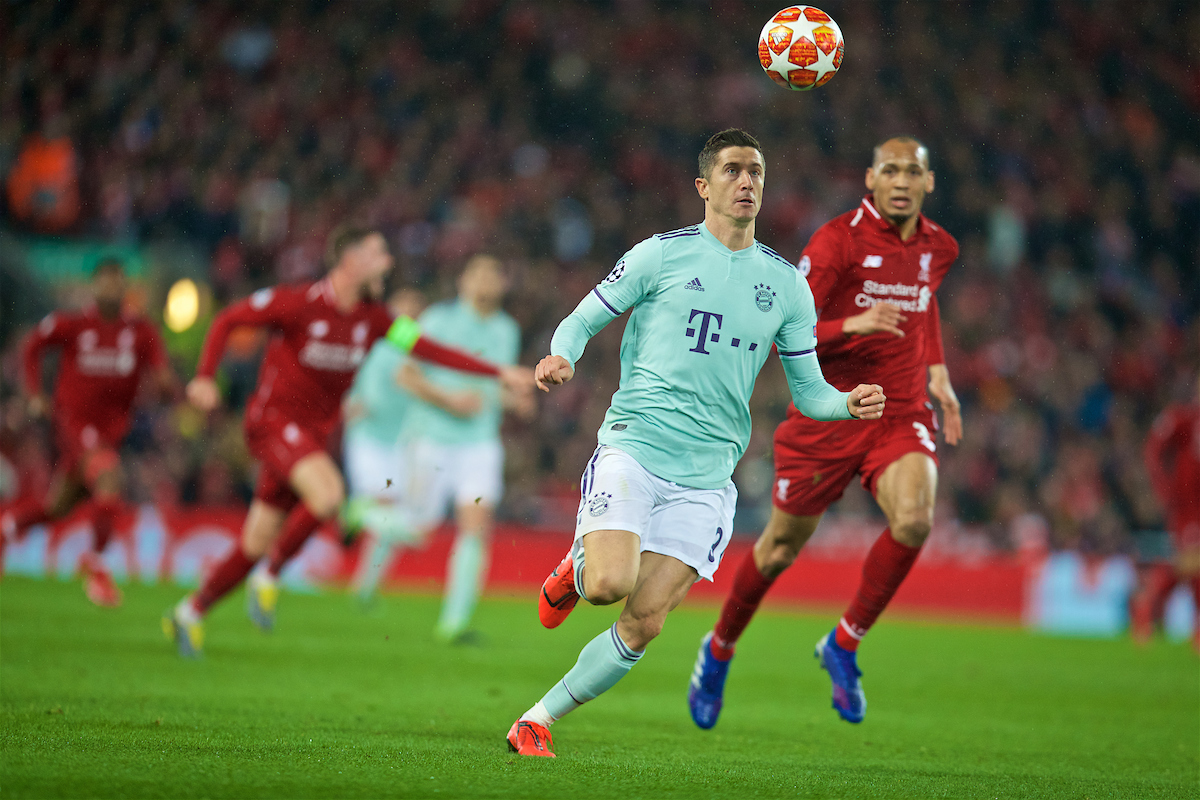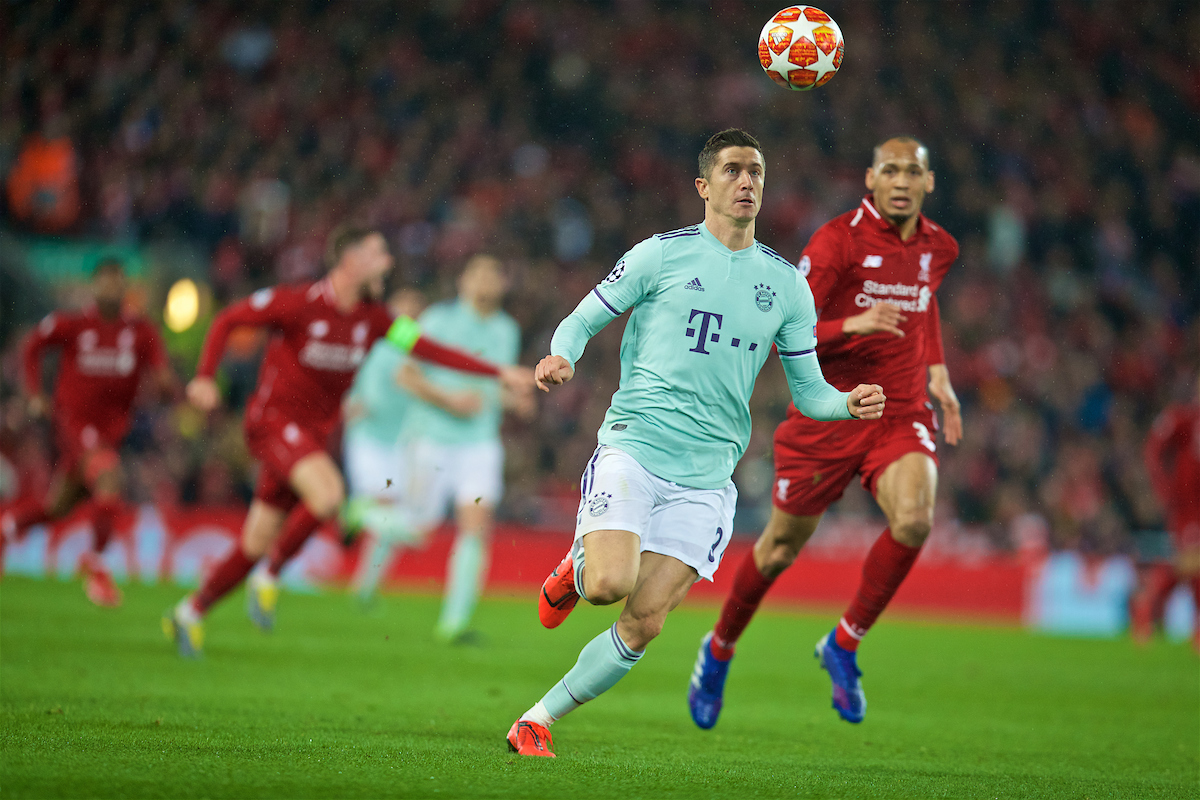 It was the role of Mkhitaryan that intrigued me most. The jobs he would have in various phases seemed to be what opened up so many opportunities for others, creating space where none would otherwise exist.
That could perhaps be what Klopp saw in Takumi Minamino when the Japanese international was signed from Salzburg in January. It certainly appears to be what he has been doing to great effect in pre season. Although he has mostly been playing deeper, it also seems like a role in which Curtis Jones could thrive.
Should the German decide to run with the new look, it will likely mean much more playing time for Minamino, but also potentially for Xherdan Shaqiri and Rhian Brewster if they end up sticking around for the campaign. Klopp has often reverted to more of a 4-2-3-1 whenever he has wanted to get Shaqiri into the team.
It also makes any potential move for Thiago Alcantara make even more sense seeing as it's pretty much the same formation he has played in to such great effect at Bayern Munich.
I don't think the tried and trusted 4-3-3 will be abandoned altogether, but it gives Klopp, dare I say it, a potential plan B if nothing else (without the need to bring in a wardrobe with legs to play upfront).
It all adds to the excitement of a new season. The first many will have experienced where Liverpool are defending their league crown, or in the words of the manager, "attacking" it.
With any plan of attack, you need numerous methods and strategies.
Line 'em up…
---
"This squad is absolutely brilliant – it won us the League and the European Cup.

"We're not going to fall off a cliff just because we don't sign a player."

📱 Download our app here and watch/listen to this week's FREE Anfield Wrap show 👉 https://t.co/v3xcfwjq7C pic.twitter.com/PI8HB7F0q1

— The Anfield Wrap (@TheAnfieldWrap) September 8, 2020