AND just like that, normality is restored.
Liverpool, while still picking up points since last season was prematurely halted, have been a club with a lot of questions being asked of them.
Have they peaked now that they've reached the summit? Do they need to add something to freshen it up? And what has happened to that defence?
While some of that will still take time to be figured out for sure, it felt a lot like those questions have been answered in the last week.
The Reds approached their game at Stamford Bridge with a hunger you could argue they haven't displayed since Crystal Palace at home just after Project Restart, a game where the league was still at least a little bit on the line, or maybe even before.
The defence, despite surprise injuries to Joe Gomez and Joel Matip, stepped up and Fabinho in particular played like there was a point to prove.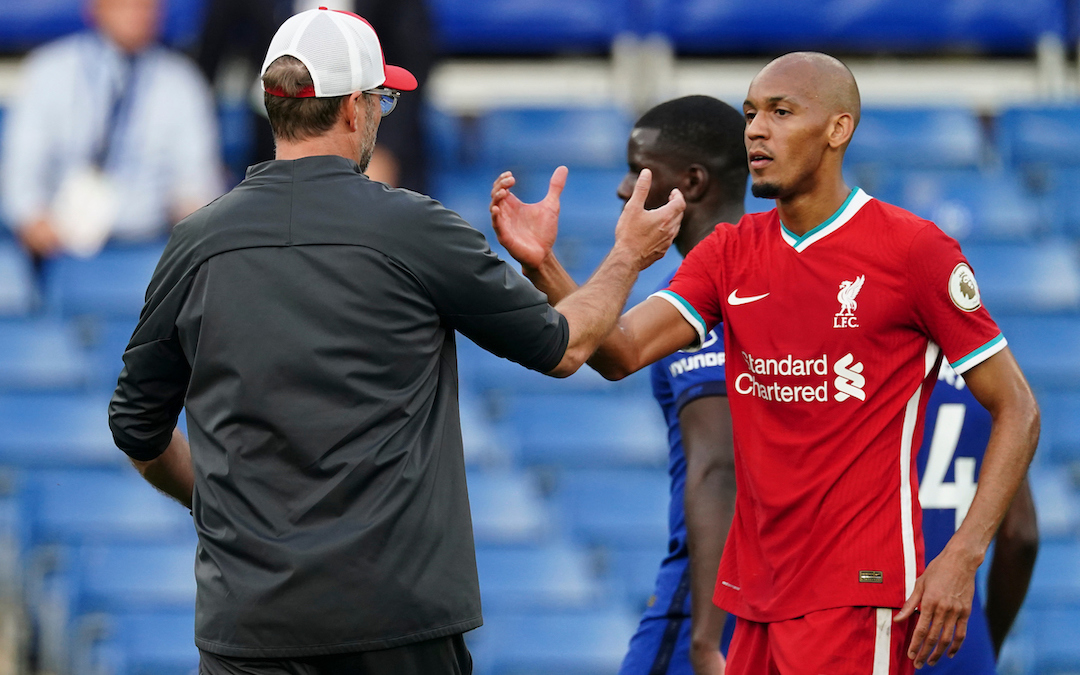 And in a way there was a point to prove. Because the man aiming to pick the lock of Liverpool's defence was of course the man The Reds spent near enough every day of 2020 being linked with until he eventually signed for Chelsea.
But Timo Werner had no joy. Virgil van Dijk and his new deputy took all the plaudits, and that good kind of swagger that has made The Reds' defence so Rolls Royce-like over the past two and a bit seasons was back.
There may be some who watched that game and thought that a bullet was dodged with Timo, or vice versa. I think it's harsh to judge it off one game, but I do feel confident that either way we won't miss seeing Werner in a Liverpool shirt.
That's partly down to the lads we have brought in.
Thiago showed us exactly why social media had been in a frenzy from the day he was first mentioned in a gossip column next to the name of our football club. He oozed class and made everybody around him look a level above.
I'm also excited about Diogo Jota, and pleased that The Reds have gone after that profile of player. Because, though we felt the freshness of Thiago immediately, we may not feel the full impact of the Jota signing for a number of years. If all goes well, he's the ideal replacement for Sadio Mane once he starts to lose his touch.
I hope our new Portuguese man is patient based on yesterday's showing.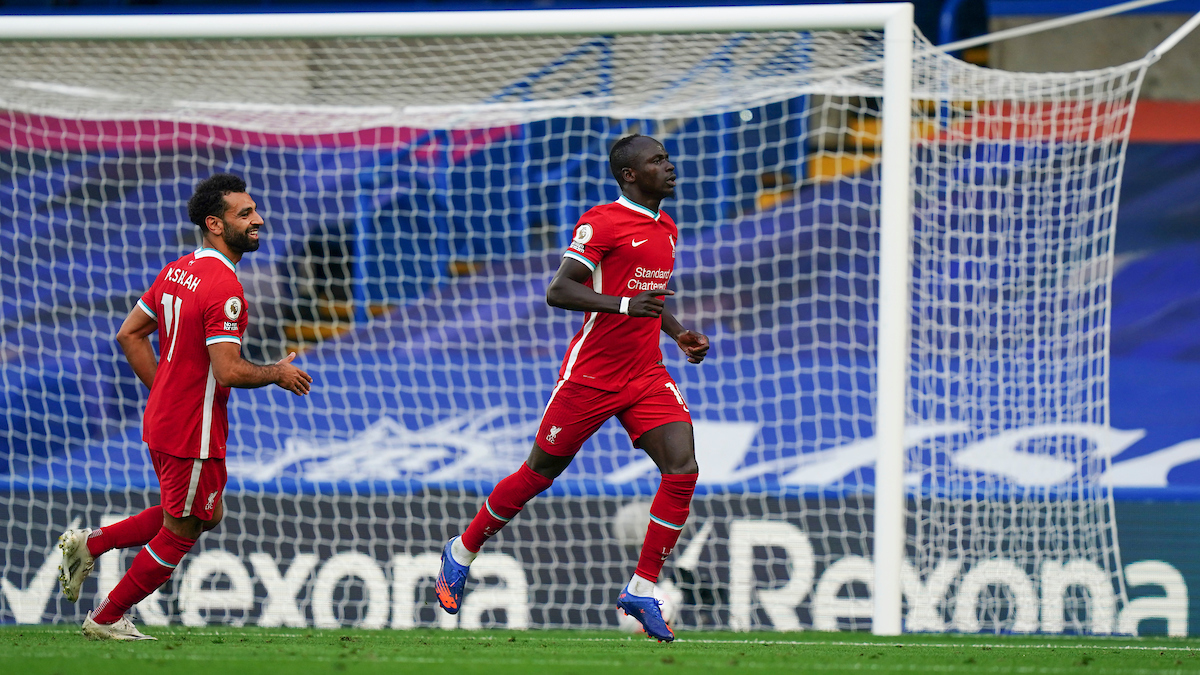 It's nice to see that the club have one eye on the future, though. You'd always assume/hope they did anyway, but the move for Jota proves it. It does instantly improve our depth and options, but he's a 23-year-old Premier League-proven player to boot.
When thinking about the future of Liverpool's forward line, my biggest questions now lie in the lap of Rhian Brewster and his next move.
For me the situation with Rhian purely comes down to a decision between head and heart, but for the people at the club I have no doubt they have the best interests of the player and the club itself in mind. That's why I'm not Michael Edwards'. I don't deserve those statues (yet, though for now I'd settle for a framed picture on John Gibbons' desk).
My head says that anything upwards of £20m for a player who has yet to score a competitive goal for the club is good business, but my heart is telling a much more complicated tale.
We all know the stories about Rhian's arrival at the club, joining The Reds off the back of a recommendation from Michael Beale, who saw such bright things in Brewster in Chelsea's youth system.
From his goalscoring exploits at the lower levels, to him running from one pitch where he had played 50 minutes with the U16s to another for a 10-minute cameo with the U18s, and stopping to introduce himself to a newly appointed Jürgen Klopp along the way, Brewster's journey at Liverpool since then hasn't been all we expected.
Such was the pace with which he rose through the ranks, it's been a shame to see how much injuries have curtailed his chances of being properly in and around the first team during his formative years.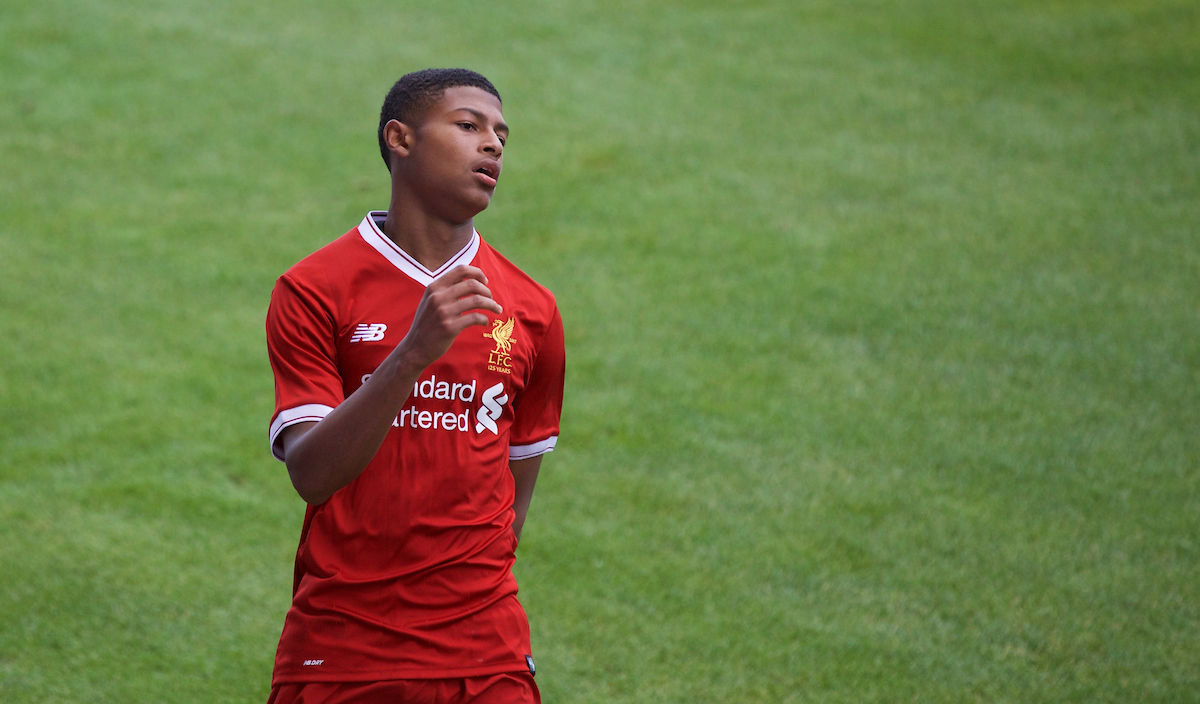 Now, despite proving his eye for goal on loan at Swansea, he may be in line for a permanent move this summer, and a large part of us could be left to ponder what if.
I still believe if the club had it there way they'd sell Harry Wilson for something upwards of £20m and maybe show one of Divock Origi or Xherdan Shaqiri the door in order to boost Brewster up the pecking order, but the reality of COVID-19 might mean that the English U17 World Cup winner is the only other player on the books attracting any interest.
The idea of getting more money in the coffers during these uncertain times is not really one to be sniffed at, but no matter what you think of FSG's general approach of selling to buy, it would be a huge shame if Brewster doesn't get the chance to realise his potential at Anfield.
Of course, a lot could change between now and October 5, and the rumours of a formal £25m bid from Crystal Palace have been denied by their chairman, but it would be hard to fault the club if somebody came in with an offer in that region for Rhian.
The best us Brewster fans could hope for if a permanent deal goes ahead would be a reasonable buy-back clause, to at least soften the blow of seeing a lad who once promised so much being shipped out.
At least then we may still get the chance to see him with a Liver bird upon his chest banging them in at the Kop End.
---
"I would resist selling or loaning Brewster. If you give Brewster the minutes we gave Origi last season, he will be better."

Do you agree? 🤔

Subscribe to TAW Premium 👉 https://t.co/oaOWcUzrlr pic.twitter.com/Uw8XsHI3Ms

— The Anfield Wrap (@TheAnfieldWrap) September 15, 2020