THE Reds were once famously called "The Culture Club" by BBC commentator John Motson.
It was a compliment of sorts, but certainly one delivered backhandedly, it coming as it did after league champions Liverpool were inexplicably beaten 1-0 in the 1988 FA Cup final by unfancied Wimbledon.
"The Crazy Gang has beaten the Culture Club," said Motson, while newsreader Moira Stuart later described it on a bulletin as "one of the biggest upsets in the history of the FA Cup".
The Culture Club was an interesting line. The Reds had won the league with 90 points, finishing nine clear of Manchester United to seal a 17th title. They lost just twice in 40 league games, and enjoyed a 29-match unbeaten run to the start of the season.
John Aldridge had filled the huge hole left by Ian Rush's departure, scoring 29 goals, which made his penalty miss in the final all the more tougher to take. And only a month earlier, Liverpool had played Nottingham Forest off the park at Anfield, winning 5-0 with a performance considered to be one of the best in the history of the club.
The sixth league title in eight years had been delivered that season. And in the same period there had also been two European Cups, two FA Cups and four League Cups.
Fourteen trophies in eight years. The culture was a winning one.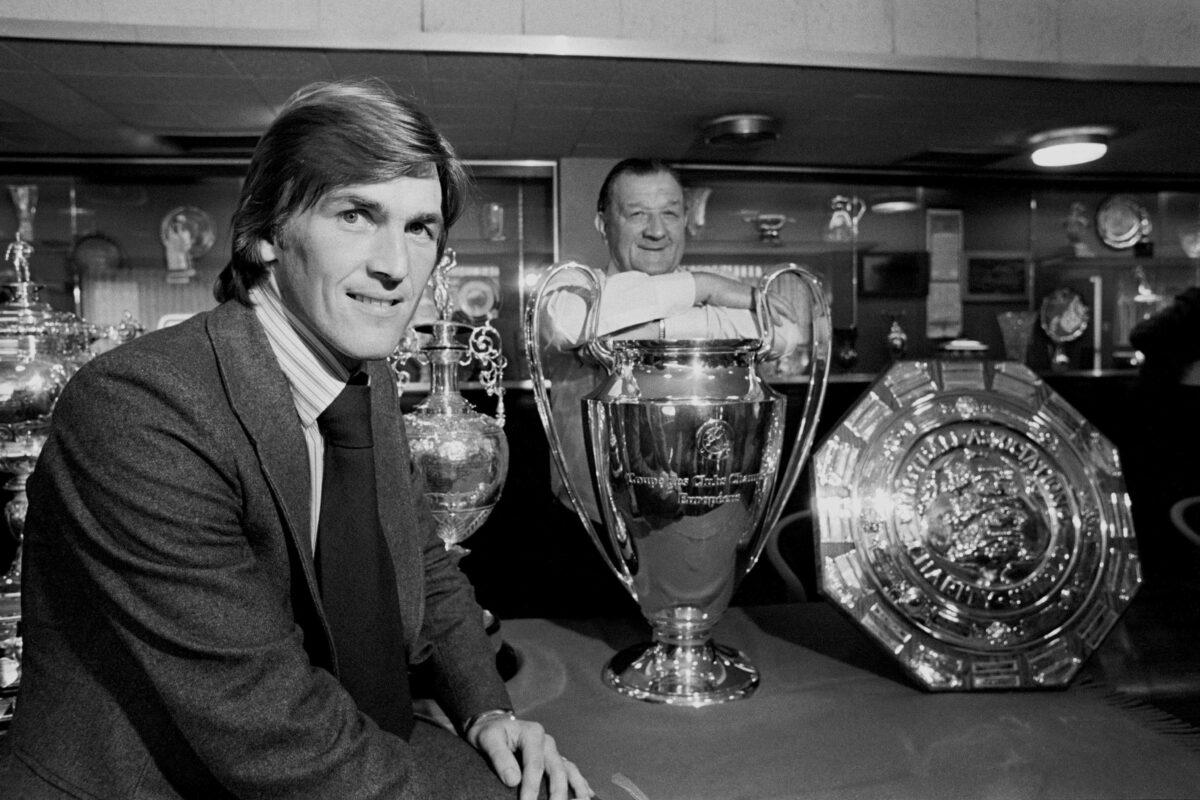 The following season yielded an FA Cup in the saddest of circumstances. The league was lost in those same circumstances. One more title in 1990 followed. And then the wait for number 19 began.
Since then, three decades have ticked by and we've witnessed two European Cups, a UEFA Cup, three FA Cups, four League Cups, a World Club Club and now, at last, the title once more.
Eleven major honours in 30 years. Fourteen if you want to count the three Super Cups in that period.
Not to be sniffed at, but not what was. But what about the culture?
Back to 1988, Alan Hansen then was putting a seventh championship medal around his neck as Liverpool wrapped things up with four games to go. And not long after doing so, he was using a phrase that used to mean so much.
Talking about how much longer he could play for Liverpool, he said: "Whether I'm a part of it remains to be seen. I'll be out the door as soon as they think the time is right because I've seen it happen to so many players before.
"It is the Liverpool way and I accept it. After you've won something it counts for nothing because you are expected to start again. That's what keeps you going more than anything here."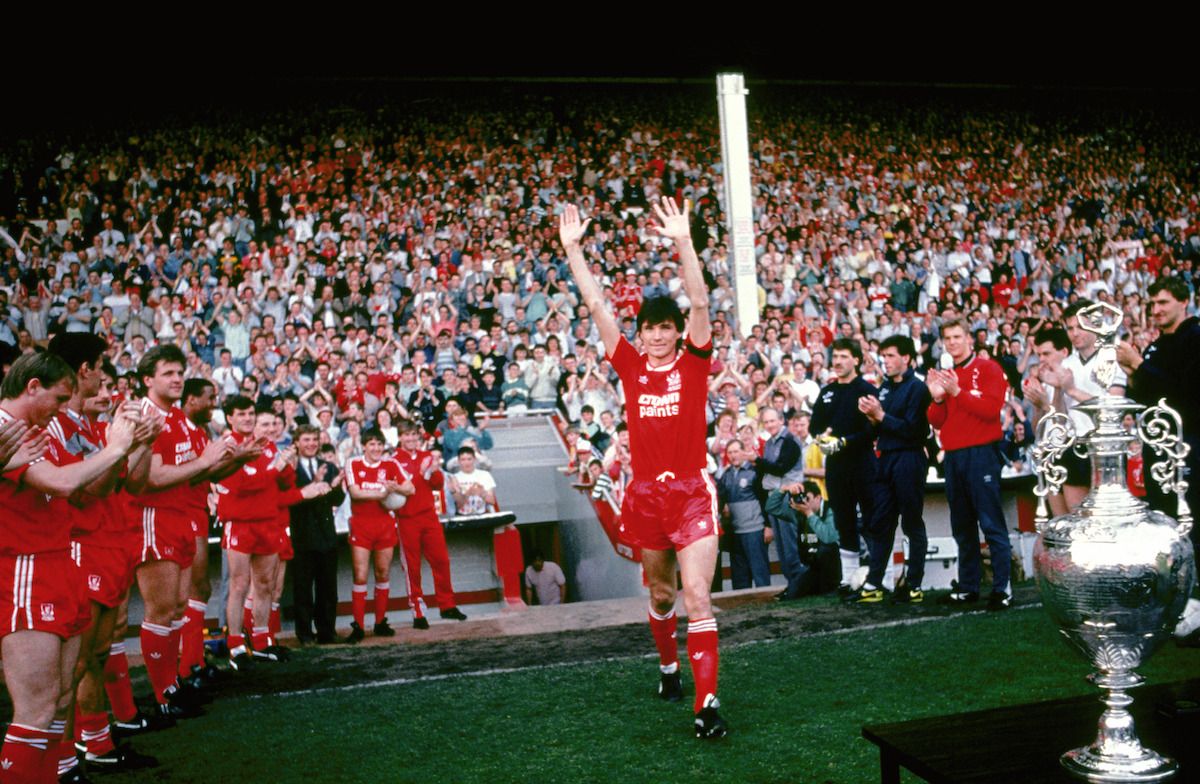 The Liverpool way. So often we talked about the Liverpool way. A tradition, a practice – a culture. We used to talk about players that were Liverpool players – you recognised traits, saw qualities; everyone was aware of the standards, and not just anyone was given the opportunity to meet them.
It was the people at the club, too. Leaders, winners, creators of a culture, guardians of 'the way' – innovators, risk takers, and the best in the business. On and off the field there were people that knew what was required to win, and they made sure Liverpool did just that, over and over again.
History says Liverpool lost their way, and lost 'the way'. The reasons are plentiful, the explanations far from simple.
Football changed post-Hillsborough. Liverpool were asleep at the wheel. Manchester United emerged. Chelsea and then Manchester City were transformed by money.
But forget rivals, forget other clubs, too often things were wrong at L4. From managerial appointments, to expensive flops, mind-boggling wages, to baffling commercial decisions. What once was savvy and solid became rocky and ragged. How and when was now if and maybe.
We had good times, fresh silverware still gleamed. But crises became common, managers began to churn and any sense of 'a way' or a culture of stability, structure, even a coherent long-term plan, seemed so often lacking.
We asked ourselves if the title would ever return. And we were right to do so. We boomed, then we were bust. We bought, then we sold. We hailed, then we hated.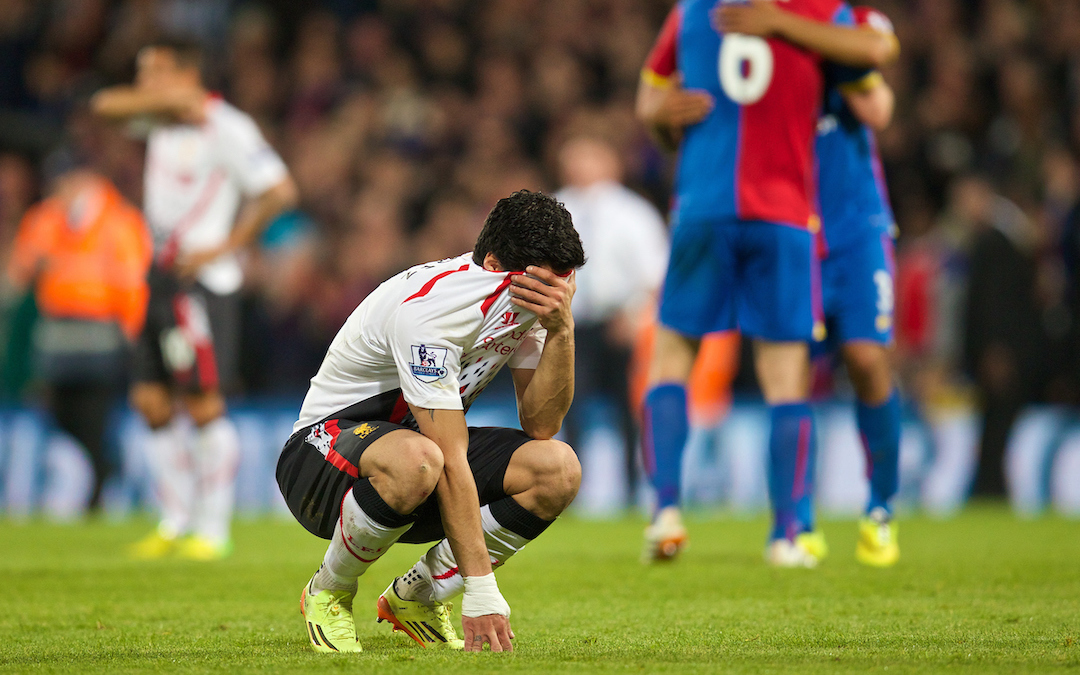 Managers left broken. Players wanted out. It was, as people once said, not the Liverpool way.
Now, as we bask in the glow of the title, Liverpool is once again "The Culture Club". Jürgen Klopp has been here for five years. He's contracted for another four, as are the key members of his staff.
His knack for doing and saying the right thing is seemingly second to none. You wouldn't swap the manager for any other.
More, there is once again 'a way'. You can identify what 'a Liverpool player' is. Parts of the club that were once disparate are now one. There is a pathway from youth team to first team. And soon all the players of all ages will be on the same physical site every day. A club in every sense of the word.
Stars too, are signed up and staying. After winning 196 points in two seasons, after lifting all the trophies they have lifted, why would they want to leave?
As fans, some of us may see the spending power of rivals as a threat. Klopp, his team, and the team, will see it as a challenge. They always do.
Coming back from Qatar having won the World Club Cup to face your nearest rivals in the league away from home a few days later? No problem. Leicester City 0 Liverpool 4.
Liverpool under Klopp do not feel sorry for themselves, no matter what the circumstances. Further, they relish it. You say no? We say yes.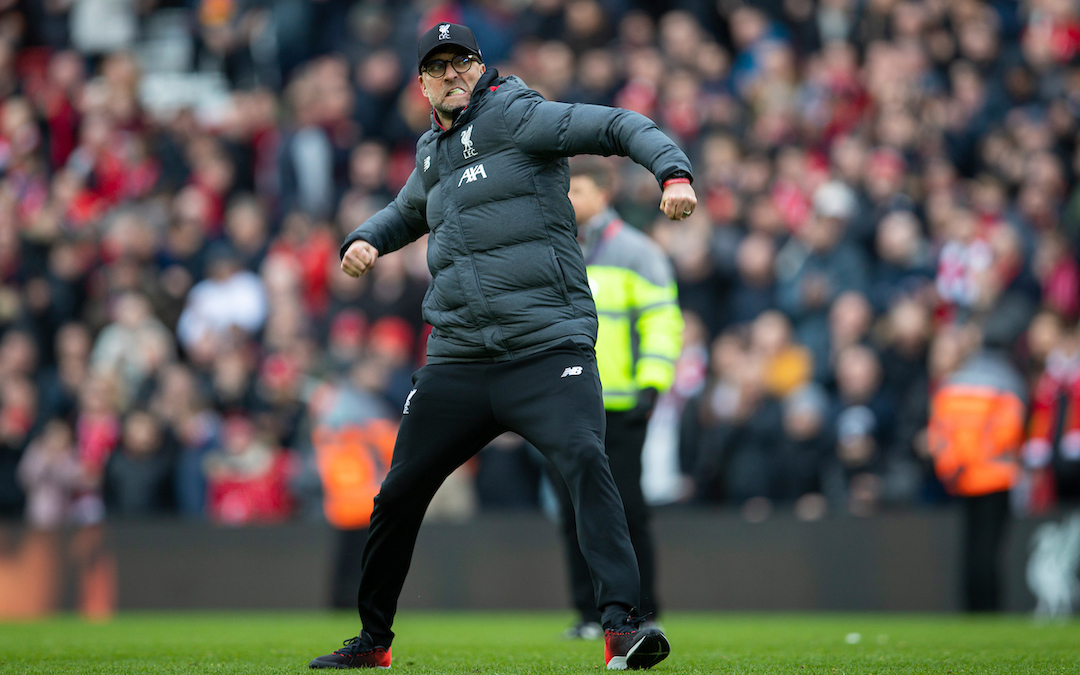 Some have talked of eyes being taken off the ball now a goal has been succeeded but that so often hasn't been the case, so why would it be now?
Liverpool of here and now has followed up a European Cup and 97 points with a Premier League title and 99 points. What now?
How about more points and that record so many made a big deal of? After all, this is now a squad packed full of title winners. They know what it takes to win 99 points. And 97. And a European Cup. And so on.
How about winning it in front of the fans? How about doing what the side of 1922 did, or the side of 1976, or the side of 1979? They all defended the title – Klopp, as we know, wants to attack it.
More? Liverpool won it three times on the spin in '82, '83 and '84. The club has won doubles and trebles.
A goal has been achieved, but there are always more goals. And Klopp will tell them just that. As will Pep Lijnders.
Talking to Goal.com last week, he said: "Where do we want to improve now? I'm not going to tell you! But we know the areas."
You love to see it.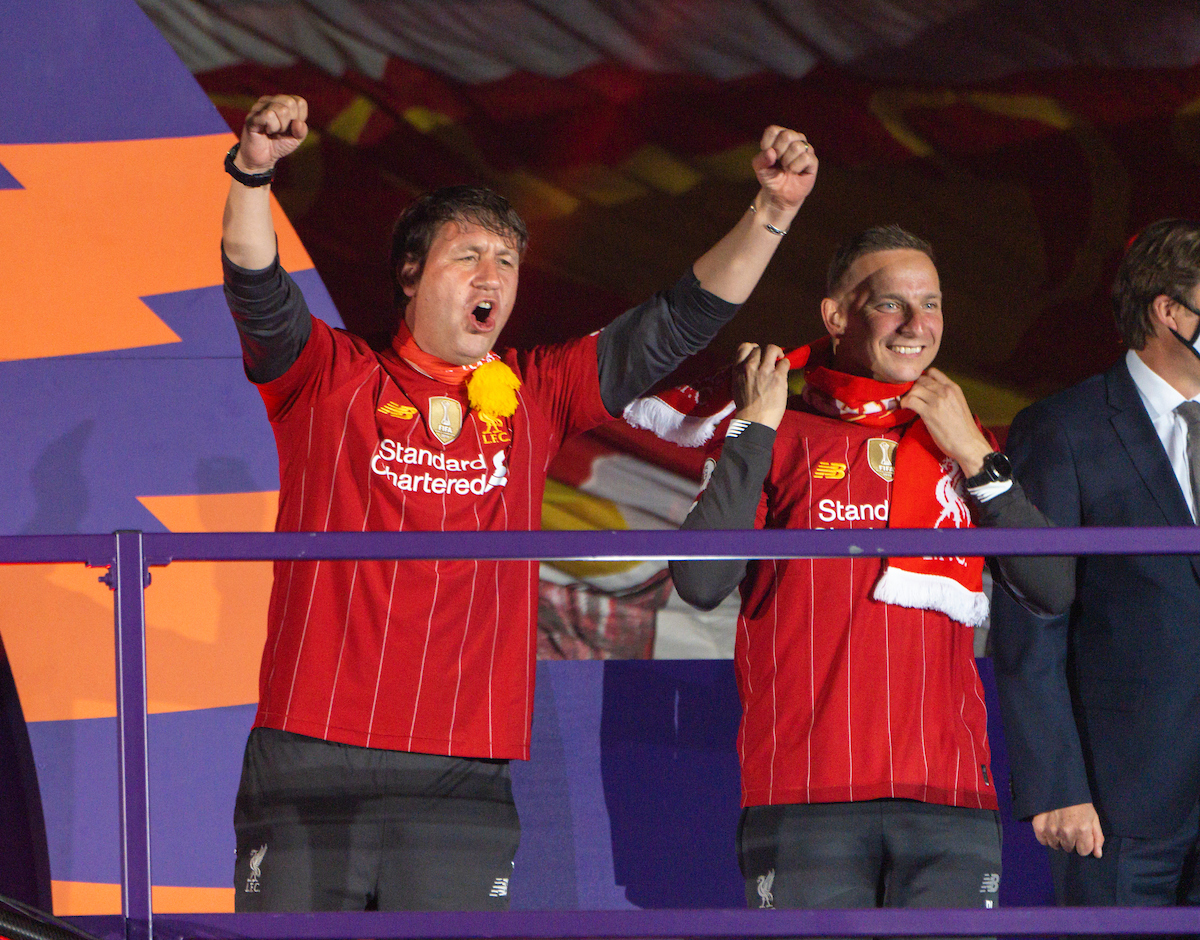 What Liverpool have done already by achieving this great goal is demonstrate that lots of different smaller tasks have been executed efficiently over and over again behind the scenes. The machine is running smoothly, the jigsaw now complete.
The culture has changed, altered, shifted – and now it's 'right'. But still there is a clear thirst for improvement. Think about how good Liverpool were over the season just gone. And yet in moments we could happily write off as nothing to worry about with the title won, they didn't.
See Klopp fuming at Geoff Shreeves' insinuation that there was an attitude problem in the game at Manchester City. See Andy Roberton and Trent Alexander Arnold after the Anfield draw with Burnley.
They are driven and desperate to be the best. And that fire isn't going out anytime soon.
We've just witnessed a third season of Liverpool going unbeaten at Anfield in the league. In 2017-18 it was a record of won 12, drawn seven lost none, yielding 43 points. In 2018-19, it was 17-2-0, for 53 points. And in the season just gone, it was 18-1-0, amounting to 55 points.
Next season, there's another record to go for.
Meanwhile, Jose Mourinho, who once masterminded 150 games without a home league loss across a nine-year period spanning four clubs, thinks it's getting more difficult.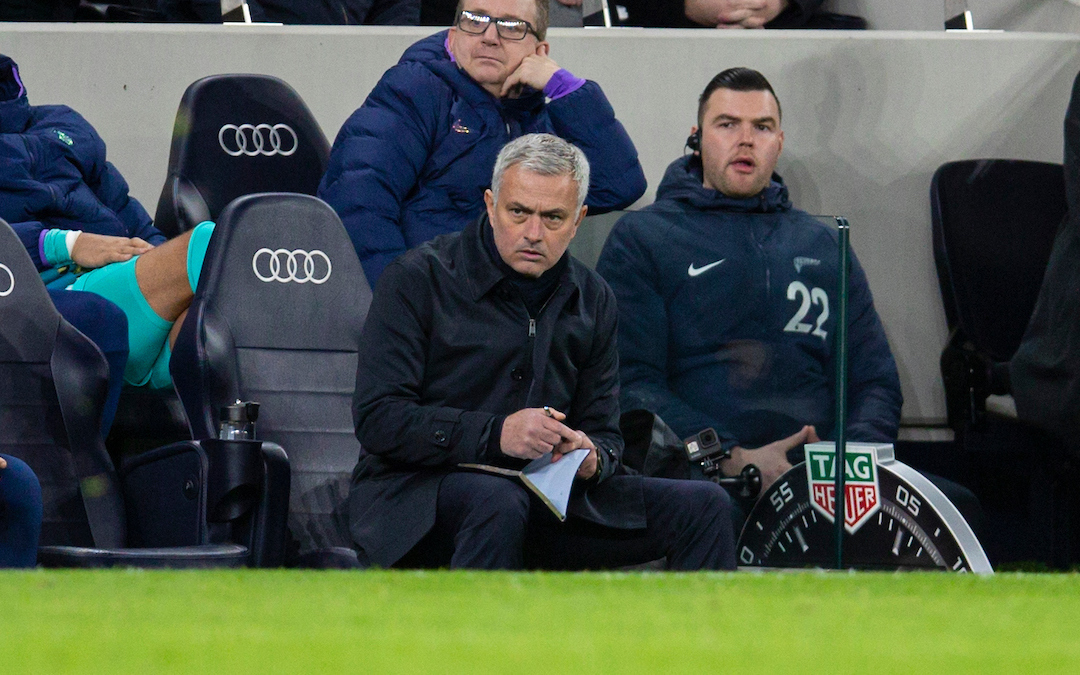 "I think the Premier League is getting into a direction where these unbeaten records are something more and more difficult to achieve because of the level of the teams," he said.
"But to be strong at home and to arrive at the end of each season with an important number of points in your pocket from home matches is very important."
It is. And Klopp made it a priority from the start. Now it's part of the culture.
Read again how Liverpool players talk. Look how they act. Watch those clips from training again. They enjoy it. The club. Melwood. Anfield. The manager. Each other. The culture. No griping, no sniping, no politics, no nonsense. For so many years under so many managers, that wasn't the case.
"Their superiority has been so unmistakable that they might as well have been competing in a different league. In setting an example of behaviour and style that has never dropped below the exemplary, Liverpool are genuinely in every sense the champions of England."
That was written in 1988. It so easily could have been written in 2020.
This is the Liverpool way.
---
"As soon as I arrived here, I knew that the big goal of the team, and of the city, was to win the Premier League… and now we have achieved it." 👏

📱 Download our app here for our FREE, exclusive interview with Alisson Becker 👉 https://t.co/v3xcfwjq7C pic.twitter.com/2Mm79hcGeC

— The Anfield Wrap (@TheAnfieldWrap) August 3, 2020