LIVERPOOL Football Club. The Premier League Champions. European Cup holders and Club World Champions.
It's a story that's not going to get old anytime soon, is it? Whatever happens from here on in, what was for so long 18 and four, then 18 and five, is now 19 and six.
No longer will our club be on the end of tedious and tortuous banter, the "History FC" hilarity, the side-splitting "this is our year" among it.
Those perennially re-hashed think pieces will be shelved for a while, too. You know the ones, telling us how the club and its supporters are living on long-gone romance and can't compete in the modern day.
Now we are finally the other side of three decades of waiting and wondering if Liverpool would ever achieve another title, it's natural to think of where we were and where we are.
It's not too long ago in the grand scheme of things that Liverpool's story was so far removed from what we wanted and demanded. And that generated lots of negativity and anger – outside, and perhaps inside the club too.
A natural airbrush is often added to so much of life when telling stories but it doesn't seem too much of a leap to suggest that there were times in the last decade when a significant percentage of Liverpool fans were attending matches and 'supporting' the club out of duty and little else.
Think of the 10,000 that stayed away under Roy Hodgson, those that walked out at Stoke under Brendan Rodgers.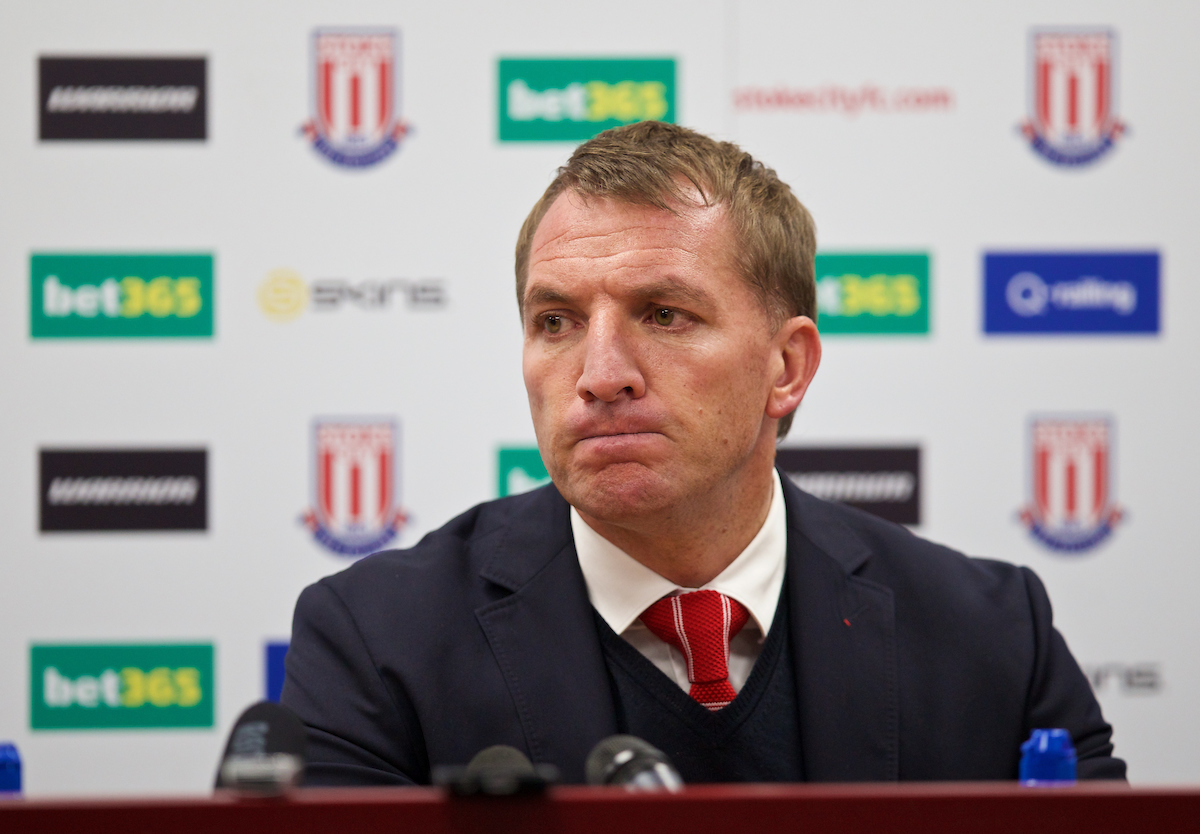 We had plenty of good times, too – but a sustainable golden period always seemed beyond Liverpool. And when booms were followed by bust the seeds of a counterproductive culture were sown.
And so the stories then were about how we were always destined to be nearly but not quite, how the top table was roped off, how Liverpool were so financially disadvantaged that we should accept the notion of "par" (something floated by Rodgers when The Reds were way off the pace under his guidance).
We are now in that golden period we craved for so long. Being a Liverpool supporter these days is a joy. All those things we knew they laughed at us about we can laugh at them about now. Have you seen some of the straws Manchester United fans are clutching at? It's marvellous. The title next season a certainty apparently on the basis of a few routine wins against also-rans. This is our year, anyone?
Away from the schadenfreude of a title win, though, it's important we enjoy this, every moment, every day. Growing up, and still to this moment, I loved the stories of Bill Shankly and what he did at Liverpool. Inspiring the people, inspiring the board, inspiring the players. Making the club great again, a name to fear, a force to be reckoned with.
He spoke so well, seemingly always saying the right thing at the right time. He was a true leader – a man you looked at, listened to, and thought, yep, we're going places, no easy rides for the opposition, he'll squeeze out everything he has from the resources available. And more.
Under Rodgers we sang about the manager building a team like Shankly did and the kids having a story. Like most songs, it came from a good place. But it got up the noses of many who bristled at the comparison.
To most, it didn't feel quite right – one a man of legend who hauled the club out of the Second Division to win league titles, The FA Cup, and the UEFA Cup, the other a young coach who was fortunate to get the job and took us on a rollercoaster ride before flying off the rails.
That the song was ever even aired was a story in itself, though. So many of us were desperate to see Liverpool at the very top once more. Grainy DVDs and well-worn pages of history books were all well and good to create the warm glow of pride, but when would our time come? When would the title come home? Would it ever?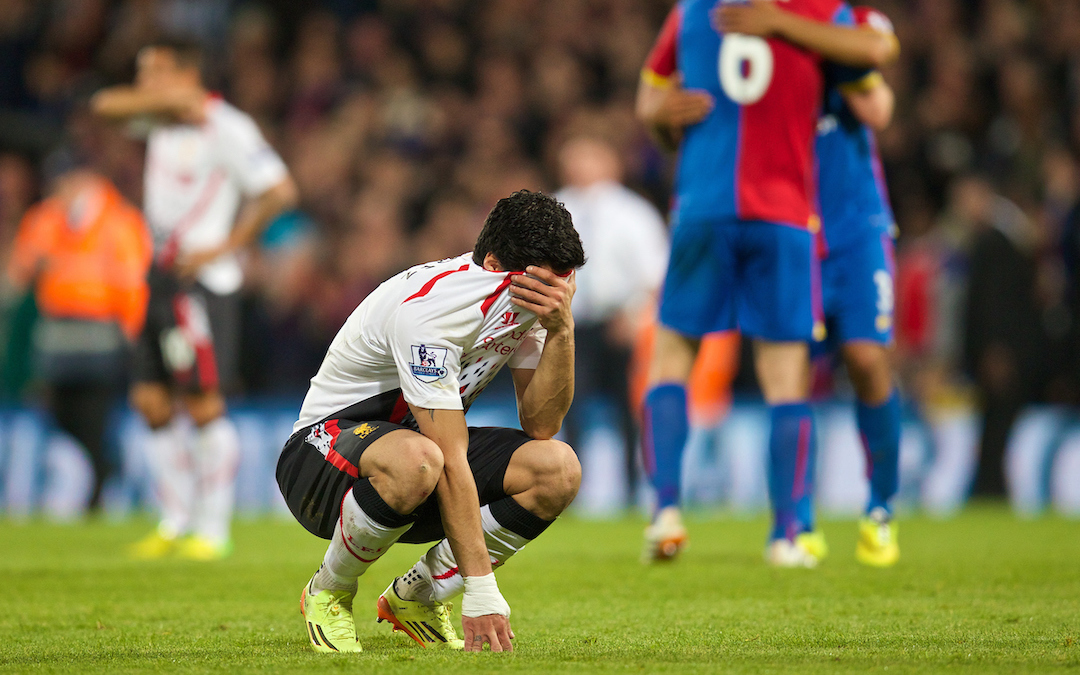 If we're all being honest, that desperation manifested itself in some negative behaviour down the years. We pride ourselves on passion but we can all remember the stick in the ground for certain players. Managers, too, left the place broken. There were arguments in the stands. And, as Klopp pointed out, there was an in-built readiness to metaphorically throw everything in the air and walk out at the first sign of something going wrong.
There remains a residue of that. Look at the titles at the top again. It should mean the ultimate trust is now in place. And yet… Let's just say some conversations around potential transfers suggest otherwise.
The big point though is this. We banged on about our 18 titles. About our European Cups. About our great players. Our brilliant strikers. About John Barnes. About Steven Gerrard. We loved The Miracle of Istanbul. Dortmund was brilliant, as was that season in general. Even the near misses have meant plenty of good times as a fan. League Cups, FA Cups, there have been plenty of short-lived highs.
But whereas once upon a time we picked up books about the Shankly period, or pored over tales of the Paisley era, we are now genuinely living in one of those periods that will be documented in the same way.
Not long ago that bristling about Shankly would be there if you mentioned the great man in the same breath as Klopp. Now? Well Bill still has the upper hand on league titles. But no longer will those looking in at Liverpool groan and laugh at our so-called romanticism if we put the two on the same page.
Both men pulled up The Reds from also-rans to the top of the game. Both understood the city and its people. Both always find the right words.
Klopp has continued in this vein since the title was won.
"We won't defend the title, we will attack the next one." Bollocking Geoff Shreeves. And this week: "The dream is to have a team full of 'Scousers'. What we want to be is the sport for everybody with a Scouse soul."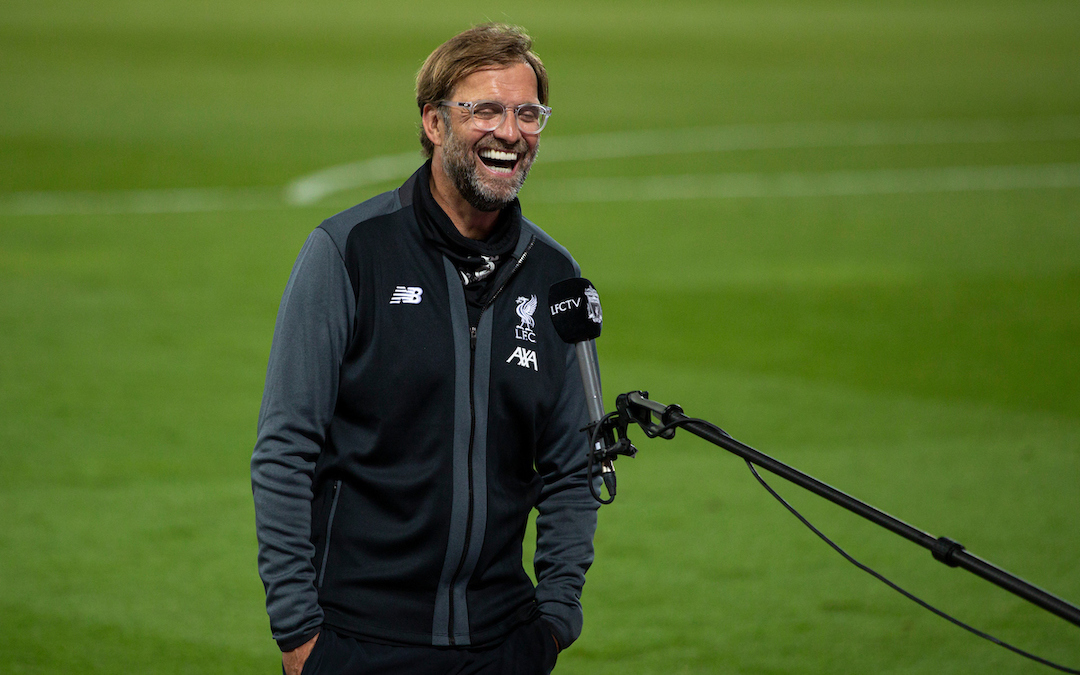 You'd train until you dropped, wouldn't you?
Make the flag, drape the banner, design the statue. Klopp is with us until 2024. The Reds are on the hill and staying put.
"A lot of football success is in the mind. you must believe you are the best and then make sure that you are."
That one was Shankly, it could so easily have been Klopp.
There will be books. There will be DVDs. No one will ever forget Klopp in the way no one will ever forget Shankly.
The kids have their story. And we're in it. Live it.
---
"Liverpool are heading towards a points record that could stand for all of our lifetimes." 🏆

📱 Subscribe here for all of our reaction to the Reds' 30th League win of the season 👉 https://t.co/XZAK9uXl4x pic.twitter.com/Az7Gb0dKNt

— The Anfield Wrap (@TheAnfieldWrap) July 9, 2020